If you're looking for the Best Chocolate Pie recipe you've ever tasted, then welcome! Maybe I'm a bit biased, but after trying recipe after recipe, I've combined several and I do believe this is the best one I've ever made. My family agrees. It's very chocolatey and to make it even more festive, I topped it with peppermint whipped cream. Enjoy!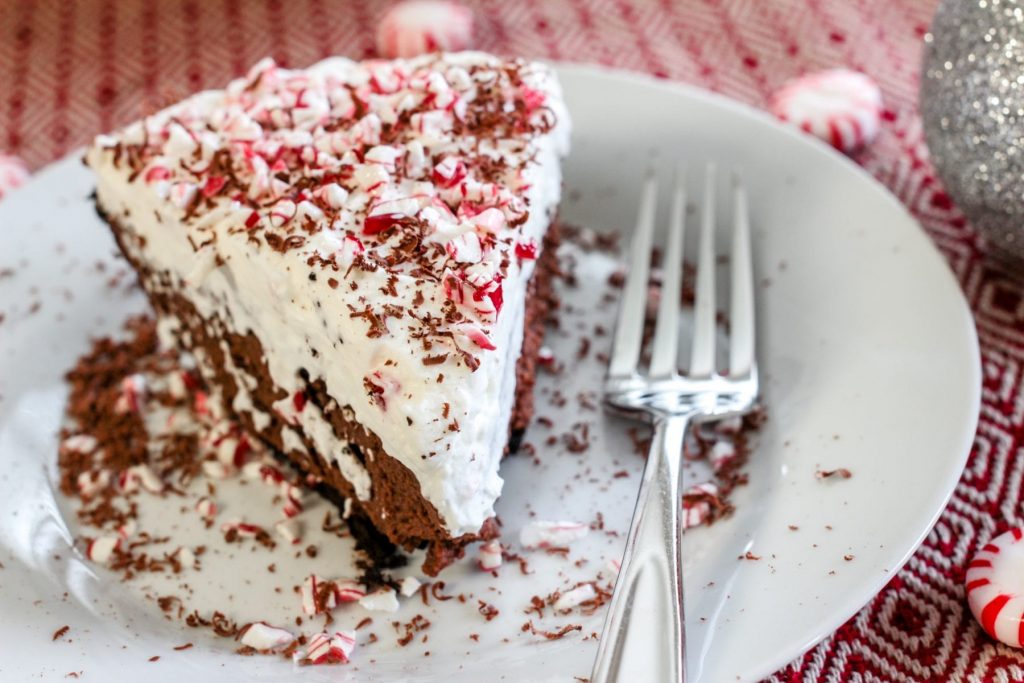 Every November for my daughter's Birthday she asks for a Chocolate pie. Her Birthday usually falls around Thanksgiving, some years on the actual Holiday itself, and it's become a tradition for her to have Chocolate pie instead of cake. You would think I would make the same Chocolate pie year after year, but nope. I like to experiment and some years have been better than others. (Some years utter failures, unfortunately.) But this year was the best yet and I'm excited to share this recipe with you.
When you combine three different Chocolates, some of the best Half and Half around and then top it with peppermint whipped cream – what's not to love? A recipe I tried several years ago combined two different chocolates, bittersweet and semi-sweet, and then I saw a recipe this year that added unsweetened chocolate squares. That's when I knew I had to combine all three for a winner of a recipe.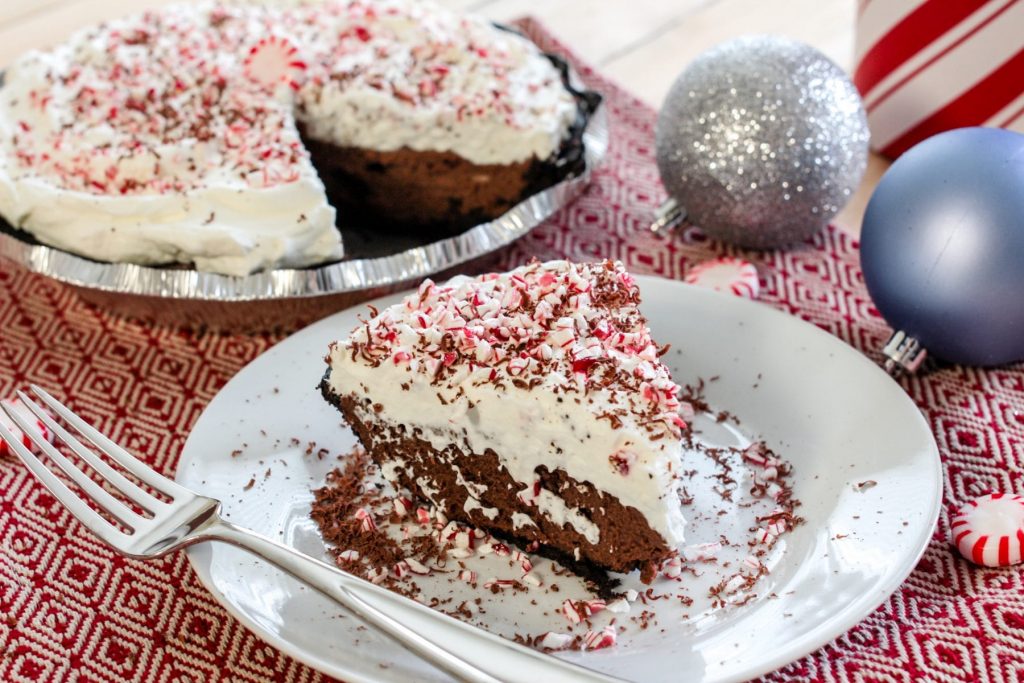 This Chocolate pie recipe makes a pudding, almost custard-like filling. It's thick and full of chocolate deliciousness and the peppermint whipped cream adds such a nice refreshing flavor to it. It's the perfect dessert to serve at your next Holiday gathering.
The Half and Half and Heavy Whipping Cream is from Shamrock Farms whose creams have a reputation for being rich and creamy because they're made from real dairy from cows never treated with the growth hormone rBST. This was my first introduction to the brand and I was really pleased with the texture and taste. I added a dollop of the Half and Half to my morning coffee and it was delicious. If you're local to Austin or San Antonio, Texas keep an eye out for this brand in your local Walmart stores.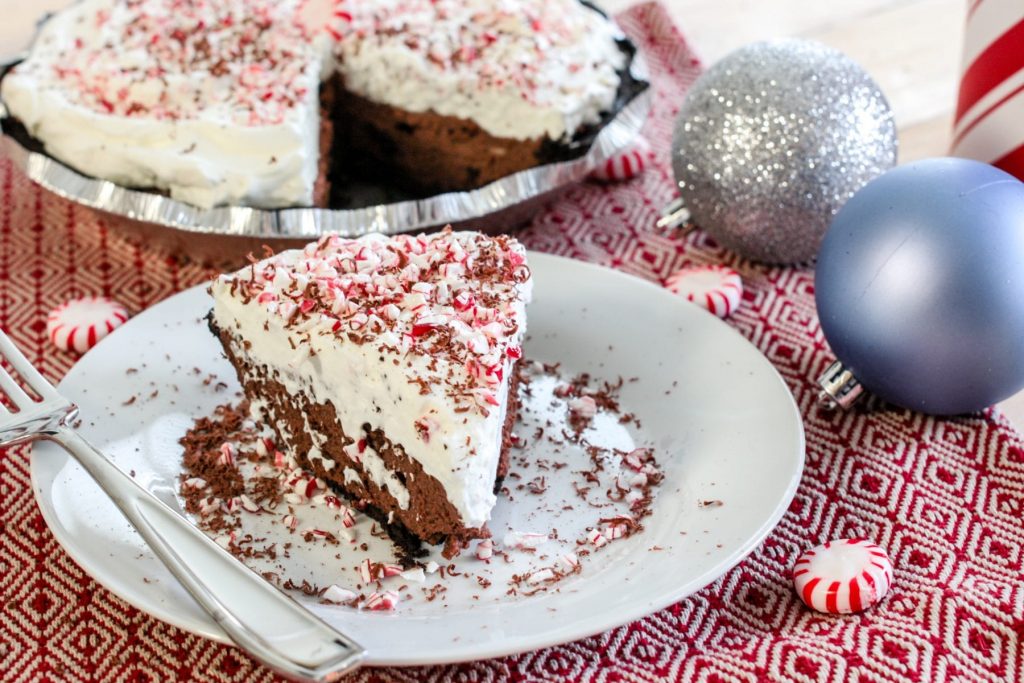 Here's what's in the filling: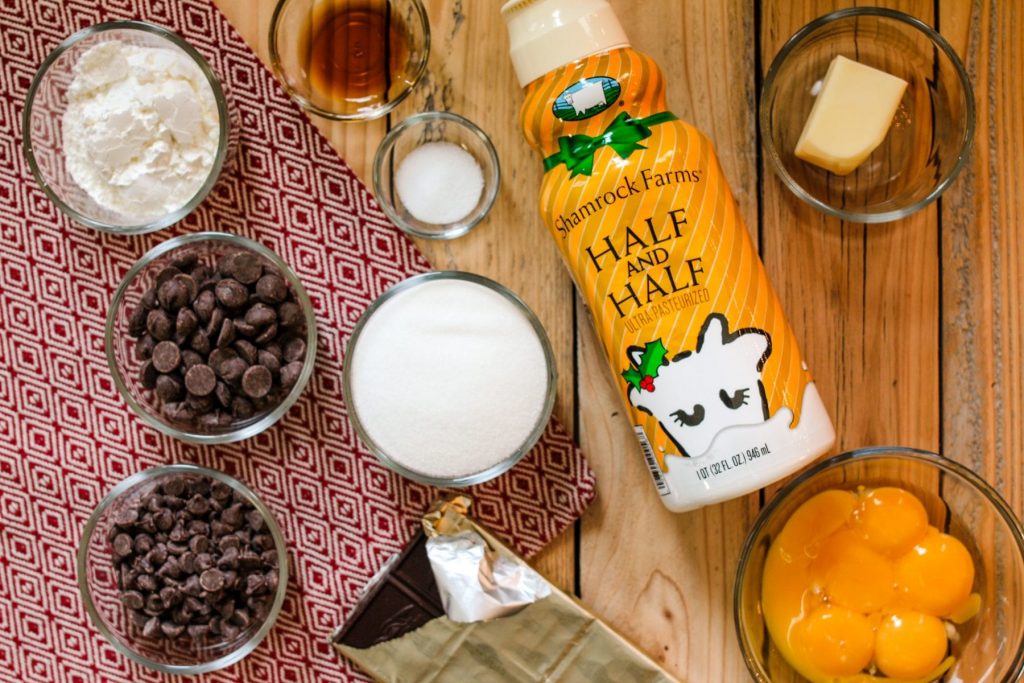 4 ounces unsweetened chocolate squares, chopped
3 ounces bittersweet chocolate chips
3 ounces semi sweet chocolate chips
1 cup sugar
1/2 cup corn starch
3/4 tsp salt
6 egg yolks
3 cups half and half
3 Tablespoons butter
1 1/2 teaspoons vanilla
Here's what's in the Peppermint Whipped Cream: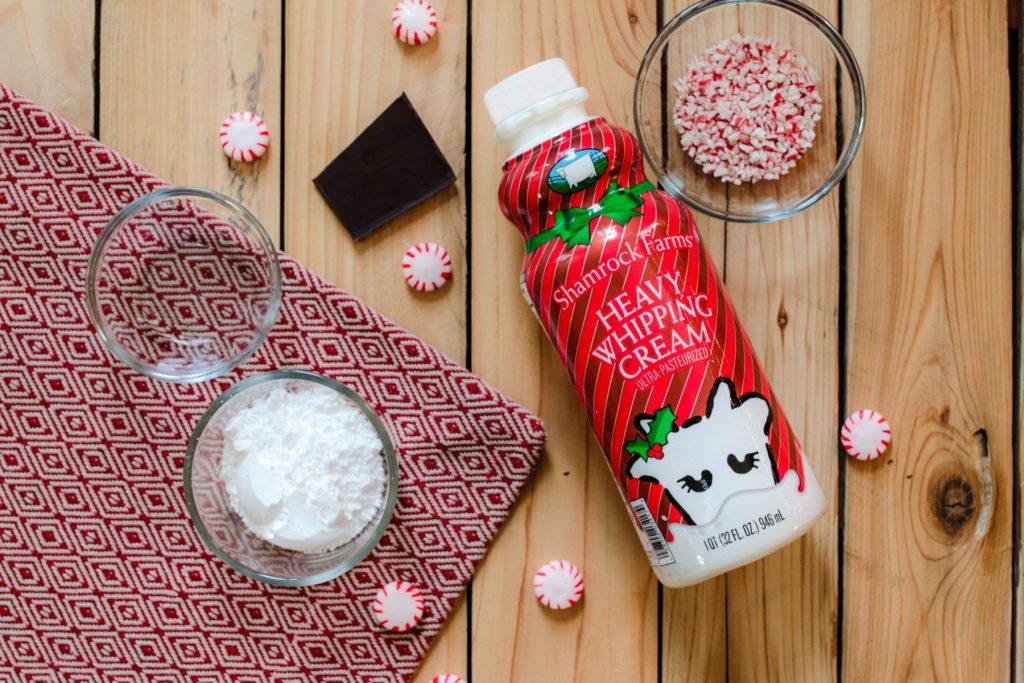 1 cup heavy whipping cream
1/2 teaspoon peppermint extract
1/4 cup powdered sugar
crushed peppermint for pie topping
chocolate shavings for pie topping
A couple of baking notes:
I used a premade crust, so you won't see a gathering of ingredients for it in the pictures. But I've included ingredients for the crust in the instructions if you'd like to make it yourself. I'm all for baking shortcuts, so this is one I chose to take.
If while stirring the filling you ask yourself if it's thick enough yet, most likely it's not. Stir it just until it turns to a pudding-like consistency and then take it off the burner. It goes from pudding to 'what the heck did I just do?' in a split second very quickly. Don't ask how I know that.
Make sure you mix the chocolate mixture and the pudding mixture together well or you'll have a streaked pie filling. Don't ask how I know that.
This pie freezes well before you add the whipped cream topping. Make several and freeze one or two.
The filling makes either one deep dish pie or two of the pre-made crust pies that come in the foil pans.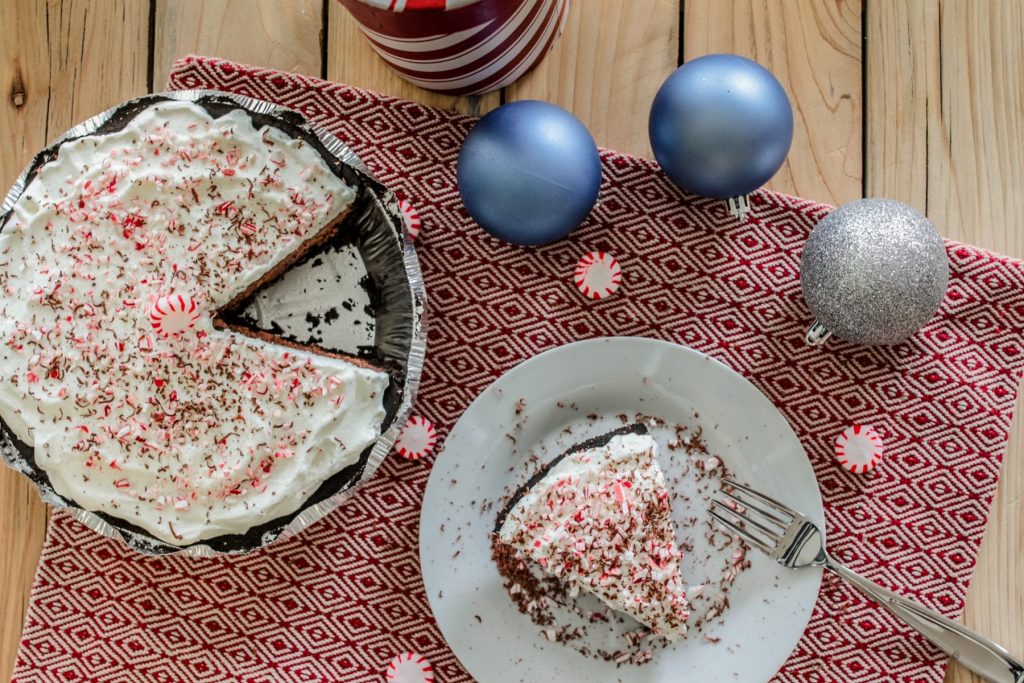 Chocolate Pie with Peppermint Whipped Cream Printable Recipe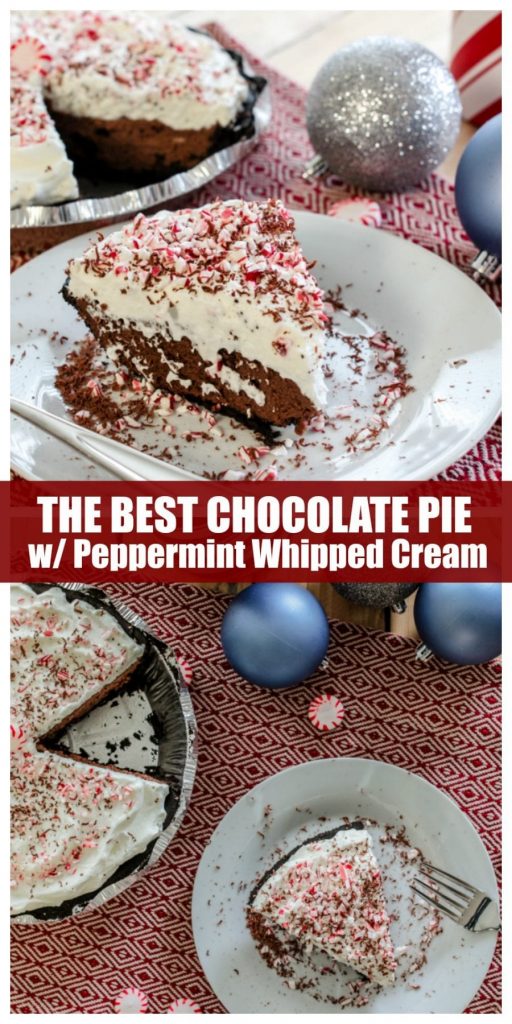 This is a sponsored conversation written by me on behalf of Shamrock Farms. The opinions and text are all mine.