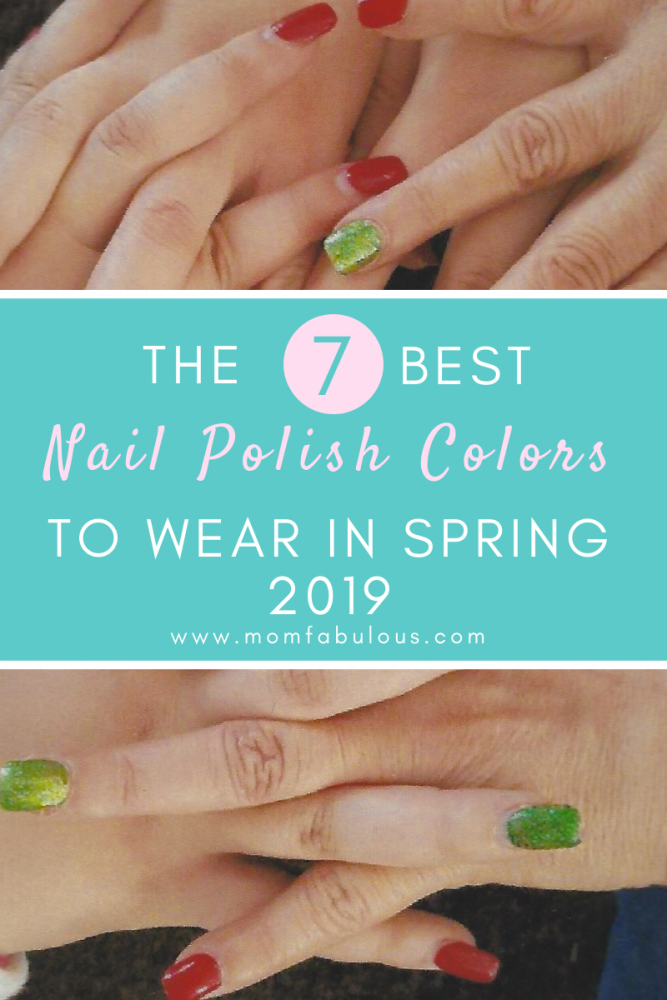 Flowers are blooming and spring is colorfully upon us…yet your nails are boring. Allow the bright, spring-like outdoors to inspire you to paint your nails!
But let's expand beyond the basic pastel Easter colors. In Spring 2019 there is room for bold colors and statement nail polish that coordinates with the rainbow of Spring.
Spring 2019 Nail Color #1: Mother of Pearl
Radiate the rainbow with mother of pearl polish. It will look pink in some lights, green in others, and yet blue or purple at certain times too. It's light, sheer, and classy. It's perfect for Easter Sunday church or a running errands with friends, and everything in between.
Buy the look: OPI Kyoto Pearl with Francesca's Annabelle Lace Jumpsuit
Spring 2019 Nail Color #2: Sheer pink or nude
Sheer pink and nude may remind you of your grandmother painting her nails before she donned a pant suit. But reminisce over your grandma with fond memories, because these colors are making a comeback. Sheer pink offers a subtle hint of color that can complete your outfit without taking away from other statement pieces, such as your fabulous Kate Spade or gorgeous sparkling earrings. Yet nude polish can be the key that completes your look, coordinating with your shoes or belt for a flawless outfit.
Buy the look: Essie Mind-ful Meditation paired with Old Navy's Floral Pixie Ankle Pants
Spring 2019 Nail Color #3: Shimmery rust brown
Rust is commonly associated with old nails or shabby chic designs, and perhaps even Autumn leaves. But you're going to transform that relationship to connect with the bright Spring sun. Pair a shimmery rust nail polish with leather jewelry and a brightly colored cardigan for your Spring 2019 look.
Buy the look: Kester Black Rich Chocolate Brown is a great match for a chocolate brown cardigan with a brightly colored Spring tee!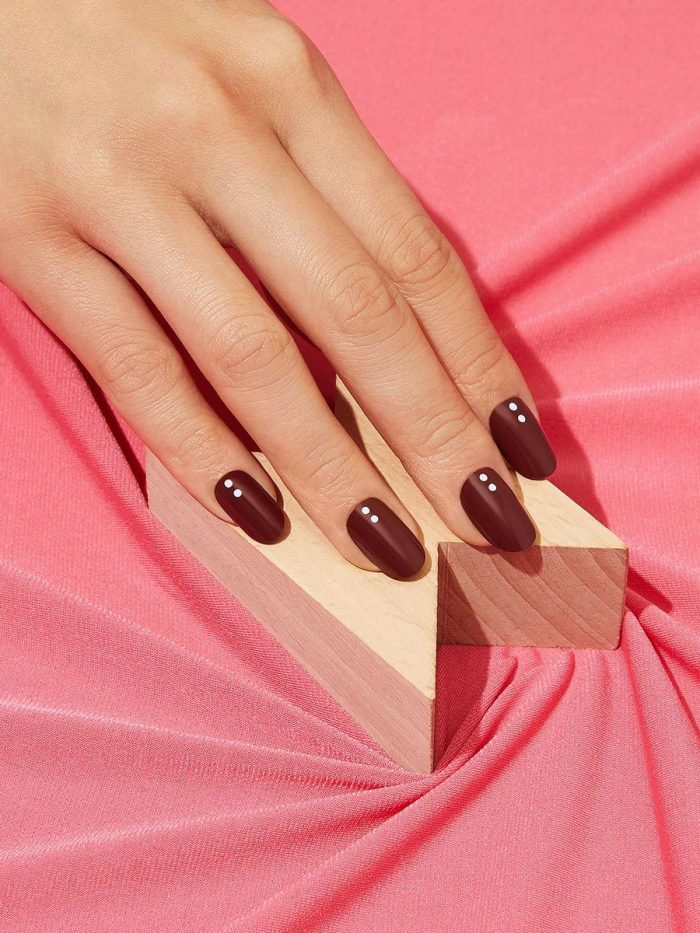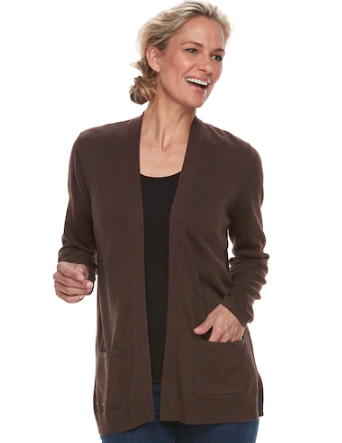 Spring 2019 Nail Color #4: Sage green
Winter is brown but Spring is green, therefore green will always be linked with budding flowers and the first signs of garden life. A soft green with hints of brown are exactly what you need to wear this time of year. Picture yourself in a pair of blue jeans with an extra long sweater, surrounded by your girlfriends, holding a steaming cup of coffee in your hands with gentle green fingernails. You're welcome for the Spring vision of yourself!
Buy the look: Essie Sage You Love Me is a great fit with this Calvin Klein floral Easter dress!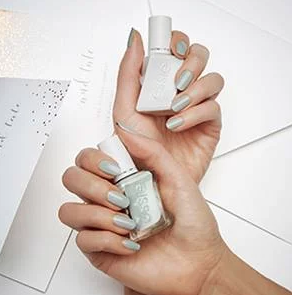 Spring 2019 Nail Color #5: Navy blue
Nautical attire and Spring were made to be best friends. Therefore navy blue nail polish will be in this season. You may be thinking, "But isn't that color a bit dark for this bright season?" Not when you wear it with wide leg anchor pants and a white blouse.
Buy the look: NYX Advanced Salon Formula Navy Blue Nail Polish is absolutely stunning with thes Chaps Button-Front Wide Leg Pants With Anchor Buttons!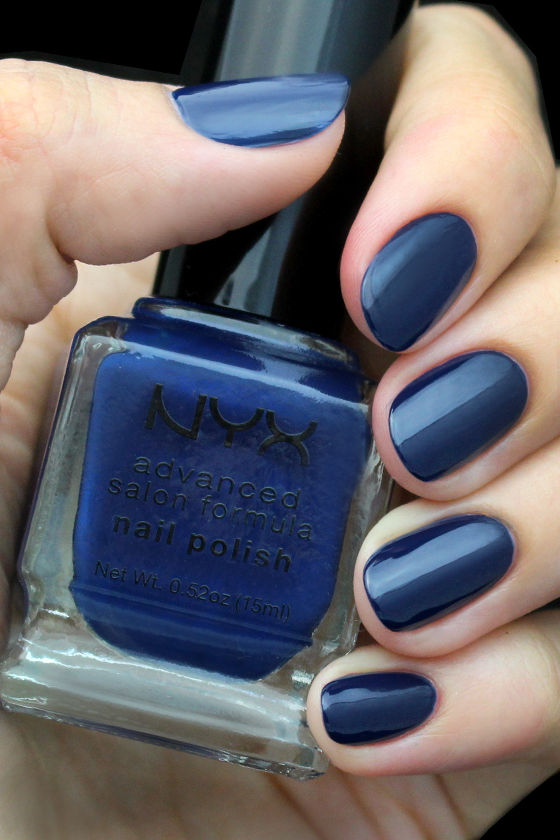 Spring 2019 Nail Color #6: Light lavender
Hibernation is fading away as life begins to buzz. I bet your schedule feels like it's filling up quickly! Calm down and stay serene with light lavender nail polish. It will be a great reminder to keep things simple and live with margin, with additional time to stop and smell the flowers.
Buy the look: Mineral Fusion Whisper is an excellent choice with this classic cream Spring dress.
Spring 2019 Nail Color #7: Steel gray or greige
Similar to the navy blue polish, you may be curious why steel gray/greige made this list. Because a pastel cardigan or brightly colored shoes make a statement in your Spring outfit, which means that your dark nails will blend in with your dark wash blue jeans. After all, this time of year is all about colors!
Buy the look: Essie Winning Streak looks fantastic with a classic white tee and blue jeans.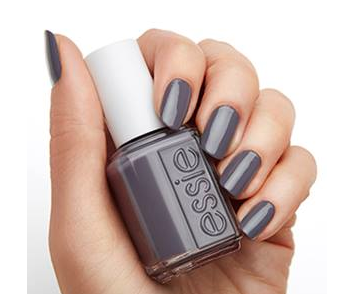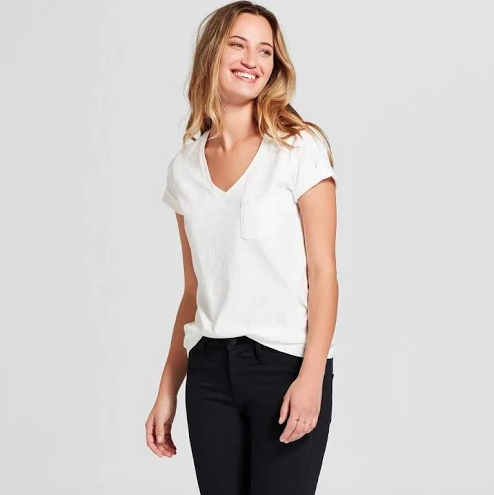 Why not add a pop of color to your nails for the ultimate Spring wardrobe? Don't forget to use a nourishing base coat to protect your nails. Adding a hard top coat will help your polish last longer and be more chip resistant.