Texas-size Mexican breakfast taquitos are filling, flavorful and the perfect start to your day. (Heck, or an end to your night!)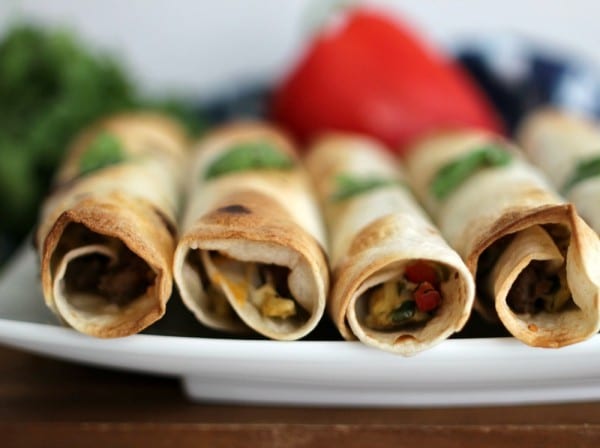 What's better than a hot off the skillet, warm, slightly crispy tortilla, served with butter that melts instantly? Not much right? I love the idea of making homemade tortillas, because there's something magical about ones freshly made. But I don't like the time it takes to mix the ingredients, flatten them out just perfectly and then cook them.

I had no idea that my local Costco had tortillas that are uncooked, made with only five very recognizable ingredients, that I cook myself. Did you know these existed? I'm talking about TortillaLand flour tortillas. You can find them in the refrigerated section.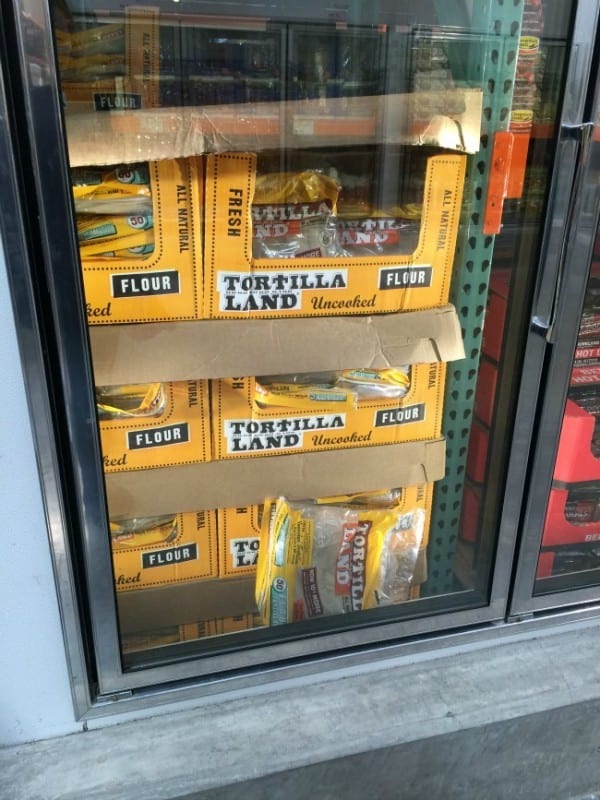 What's a Texas, Mexican food loving, could eat breakfast food at all hours of the day, girl going to do when presented with a recipe challenge? Make Texas-size taquitos no doubt.
These taquitos are so incredibly flavorful and filling, so they're perfect to serve to guests during the holidays. It's so easy to focus on the big meal you're serving everyone throughout the Holidays (and a tad bit overwhelming), but what about the other meals? You know, breakfast and lunch or even brunch?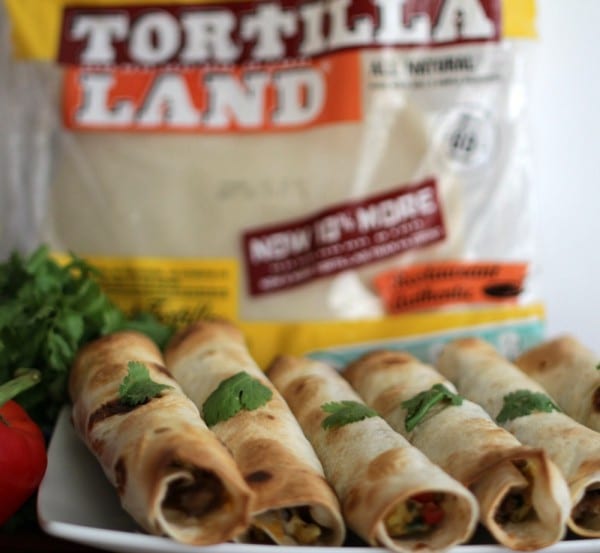 You can get ahead of the game by preparing these taquitos beforehand and freezing or refrigerating them for a few days. When it's time to serve everyone breakfast or lunch, you'll have a plan and a tasty meal to serve – with no prep needed.
Here's how to make Texas-size Mexican Breakfast Taquitos:
Step one: Cook the tortillas.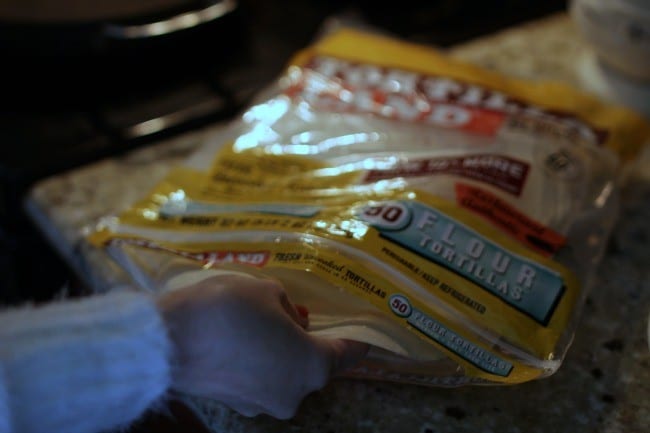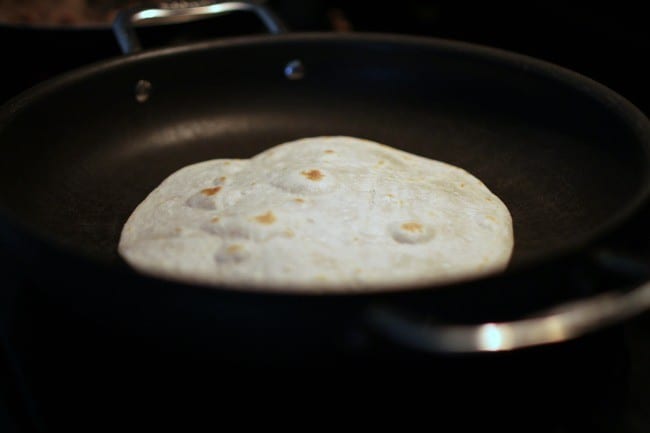 TortillaLand flour tortillas are made with five ingredients: wheat flour, water, canola oil, salt and sugar. They only require thirty seconds of cook time on each side. Just when it starts to puff up, it's time to flip it. You would not believe how amazing these taste and they crisped up perfectly in the oven.
Step two: Dice the green and red peppers, jalapenos, green onions and cilantro.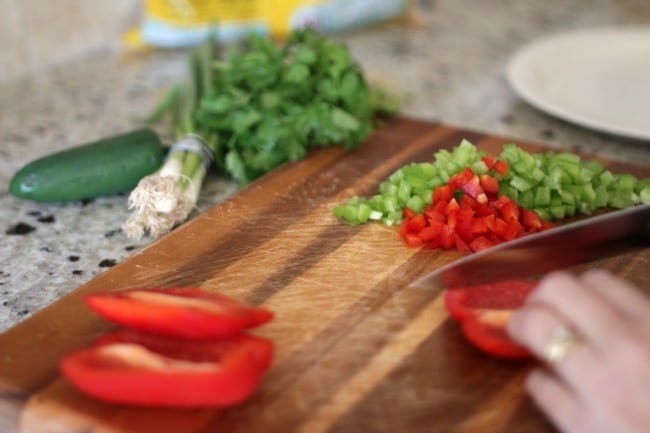 Step three: Heat butter and olive oil in a skillet over medium heat. Add green and red pepper, cook until soft. Next add the green onions and jalapeno, cooking for about a minute.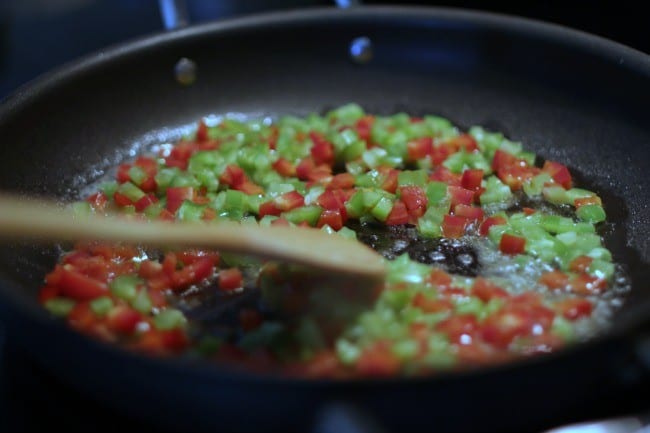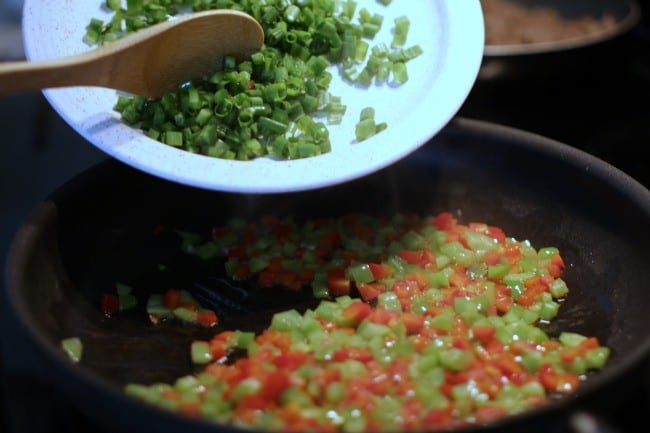 Step four: Stir in the whisked eggs and scramble. After the eggs are done, stir in the chopped cilantro.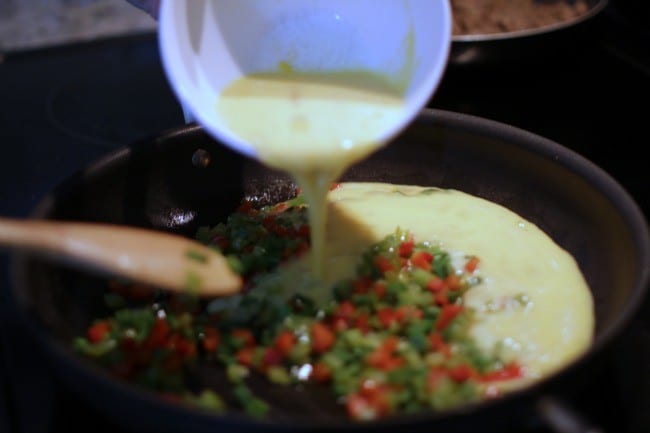 Step five: Cook the sausage.
(You can do the sausage and eggs at the same time, but I wouldn't recommend doing it in the same skillet. It can make the eggs a little too wet for the taquito filling.)
Step five and a half: Turn around and see that your dog is ever so hopeful you'll drop some sausage on the kitchen floor. (Not happening dude.)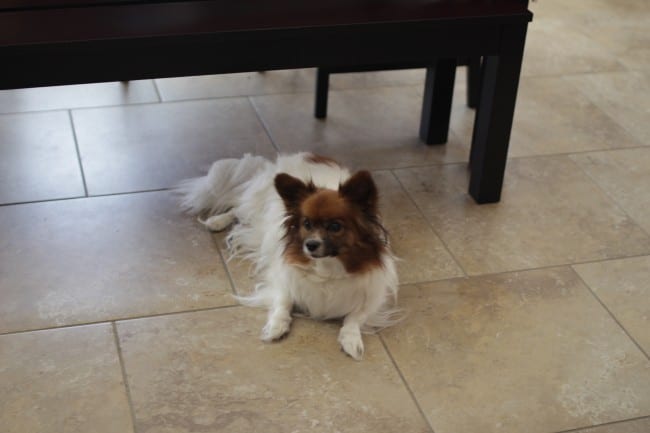 Step six: It's time to fill the tortillas!
Scoop about 2 Tablespoons of egg mixture and one Tablespoon of sausage mixture into a tortilla. Sprinkle a little bit of shredded co-jack cheese (or even pepper-jack) over the filling. Roll up the tortilla tightly and place seam side down on a foil-lined baking sheet.
Step seven: Spray a little bit of oil on the top of each taquito.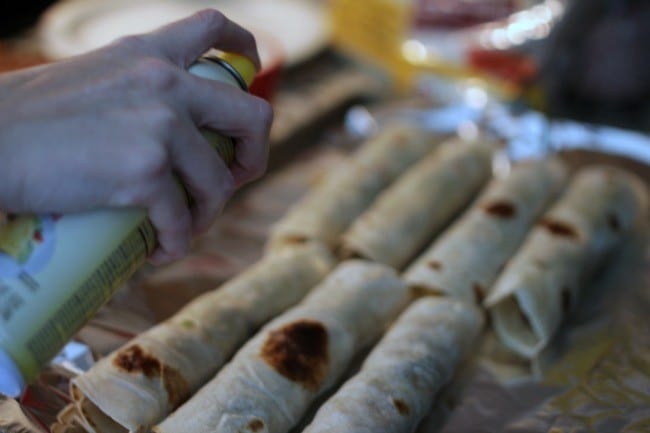 This gives it the same nice crisp you would get if you fried them.
Step eight: Bake at 425 degrees F for about 10 minutes, until browned on top and crispy.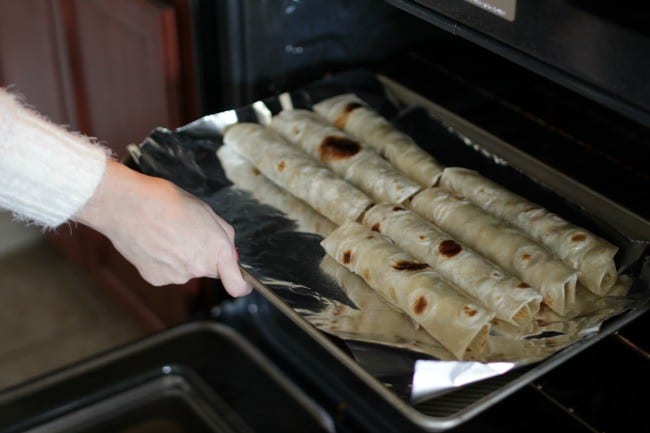 Serve with salsa or pico de gallo.
Is your mouth watering yet?
You can whip up a batch of these for a big crowd and their tummies and taste buds will be happy for quite some time.
How would you like the chance to win a $50 Costco gift card? Just visit Tortillafan.com to see if your Costco club has this product. If they do, head on over there, pick up TortillaLand product and then share with me a picture of how you're using TortillaLand tortillas. You email them to Julie@momfabulous.com. You have until January 1, 2016 and a winner will be chosen on January 3, 2016. Good luck! I can't wait to see what you come up with. #tortillalandholiday #recipe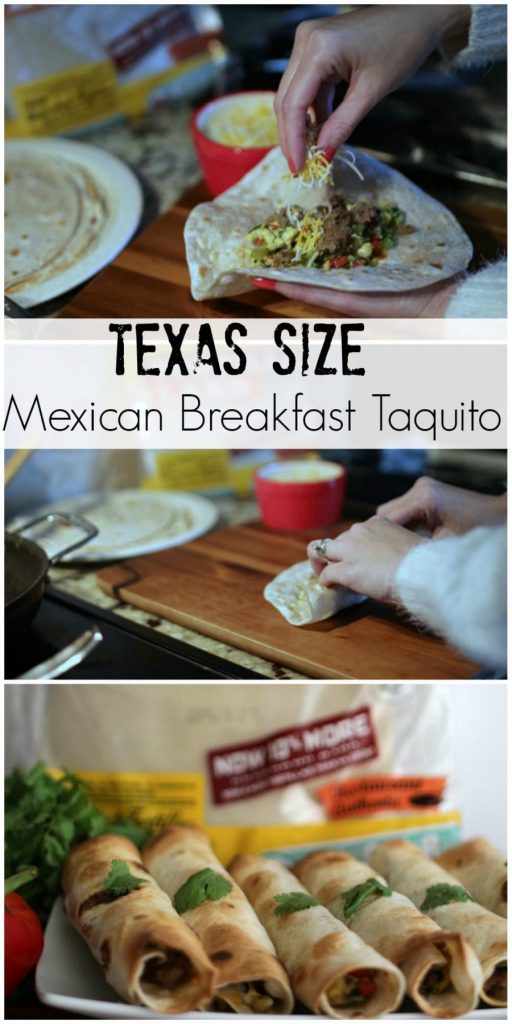 This is a sponsored conversation written by me on behalf of TortillaLand. The opinions and text are all mine.