*This is a sponsored conversation written by me on behalf of AMP AGENCY. The opinions and text are mine alone.
It's so much fun to get together with family and friends during the Holidays and watch the movies you've waited all year long to see again. Whether it's the classics like Miracle on 34th Street and A Christmas Carol, or newer ones like Elf and The Grinch; it's a nice time to curl up on the couch and get into the holiday spirit.
But what if you want to kick this Holiday movie viewing party up a notch? I have just the idea! How about adding food that falls in line with the movie? You know, like maybe a bright green punch, aka Grinch Punch?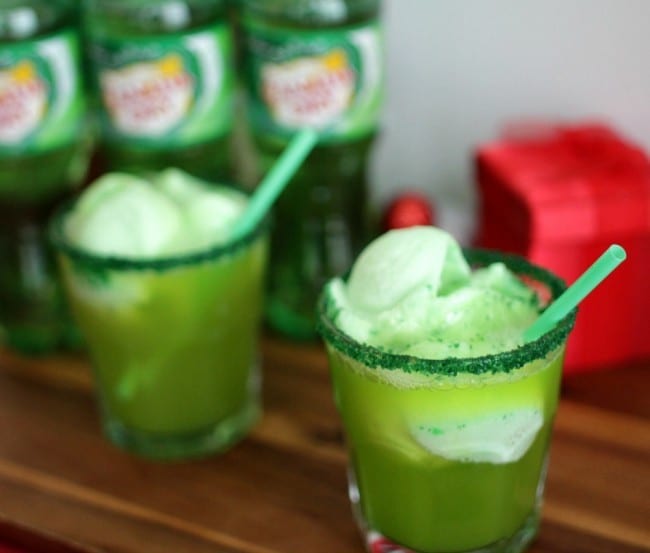 What a pop of green color right? Just like the Grinch. This drink is incredibly easy to make and as an added bonus, it's yummy. I love drinking ginger ale during the Holidays, so we keep a ton of Canada Dry® around for sipping and making different kinds of drink concoctions with. I like the convenience of buying the six pack bottles so each person can have their own individual drink; especially at parties. We usually have a big tub or ice chest full of drinks and ice, so party goers can grab and go.
These are two of our favorites: Canada Dry® and A&W®.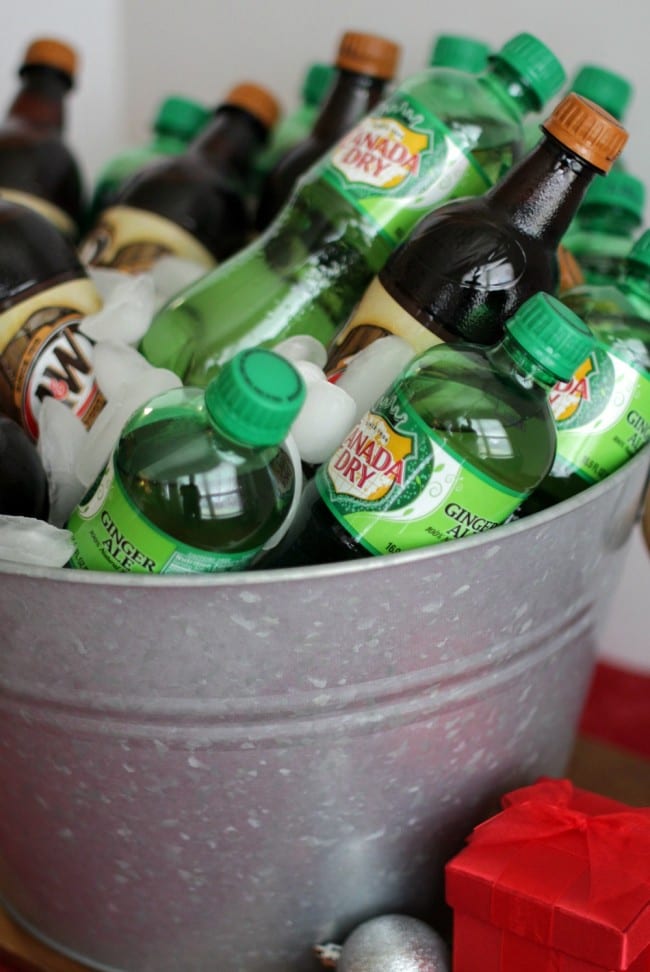 I picked up the drinks at our local Walmart and they have a great deal going on right now. When you purchase (10) 2- liters or (5) 0.5L 6packs during the month of December you will receive a $5 VUDU credit. Your family can enjoy even more movie time at home, which I am all about. Also, I got get 2 liters of A&W®, 7UP®, Canada Dry®, Sunkist®, SUN DROP®, RC Cola®, Squirt® at your local Walmart for only $1.00!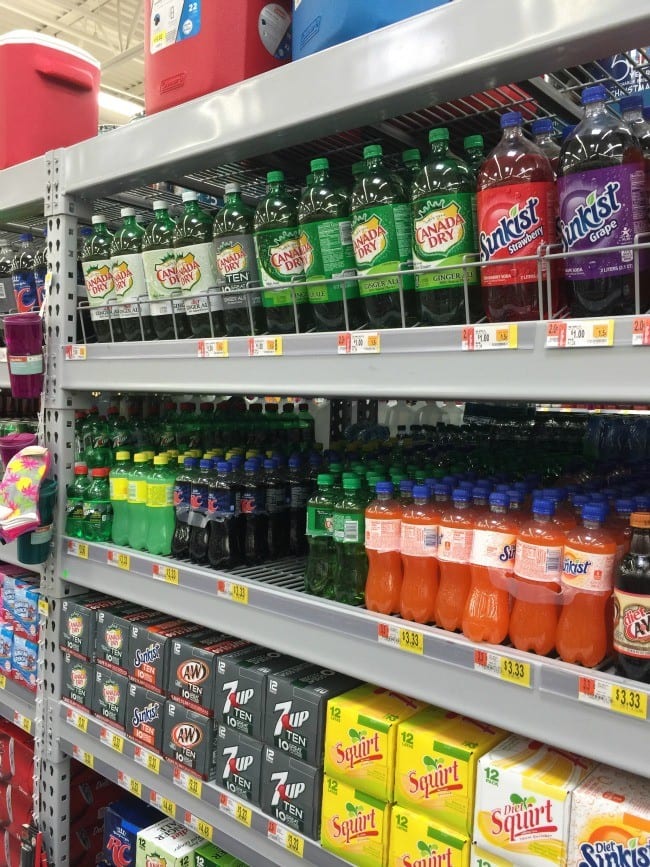 Visit Holidayvuduoffer.com for instructions on how to get your $5 VUDU credit.
So, back to the Grinch Punch…
Step one: Dip the glasses in a bit of Canada Dry® you've poured on a plate. Then dip the rim into a plate of green sugar crystals. I'm sure you've seen this on other kids' drinks. It makes them so festive!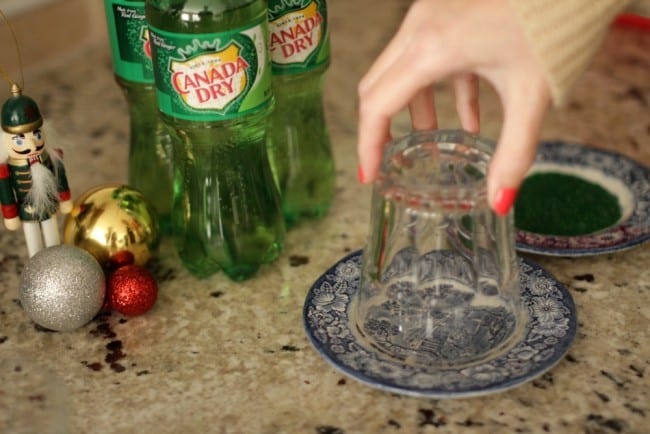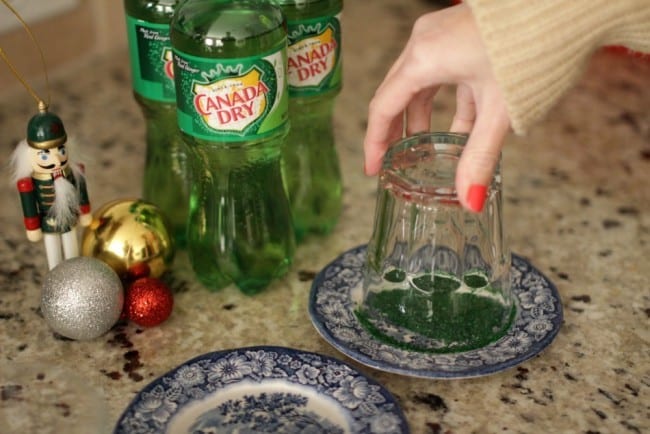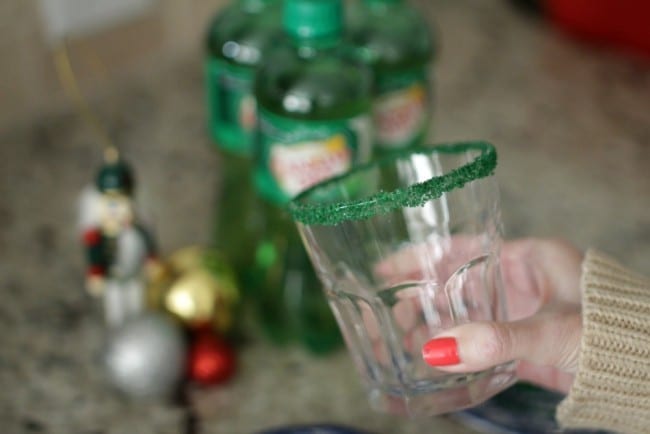 Step two: Pour a little Canada Dry® into each glass, about half way full.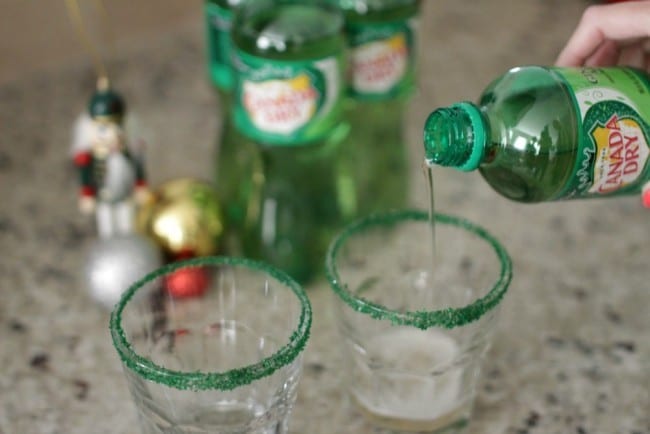 Step three: Add two small scoops of lime sherbet and top off with some more ginger ale.
Add a straw and drink! If the green color isn't green enough for you, you can add a couple drops of food coloring to the ginger ale.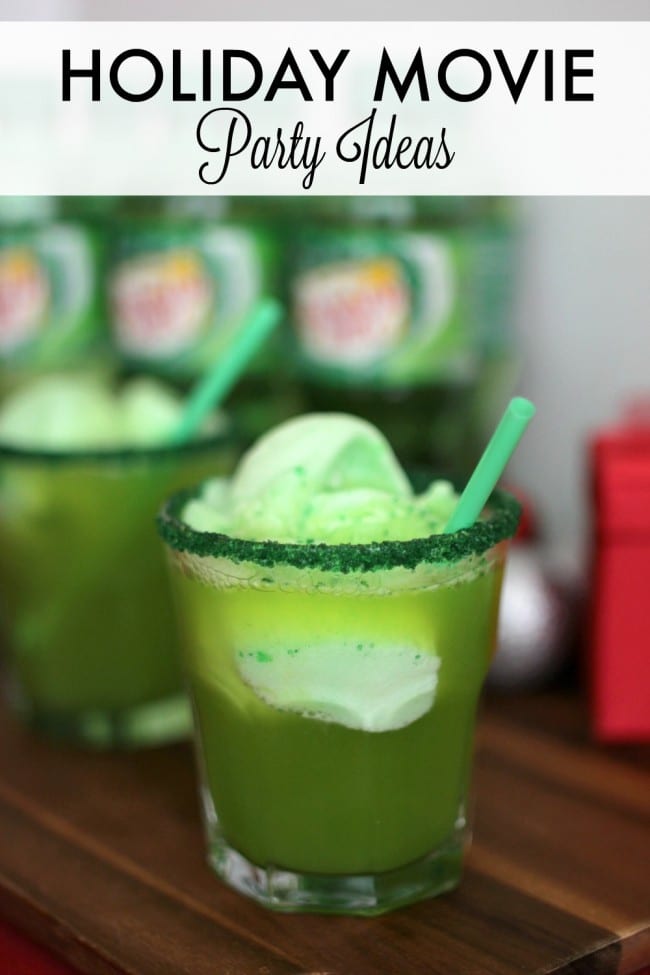 A few other ideas for movie themed food, are anything maple syrup flavored for ELF. I found these maple syrup cookies and not only do they taste like maple syrup, they're in the shape of a maple leaf.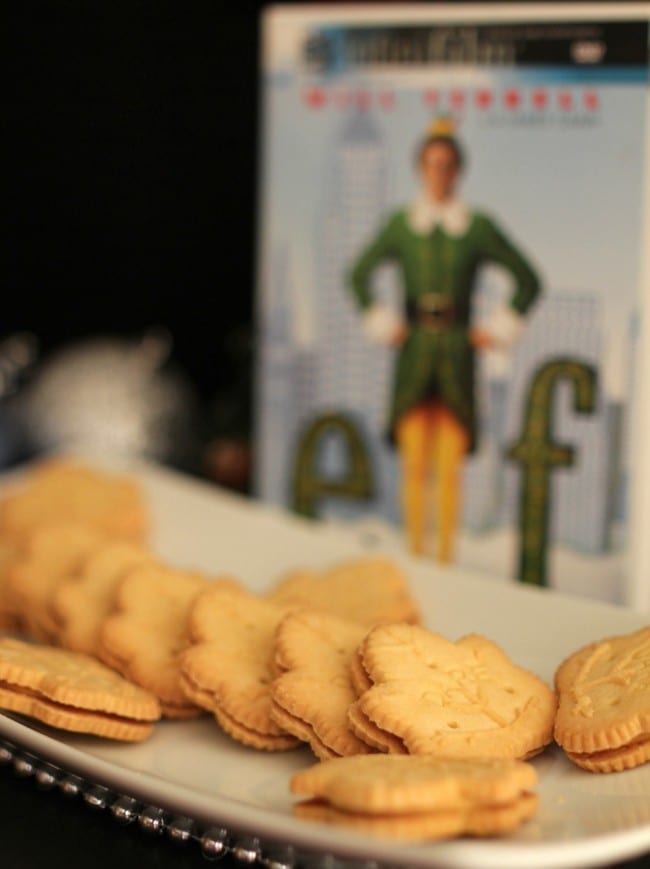 Here are a few other examples:
Cheese Pizza for watching Home Alone
Hot Cocoa for The Polar Express
Chinese Turkey for A Christmas Carol
Chocolate Chip Cookies for The Santa Clause
Which Holiday movie does your family have to watch ever year? Do you serve anything special along with it?
Happy movie viewing!

This is a sponsored conversation written by me on behalf of AMP Agency. The opinions and text are all mine.