I've had a lot of fun this fall adding some key pieces to my wardrobe. From a fur vest and denim shirt, to a wool blazer and the perfect wrap dress, my closet is filled with items I love. I've been doing pretty good at getting rid of something as I bring something new in, and I'm watching my wardrobe really come together. It's a great feeling to walk into your closet and see only items you truly love and feel good in; instead of pieces that don't work or get me excited about getting dressed every day. Here are a few of my favorite fall outfits I've put together this season.
The Fur Vest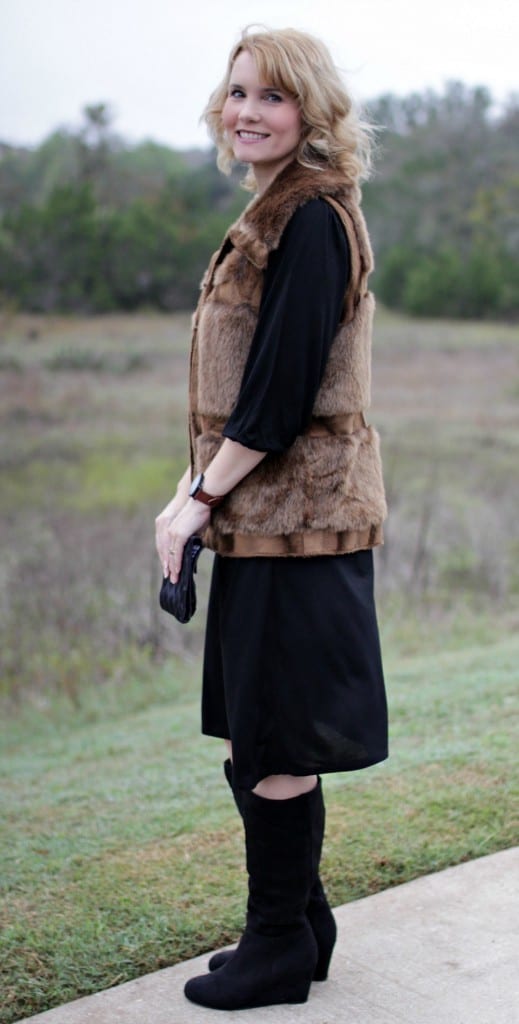 This faux fur vest can be dressed up or down, plus it makes you feel like a million bucks! Style it with a dress like I did, or a pair of jeans and boots. It's a fashionable added layer for those cooler temps.
The Denim Tunic Shirt
This denim tunic has become a favorite piece of mine. I've worn it with leggings (as pictured), white jeans and also black jeans. It looks really nice with a scarf and I've found that just about every scarf I own works.
The Wool Blazer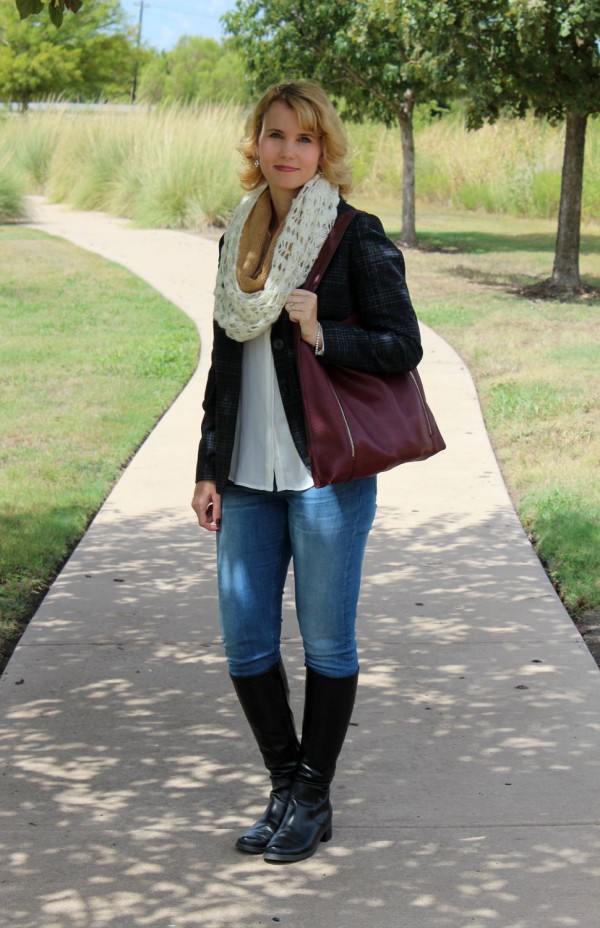 I knew as soon as I laid eyes on this wool blazer, that we would be seeing a lot of each other over the coming months. A blazer is such a staple piece to own because you can wear it over everything from a t-shirt, to a sweater, to a nice button up blouse.
The Wrap Dress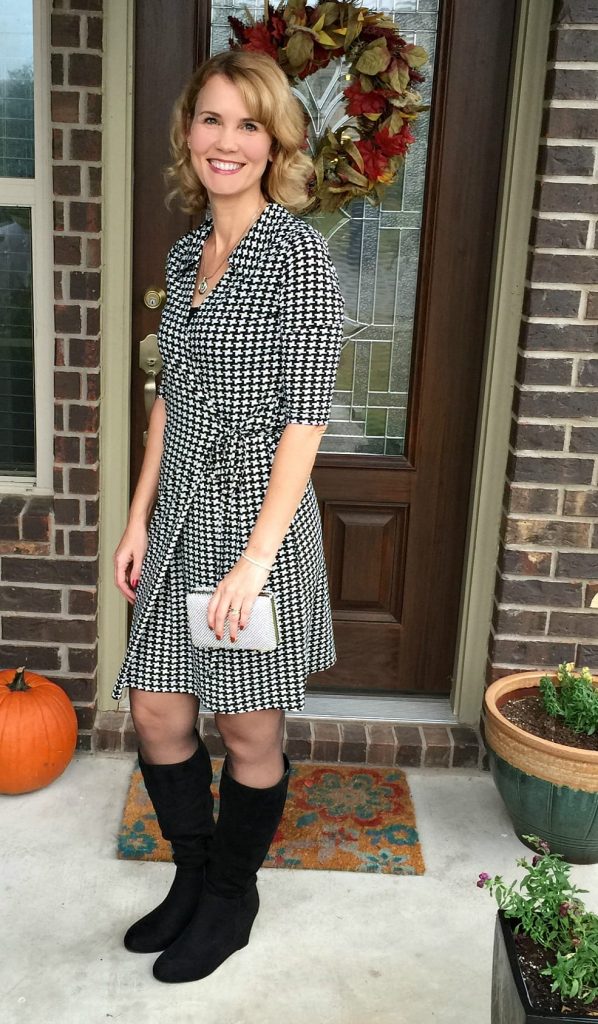 This wrap dress is one of the most flattering items in my wardrobe. I just love it. For the cooler days, I can wear another layer such as a cardigan, blazer or leather moto jacket.
I hope to get a lot of wear out of these items this fall and winter, but it'll all be futile if I don't take care of the fabrics properly. I've learned the hard way over the years of the proper way to treat and take care of certain types of fabrics. I've ruined things. I've shrunk things. I've stretched out things. I've turned things different colors. I'm doing the best I can at teaching my kids what to do and what not to do after they throw their clothes in the hamper.
Samsung has some fabulous tips on properly taking care of certain types of fabrics. I own every single one of these types of fabrics and taking care of them is important to me.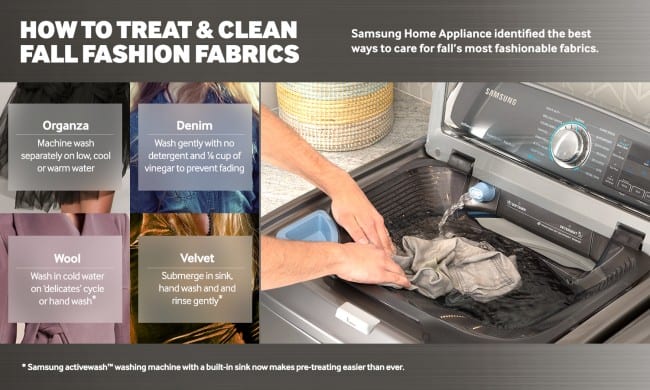 Have you heard of Samsung's activewash washing machine? I saw a commercial for it a few weeks ago and said to my husband "I want that". My laundry room is small and although I am extremely thankful for it and our new home, I've thought to myself several times "If I just had a sink in here….", it would make pre-treating clothing that much easier. The system I have now is not quite ideal.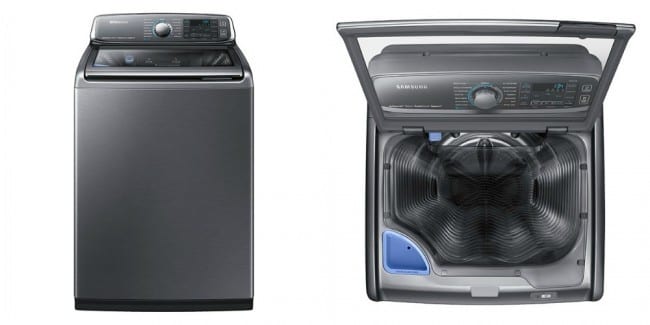 You see, Samsung's activewash washing machine has a built-in sink and a water jet for a-one-stop solution for stain removal and pre-washing. This is brilliant, especially for those of us with small laundry rooms! I'm keeping my eye on this machine, especially since ours hasn't been behaving lately.
Do you have any tips for taking care of your favorite fall fabrics?
This is a sponsored conversation written by me on behalf of Samsung. The opinions and text are all mine.