These super cute ponytail hairstyles are easy and perfect for the gym to a night out.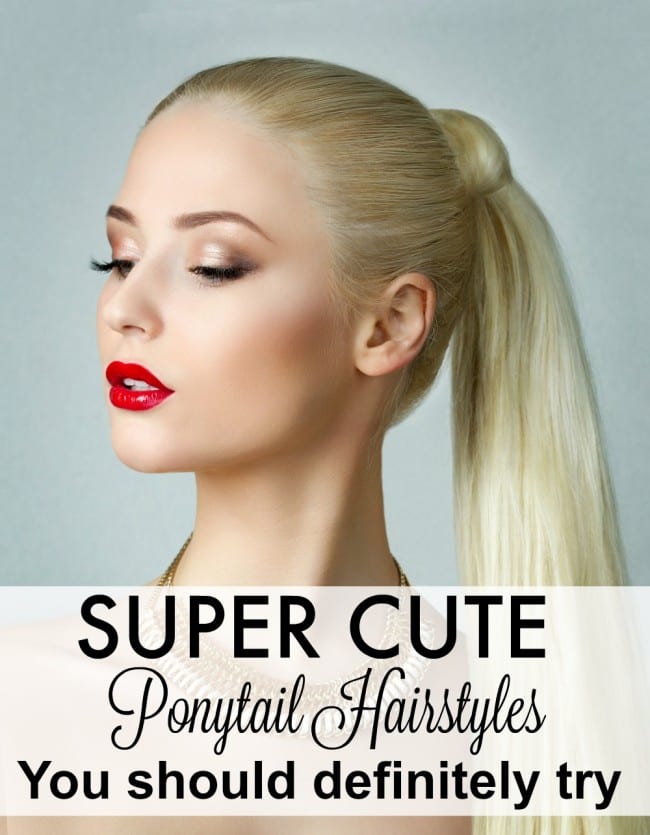 Now that my hair is longer and I'm not washing it as often as I used to, plus my weekly trips to the gym; I've been finding myself wearing it in a ponytail quite a bit. But as you know, there are ponytails that look okay (meh) and ponytails that look so awesome you wonder what sort of Harry Potter sorcery she did to get it to look that way. Well my friends, getting the perfect ponytail is easy! No wizardry techniques required.
Let's start off with some pictures of celebrities rockin' this look and then keep reading for tips, video tutorials and products that'll help.
Super Cute Ponytail Hairstyles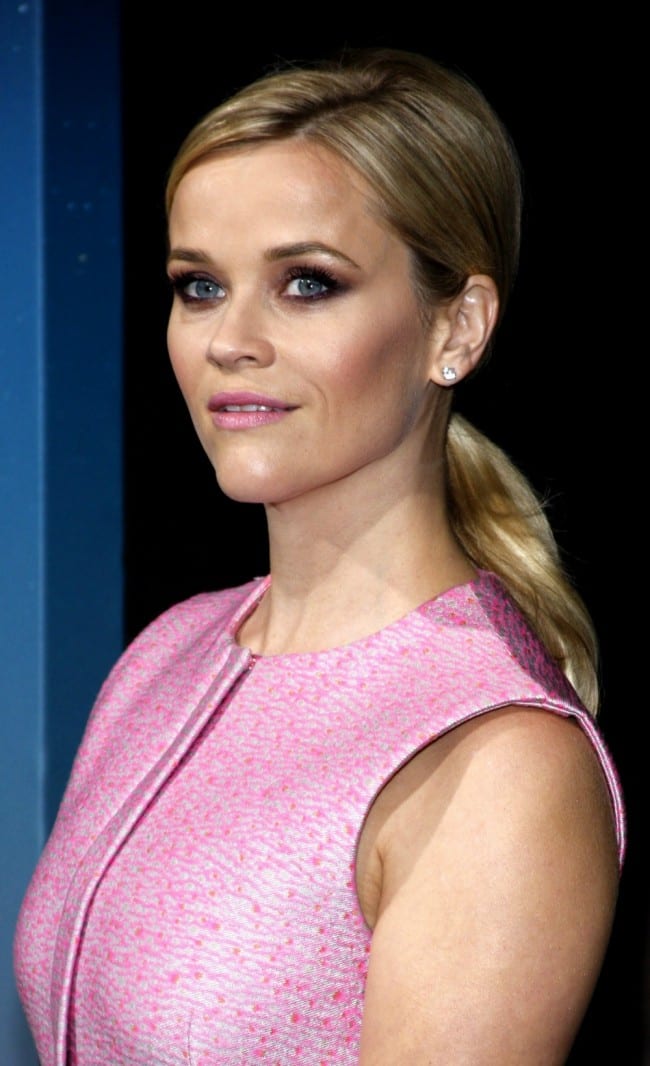 Reese Witherspoon has perfected the low, sleek with a side part ponytail.
Jennifer Aniston knows that a ponytail with a few face framing layers is the perfect look on her. Her diamond wedding ring is gorgeous as well, don't you think?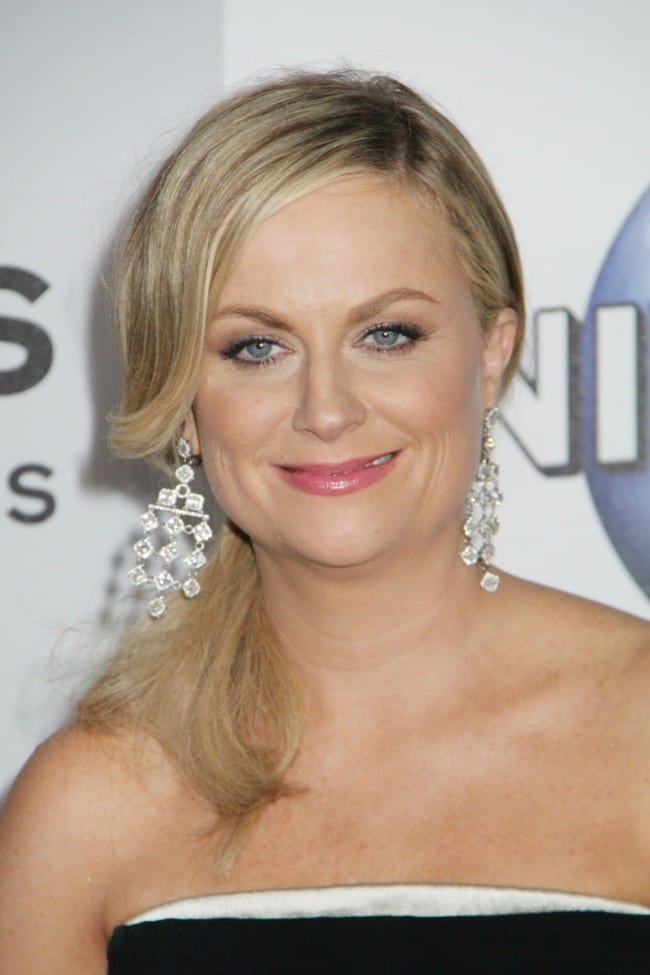 Amy Poehler shows just how glam a side swept ponytail can look.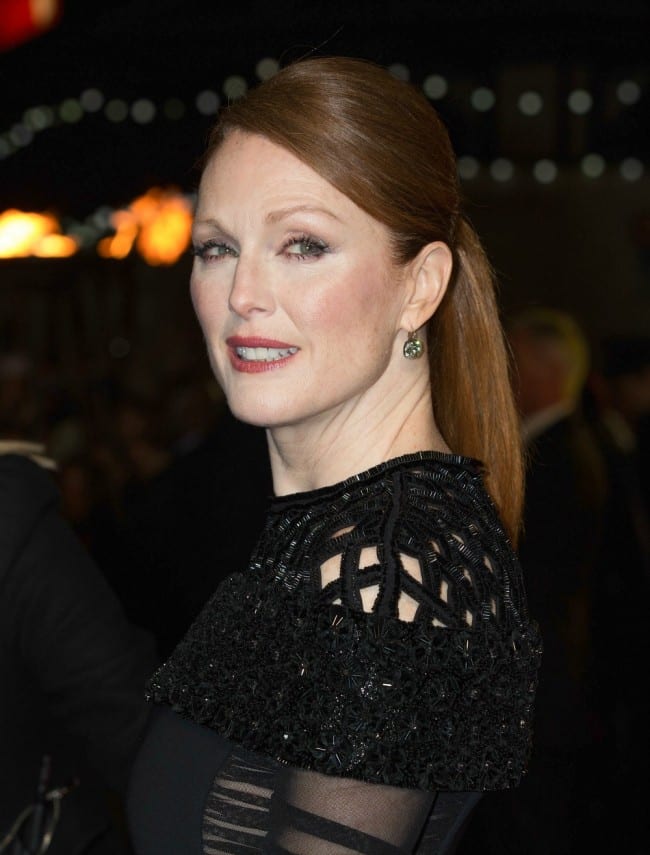 Julianne Moore makes a ponytail look so elegant.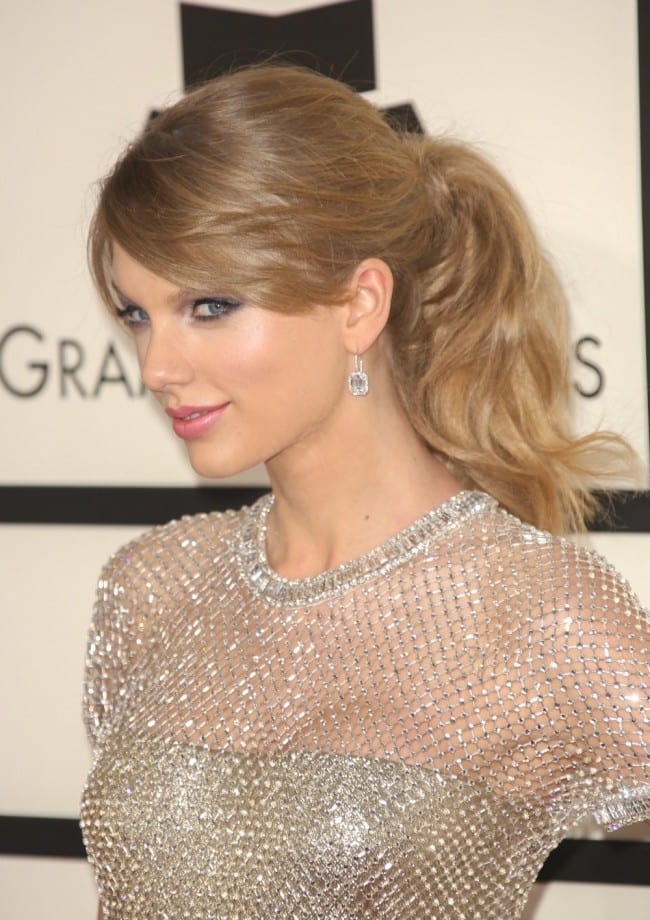 Taylor Swift showed up at the Grammys with a ponytail, proving the style can be red carpet worthy.
Lily James proves that ponytails are princess approved as she walked the red carpet for Cinderella.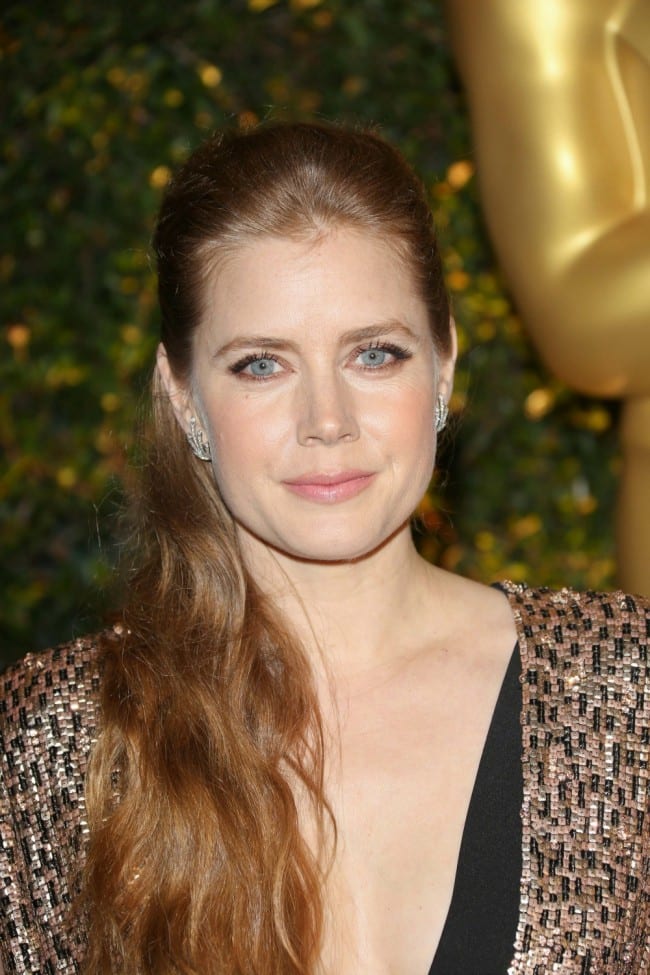 Amy Adams looks stunning with a low, over the shoulder ponytail look.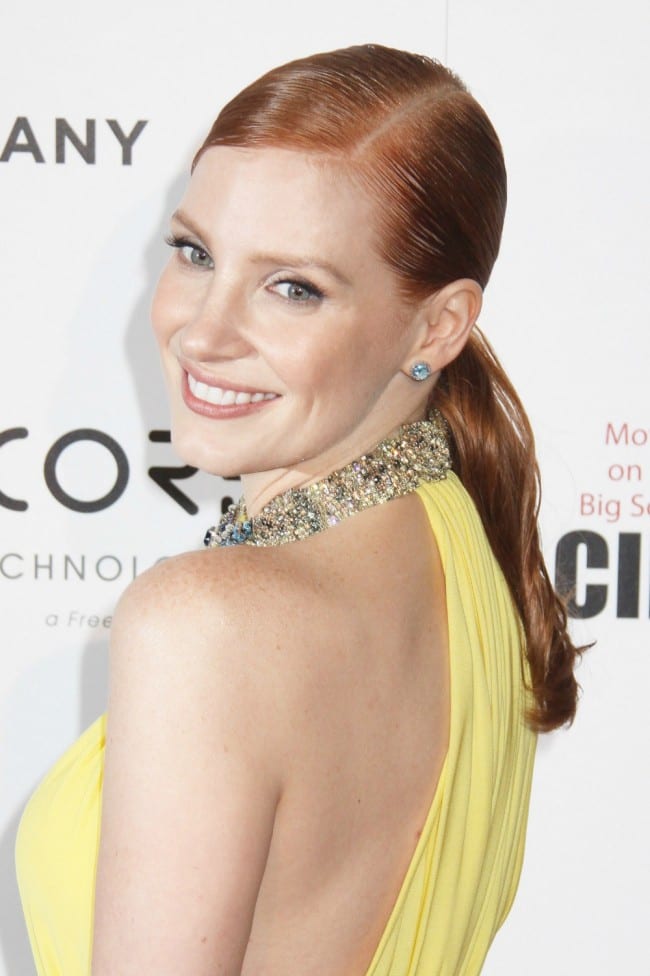 Jessica Chastain wears a low, sleek ponytail while walking the red carpet in a gorgeous yellow dress.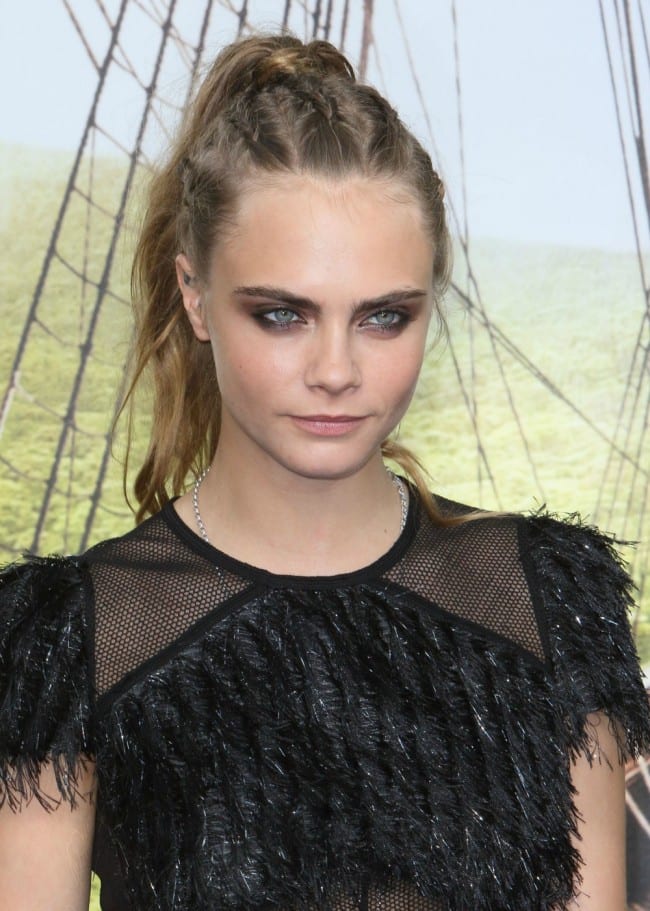 Cara Delevingne looks fierce at the premiere of Pan in a high ponytail with braids.
Angelina Jolie knows how to pull off the ponytail, whether it's a slicked back look or this one with face framing layers.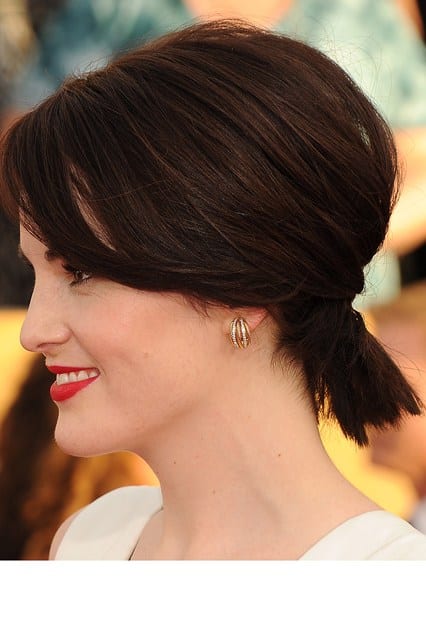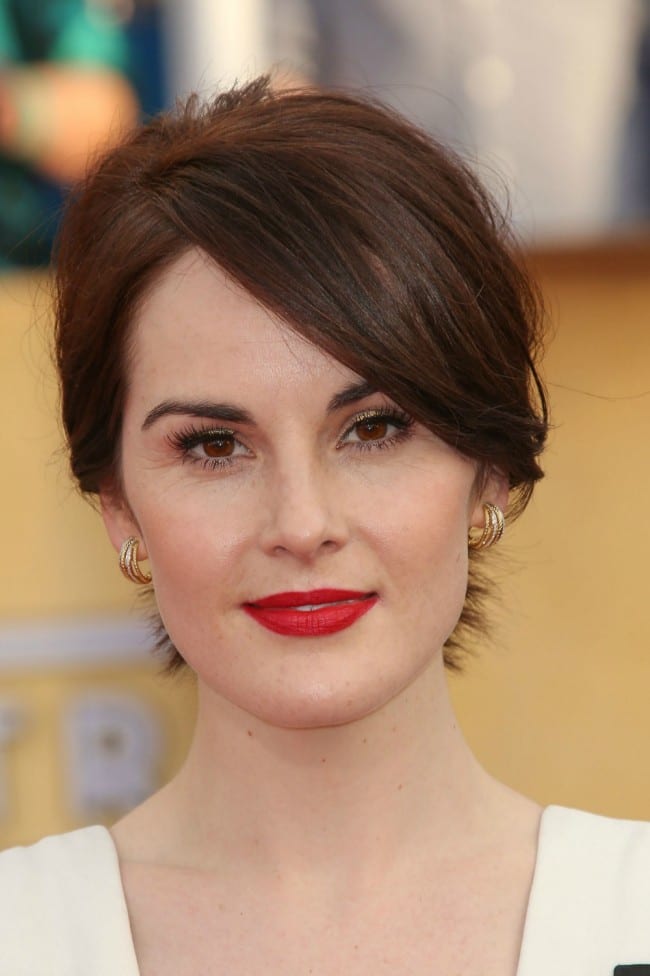 Have a bob hairstyle but still want to wear it pulled back in a low ponytail? Downton Abbey's Michelle Dockery shows us how it's done.
Can you wear a hat and a ponytail? Diane Kruger says yes, yes you can.
Ponytail Tutorials
Alright, so you can see just how gorgeous a ponytail can be, now here are some tricks, tips and techniques for getting the look.
The Perfect Ponytail
Tips & Tricks for the Perfect Ponytail
The Five Minute Ponytail Routine
The Perfect High Ponytail
The Perfect Messy Ponytail
Summer Ponytail
The Perfect Everywhere Ponytail
Best Products to Use
From the perfect fluffy ponytail to one with a sleek edge to it, here are some products that will help you get the look.
Do you have a go to trick or product to get the perfect ponytail? If so, let me know!