Congratulations, you are a registered nurse and are on your way to a rewarding career. The opportunities for employment seem endless, but you first must decide what type of setting you want to work in. Now many nurses prefer to work in the traditional hospital environment and enjoy the day to day routine. What happens when you decide to stay home with a child or care for an older family member? Does that mean your career has to end?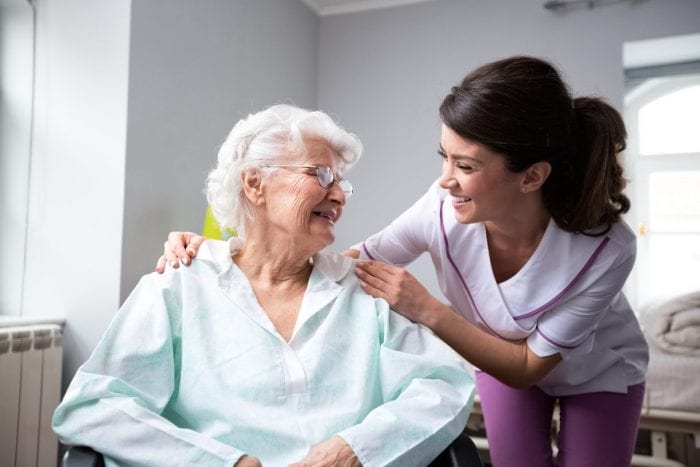 DON'T MISS:
With today's advancements in technology, the ability to work from home means more flexibility to care for a child or older family member. As a registered nurse, your education and experience can qualify you to work for many types of positions right from your home.
1. Cigna
As a global health insurance company, Cigna offers Registered Nurses the ability to work from home as Medical Case Managers. Nurses can also search for other job positions which Cigna qualifies them to fill.
2. CVS Health
CVS provides Registered Nurse – Home Infusion home-based positions that allow you to visit the homes of patients to provide a variety of infusion care. CVS also has at-home nurse positions to manage nurse hotlines.
Visit CVS Health Job Opportunities
3. CareNet
They provide registered nurses up-front in the telehealth process to triage symptoms 24x7x365. They are able to answer questions, assess symptoms (using proven clinical guidelines) and guide members on site and course of care.
Visit CareNet Job Opportunities
4. United Health Group
UnitedHealth Group consistently has a high number of positions available to Registered Nurses who want to work from home. UnitedHealth Group is a solid company that offers an excellent benefits package.
Visit United Health Group Job Opportunites
5. The Hartford
You can apply for a Workers' Compensation Nurse Manager position with The Hartford, an insurance company that provides many benefits to its employees, like competitive pay, health insurance coverage, and wellness programs.
This position requires RNs to review and evaluate Workers' Compensation claims.
Visit Hartford Job Opportunities 
6. Humana
Humana is one of the largest and most well-known healthcare companies offering an excellent benefits package to its employees. You can search its website for work from home positions, including RN Case Manager, Quality Improvement Nurse, Care Coach, and more. Humana has work from home opportunities for RNs at any given time.
Visit Humana Job Opportunities
7. Fonemed
FONEMED's Registered Nurses provide telephone triage and health advice to callers across North America remotely; from the comfort of their own home office. We use computerized Schmitt/Thompson triage guidelines to assist in assessing patients' symptoms.
Visit Fonemed Job Opportunities 
8. Johnson and Johnson
Johnson & Johnson occasionally lists work from home jobs for registered nurses.  Check its career page frequently for new opportunities as they do not list working from home jobs very often.
Visit Johnson and Johnson Job Opportunites
9. Medtronic
Medtronic hires part-time and full-time RN positions for its Telehealth services. You will be providing healthcare information in response to patients' questions, as well as assessing their symptoms over the phone and advising a care plan.
Visit Medtronic Job Opportunities
10. AmerisourceBergen
You can become a home-based RN Wellness Case Manager for AmerisourceBergen. This is a full-time contract position that provides medical support to patients and insurance companies.
Visit AmerisourceBergen Job Opportunities
11. Anthem
Anthem hires RNs for telecommute positions, such as Nurse Medical Manager and Case Manager. Anthem offers competitive benefits packages for retirement and health insurance.
Visit Anthem Job Opportunities
12. Express Scripts
Express Scripts hires Infusion Nurses for at-home infusion treatments. You can check on its website for other work from home opportunities as well.
Visit Express Scripts Job Opportunities 
Having a successful nursing career may not mean having to leave the comfort of your home. With the opportunities available from the list you may find the perfect balance between nursing and being home to care for a child or loved one. Time to get that resume polished and submitted. Good Luck on your job hunting. We wish you the best.
PIN THIS TO SAVE FOR LATER