I love it when you find that color of nail polish that you just love. It looks great on you. It looks great with everything you wear. It just makes you happy. When I saw the new nail colors for summer from Red Carpet Manicure, they made me happy. I mean come on – with names like Ravishing Raspberry and Kiwi-Lime Affair – what's not to love?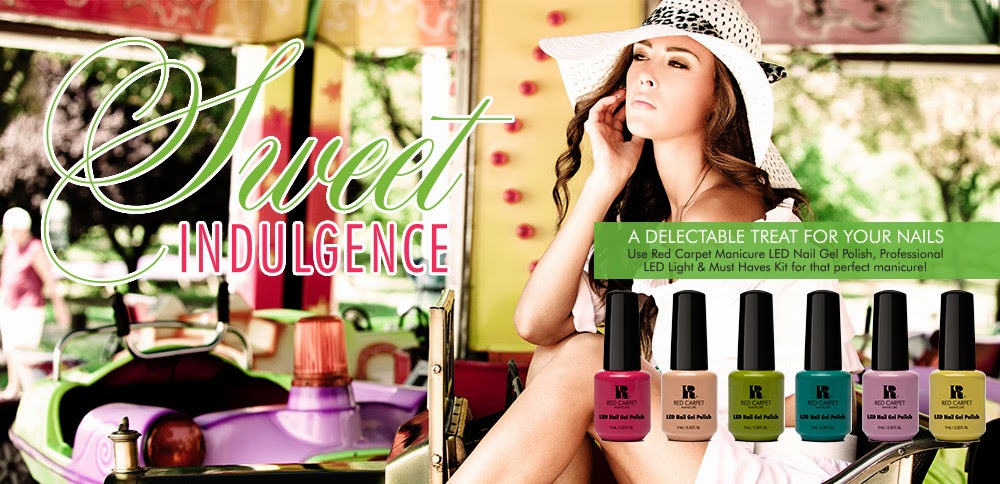 The collection is called Sweet Indulgence and it's the perfect mix of irresistible pastels and colorful shades that make you look twice; possibly even three times.

You can currently purchase the collection, which are sold separately, on their website for $9.99. The Sweet Indulgence collection will roll out at ULTA Beauty Stores and Ulta.com nationwide in June.
The "Sweet Indulgence" collection includes the following polishes:
"Ravishing Raspberry" – Rich Pink Crème
"Peach Chiffon" – Peach Crème
"Pineapple Premiere" – Sunny Yellow Crème
"Kiwi-Lime Affair" – Lime Crème
"Sorbet Soiree" – Rich Turquoise Blue Crème
"Wild Berry Diva" – Pink/Purple Crème
Do you like what you see? Keep up to date on all things Red Carpet Manicure by Liking their Facebook page and following the brand on Twitter.
Which color from 'Sweet Indulgence' caught your eye?