You might have noticed one of the summer shoe trends are sky high wedges. After you noticed, you might have wondered…how do I style those and why would I wear them?!
I have quite a few wedges and I love them, but I didn't have any really tall wedges. I stayed away from them because they scared me a little. Until a couple of months ago. I purchased my first pair through a JustFab.com sale. They didn't look that tall when I ordered them, but when they arrived on my doorstep, they were definitely sky high wedges and taller than any wedge I had ever worn before.
What do I think? I LOVE them. In fact, I have worn them with this Striped Maxi Dress which is quite long and several other maxi dresses, several times.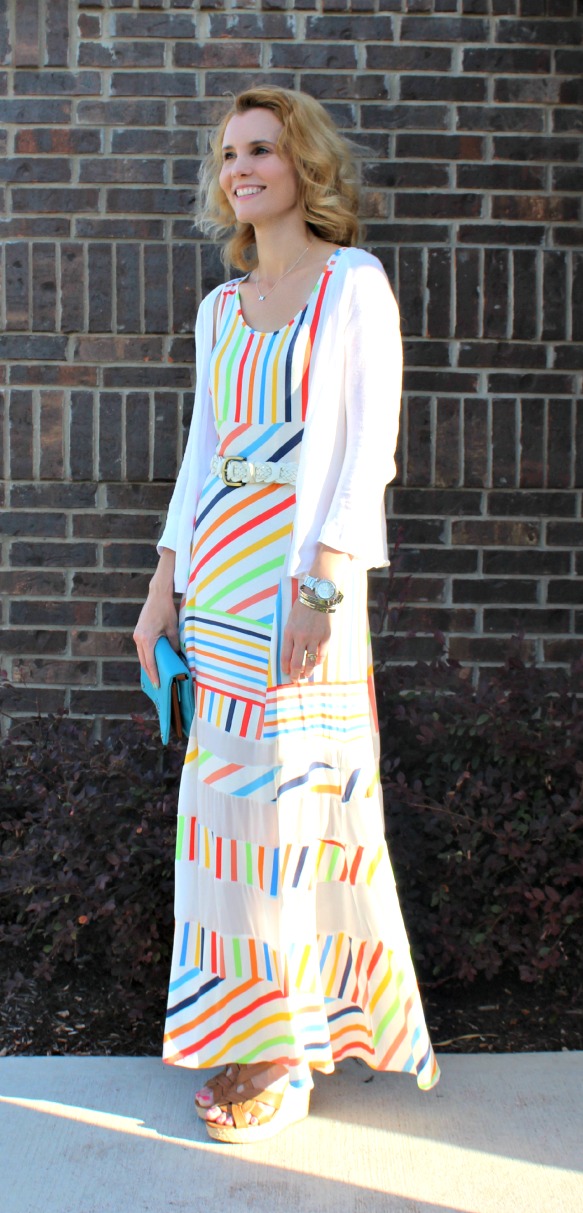 I've also worn them with this outfit: a pair of white shorts, royal blue shirt and gorgeous blue statement necklace.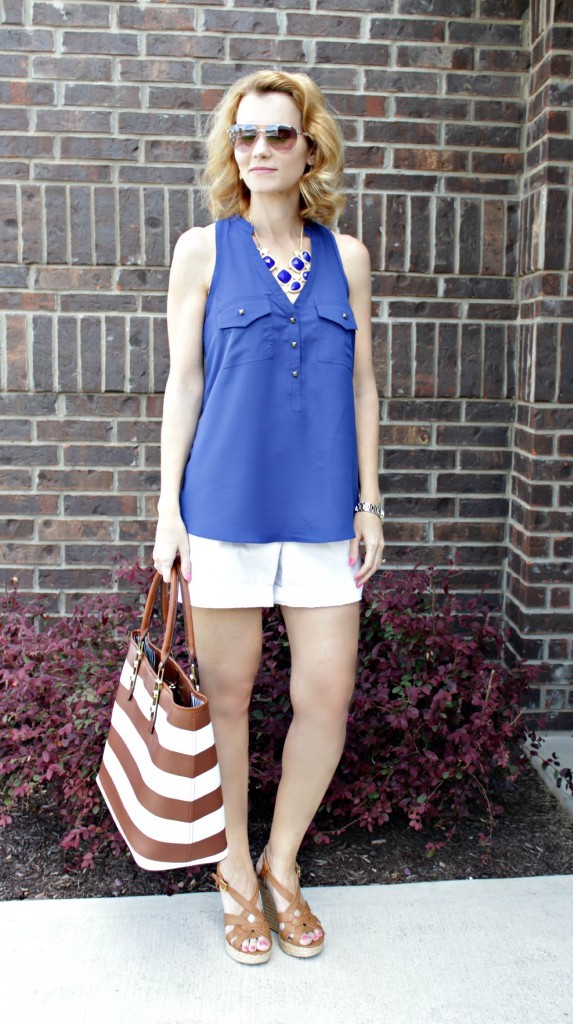 Why would you wear sky high wedges and what would you style them with you ask? Here are some ideas:
If you think wide leg pants are out…think again. They're still so in and a pair of platform wedges look amazing with them. Pair them with a flowy summer top, woven handbag and a pair of killer sunglasses.
Sky High Wedges are the perfect match for your long maxi dresses. Maxi dresses are your perfect match for summer BBQs, date nights, shopping excursions – basically they are a girl's summer BFF.
Going out for a night on the town and you want to WOW someone? Wear a platform wedge with an above the knee dress. Your legs will look like they never end…
Sky High Wedges or Platform Wedges will make your legs look longer and I don't know about you, but I'll take an extra inch or two in the leg area. 😉
Shop some fabulous Sky High Wedges at JustFab.com (membership required), Amazon, Shopbop or click through below.