I participated in a campaign on behalf of Mom CentralConsulting sponsored by Publishers Clearing House. I received a promotional item as a thank you for participating.
What would you do with $5,000 a week? What a fun question to consider isn't it? Some of you may be familiar with Publishers Clearing House and their amazing giveaways. I grew up watching these prizes awarded on TV and it was always so exciting and fun to see the people's reactions who won. I remember as a kid wondering what that would feel like and what my family would do if we won? I also thought, what if I answered the door in a towel like that one lady who won? Do you remember her?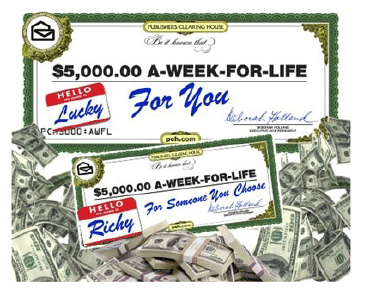 Whether you enter the Publishers Clearing House contest every time or you've never entered one before, I'm here to encourage you to not forget their current one and to go for it!
What's their current contest? Oh, it's a good one people. It's called the "Win $5,000 a Week Forever" sweepstakes and it includes a "Forever" Prize that you can leave to one of your loved ones. Meaning….Win, and you'd get $5,000 a week for your life, then after that, you'd get to choose someone to receive $5,000 a week for their life! It's unlike any other PCH prize — and it's GUARANTEED to be awarded this August! Enter HERE.
Publishers Clearing House has already awarded a $5,000 A Week "Forever" Prize. On August 31, 2012 PCH awarded John Wyllie of White City, Oregon $5,000 A Week "Forever". Pretty amazing!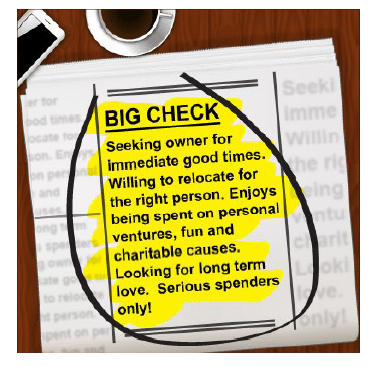 What would I do with $5,000 a week?
Put some away for our kids' college education
Invest
Take several family vacations
Start a non-profit for sex trafficking that my husband has always dreamed of and wanted to take part in
Build an oasis in our backyard which would include a pool, a waterfall, a deck and a hammock for lounging and reading
Take my daughter and my mom on a shopping adventure
Pay off our van
Buy my husband a new car
Help our church with our building fund
Just to name a few things I would do…
Now it's your turn to dream about what you would do with $5,000 a week and who would you give the inheritor prize to? Take a few minutes and enter the Publishers Clearing House "Win $5,000 a Week Forever" prize here.