I didn't get to the Cute Outfit Ideas feature yesterday and I blame my kids. (Sorry kiddos.) From waiting at the DMV for my daughter to get her driving permit (EEK!) to taking my youngest and a friend to JumpStreet and then driving them here, there, and everywhere – I just wasn't home. So, it's Friday and not Thursday, but I'm doing one anyway! Here we go…
Cute Outfit Ideas of the Week – Edition #9
I've been doing quite a bit of shopping with my kids lately for Back to School. Everywhere we go, I obviously have to check out the women's department. Between what I've seen at my favorite stores and what I've seen online, I've noticed one very prominent trend for fall – blue jean jackets and shirts. Or chambray.
What's the difference between denim and chambray you might ask? Well, chambray is a lighter fabric, which you usually see for shirts. Denim is a heavier material used for jeans, jackets, shorts, and more. That's your little lesson for the day.
A blue jean jacket and a chambray button-up shirt are two staples for a fall wardrobe. As you're about to see, you can put together some really, really cute outfits.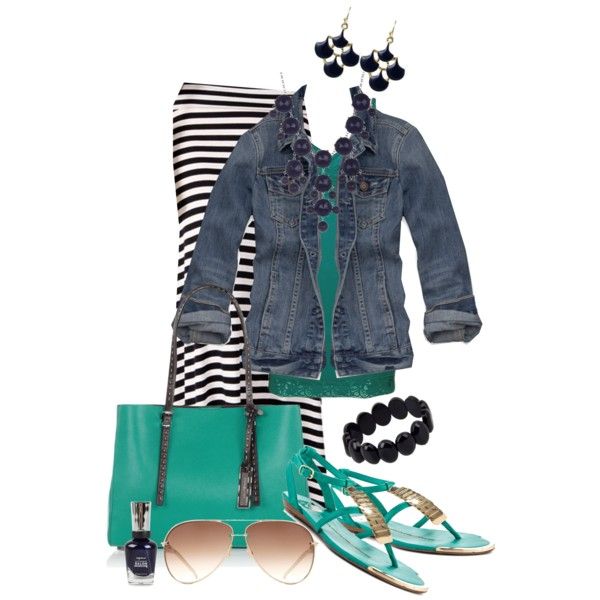 This denim jacket ties this entire outfit together. I absolutely love it. It's perfect for summer and coming into the cooler months,since it's built with layers. The striped maxi skirt is also a star of this outfit.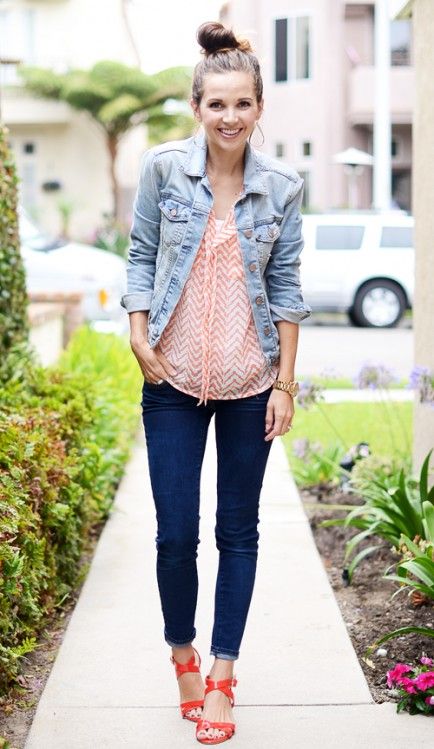 Here's a lighter denim jacket featured with jeans. Do you see how mixing denims works? Break it up with a colorful shirt and shoes. She also has minimal jewelry and one adorable top bun.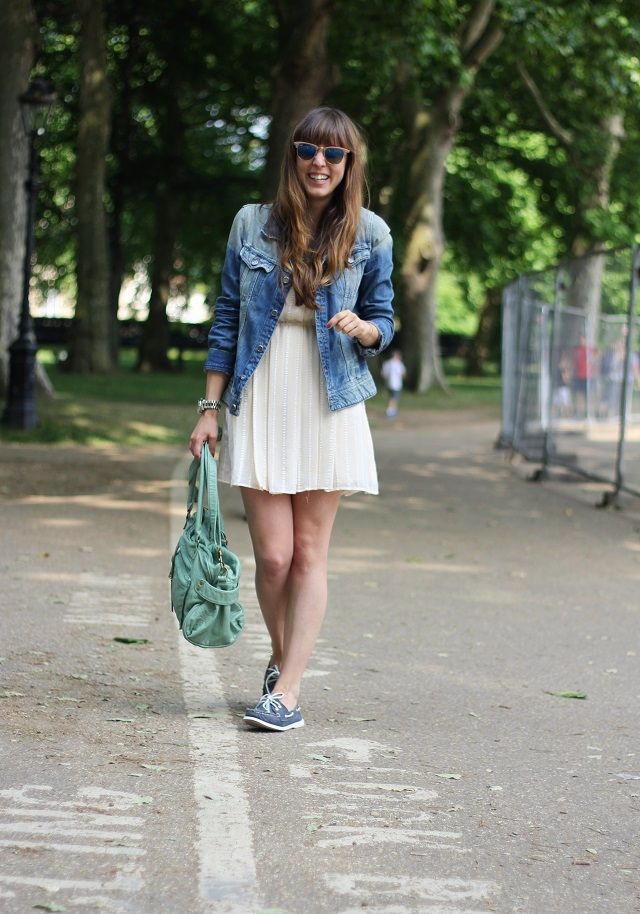 Do you have a cute dress like this one? Pair it with a denim jacket and either boat shoes or tennis shoes. It's a fun outfit for a fun day!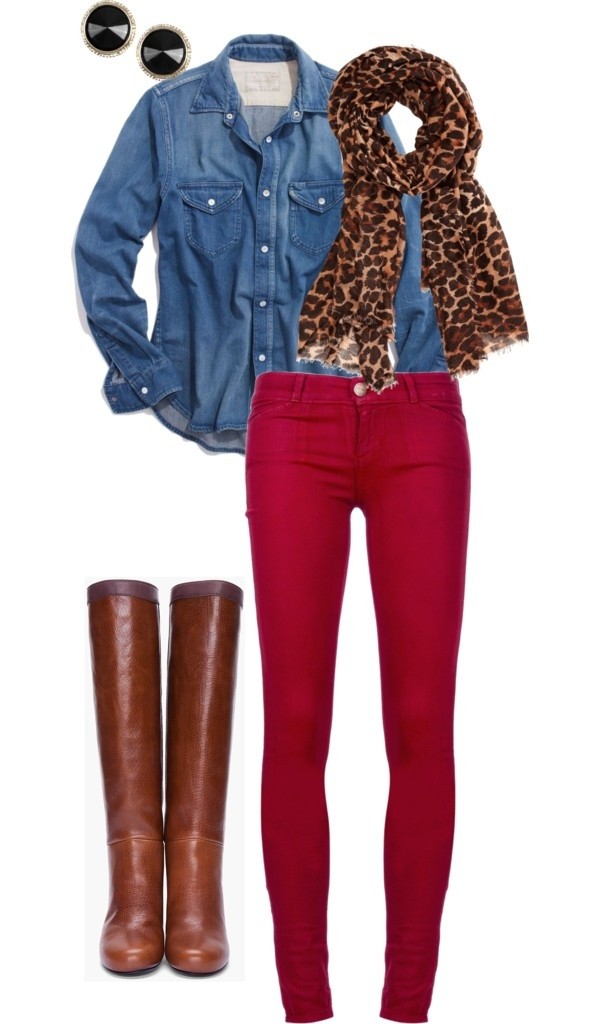 All it takes for a cute outfit is a chambray shirt and a pair of colored denim skinny jeans. Add in a patterned scarf and boots…you're good to go! This chambray shirt comes in dark and medium.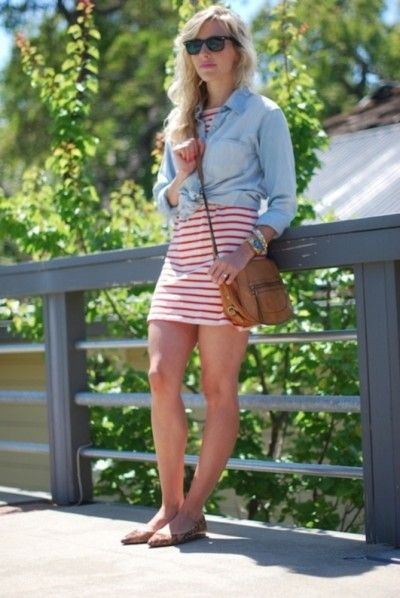 Layer a chambray shirt over a dress and tie it at the bottom. This is a great look for a casual date, shopping with the girls or a backyard get together.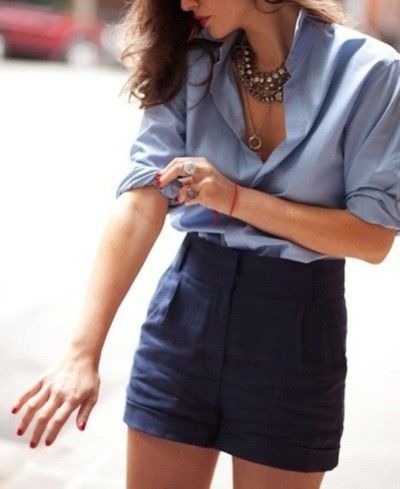 A chambray shirt looks fantastic buttoned up and tucked in with a pair of tailored shorts like this pair. I love how chambray and navy look together. Add a necklace or two (notice the layered look) and a pair of cute sandals.
—
Do you have a chambray shirt or denim jacket to try any of these looks out?
Follow My Style Pinterest board for more cute outfit ideas.