Cool in the mornings and warm in the afternoons…that's the forecast for the entire week and then it's hot, hot, hot from here on out in lovely Austin, TX. With the cool mornings and buildings who keep their air conditioning at what feels like an arctic 32 degrees, I can tend to get in a fashion rut and grab that cardigan. There's nothing wrong with that, but I like to try and mix things up.
For today's Outfit of the Day, I'm featuring the White Blazer. She's been ignored in my closet and it's time to pull her out and see the many ways I can wear it.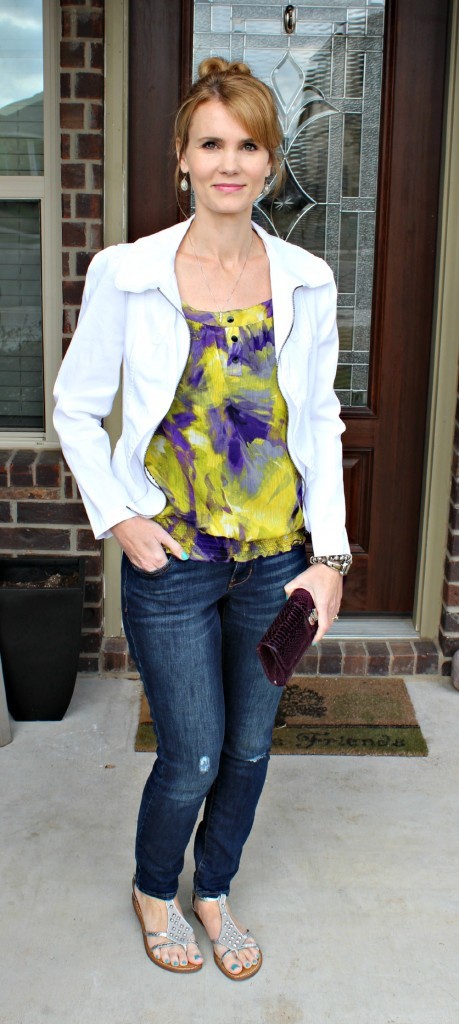 Before I tell you about this outfit, do you want to know a little fashion finds secret my friends? It's called thrift stores. And yes, that's how this gorgeous white blazer ended up in my possession. I probably paid $5 for it. 😉
I have a lunch date with a friend today, so this casual outfit is perfect.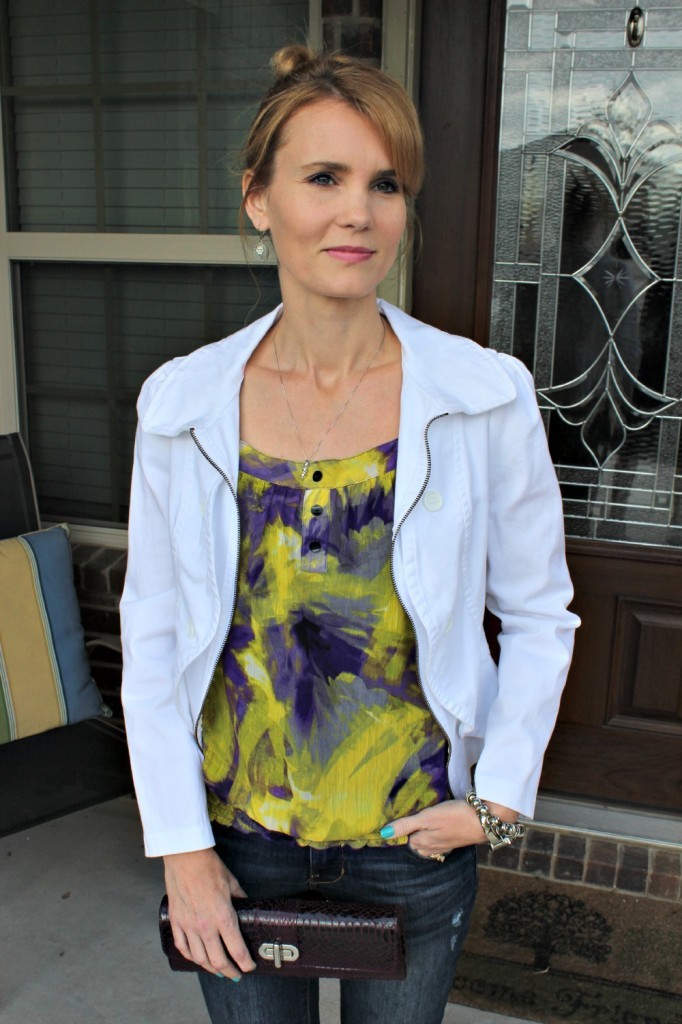 What I'm wearing: White Blazer (thrift store) | IZ Byer California Floral Blouse from Kohl's (another style)| Old Navy Rockstar Skinny Jeans | Purple Clutch (similar) | Sam & Libby Silver Gladiator Sandals (similar)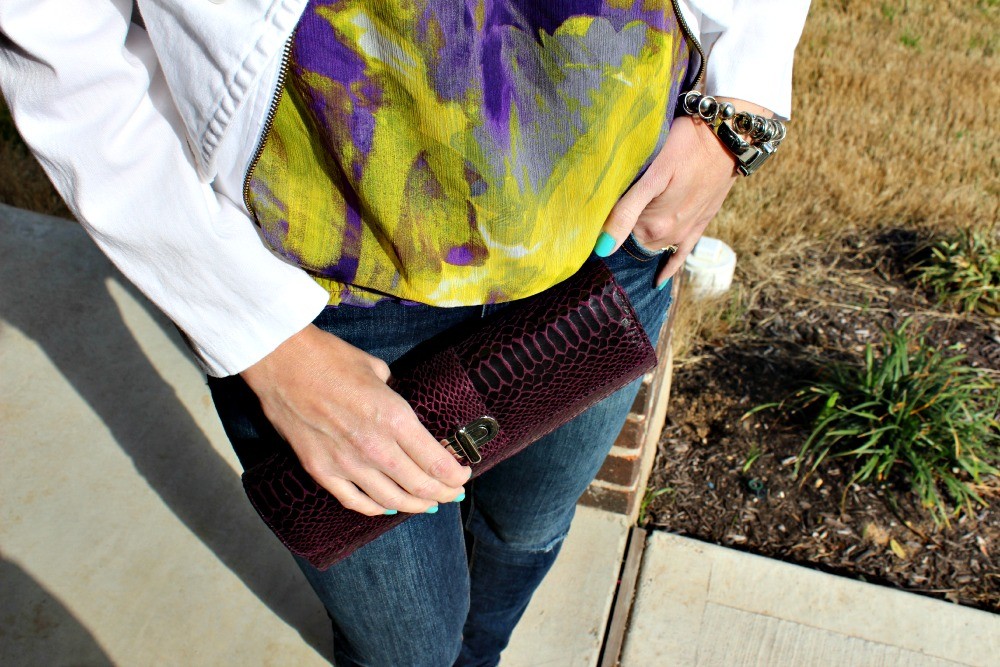 I'm obsessed with this blue nail polish right now. It's L'Oreal's Not a Cloud In Sight. My goal at some point this week is to change up my color. We'll see… This purple clutch looks small, but it actually holds quite a bit. It's perfect for my keys, wallet, lip gloss and sunglasses.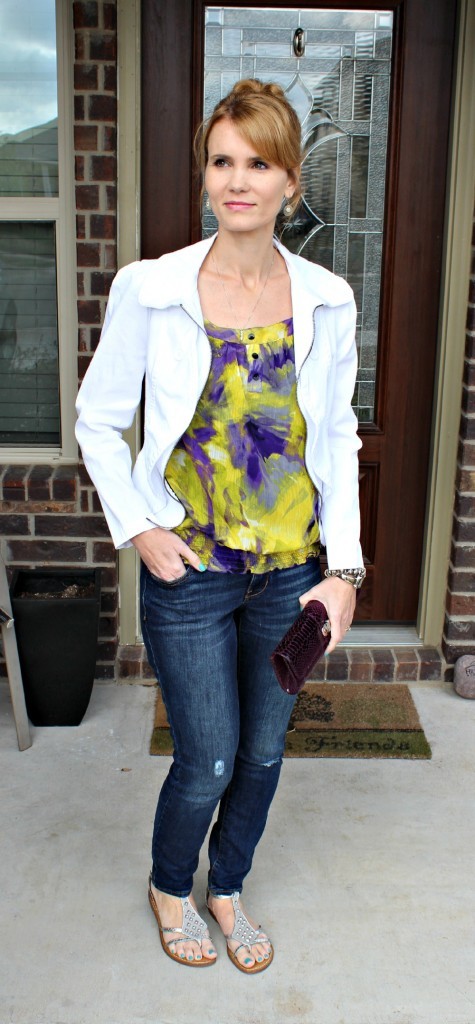 As I usually tend to do, I went minimal with my jewelry. You just might see me wearing some bright jewelry here soon. I love going bright with my earrings, but not so much with my necklaces. That's about to change though. 🙂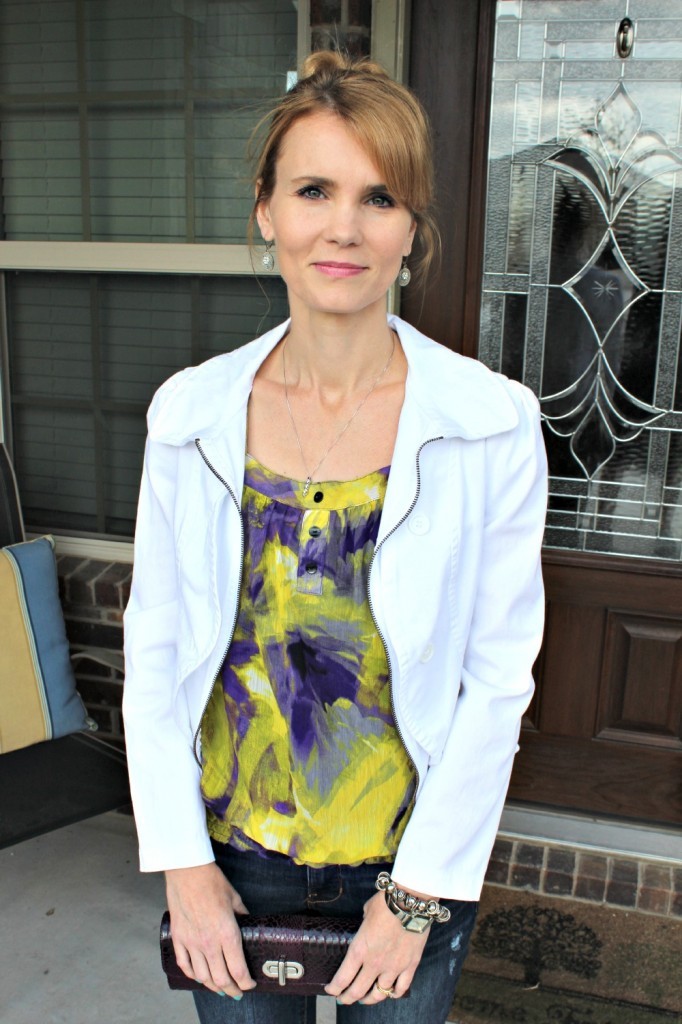 What are some others ways I could wear this white blazer? (Pardon my crazy hair…it's windy today here in Texas y'all.)
Over a maxi dress
Paired with a denim shirt
With a black shirt and jeans
With a shirt and bright pair of skinny jeans
With denim boyfriend shorts
I can also roll up the sleeves to give it another look. So many options!
There are endless possibilities. You'll see this blazer pop up again this week, so stay tuned for that!
How would YOU wear a white blazer? Do you have one? Let me know!