*Post presented by Ceri Jewelry
We've reached that point in the year where I look in my closet and think "If I have to wear another sweater I'll scream!" Along with getting tired of my winter wardrobe, the weather is moody and indecisive. While today it's a sweater kind of today, tomorrow it could be warm and in the 70s.
On top of these two #firstworldproblems, my husband and I are going through a financial course, so I've put myself on a clothing spending freeze. Shopping in my closet and putting together outfits I'm not sick and tired of has become a game to me. By putting in a little effort and making it fun, I have created some really cute outfits with very basic pieces.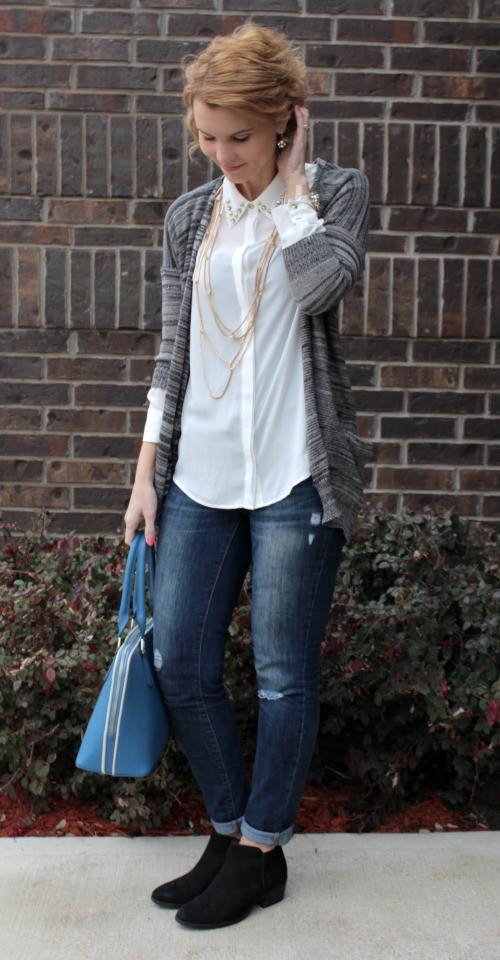 For example, I've always worn this cardigan with a short sleeve or sleeveless shirt. I decided to try layering it with one of my favorite white button down shirts and it works! I love how the sleeves with the gold buttons peek out.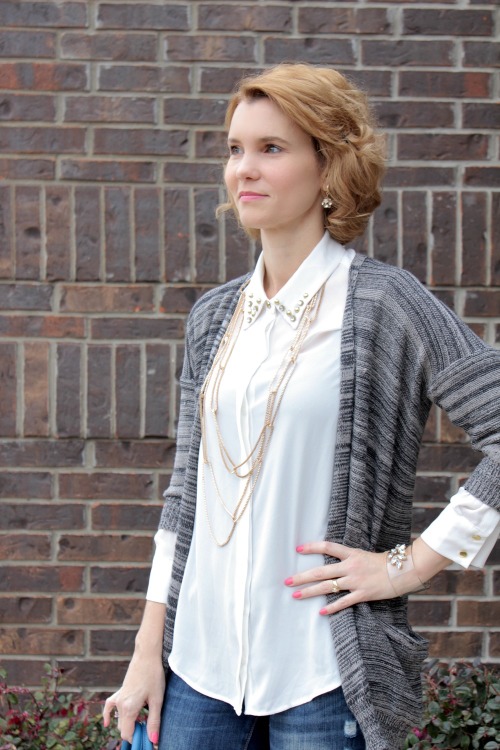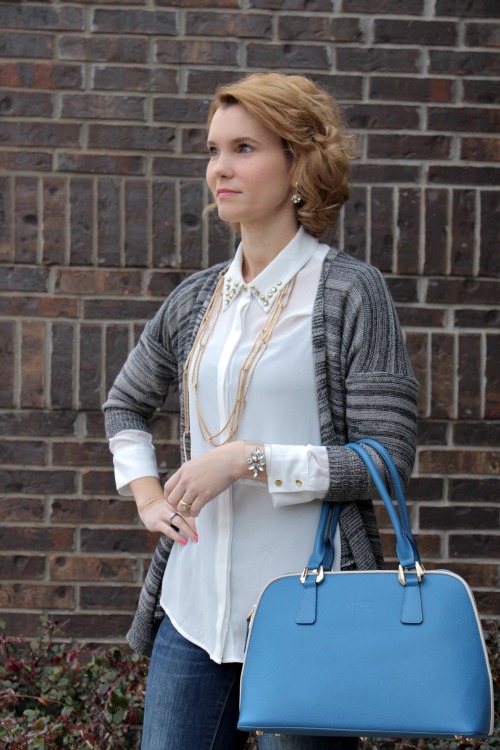 I then paired it with skinny jeans, black booties, great jewelry and my blue SUSU handbag, and I now have an outfit I'll definitely be wearing again.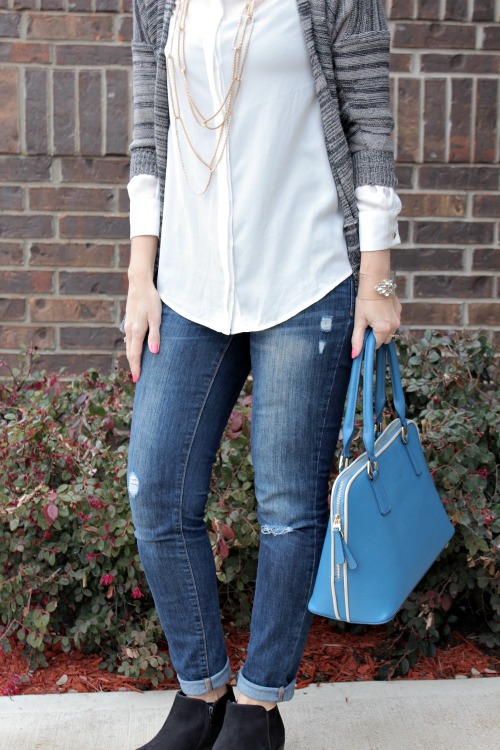 Outfit details: Forever 21 Shirt (similar) | Rue 21 Cardigan | Old Navy Distressed Skinnies | XAppeal Booties | SUSU Handbag | Necklace and Earrings Forever 21 (similar) | Humble Chic Lucite Jewel Cuff | Ring from the Ceri Jewelry Pink Collection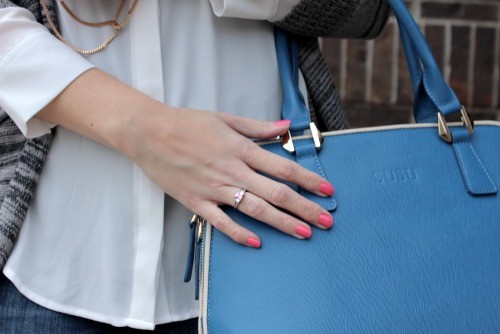 I am loving my new ring from Ceri Jewelry. It's their pink princess cut ring and I've worn it so many times. It's just the right size and it looks fabulous with pink nails.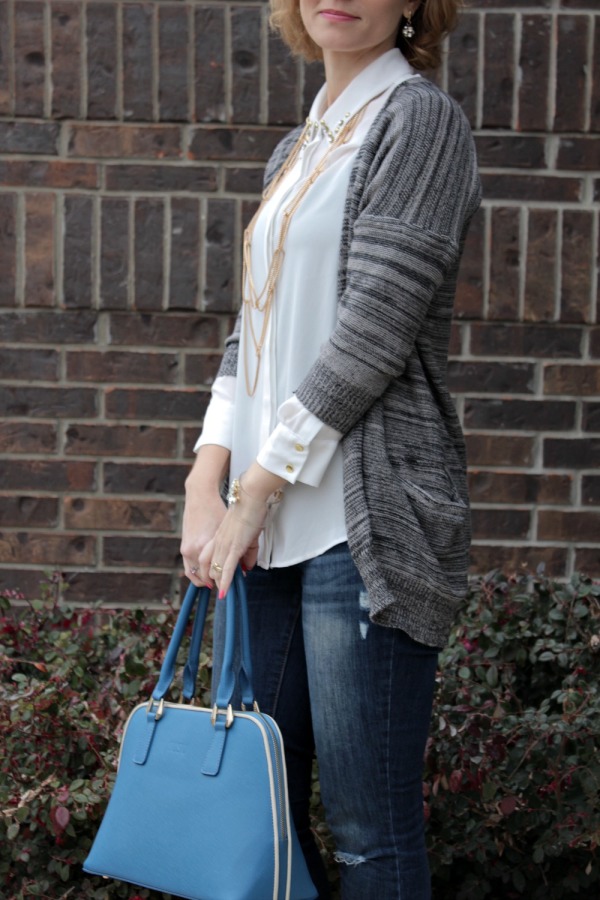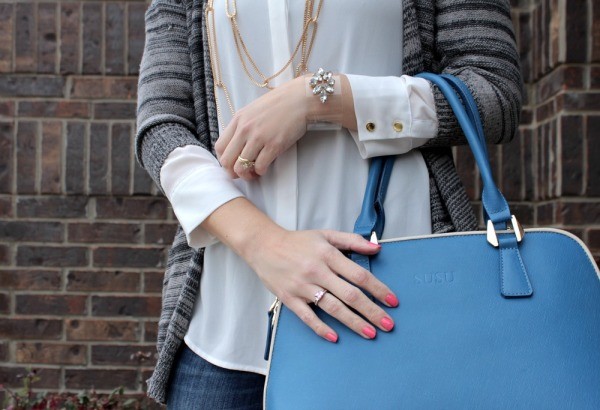 Are you ready for Spring as much as I am? I can't wait to wear some spring fashion like one of these floral tops!