I am a member of the Collective Bias® Social Fabric® Community. This shop has been compensated as part of a social shopper amplification for #CollectiveBias and its advertiser. #EatMoreBites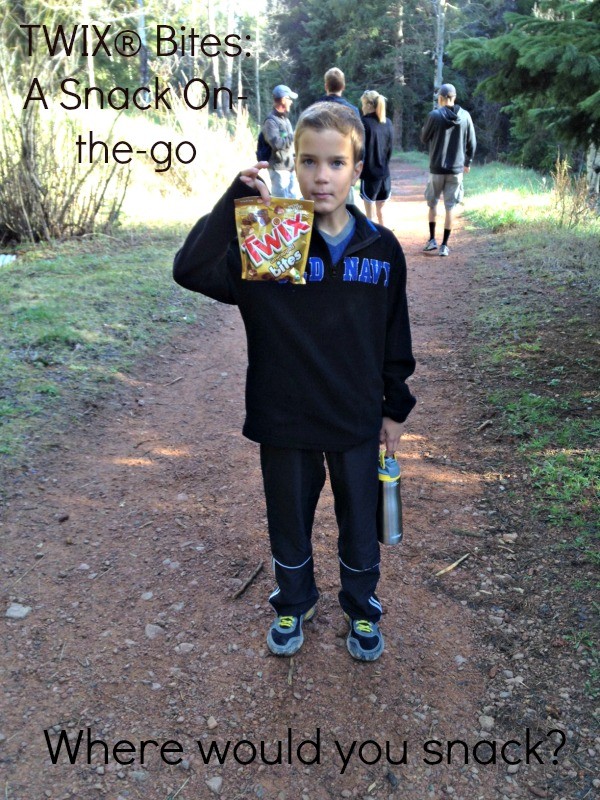 As I was getting our family ready for our week long vacation to Colorado, one thing on my mind was traveling there and making sure we had snacks on the airplane. Our flight didn't include free snacks (times have changed!), so I knew we would be bringing our own. We filled up our water bottles and threw in a few bags of TWIX Bites. (We also had some hiking planned as you can see in the picture above, but more on that in a few minutes.)
With a list in hand for our trip; which included travel items like soaps, shampoo and toothbrush holders, I also purchased a variety of different unwrapped bites at Walmart which included the TWIX Bites, MILKY WAY Simply Caramel and Snickers Bites. Yum.
(Keep reading for coupons!)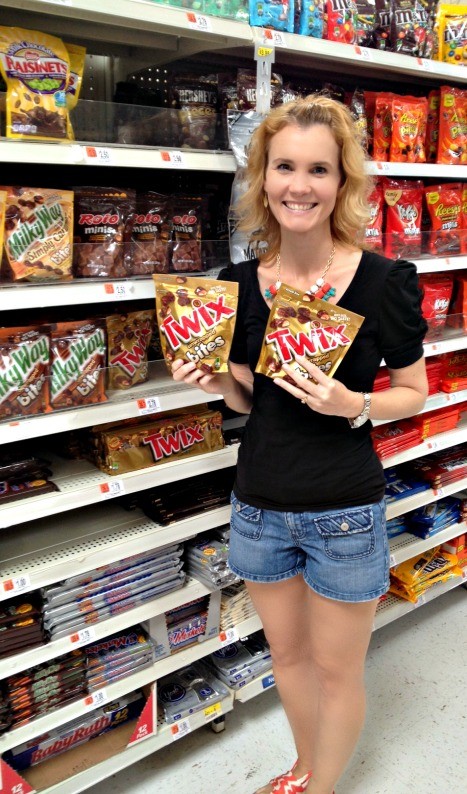 The Bites are unwrapped and ended up being perfect for travel. We loaded up the van and headed to the airport, with kids and snacks in tow!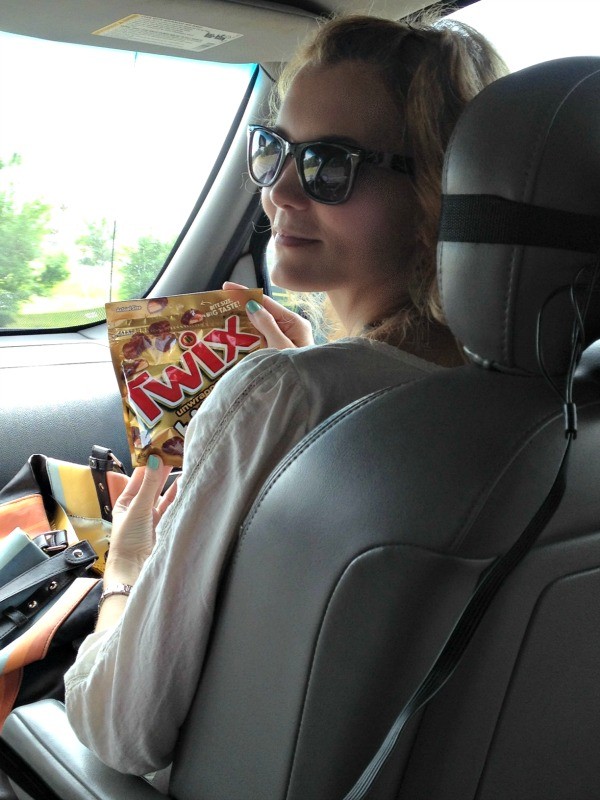 Once we arrived at the airport, made it through baggage check-in and the security point, then it was time to sit and wait. Or as we like to call it…snack and wait. 😉 Airport food is pricey, so having some snacks on hand is always a good idea. Ten year old Aaron gives TWIX Bites a thumbs up. He even tried to steal some from my bag. I don't think so little man. No matter how cute you are in that fedora!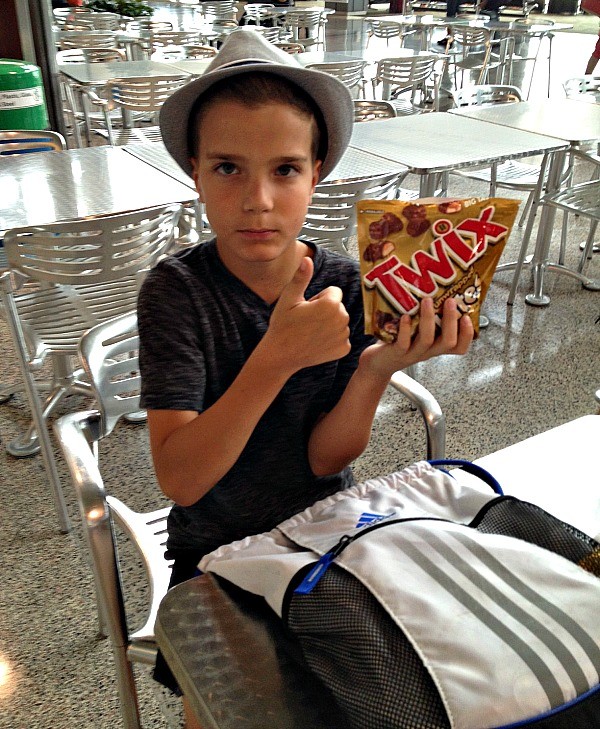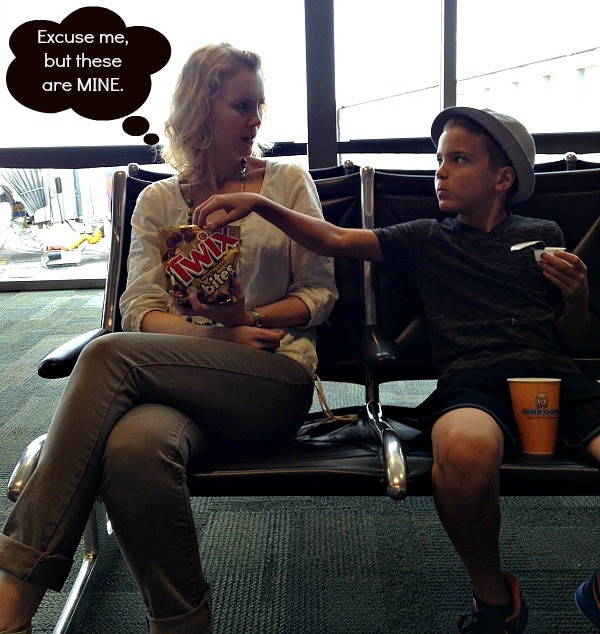 Now it was time to board the plane, hit the skies and fly to our destination – Colorado! TWIX Bites are the perfect size to throw in a bag for on-the-go snacking.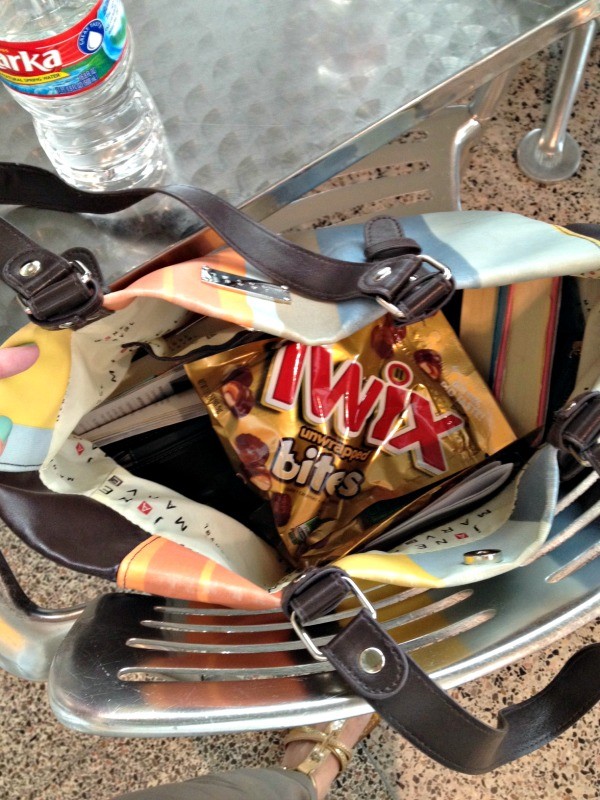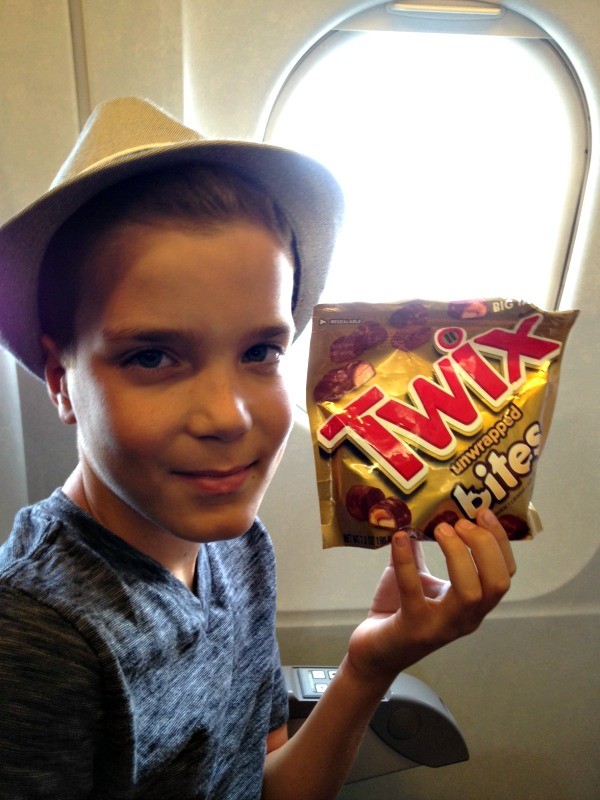 You can't go to Colorado in the Spring/Summer and not hike. We used to live there and a favorite activity of my boys' was hiking. There's a hike about 30 minutes away from where we used to live and it's perfect for families. You can choose different trails depending on how hard you want to push yourself. My youngest son asked if we could bring the TWIX Bites with us. I think he likes them. 🙂
Here he is walking along the trail with his bites in hand.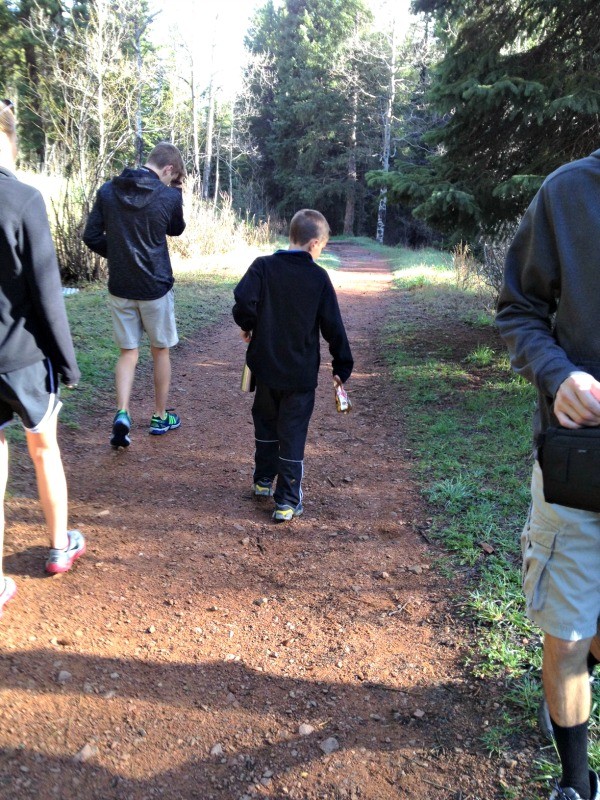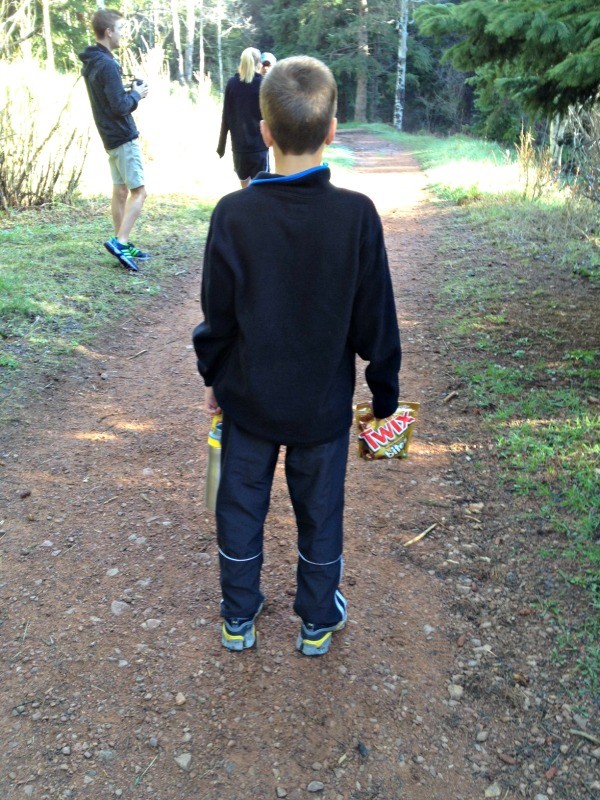 Where would you snack on your TWIX Bites? Maybe a movie night at home or a road trip? Wherever you decide to snack, here's a coupon for you to use. Just click on the image below.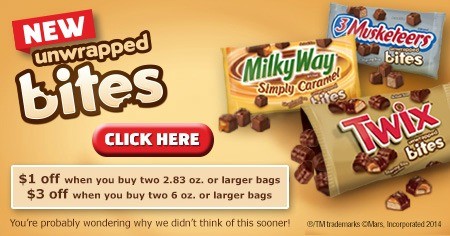 For those of you who enjoy using coupons and would like even more offers, here you go! Just click to print.
Save $0.50 Off any two (2) MARS Brand Bites, 2oz. or larger. Includes TWIX®, 3 MUSKETEERS®, MILKY WAY® Simply Caramel, MILKY WAY® & SNICKERS® offer: http://bricks.coupons.com/Bstart.asp?o=118250&c=MR&p=ClvxpuNi
Save $1.00 Off any two (2) MARS Brand Bites, 2oz. or larger. Includes TWIX®, 3 MUSKETEERS®, MILKY WAY® Simply Caramel, MILKY WAY® & SNICKERS® offer: http://bricks.coupons.com/Bstart.asp?o=118252&c=MR&p=ofGVvN8u
Save $2.00 Off any two (2) MARS Brand Bites, 6oz. or larger. Includes TWIX®, 3 MUSKETEERS®, MILKY WAY® Simply Caramel, MILKY WAY® & SNICKERS® offer: http://bricks.coupons.com/Bstart.asp?o=118253&c=MR&p=qj3sw7B1
Save $3.00 Off any two (2) MARS Brand Bites, 6oz. or larger. Includes TWIX®, 3 MUSKETEERS®, MILKY WAY® Simply Caramel, MILKY WAY® & SNICKERS® offer: http://bricks.coupons.com/Bstart.asp?o=118251&c=MR&p=Cs6SNYVX