I am so excited about this Old Navy Coupon the store is featuring on their Facebook page. From May 9th until May 22nd, shoppers can save $5 off $25 in store only.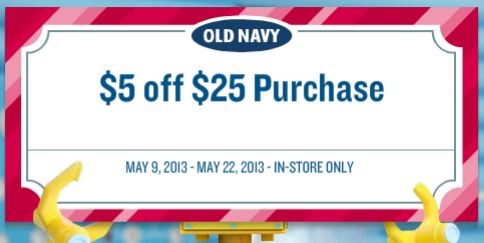 I love Old Navy for their jeans, shirts and shorts – but it's their dresses that keep me coming back. Why? For starters, they usually cost around $25 to $40 and I love the way they fit. Here are a few I found, some of which you could use the coupon on just the one item, because they are $25 or more.
Old Navy Dresses
Cute aren't they? Head on over the Old Navy Facebook page to print off your Old Navy Coupon today.