I love a new skincare collection launch, don't you? Especially innovative ones that use high-quality, natural ingredients. Launching exclusively at Ulta is the ethically sourced skincare collection nyakio™, which is all about results-driven formulas to deliver premium personalized natural beauty and multi-tasking products.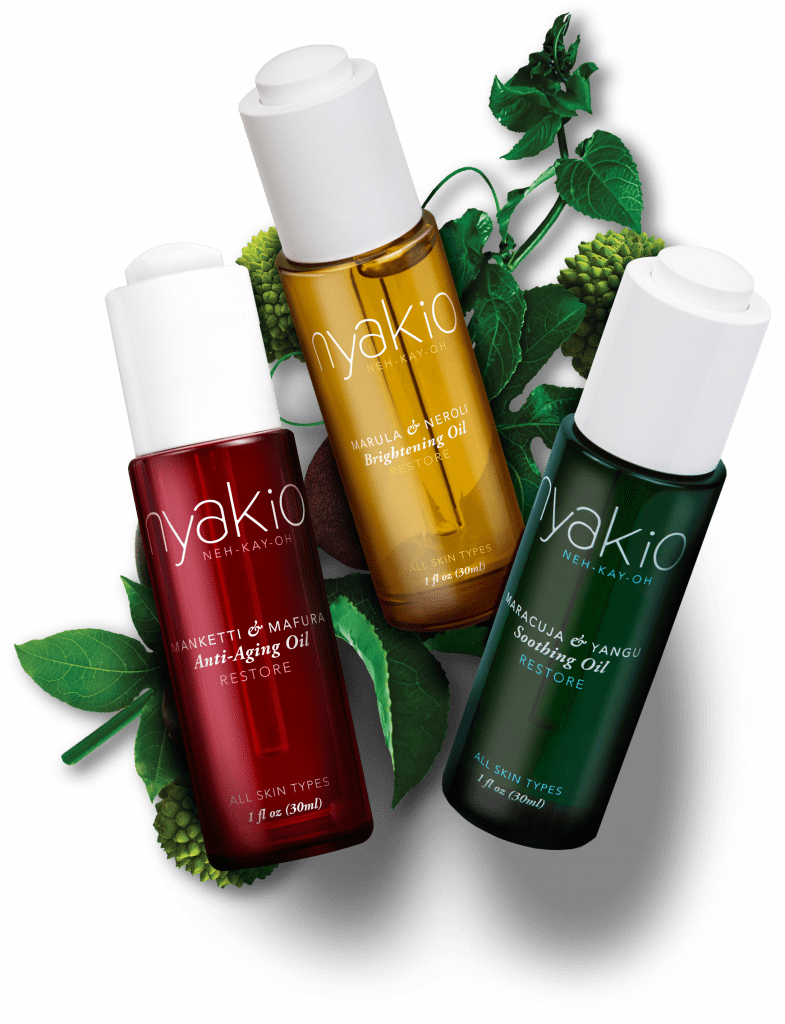 nyakio™ Skin Care Collection
This new skincare collection is based on Nyakio's family recipes and beauty traditions for 13 countries across the globe. The line of 16 different products contain ingredients including Manketti, Neroli, Maracuja and Yangu oils, Red Ginseng and Quinoa from such countries as Kenya, China, Brazil, Spain, Egypt, India, Morocco and Peru.
All the products are priced at $22-$49 and are only available at Ulta stores and online.
The Five Regimen Collection
The line features a five-regimen collection:
1. Cleanse
2. Exfoliate
3. Restore
4. Moisturize
5. Treat
All of these products work together to hydrate, revitalize, smooth and provide anti-aging benefits for all skin types.

Cleanse
• Sweet Almond Cleansing Oil Balm (Spain)
Exfoliate
• Kenyan Coffee Face Polish (Kenya)
• Chinese Rice Exfoliating Cleansing Powder (China)
• Kenyan Coffee Body Scrub (Kenya)
• Kenyan Coffee Lip Polish (Kenya)
Restore
• Manketti & Mafura Anti-Aging Oil (Zambia for Manketti Oil and Mozambique for Mafura Oil)
• Marula & Neroli Brightening Oil (South Africa for Marula Oil and Morocco for Neroli Oil)
• Maracuja & Yangu Soothing Oil (Brazil for Maracuja Oil and South Africa for Yangu Oil)
Moisturize
• Baobab Lip Balm (Mali)
• Tamanu Firming Face Balm (India)
• Baobab Youth Infused Daily Defense Crème (Mali)
• Red Ginseng Line Smoothing Eye and Lip Cream (China)
• Quinoa De-puffing & Firming Eye Cream (Peru)
Treat
• African Black Soap Purifying Mud Mask (Ghana)
• Chamomile Soothing Sleep Mask (Egypt)
Global Beauty Starter Kit
• Kit includes Sweet Almond Cleansing Oil Balm, Kenyan Coffee Face Polish, and Tamanu Firming Face Balm
Find out more about the nyakio™ line at Ulta.com.