The summer to fall transition can be tricky when it comes to getting dressed. If you're like me, you really want to start wearing those fall trends but it's still quite hot outside. One way to beat the heat and wear those fall finds is with a great pair of summer to fall transitional shoes.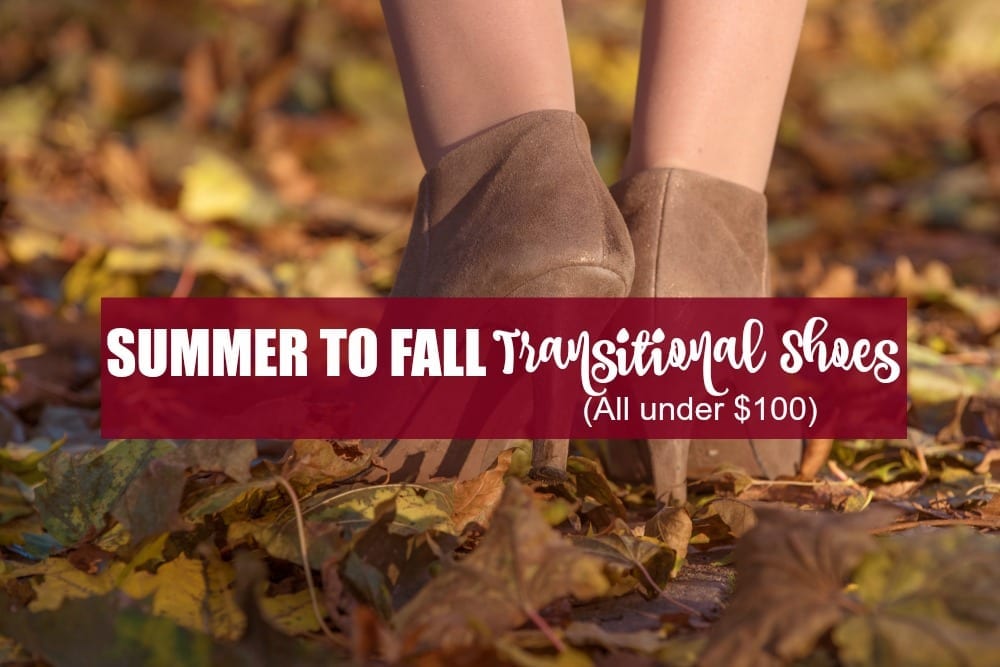 My nude peep toe booties are my go-to fall shoe when the weather is still warm. When you find just the right pair, they'll stay with you for quite some time. I've had mine for years and still love them.
I've rounded up nine that are all under $100.
9 Summer to Fall Transitional Shoes
Dolce by Mojo Moxy Women's Tabby Boot – Fringe, peep toe and nude…what's not to love about these? Wear them with denim or your favorite dress. And remember, don't put away those summer dresses just yet. Extend their season by wearing a cardigan or blazer over them.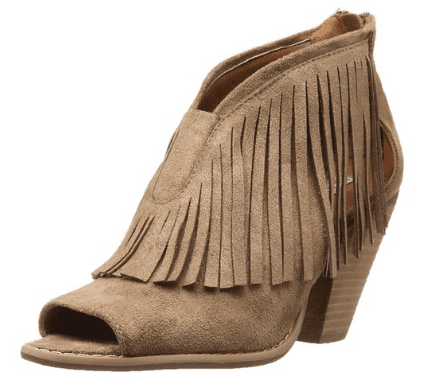 QUPID Women's Barnes-35a Boot – Here's a trendy boho shoe that'll easily take you into next season. It has a lot going for it, from a tie up with a comfort heel, and cute little tassel.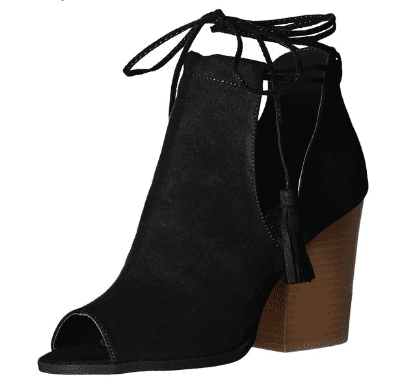 Soft Burn Platform Dress Sandal – These remind me of my caged wedges I love so much. I find myself wearing them most in the fall because they look so good with the deep fall colors. These sandals by Chinese Laundry feature a laser cut design with a peep toe and slingback style.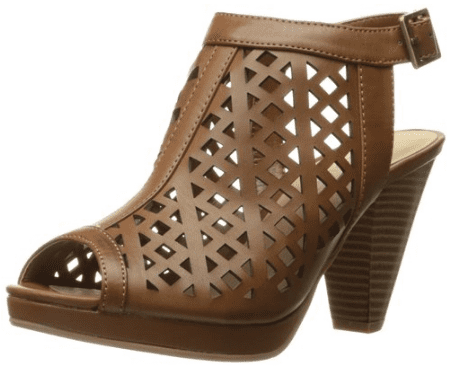 Haven Pointed Toe Flat – It took me awhile to embrace the pointed toe look, but I've fallen in love with it again. I also like having at least one pair of burgundy shoes in my wardrobe because it adds a nice element to an outfit. These peep toe flats by Sam Edelman feature a back zip and delicate front tie.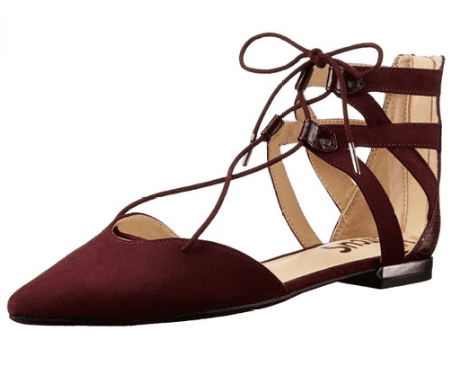 Felana Suede Wedge Sandal – From the suede material to the deep navy color, this will make one fantastic addition to your fall wardrobe. And to quote the famous song…"But don't you step on my blue suede shoes. You can do anything but stay off of my blue suede shoes." 🙂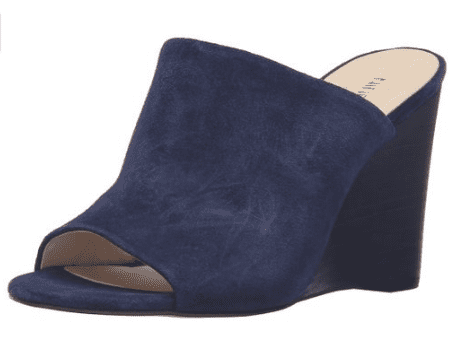 Caleya Dress Pump – I have a pair of nude pumps I added to my wardrobe last season and they have been a fun go-to dressy shoe for me. These Jessica Simpson heels will add a subtle statement to your fall wardrobe. Wear them with jeans, your favorite LBD or that navy power blazer.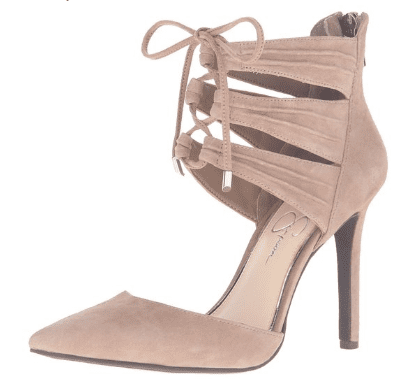 Sasha Graham Pu Ankle Bootie – Do you want a little edge to your fall wardrobe? Here's the shoe for you. Wear these with a pair of jeans, your favorite tee and an olive jacket for the perfect weekend fall look. Add a scarf if the weather is chilly.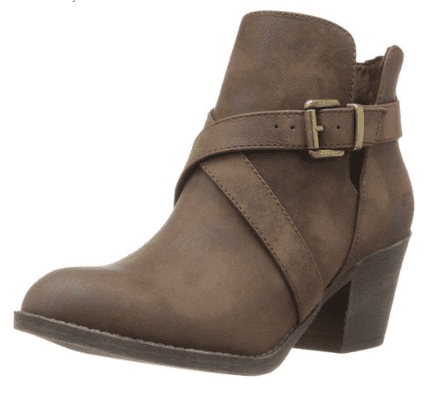 Barnes-38a Ankle Bootie – You can't go wrong with the classic black ankle bootie. Wear them with jeans, leggings or your favorite fall dress.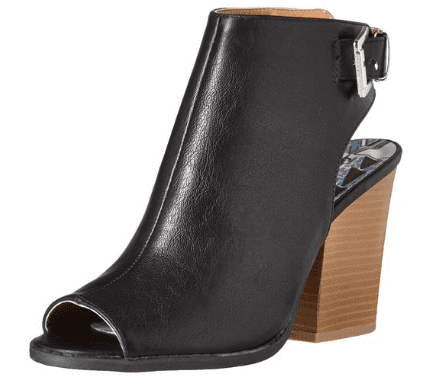 Follow along on Instagram, Pinterest and Facebook for more fall fashion ideas and trends.
Pin to save for later