Since I work from home, my everyday outfit in the fall consists of jeans, a cute top and when I leave the house – a cute pair of fall shoes like these. (When I'm home it's slippers all.day.long.) Since I live in Texas and our fall weather is usually mild, a coat is not needed. So I have a nice selection of cardigans ranging from light to bulky; you could say I live in cardigans all fall. I'm always on the hunt for different styles and colors.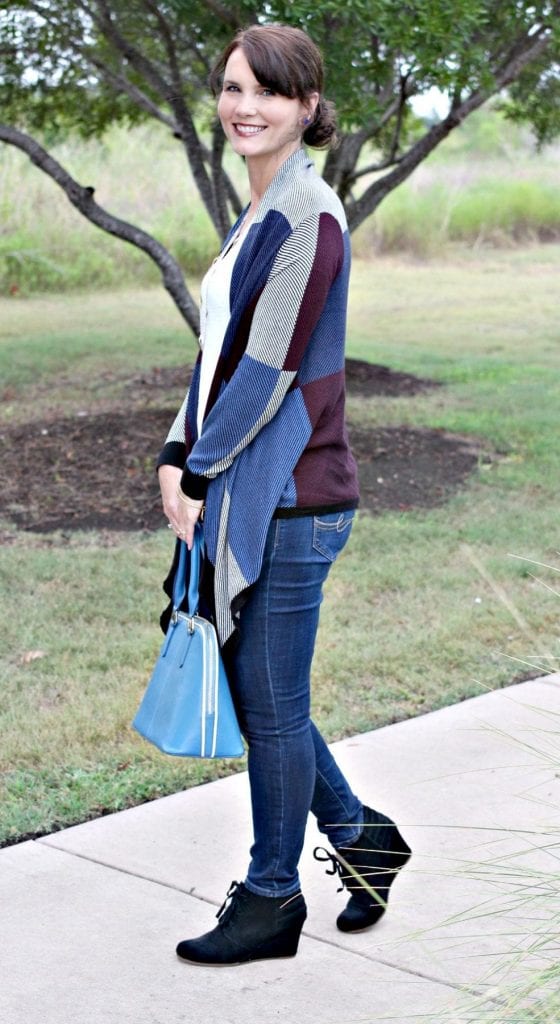 This Colorblock Open Cardigan from Foxcroft is my newest cardigan addition to my wardrobe. As I was browsing their site, I knew this cardigan was for me. From the fun colorblock pattern and draped open style, to the deep fall colors, it's like nothing I own.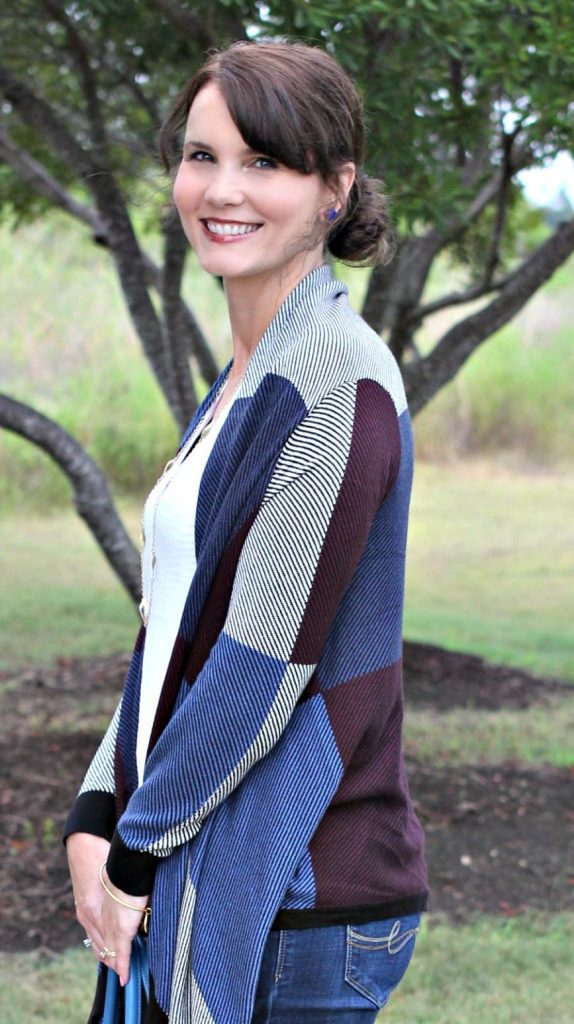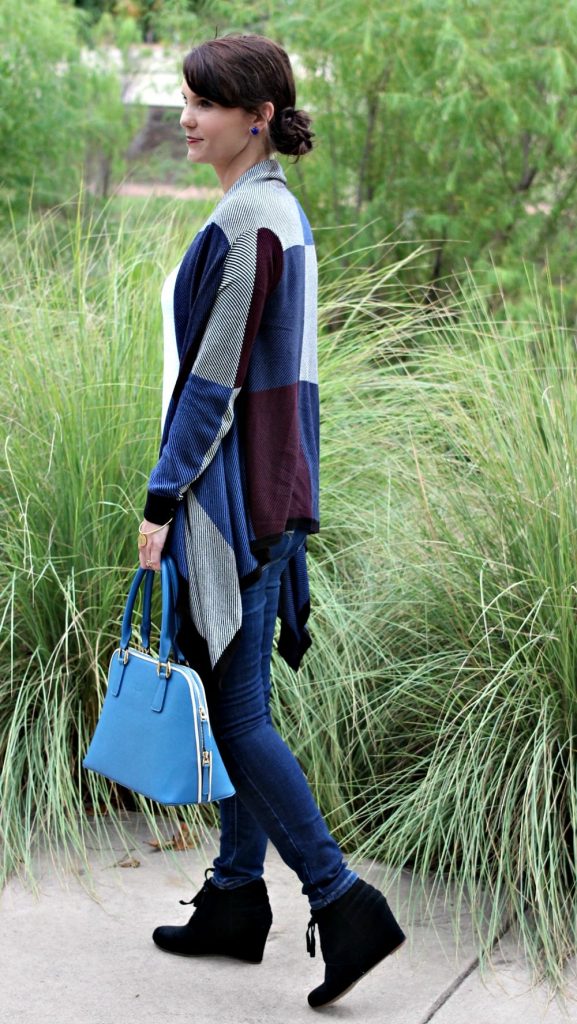 I like how lightweight it is, making it perfect for those days that have a slight chill in the air. It also takes a casual jeans and t-shirt outfit and kicks it up a notch, giving it a dressier look.
I wore it over my new cotton tank from 360Cashmere, which you may remember seeing my pink cashmere sweater I featured from them recently. I thought the blue earrings and handbag I styled with this Paisley Print Blouse paired perfectly with the cardigan as well. It seems I have a thing for blue this season…
I couldn't wait to break out these black wedges from last season. They are some of my favorite shoes to wear in the fall.
It's always a bit tricky for me to know when to cuff my jeans with ankle boots and when not to. As I was looking through these photos we took, I'm thinking maybe I should have cuffed my jeans. What do you think? My daughter says one of her fashion pet peeves is when women's jeans are bunched at the bottom. Maybe she won't see these pictures. 😉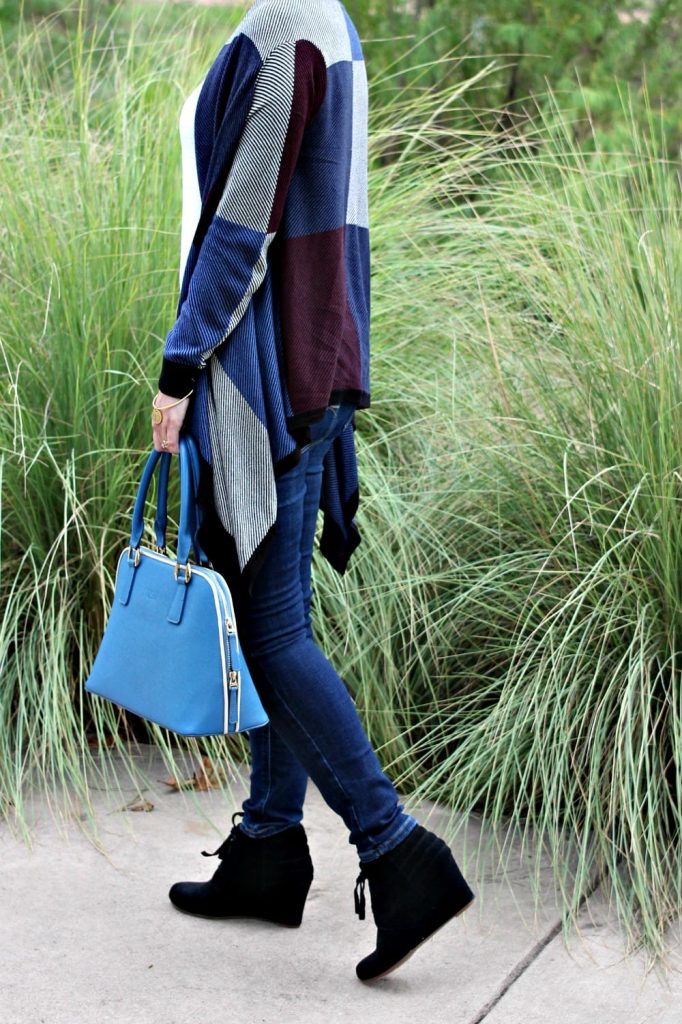 Outfit details: Colorblock Open Cardigan | Sleeveless Tee | Denim | Dolce Vita Page Booties (reg. $110 now $34.99) | Handbag (similar)
Disclosure: This post contains affiliate links. Please read our disclosure policy here. Mom Fabulous also received samples in order to facilitate this post. All opinions are my own.