Pinterest. I have a love/love relationship with it, don't you? (There is no hate involved here people. Just pure love.) I find so many things every week on here that it can be a little hard to keep up. I thought it would be fun every Friday to share my favorite Pinterest Finds for the week. Some things I have tried, some I haven't, some I want to and some…well, I'm just dreaming.
Enjoy the first edition of My Pinterest Finds….Today it's all about FOOD.
My Pinterest Finds – Edition #1
I Tried It, I Like It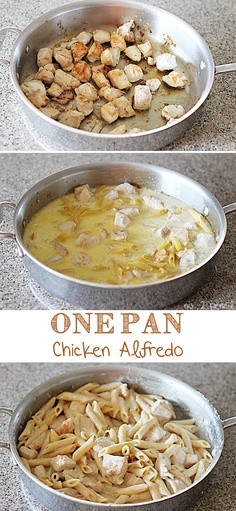 One Pan Chicken Alfredo – I can't say enough about this recipe.It's easy and absolutely delicious. I made it last night and a couple of weeks ago. It turned out perfect and was a dish my entire family loves.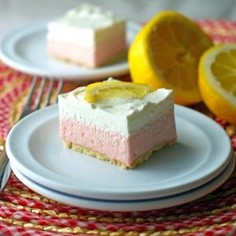 Pink Lemonade Freezer Bars – With our 100 degree temps here in Austin, Texas – a cool dessert like this one was much needed. It's delicious and very easy to make.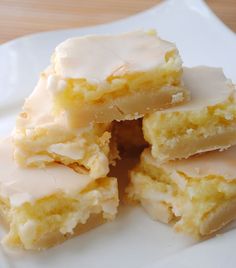 Sunburst Lemon Bars – I received a big box of lemons, which I'll talk about next week. So between homemade beauty treatments to desserts, it's been all about lemons around here. These lemon bars have an amazing glaze that goes on top. My family said they reminded them of glazed donuts and the inside was like a chess pie. YUMMY.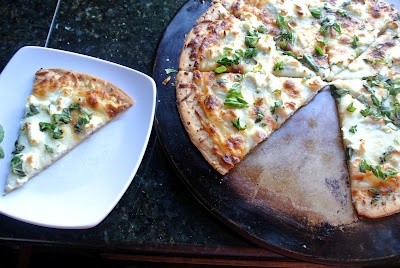 Gluten Free/No Sauce Pizza – I used a gluten free crust and no tomato sauce. I have two kids who hate tomato sauce, so I needed a recipe that was simple. I did adapt this one a little. Instead of the cream cheese as the 'sauce', I made a simple olive oil, garlic and black pepper sauce.
I Want to Try It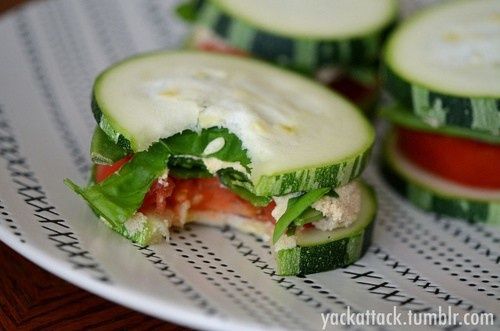 Cucumber Sandwiches – My husband and I don't eat bread. (Okay, I try really, really hard not to eat bread) So I'm always on the lookout for bread free lunch and dinner ideas. These cucumber sandwiches would be perfect for a light lunch.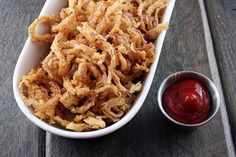 Onion Straws – I'm making burgers for tonight's dinner and we're going to top them off with these onion straws. For my husband and I, instead of a bun we use lettuce. Between the crisp of the lettuce and the crunch of these onion straws – we just might have a winner. I'll let you know next week. 😉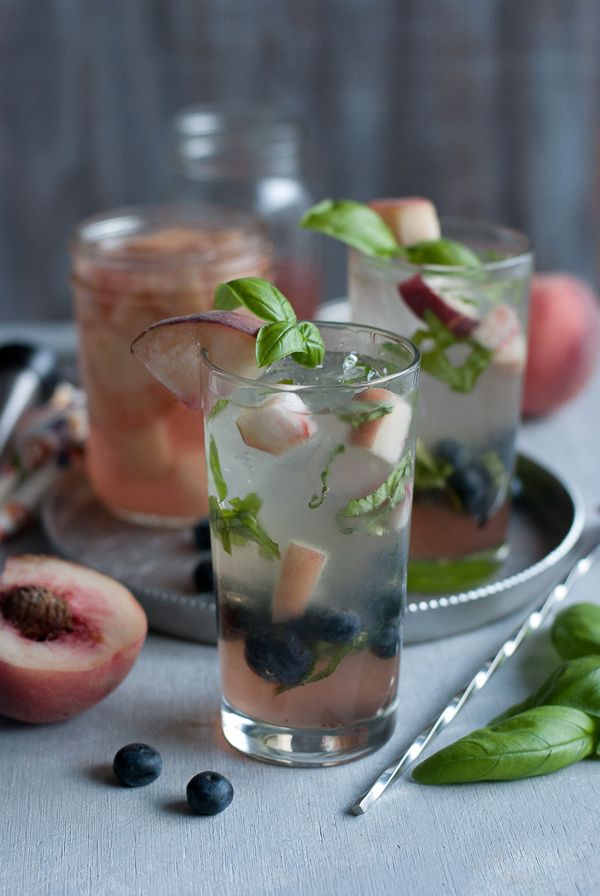 White Peach, Basil and Blueberry Mojito – I love me a good 'ol Mojito, but I'm a little tired of the same 'ol, same 'ol. (Did I just use 'ol three times?) Anyway, I am very excited to try this recipe.
—
Have you tried any Pinterest Recipes or done any Pinterest DIY projects? I would love to know what they are and how they turned out. Please share in the comments below or shoot me an email at julie@momfabulous.com!