I'm kicking off the week with the very first post in our new Theme Days. It's Movie Fashion Monday! Every Monday I'll bring fashion from current films, past films and all around some of my favorite movies ever.
In honor of Valentine's Day, I thought a good 'ol romance movie would be perfect. I'm also in a "Nicholas Sparks" kind of movie mood because I'm headed to see a screening of his newest novel turned movie "Safe Haven" tonight. I'll let you know all about it next week!
Movie Fashion Monday: The Notebook
I chose The Notebook because I absolutely love Rachel McAdam's wardrobe. The film is set mostly in the 1940s. Since Rachel's character, Allie Hamilton, comes from a wealthy family, she dresses as such. Here are a few of my favorite outfits and ones you could copy for your Valentine's Day date night.
If there's one thing for sure, Allie loved red.
The Red Dress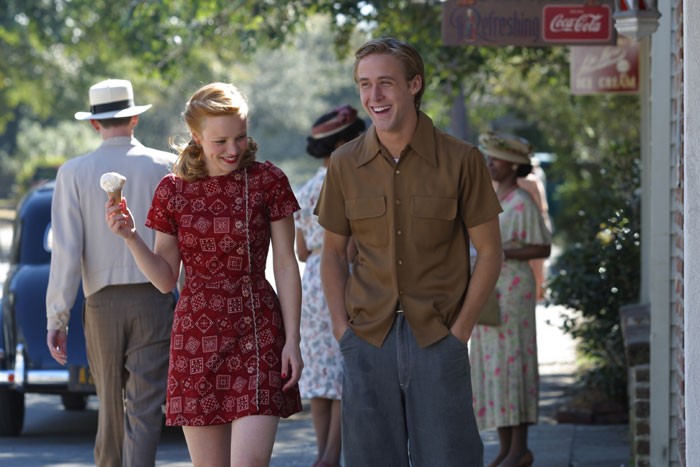 I love this cute red dress Allie is wearing while she and Noah are strolling around town. This is the scene where she pushes the ice cream in his face. So cute.
The Red Cardigan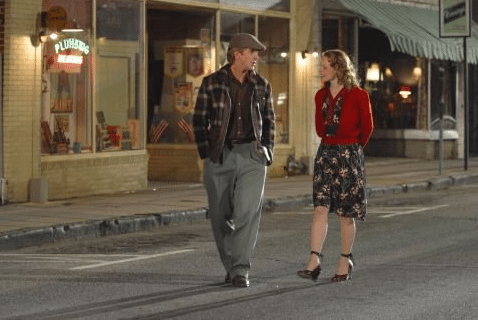 I love how this film is set in the 1940s, but this look could definitely work today. If there is one way to add a pop of color to your dress or a pair of jeans, it's with a red cardigan. Allie pairs it with a patterned dress and she looks stunning.
The Red Bathing Suit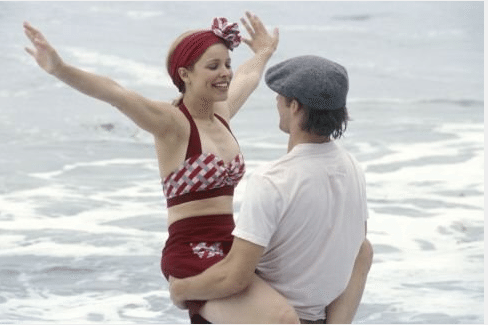 Ahhhh, the classic 1940s swimsuit. I wouldn't try to pull off this look at our neighborhood pool, but a red patterned top like hers would be perfect for the summer. Or possibly some red lingerie for your Valentine!
—
Stay tuned for more Movie Fashion Monday!