This is a sponsored post written by me on behalf of Swissotel for Blog Meets Brand. All opinions are 100% mine.

Back in the 90s, my husband and I lived in Europe for about a year and a half. Slovakia to be exact. We were teaching English in the schools and at an English center in town. We were both only 18 and 19 when we lived there and now over 20 years later, that time in my life still has an impact on who I am today.
It helped shape my worldview. It helped shape my adventurous spirit. It even made a difference as far as how I raised my kids. I believe we chose to travel full-time and show our kids the world because of the impact living in another country had on both of us at such a young age. And I will forever be grateful for that.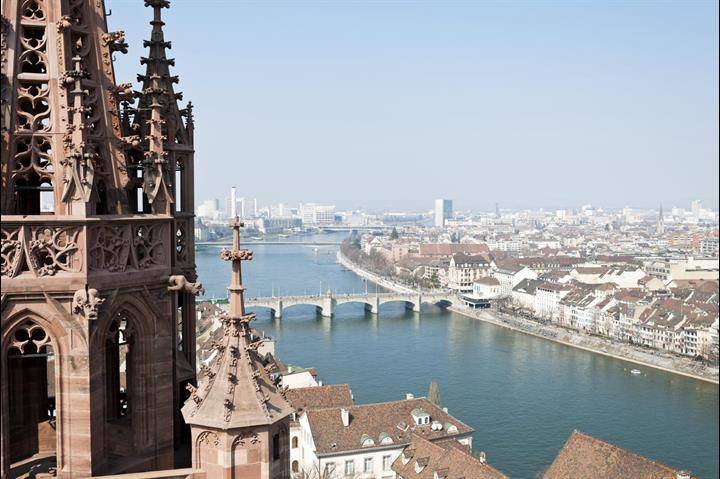 What It's Like Living in Europe
People ask me all the time what it was like living in Europe and I sometimes have a hard time putting it into words. It's one of those experiences that's hard to explain.
There is one word though that comes to mind when I think of my time there and that's hospitality.
People opened their homes to us on major Holidays, the weekends and even weeknights after they had a busy day at work. I was invited to come into the kitchen and learn how to cook their traditional recipes. I was invited to celebrations and was made to feel like part of the family.
There was one family who invited me into their home once a week for dinner for the purpose of helping their 5th-grade son practice his English. Come to find out, he spoke better English than I did and so we just spent that time all getting to know each other. I remember spending my last day with them before it was time for me to move back home and I couldn't stop crying. They became a part of my life there and it was very hard to say goodbye.
Traveling in Europe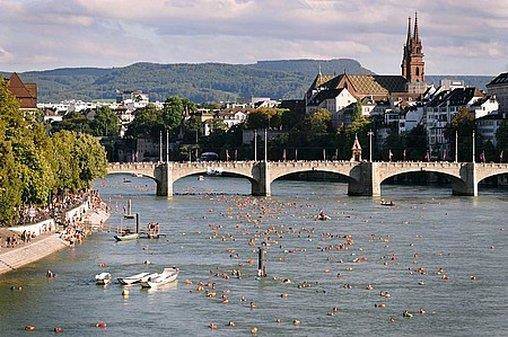 During my year and a half there, I had the chance to travel. I went to Germany, Poland, Hungary, Austria and the Czech Republic. Every country we visited, we were shown that same hospitality I was talking about. From the personal homes we stayed in, to the hotels we booked, hospitality and authenticity shined through.
Our goal is to make it back to Europe as a family and stay for awhile. There is so much I want to show my kids and so much I want to see. We never made it to Switzerland during our time there and it's been on my travel bucket list ever since.
Researching Places to Stay: Swissotel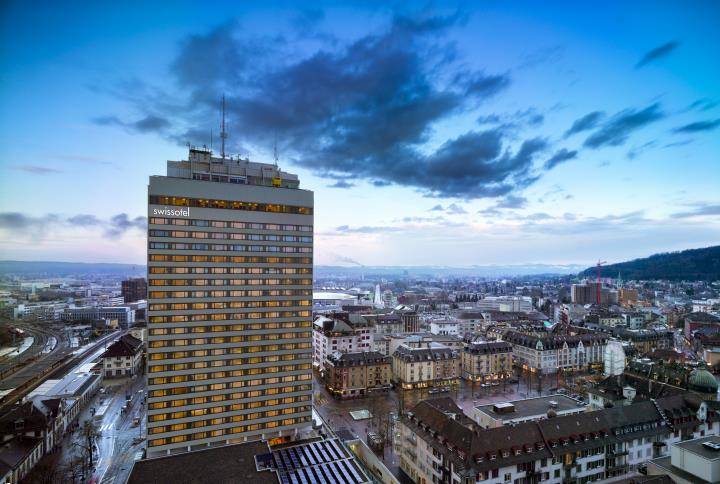 The exterior of a Swissotel
I've been doing quite a bit of research on places to stay and one hotel chain that stuck out to me is Swissotel. They have locations worldwide, but their hotels in Germany, Switzerland and the Netherlands caught my attention.
Swissotel got their start in Switzerland and every location has authentically Swiss roots and they share a love of showing the world their Swiss hospitality. From making the perfect bed for their hotel guests to their design philosophy, you can see they have a big appreciation for the little things.
Speaking of design, I was really intrigued by the history and the how they intertwined Swiss Circles into their hotels. You'll see these Swiss Circles on the walls and they're even available in the gift shop on water bottles, mugs and more.
What are the Swiss Circles?
"Our Swiss Circles fuse traditional Swiss cutout silhouettes from the late 17th century with other circular designs such as Indian mandalas and Himalayan wheels of life. The result is a creation that's as internationally inspired as we are. Together, our nine Swiss Circles tell the story of Switzerland's diversity, fine craft traditions, and our own hotel attributes in a contemporary, yet timeless and surprising way."
Here's a picture featuring the circles in the Swissotel Zurich lobby.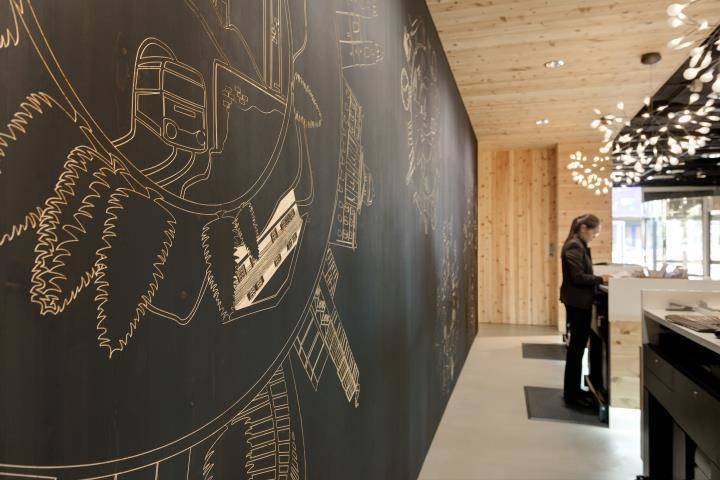 Have you been to Europe? Or maybe it's on your travel bucket list? Either way, a trip back or a first-time visit is well worth it. I think you'll fall in love with the people, the hospitality, and the overall culture – just like I did. I can't wait to share this place with my kids.
Book smart and stay smarter with Swissotel's packages and promotions listed here.