This is a sponsored conversation written by me on behalf of Olay. The opinions and text are all mine.
When it comes to a moisturizer that I put on my face, I am really picky, and I've tried just about every brand available at our local grocery store. Some have been too heavy. Some have been too overpowering when it comes to smell. Some have soaked right in and seemed to do nothing.
Let me introduce you to a moisturizer that is just right and delivers exactly what my skin needs. It's my latest skincare obsession: Olay Whip.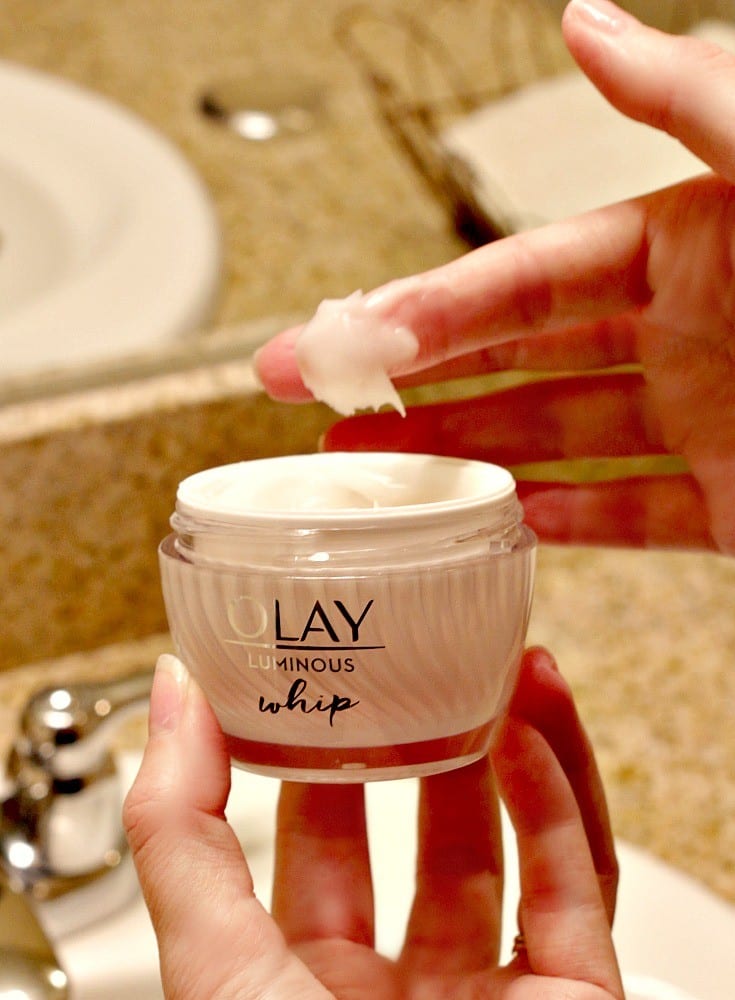 Olay Luminous Whip Review
Olay Whip is definitely not your average lightweight moisturizer. When I saw the commercials for this new product, I was intrigued, but in all honesty, I thought Whips wouldn't give my skin what it needed.
I was wrong.
Olay Whip has become my pre-makeup best friend, as well as the perfect addition to my morning routine. Needless to say, I'm a fan.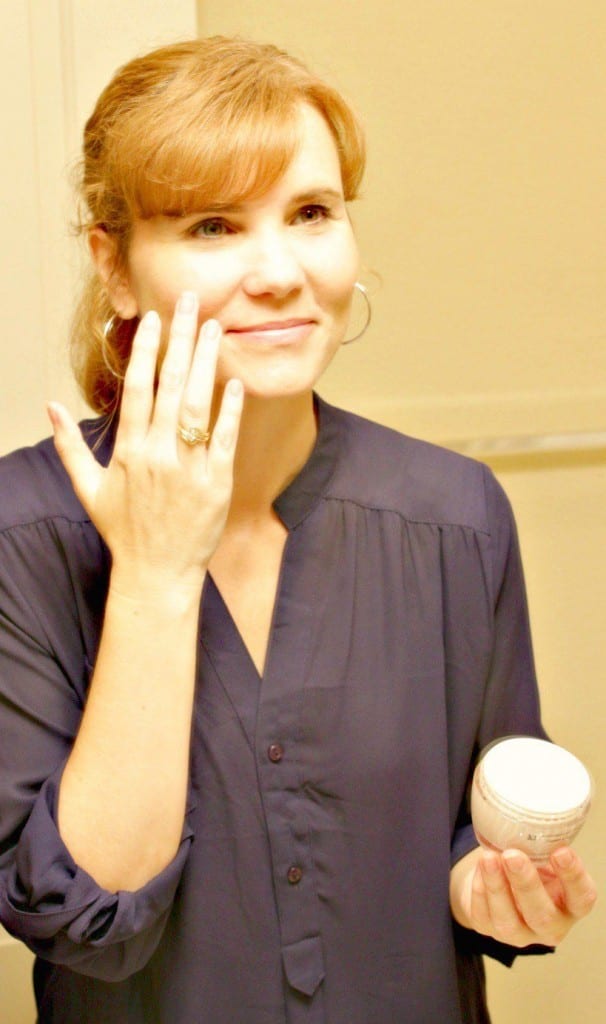 Bye Bye Primer
My daughter introduced me to makeup primer several years ago. I didn't think I really needed one, but when I finally used it and noticed how much different my foundation went on and how it made it look smoother, I was hooked. I've been using one ever since.
As frustrated as I was with introducing yet another step into my morning routine, I decided the extra effort was worth it.
But, what if your moisturizer also served as a primer for your makeup? You know where I'm going with this…
Olay Whip instantly absorbs into the skin, which means you don't have to wait for it to dry. It serves up the perfect foundation to apply your foundation. I've said bye-bye to my makeup primer and hello to just a little more time in the mornings. Every second counts, right?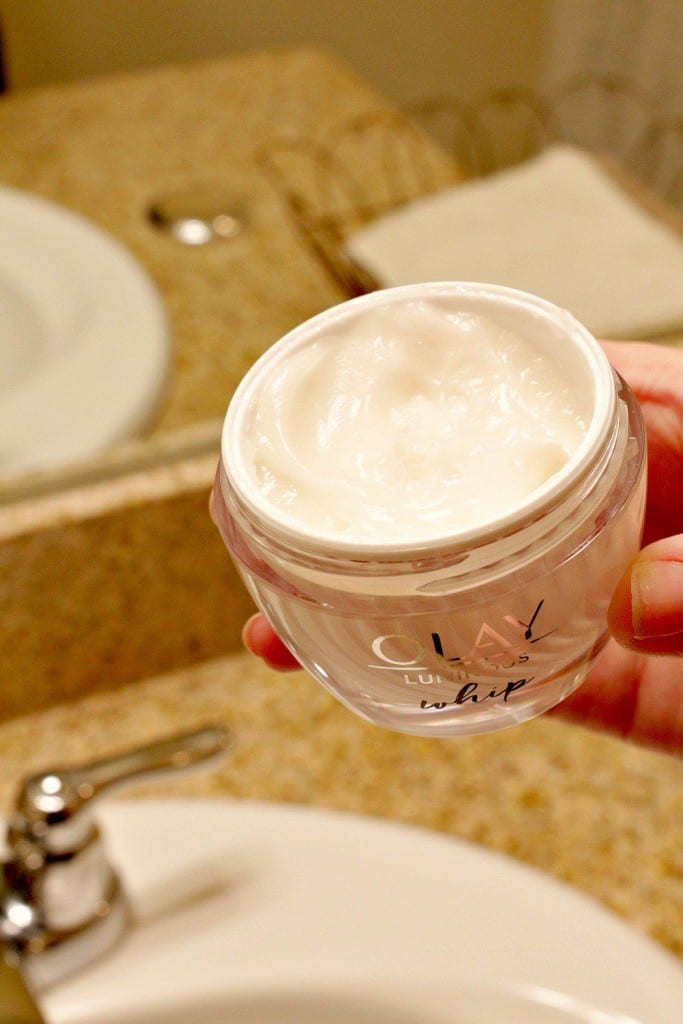 Lasting Radiance without the Shine
There are three different Olay Whip formulas. I've been using Olay Luminous Whip which is formulated with PearlOptics ™ science for lasting radiance. It also evens out your skin tone and minimizes pores, which is two problems I've been having with my skin.
I've been blown away by how soft my skin is, even after makeup application. I may have asked my husband to feel my face once or twice (or more) because I could not get over how soft it was!
The other two Olay Whip formulas are Olay Regenerist Whip and Olay Total Effects Whip. The Regenerist formula provides powerful wrinkle fighting results, while Total Effects gives you the ultimate nourishment without the heaviness, as well as providing seven skin benefits in one.
You can pick up either one of the three Olay Whips at HEB here, my favorite local grocery store.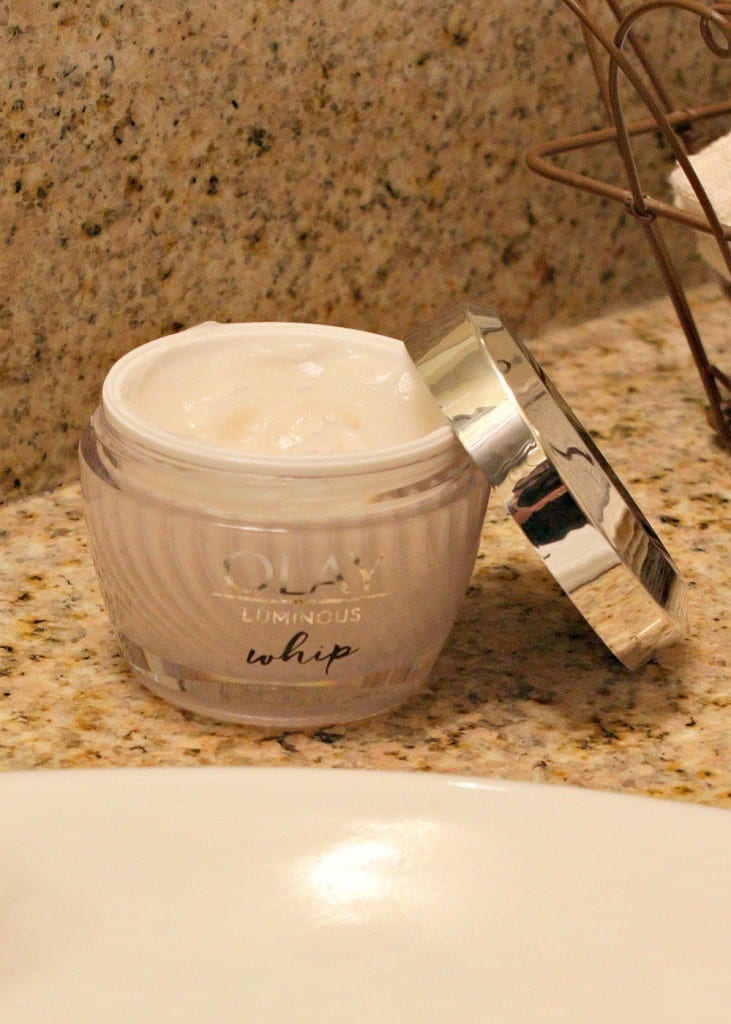 Have you tried this moisturizer before? If not, like I said, it does not disappoint!
This is a sponsored conversation written by me on behalf of Olay. The opinions and text are all mine.