I've been growing my hair out for a while now and it's currently in the super-fast growing stage and I love it. I've been wearing it up in a messy bun, a ponytail, half-up half-down, big curls and soft waves. To say I'm having fun experimenting with having longer hair again is an understatement. I'm not sure how long I'll keep growing it out, but until I decide to chop it, I'm going to just enjoy it.
This is my throwback to the 80s when I wore curls in my hair as big as possible. I slept in pink foam rollers, used those funky twisty band curlers, hot rollers and a curling iron. (Not all at once.) I would spend forever putting as many curls in as I could get and then fluffing my hair out and spraying it with aerosol hairspray. The bigger it was, the better.
Curl.Fluff.Tease.Spray.
That was my motto.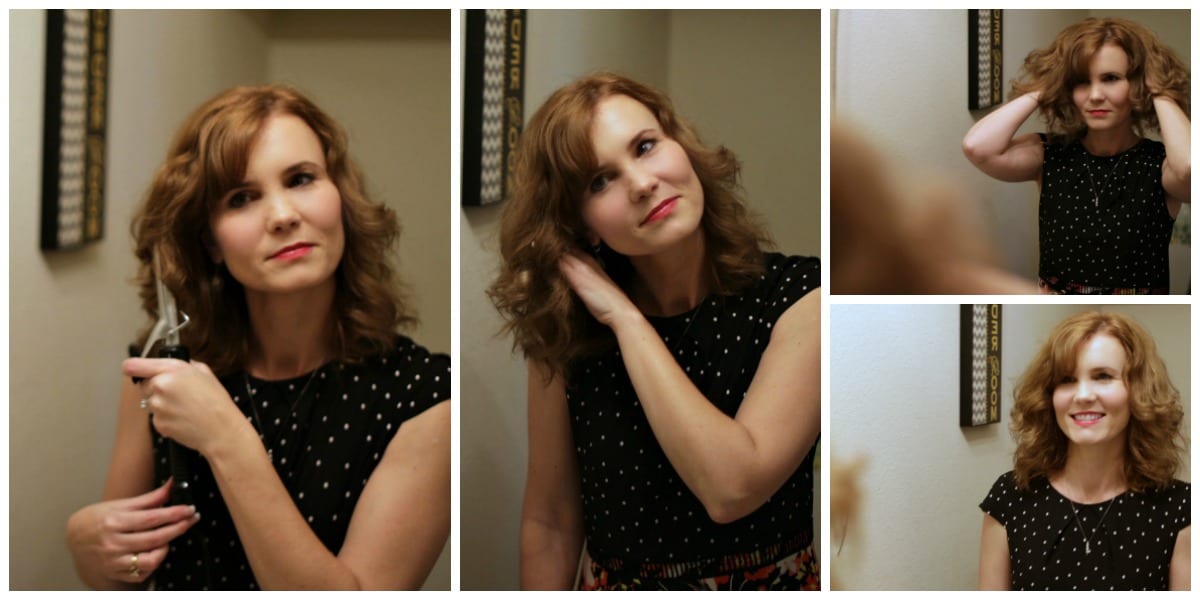 I decided to see if I could still get big curls and the answer is yes, yes I can. Let's bring back big 80s hair! (Or not.) This is actually about half as big as I used to wear it.
I'm happy to report that curls are in once again, just on a smaller scale. 😉
One of the biggest problems with long hair and, well, hair in general are clogged drains. (And our clogged drains always get blamed on me of course.) I do have a lot of hair and I lose a lot of hair!
And did you know that hair is the biggest culprit to clogged drains? It's true. One thing that saves us from  major drain issues is Liquid Plumr. They've been helping to unclog drains for over 35 years!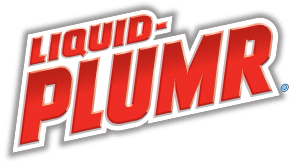 When we owned our first house, we quickly realized that when we had a household maintenance problem, it was now our responsibility to take care of it. Talk about a shock! After years of living in apartments and rental homes, the big job of owning our own home set in and the biggest question we always had if a problem arose was "do we call someone for help or tackle this issue on our own?"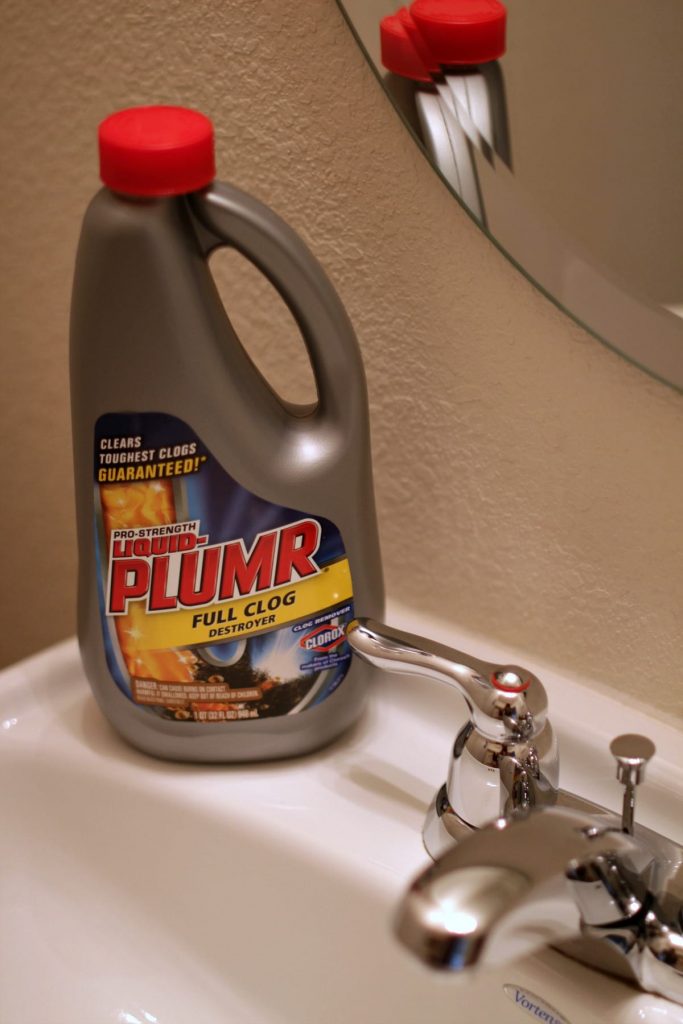 Thankfully when it comes to fixing household clogs, this is something you can take care of yourself. Especially with Liquid Plumr's line of eight different products designed to help your drain issues. Liquid Plumr's Full Clog Destroyer is a thick gel formulated to cut through standing water and dissolve those tough clogs. With regular monthly use, you can keep those drains flowing and smelling fresh. That's the product we use the most.
So, you know what that means right? You can have big hair baby! (And not care.) #longhairdontcare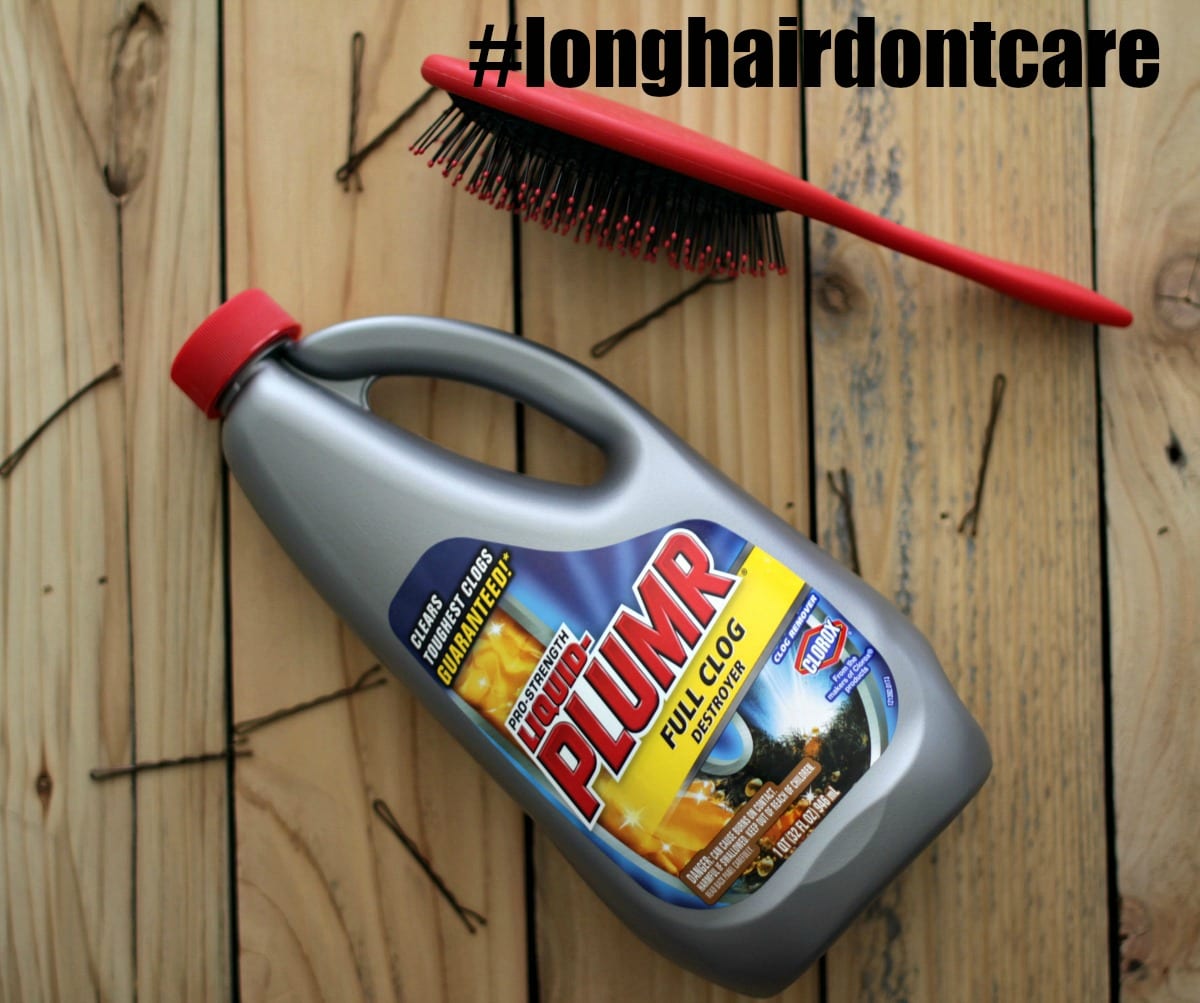 So tell me, what's your favorite throwback hairstyle? Beehive, Mohawk, Crimping? I crimped, did you? What a crazy look! Here's a super fun video from The Girls With Glasses gals (love them) where you can take a trip with them through the decades of big hair.
This is a sponsored conversation written by me on behalf of Liquid-Plumr. The opinions and text are all mine.