This shop has been compensated by Collective Bias, Inc. and its advertiser. All opinions are mine alone. #TaiPeiGoodFortune #CollectiveBias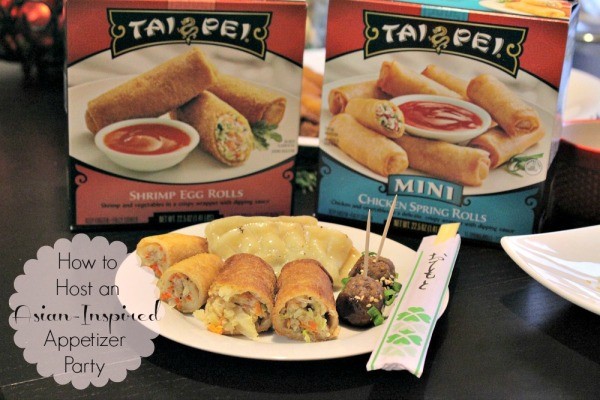 I love throwing parties and always have, but I used to get incredibly stressed out about it because I thought everything had to be perfect. The food needed to be made from scratch and the house so spotless you could literally eat off the floor. But what I've found out is that if the hostess is a ball of mess, the party will not be enjoyable for anyone. If you find yourself in the same situation, let me show you how to host an Asian inspired appetizer party that is stress-free.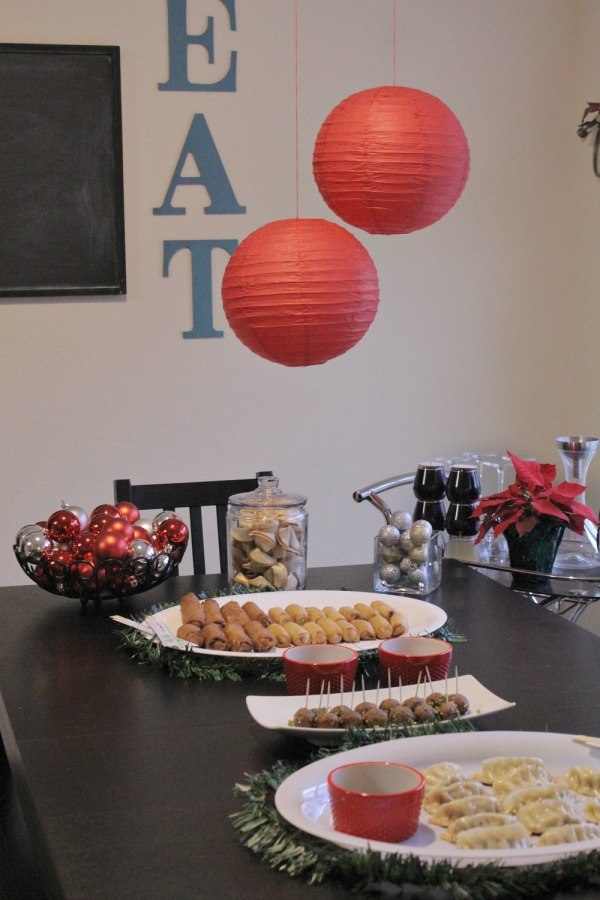 Over the years I have found that my favorite kind of party to throw and my guests' favorite kind of party to attend, is one where appetizers are served. It's more relaxing, guests can graze over the yummy food as they please and the evening goes fantastic. I have long let go of having to serve everything made from scratch and have embraced the freezer section like it's my best friend. Here's how I threw together this Asian- Inspired appetizer party using restaurant-inspired food, all from the freezer section of Walmart.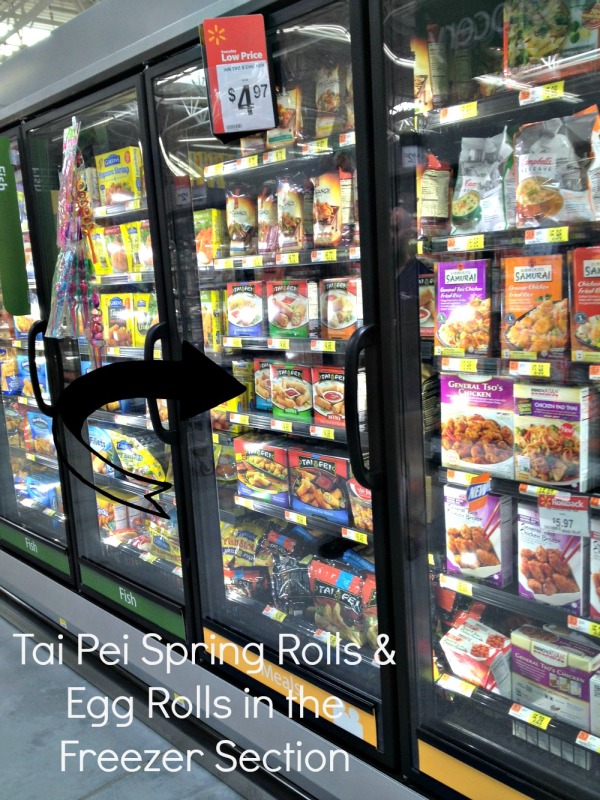 Planning My Menu
I knew I wanted to serve 4 main appetizers and something sweet. Spring rolls and egg rolls are very filling, easy to eat and look really nice displayed on a party table. I'm not one to pass these up when offered at my favorite Asian restaurant, so I've tasted quite a few egg rolls and spring rolls in my day. I chose Tai Pei Mini Chicken Spring Rolls and Tai Pei Shrimp Egg Rolls. After 15 minutes in the oven, you have a hearty appetizer with fresh cut veggies and delicious crispy wrappers. Not to mention they come with their own dipping sauce, making my prep even easier.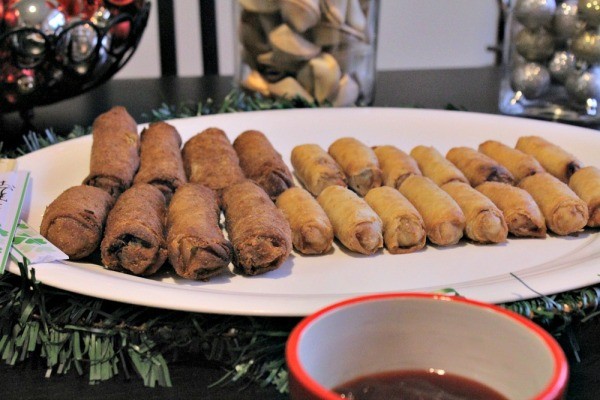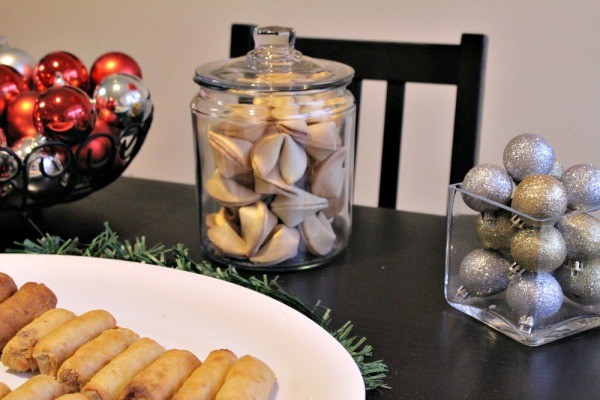 What I Served
Here's what I served at my appetizer party:
Mini Chicken Spring Rolls w/ dipping sauce
Shrimp Egg Rolls w/ dipping sauce
Pot Stickers w/dipping sauce
Meatballs
Fortune Cookies
I added an Asian kick to the meatballs by dipping them in an already prepared sauce available at Walmart. I then sprinkled the meatballs with sesame seeds and thinly sliced green onions. Delicious!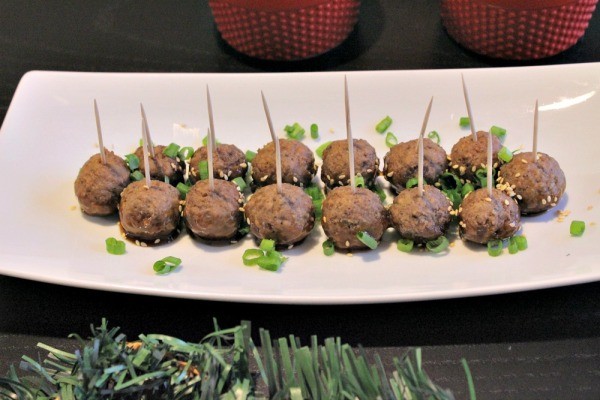 The fortune cookies came from a local Asian restaurant and were incredibly affordable. I paid around $4 for 40 cookies. I thought it would be fun for the guests to munch on fortune cookies and of course, for all of us to share our fortunes with each other. Mine was "Children will play an important role in your life." Meaning they'll take care of me when I'm old right? Right.
The Decor
I did not have a big budget for decor and I wanted something incredibly simple. Here's how I decorated for my Asian-Inspired Appetizer Party:
I purchased two red lanterns and hung them from the ceiling
I purchased a package of chopsticks for decoration and for the guests to use, if they desired to
I used garland I already had to add some color and since this is around the Holidays, it added a festive touch
I took the fortune cookies out of their wrappers and put them all in a glass jar
I added two containers filled with ornaments for festiveness
I rolled my bar cart closer to the table and added a poinsettia and a red ribbon around my penguin shaker's neck
I put the dipping sauces in bright red ramekins, which helped add some beautiful color
I wrote the menu on our chalkboard (which I can't seem to get clean….any tips?!)
On a side note: I ordered Chinese takeout boxes and they didn't make it in time. Sad.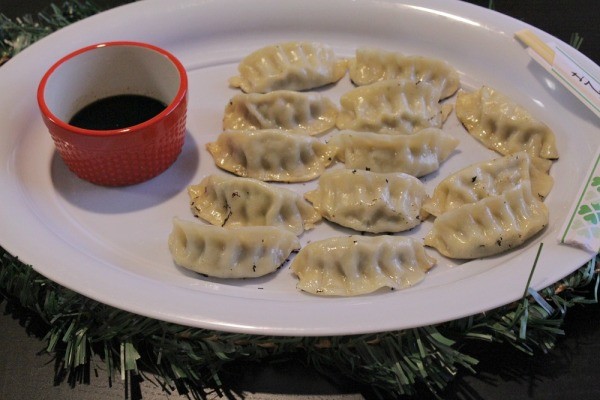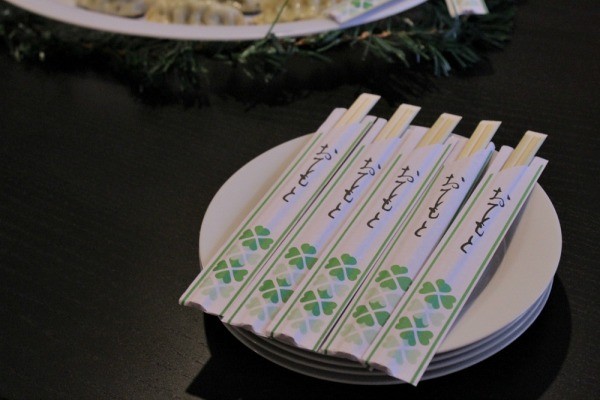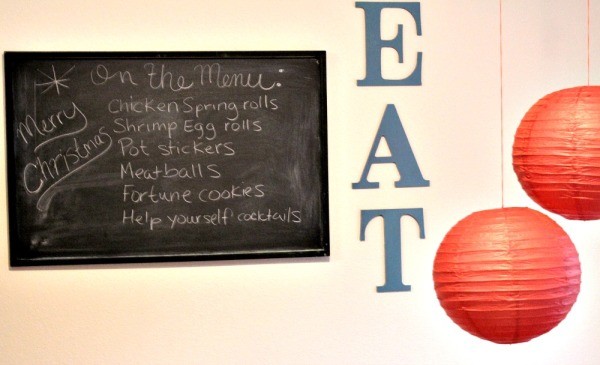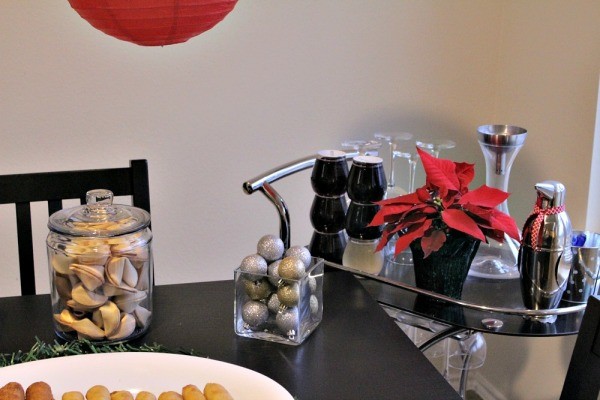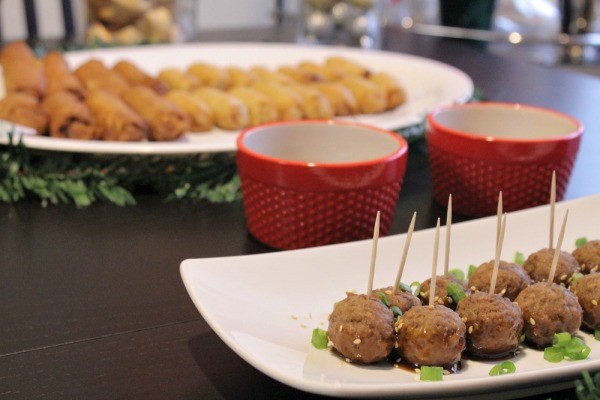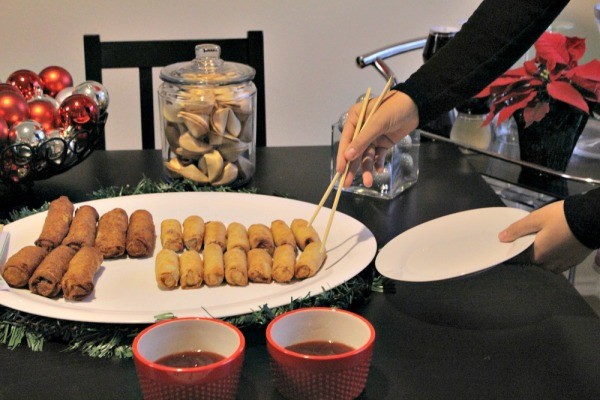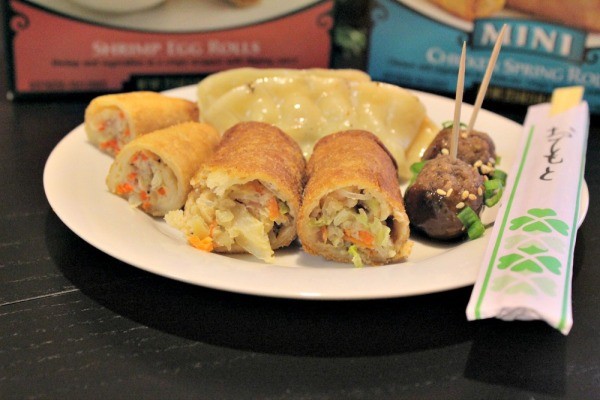 I hope these ideas and tips inspired you to throw your own appetizer party. Do you have any party throwing secrets? I would love for you to share them with me!
Do you like what you see? Follow Tai Pei on Twitter, Facebook and Pinterest for more.