We're coming up on a season that's filled with pretty dresses, creative 'proposals', flowers, jewelry, makeup and pictures…lots and lots of pictures. I'm talking about prom season! Do you have a teen who's going to prom this year? Our two teens are and I absolutely love helping them getting ready for it.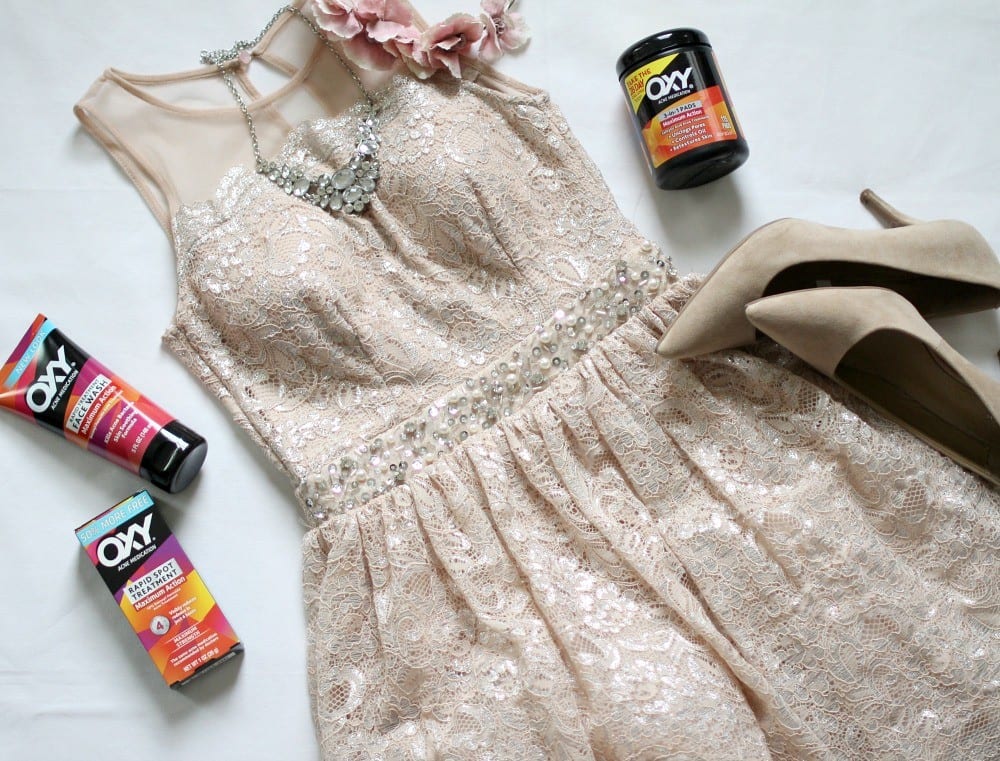 Our prom prep has already started. Sure, my daughter is shopping for dresses and my son is probably trying to figure out how to ask that special someone, but beyond that, they're taking the right steps to get clearer skin.
If your kids suffer from acne or you suffered from it as a teen, then you know all too well how hard it is. It's hard to live with it day after day and it's hard to figure out the right steps to combat those pesky pimples and blackheads.
Without going into too much detail, let me just say we have tried a lot of different products – from over the counter to prescription. They all promised to get results and fast, which is exactly what you want as a teen dealing with acne, right? And as a parent who spends money on the acne fighting products and has to watch your teens go through something so hard, we also want results.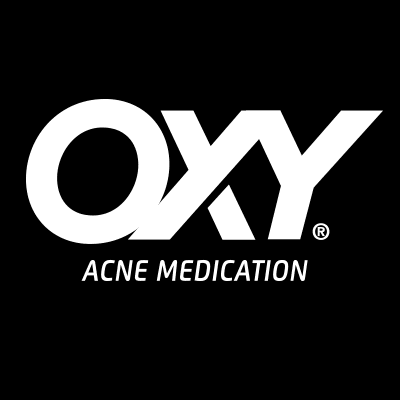 So to help with prepping for prom and getting their skin clearer, we went to a brand that's been a trusted skin care brand for over 40 years. I'm talking about OXY.
The OXY 28 Day Challenge
What's up with this 28 day thing you ask? Because as OXY says on their 28 Day Challenge website, treating acne is not just about the pimples you see. You need to also get rid of everything that's hiding beneath the surface of their skin. And according to dermatologists, because of our skin's renewal process, it can take up to 28 days for an at-home acne treatment to be effective.
And once they get their skin clear, they need to continue to treat it to keep it that way.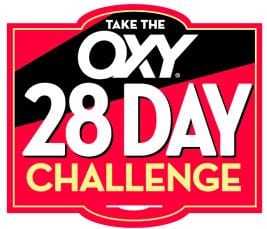 28 days — It's something measurable for them, which we all need when we're having to do something consistently morning and night.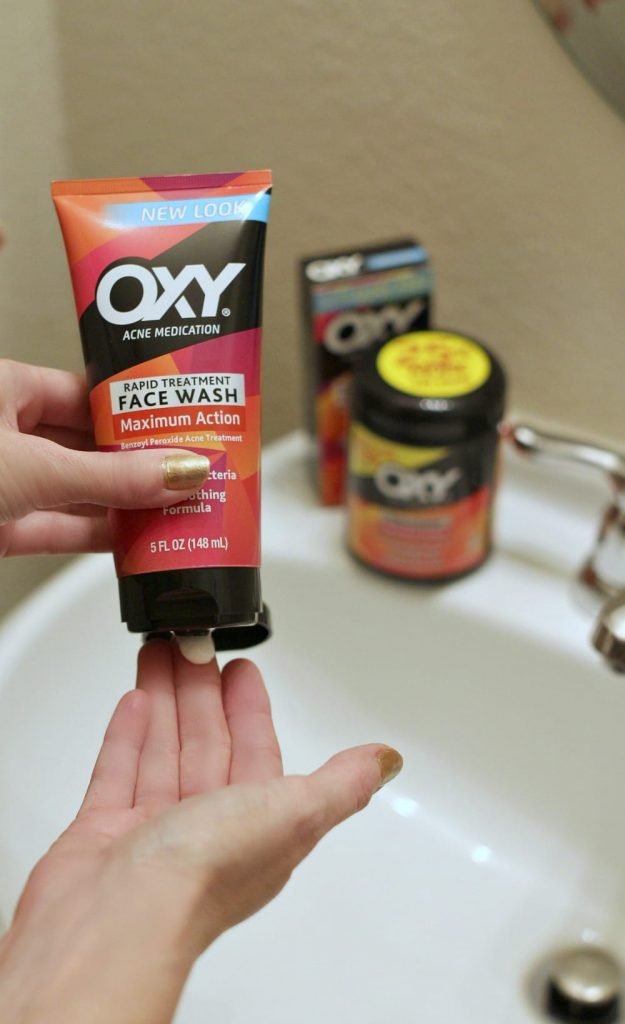 I asked both of my teens if they would be willing to take the challenge and they were all for it. Not only does OXY understand acne and fighting it the right way, but they understand teens and what makes them tick and stay motivated.
How do you keep a teen motivated to try something? Technology my friends. Technology.
OXY created the 28 Day Challenge App, which helped my kids get started off on the right foot to clearer skin. Here's how it works. ( I took some handy dandy screenshots as one of my kiddos was going through the process.)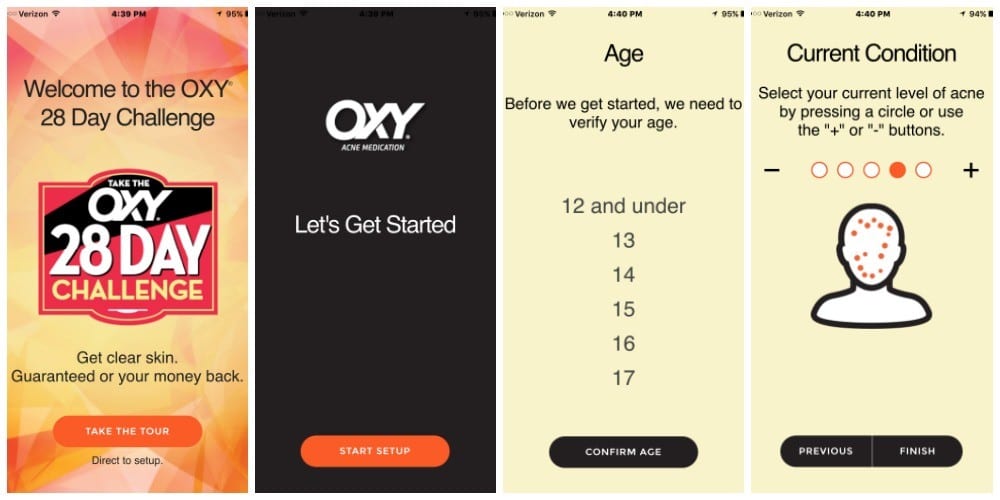 Download the app, which is available in the Apple App Store or Google Play. It starts off with a tour, educating them about acne and the app. It asks their age and current acne condition.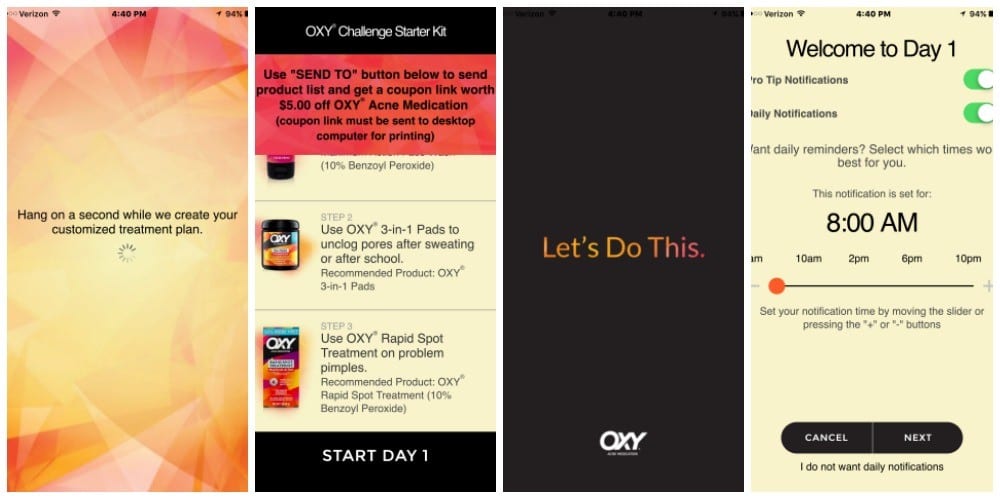 After that, it works on creating a customized treatment plan. Both of my kids' treatment plans including three products: The Rapid Treatment Face Wash, 3-in-1 Pads, and Rapid Spot Treatment. It gave them a list of products they needed to pick up and even a handy dandy $5 coupon to print off, which we did. I love saving money!
After that it encourages them with a "Let's Do This" and a welcome to Day 1 for when they've purchased their products. They can turn on notifications to remind them to use the products, use the calendar to track their days and even take a before photo so they can compare it with the after photo. This photo is for them only and stays on their phone.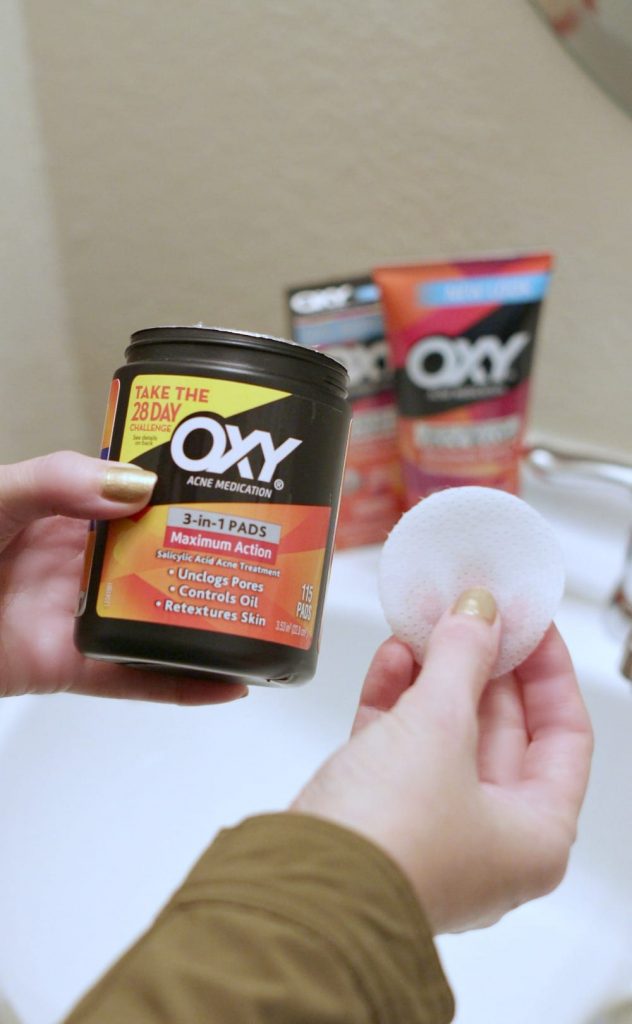 They use the recommended OXY products for 28 days and if they aren't 100% satisfied with the results, OXY® will give you a complete refund – no questions asked.
My kids have been using the products for two weeks and have both noticed a very positive change in their skin. They have fewer pimples, decreased redness and overall healthier skin. A couple of days ago one of them came into the kitchen while I was cooking and as I looked up, I could not believe how much better their skin looked. It is making a difference and I am so excited for them both!
Are you ready to help your kids get clearer skin for prom? Or just because you want to help them fight something that messes with a person's confidence on such an extreme level?
Let's do this for them:
Have them download the app
Purchase the products they need
Encourage them to track their progress
Watch them get clearer skin in 28 days or get your money back
I would love it if you came back here and shared with me their results! I look forward to it. 🙂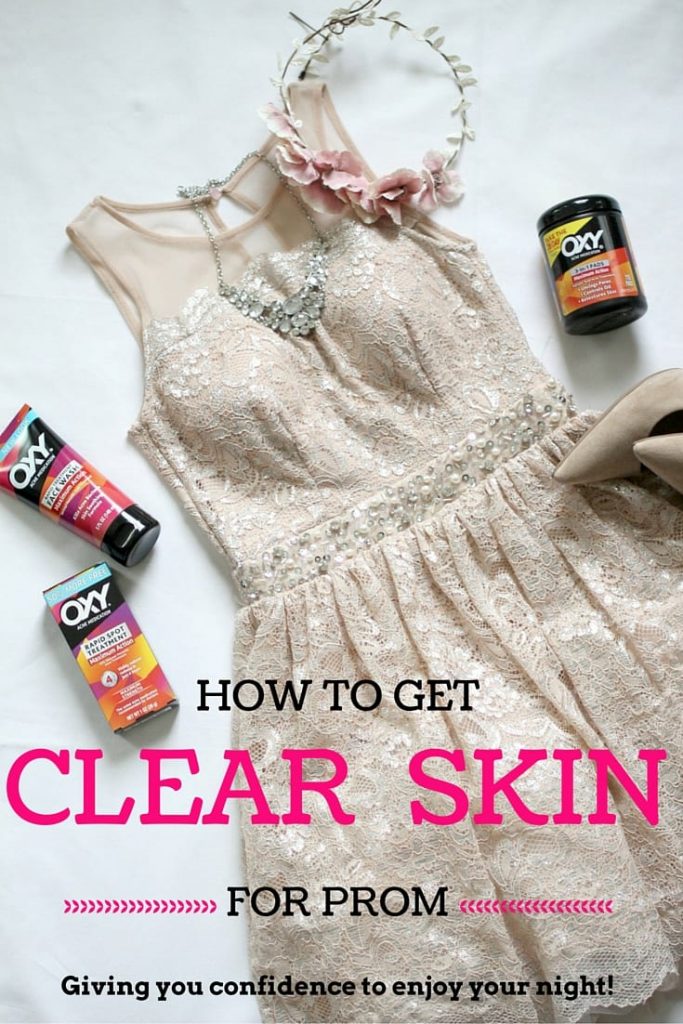 This is a sponsored conversation written by me on behalf of Oxy. The opinions and text are all mine.