*This post is brought to you by CJ Affiliate's VIP Content Service. Thank you Lucky Brand for sponsoring this post. While this was a sponsored opportunity from Lucky Brand, all content and opinions expressed here are my own.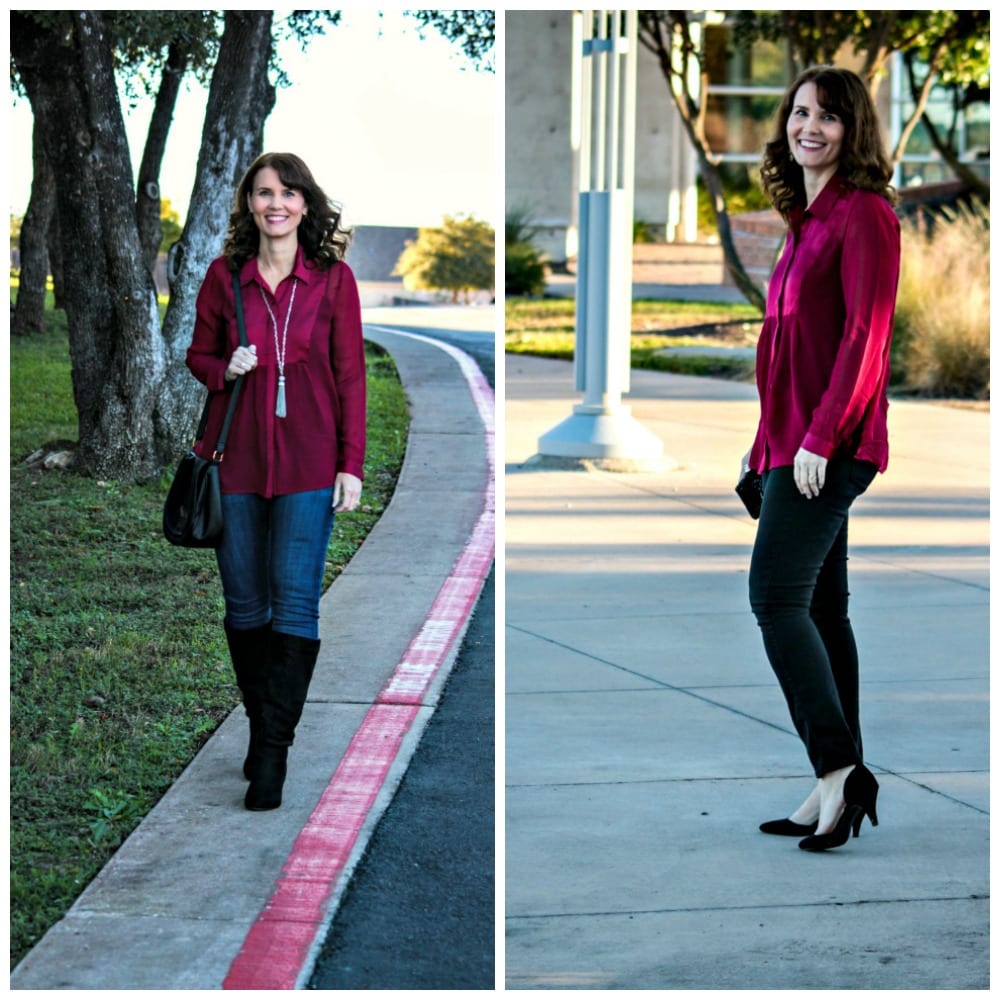 As busy women, when it comes to choosing what to wear to Holiday gatherings, meetings, and parties, we don't always have that extra time. In fact, sometimes we're leaving one event and heading to another without the opportunity to stop at home to even change.
One of my favorite wardrobe tricks is to choose tops that sit somewhere in the middle of casual and dressy. Meaning, they look just as great with a pair of jeans, as they do with a pair of slacks or pencil skirt. This allows me to get the most out of my wardrobe and to not stress about dressy occasions. I always know I have something in my closet that will work and that puts my mind at ease.
I am so excited to have teamed up with Lucky Brand today for a couple of reasons. One, to share them with you if you're not familiar with the brand or if you thought they weren't for you and two because I have found a new favorite brand to add to my list of places to shop. I don't know about you, but I can get in a rut when it comes to places I feel comfortable choosing clothes from.
I honestly thought Lucky Brand was for my daughter's generation and I had no idea they had the age appropriate, yet modern clothing variety, I've been looking for. I've had several readers ask me for suggestions of where to shop for clothing that is age appropriate, won't make them feel like a grandma, yet is still modern for us 40 something's and up. Well, if that's what you're looking for – I highly recommend taking a look at what Lucky Brand has to offer.
Since I'm familiar with their jeans and have had several of my over 40 fashion blogging friends gush over them, I decided to focus on their tops and jewelry – which I am so glad I did.
I purchased their red tuxedo top, which they describe as "bringing a little high society to laid back denim." The color of this top is stunning. I ordered a small and it fits true to size, plus I like that I can wear it out or tucked in. The top is also body forgiving if your tummy area isn't your favorite.
For my casual, out shopping with the family outfit, I styled the top with dark denim, tall boots, and a black crossbody bag.
Now to dress things up a bit, whether I'm headed to a Holiday office party or dinner out, I wore black denim, black heels, sequin clutch and added two pieces of Lucky Brand jewelry – the dressy wide cuff in silver and gold tear earrings. Not mixing gold and silver is so yesterday. 😉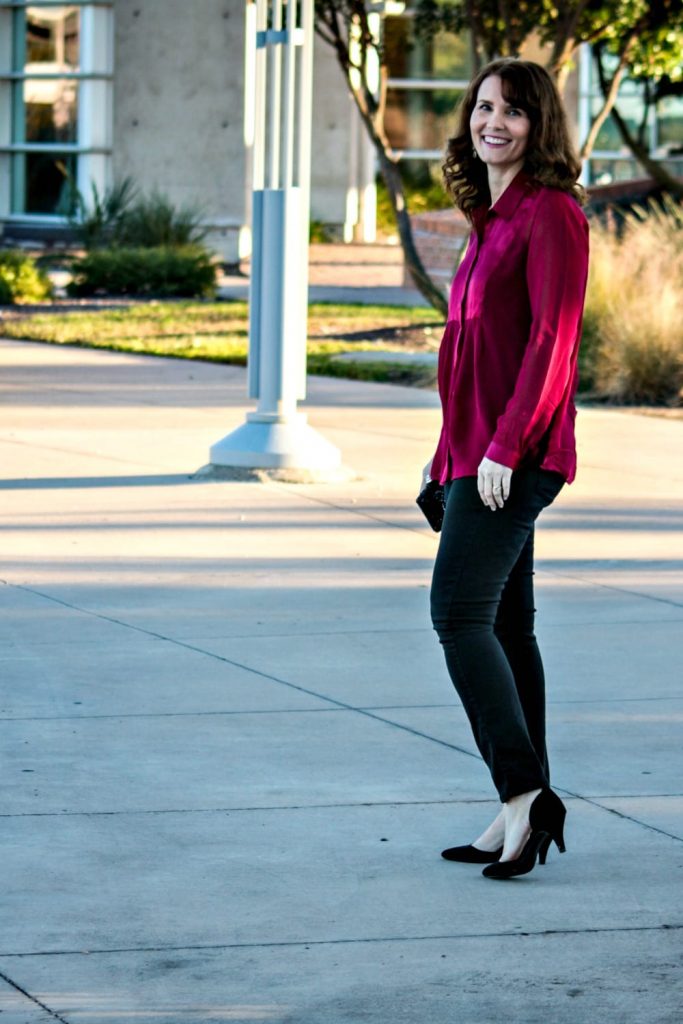 Do you have any Holiday get-togethers in your near future? Shop online or head in store to your nearest Lucky Brand store and give them a try. You can shop their Black Friday Sale all week long (11/21 – 11/27) and take 50% off the site.
Let me know what you find! Next on my list is a pair of their denim I've heard so many great things about, as well as a couple of sweaters that caught my eye. Happy shopping and happy Holidays!