I've always wondered how to do a top knot and make it look like I didn't even try. You know the look I'm talking about? It's that effortless look that says 'I woke up like this and it's really no big deal'.
Now that I'm growing my hair out, I've been experimenting with different looks, from top knots to messy buns and I'm realizing something, it's an art form. There are certain tips and tricks to get this look.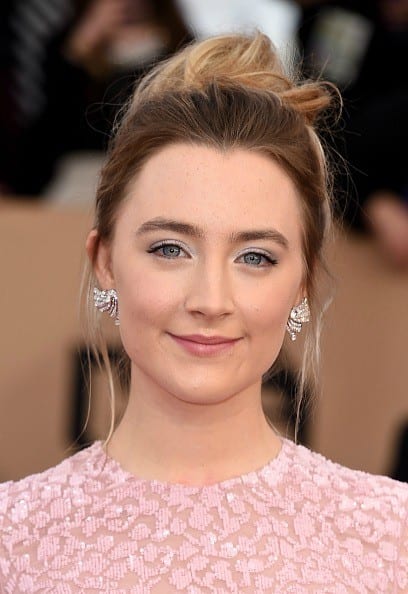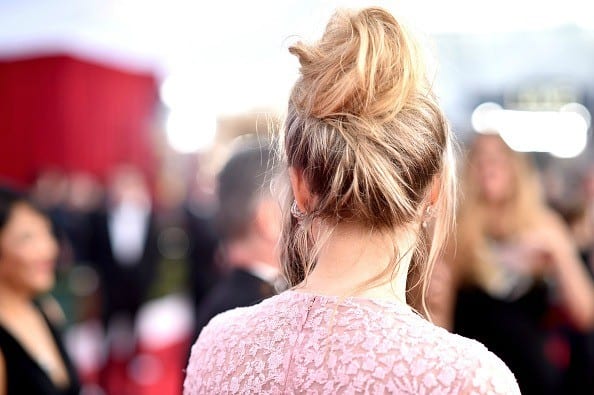 Celebrity hairstylist Adir Abergel gave Saoirse Ronan a gorgeous top knot for the 2016 SAG Awards and lucky for you, I have his insider tips on how he got this look for her.
THE LOOK: A voluminous textured top knot that was romantic and whimsical.
INSPIRATION: Celebrity hairstylist Adir Abergel gave Saoirse a beautiful top knot for the SAG Awards. "I was inspired by the sleek and modern dress and I wanted a statuesque yet carefree undone updo that sat at the crown," he says.
How To Get The Look:
I applied NEW John Frieda Luxurious Volume® Perfectly Full™ Mousse all over the roots through mid-shaft on towel dried hair. I then hand dried the hair and took a large round brush to create a soft voluminous blowout.
Then I used a 1 1/4″ curling iron on large sections of hair to create random waves and texture.
Next, I took a comb and teased the roots of her hair and pulled it loosely into a top ponytail leaving some height around the front.
Then I took the ponytail and back combed it prior to wrapping it around in a big deconstructed bun and pinning it in place.
I locked the look down with NEW John Frieda Luxurious Volume® Forever Full® Hairspray.
I made sure some pieces fell around the hairline for a more whimsical and romantic effect.
What a gorgeous look for the red carpet!

Here are a few more top knot how-to's for you:
The Top Knot Step By Step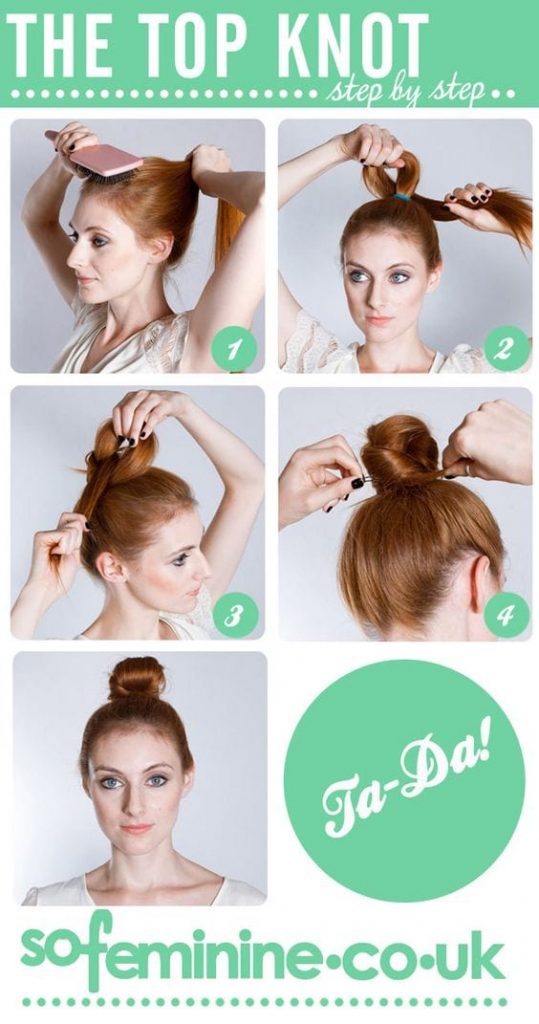 The Top Knot – A Step By Step Tutorial

The 10-Second Top Knot

Daily Hair Tutorials You Must Have – The Top Knot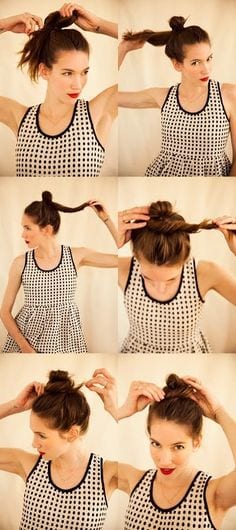 Hair How-To: Styling a Top Knot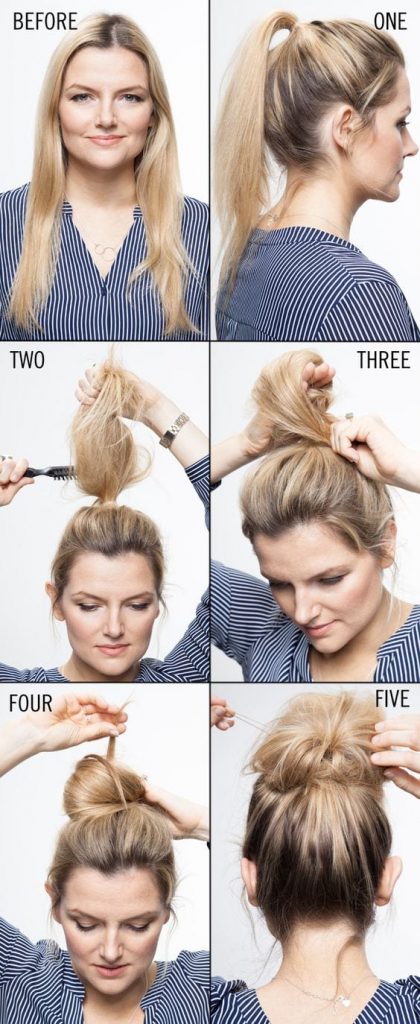 For more outstanding hairstyle ideas and tutorials, be sure to check out our Fabulous Hair category and follow our Hair Pinterest board where we pin hairstyle ideas daily!
Celebrity Images: Getty