This is a sponsored post written by me on behalf of CuVerro. All opinions are 100% mine.
Do we even want to know the answer to the question 'How dirty is a high schooler's backpack?' Think about it with me for a minute. (Or don't.) They let each other borrow pens and calculators, they trade notes, plus they sit at a desk that who knows how many other kids have sat at. Let's not even talk about the bathroom situation, mmkay?
All those lovely germs get transferred onto the items in their backpack. And where does their backpack end up? Yep, home. They bring it home, my friends.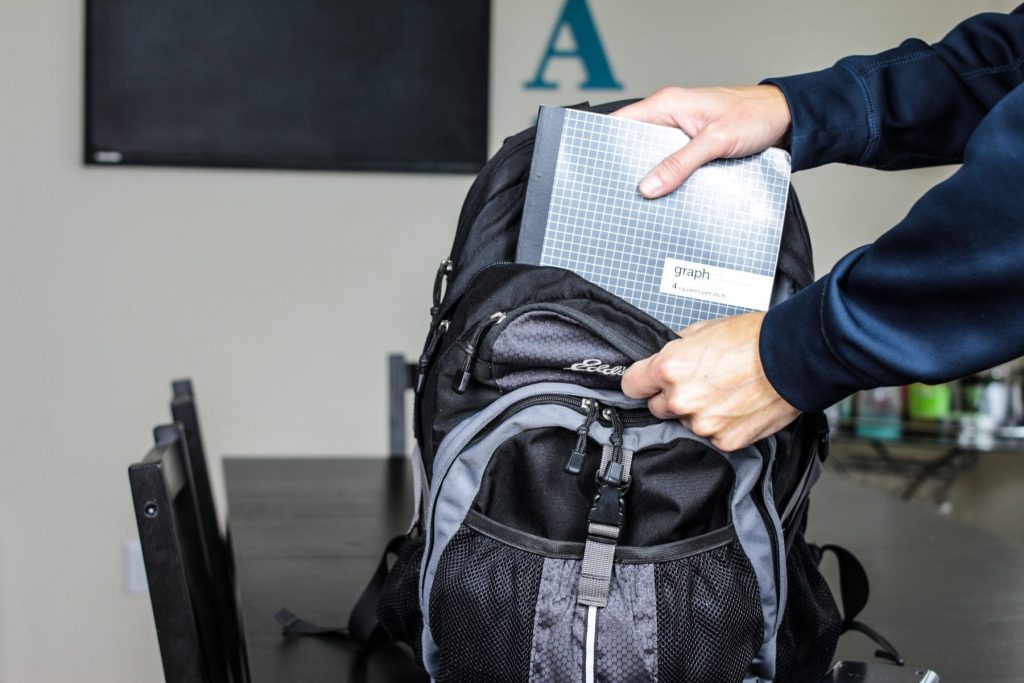 I've been getting all sciency the last few months and have teamed up with CuVerro®,, which is a special bacteria-killing copper, and have had some fun running tests in my home. First, I tested the counter in my kitchen + my cell phone and was completely grossed out by the results. Second, I tested my workspace where I spend a lot of time. And today we're having some fun testing a few items in a high schooler's backpack.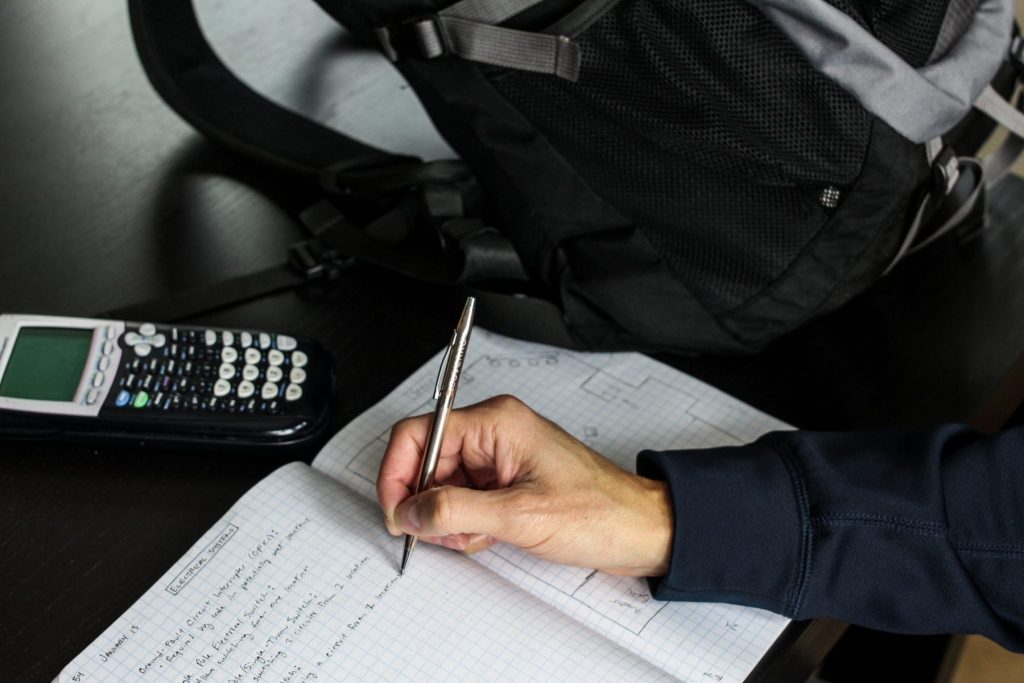 CuVerro® sent me ?a Cross Century copper ballpoint pen made with CuVerro, which I am in love with by the way. I had my son take it to school and told him to use it all day. (But to please not lose it!) So he did. After the pen went on its little field trip, we tested it along with another pen that he was using and compared the results. And here are they are: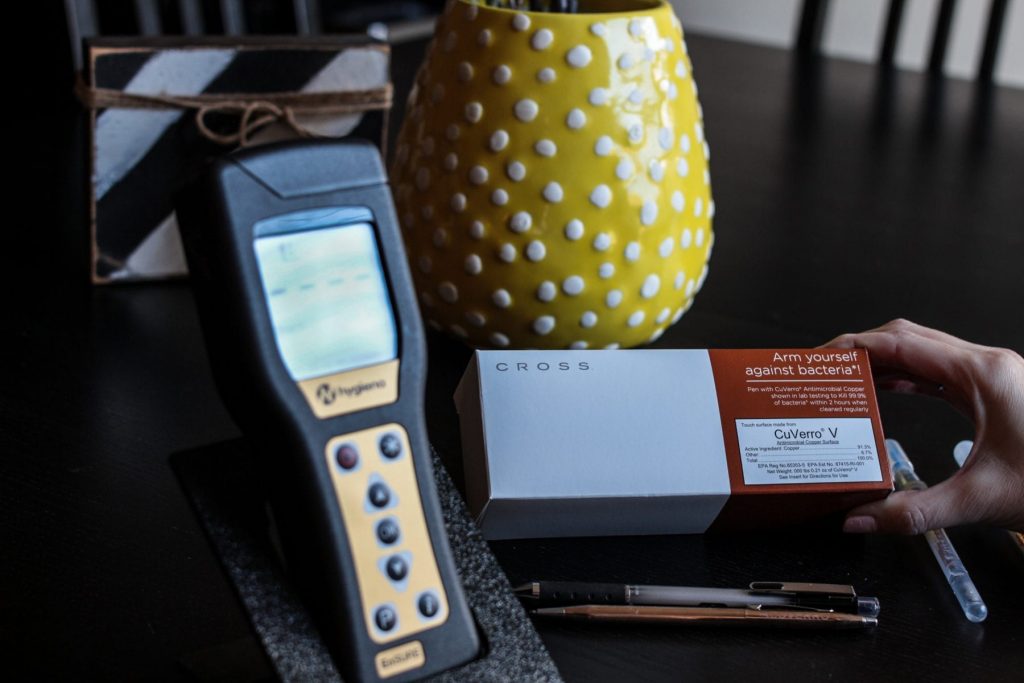 The copper pen received a 40 RLU test result.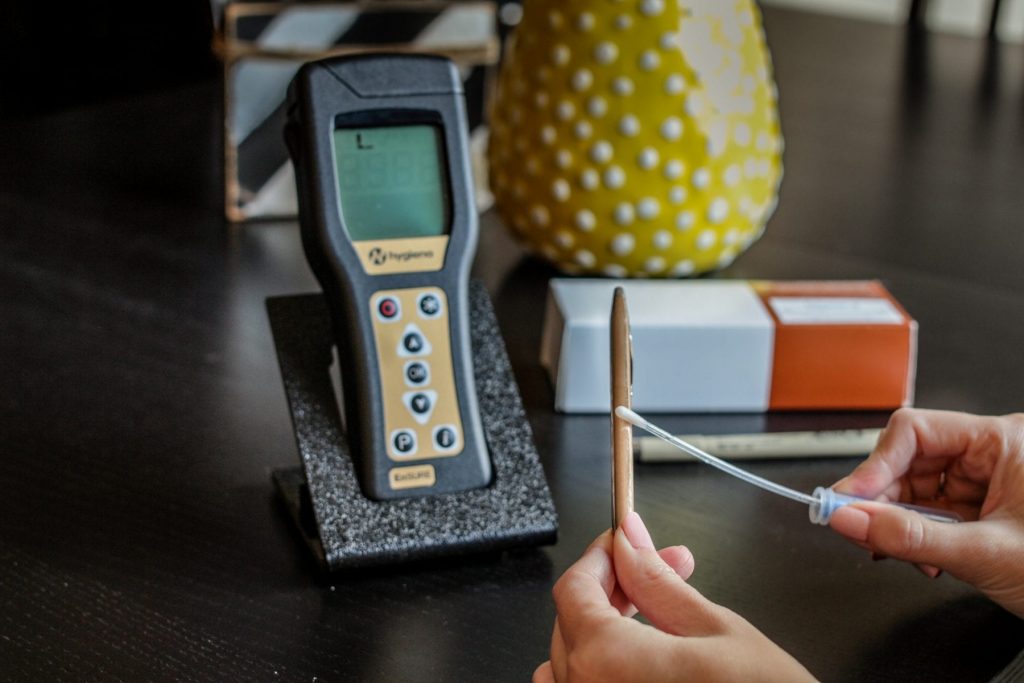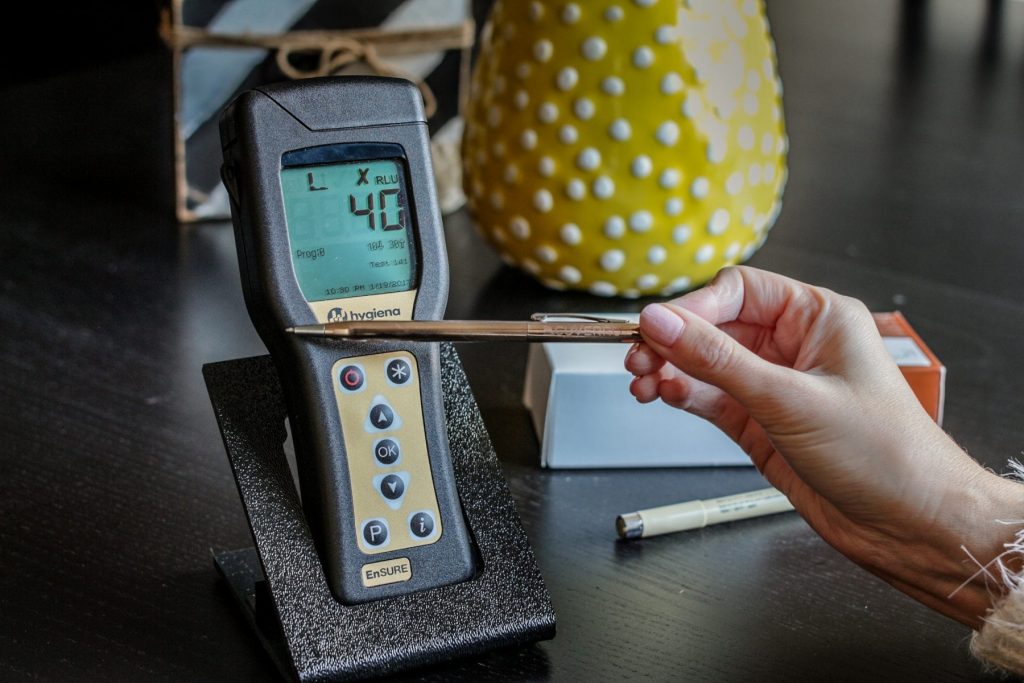 The other pen received a 342 RLU test result. We tested another pen for a video you'll see on my Instagram channel in a couple of weeks, and the pen tested at over RLU 400 result.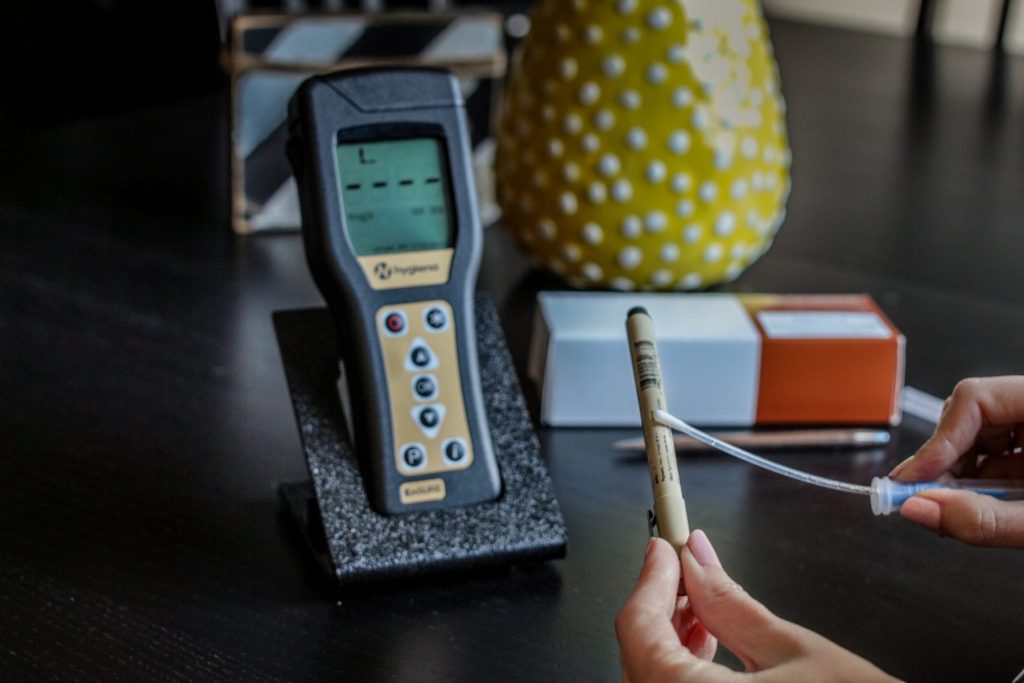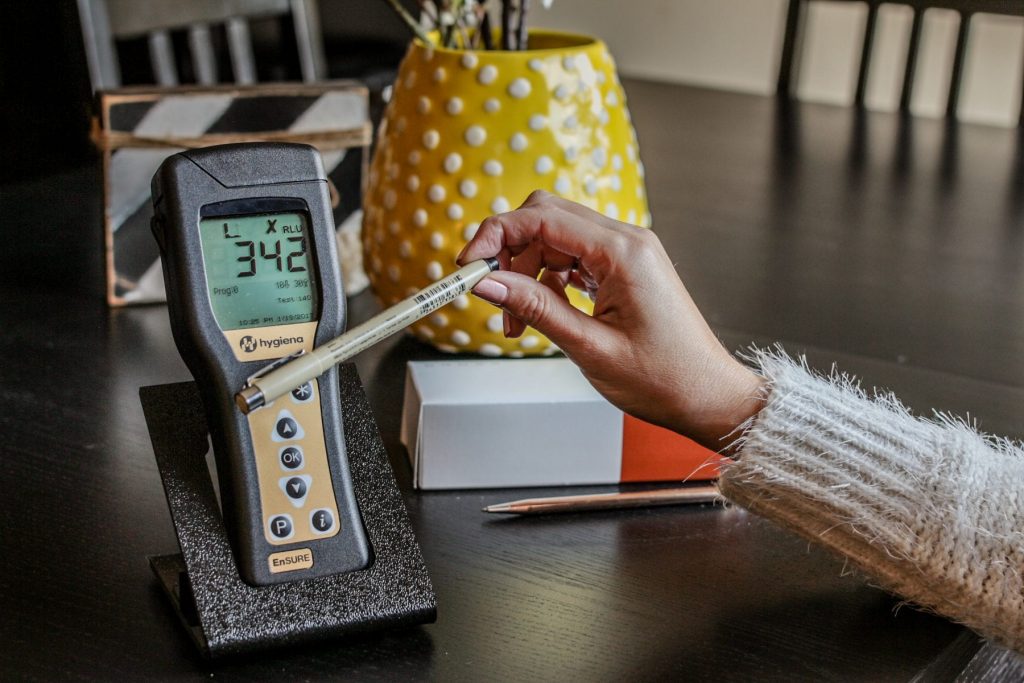 I was surprised the other pen didn't receive a higher result, but nonetheless, anything below a 300 reading is considered a sanitary surface. Here are a few other items from his backpack we tested and the results:
Calculator: 364
Notebook: 433
Reusable Water Bottle: 2011
#Gross and #EWWW, am I right?
So, what's so great about copper you ask? Copper is a proven surface that has the ability to help kill bacteria and create healthier environments you care about – whether that's your home, hospital, day care facility or fitness center. Or even your kids' school.
The fact that something as simple as a pen that my son can use while at school can make my son's environment just a bit healthier, makes it worth the small investment to me.
If you're curious like I was about copper and clean living, you can find out more on their website CleanAsCopper.com. They share facts, figures, scientific proof, videos and information about how making simple switches to copper can make a big difference in your home and overall environment. They also share how you can take action and join the movement.
So #MomFabulousCrew, what should I test next? Let me know in the comments below in order to enter the giveaway!
Enter the Giveaway: This giveaway includes the following*:
(1) Cross Century Copper Ballpoint Pen made with CuVerro®
(1) iPhone 7 Case made with CuVerro® Antimicrobial Copper
This giveaway is sponsored entirely by Mom Fabulous, is open to U.S. residents only and ends on 02/21/2017. Entering below confirms that you agree to all terms and conditions within the Rafflecopter widget. Entries will be verified.