How does radiant, glowing and beautiful skin sound? Fantastic, I know! As a blogger, I test a lot of skin care products. Most of them don't see the light of day on Mom Fabulous because I want to make sure I'm sharing the best of the best with you.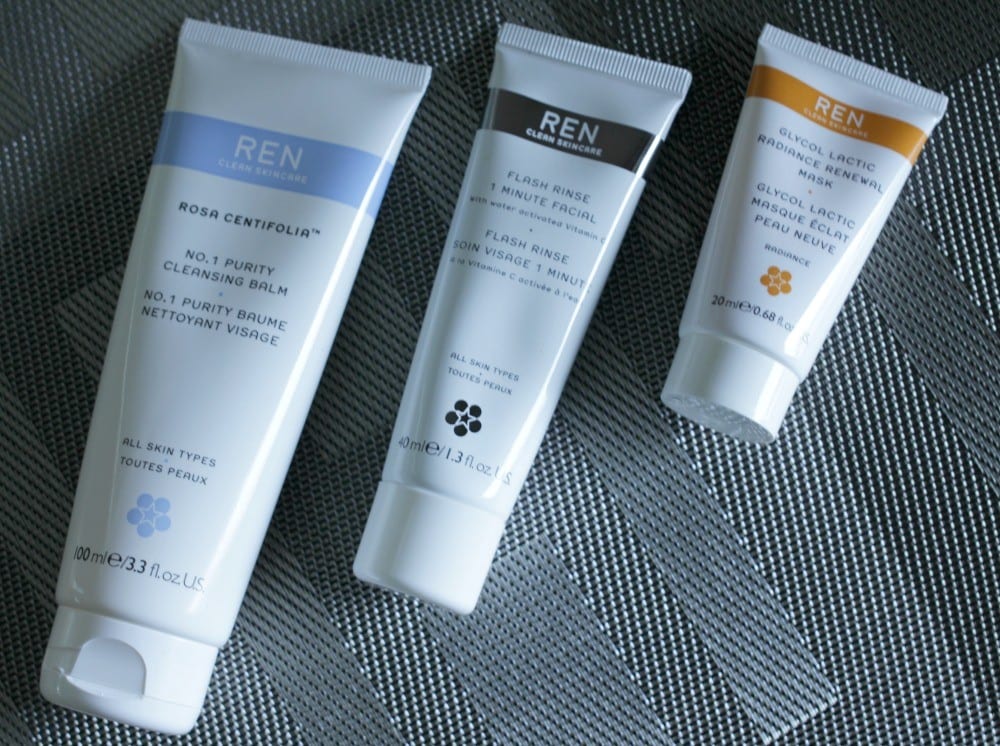 *This post contains affiliate links. Read my disclosure policy here.
Well friends….let me introduce you to a skincare line that I saw results from and fast. I'm talking about the REN Skincare Pure Glow Trio, which you can purchase for only $39 (regularly $79) until April 21st.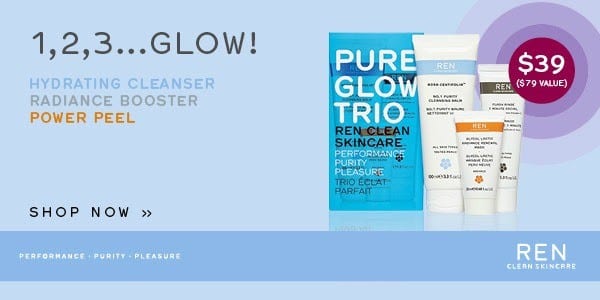 The trio consists of:
Rosa Centifolia No. 1 Purity Cleansing Balm — A hydrating cleanser that gently melts away dirt and makeup. It even removes my mascara, which I have had trouble finding a product that truly removes all of it.
Glycol Lactic Radiance Renewal Mask — This is their power peel. A 10-minute peel mask that improves skin tone, texture, minimizes pores and reduces the appearance of fine lines and wrinkles.
Flash Rinse 1 Minute Facial — This is your radiance booster. It's a 1-minute mask that tones, firms and smooths the skin.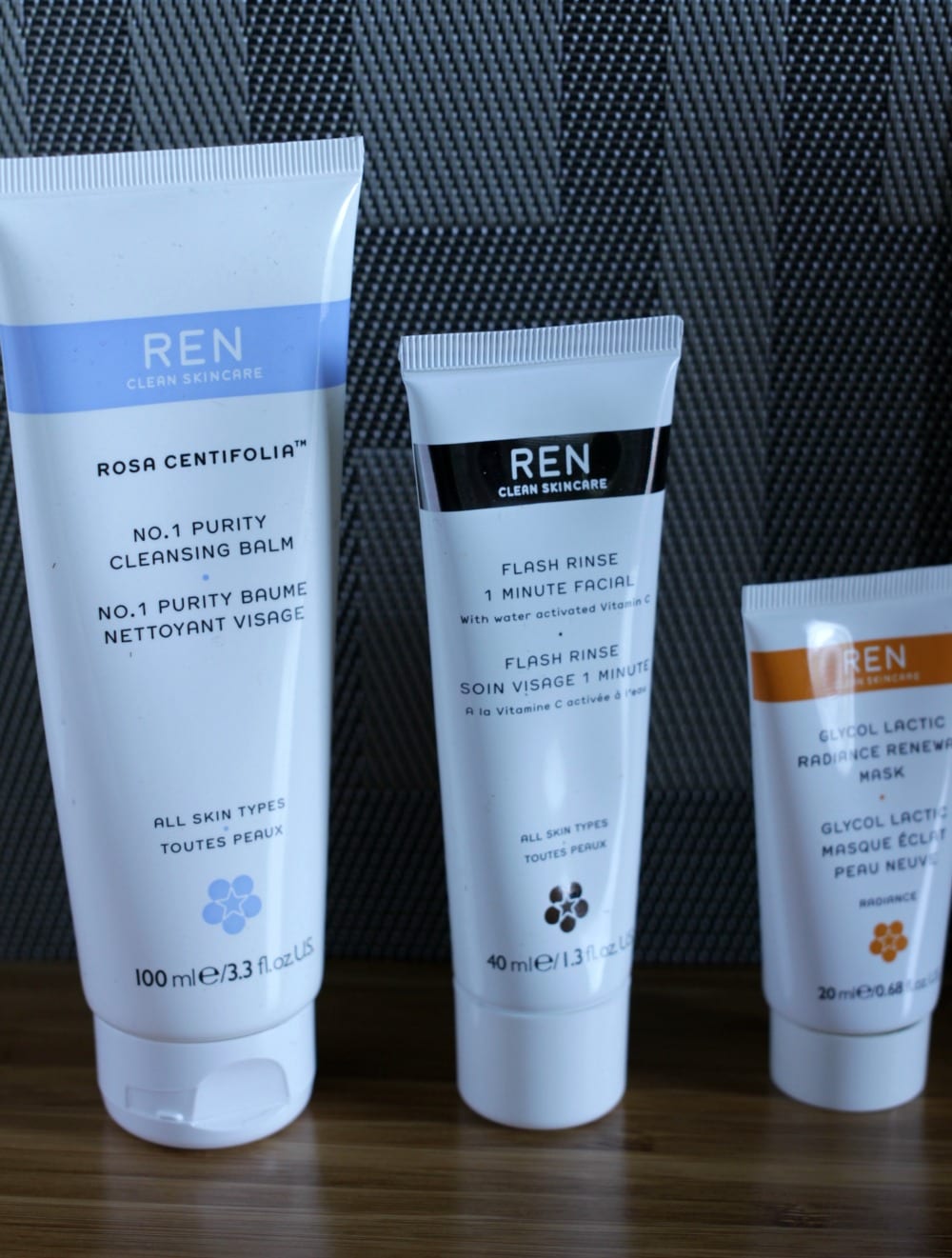 All three of these are very powerful for glowing, radiant skin when used together. I took the trio with me on our recent vacation and fell in love with the line. Today I was editing some photos of myself for an upcoming blog post and noticed something…my skin looked better than it has since I had a very expensive facial done a couple of years ago.
(Plus my teeth are whiter thanks to Crest White Strips. 😉 )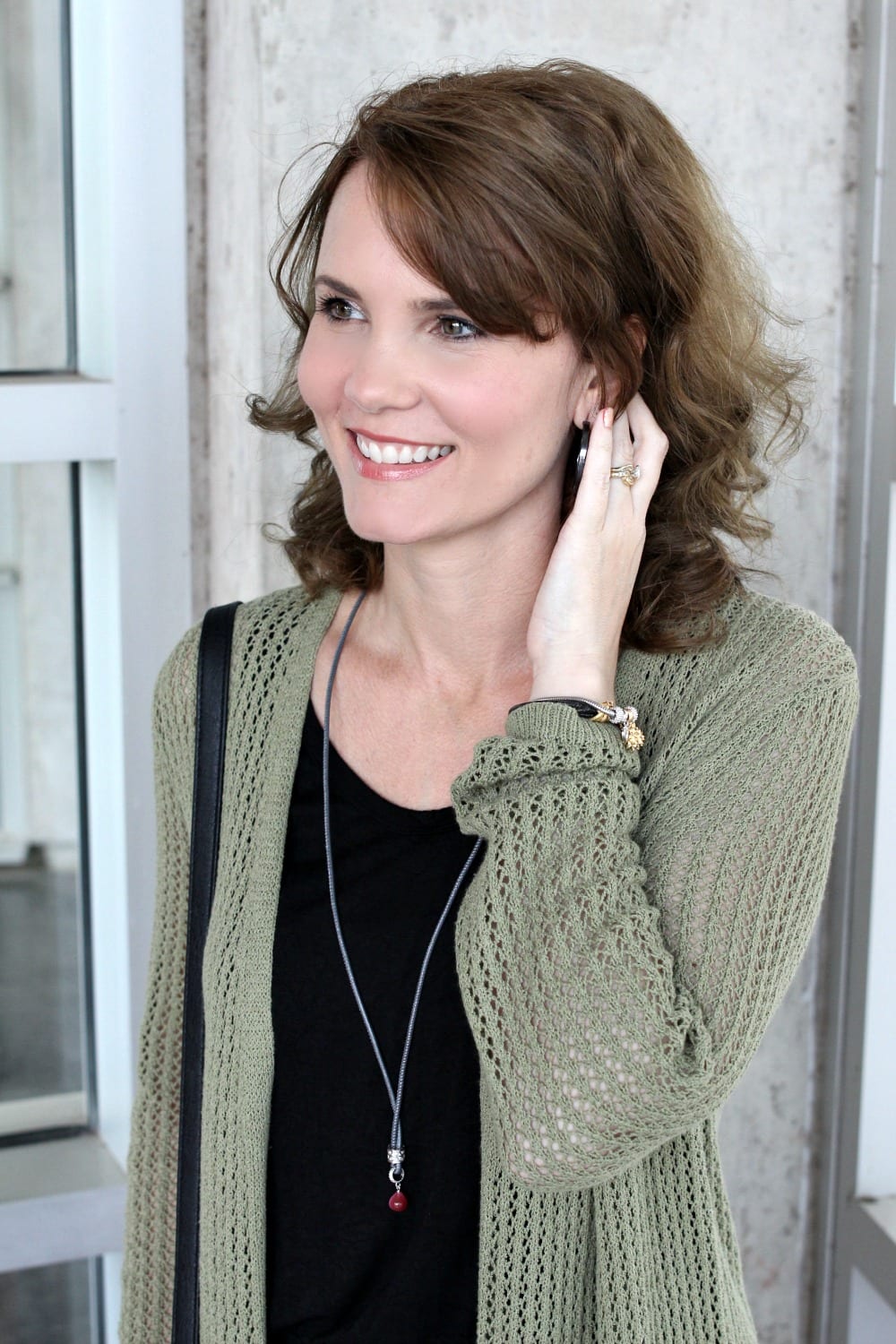 Here's the regimen I've been following:
Cleansing balm every night
Renewal mask once a week
Flash rinse every 3 days
I also still use my Mia Fit every night as well because I have very dry skin and you can't beat how well it exfoliates your skin. It is by far the best face brush I've used.
So that's been my skin care regimen for the last two weeks and I am so happy to report the results are very noticeable.
Don't forget that from now until April 21st you can get the REN Skincare Pure Glow Trio for only $39. I'm planning on ordering another set before the sale expires!
Let me know if you have any questions!