Have you ever put a Yoplait® Whips in the freezer? If you haven't, let me tell you you're missing out! It turns the light yogurt into a frozen custard-like treat and it is oh so good. My two favorite flavors to do this with are Chocolate and Key Lime Pie. I also happen to love creating parfaits, which got me thinking about combining my love of frozen Yoplait Whips with granola.
I created one #snacksational frozen treat to enjoy after dinner and I'm calling it a Frozen Chocolate "Custard" Parfait. It's so incredibly easy to make and extremely satisfying to eat.
I picked up a box of Nature Valley™ granola bars, Chocolate Yoplait Whips and fresh strawberries – all available at my local Randall's grocery store. It took about ten minutes to prepare, a couple of hours to freeze and a few minutes to devour.
Frozen Chocolate "Custard" Parfait
Step one: Break up the granola bar, while still in the package, into small pieces. You can do this with your hands or gently wack it with a rolling pin if you like really small pieces. The Nature Valley granola bars easily break up, so it doesn't take much of an effort.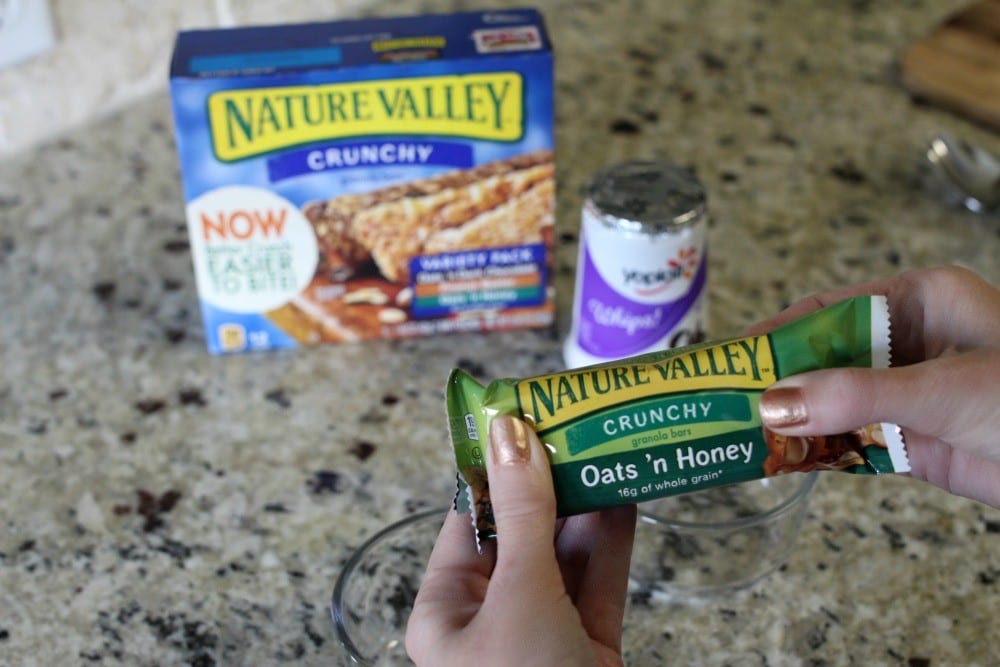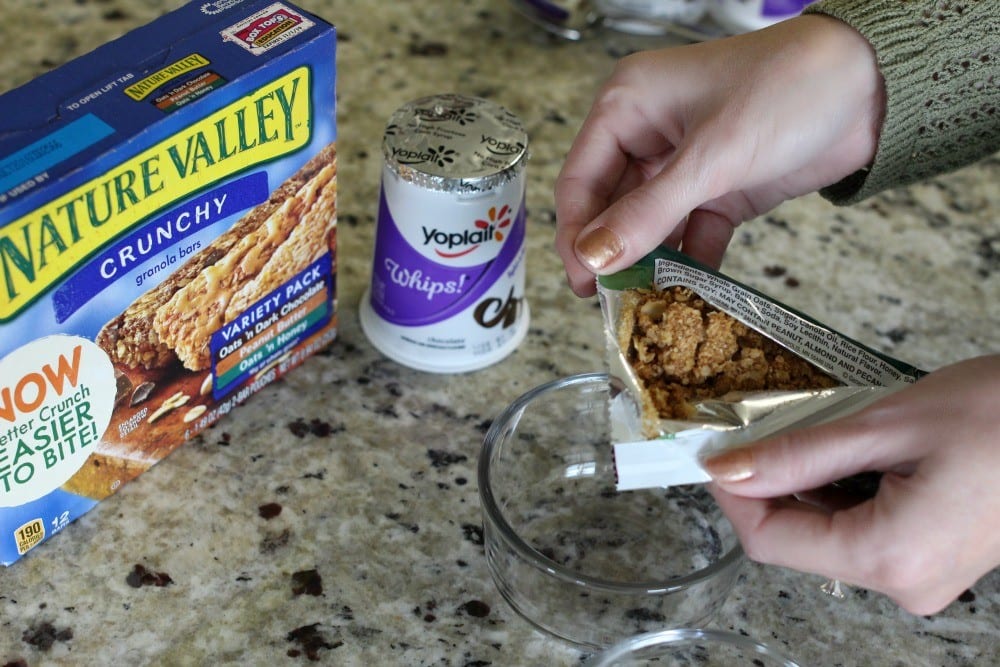 Step two: Sprinkle a little of the granola on the bottom of a small ramekin or glass dish.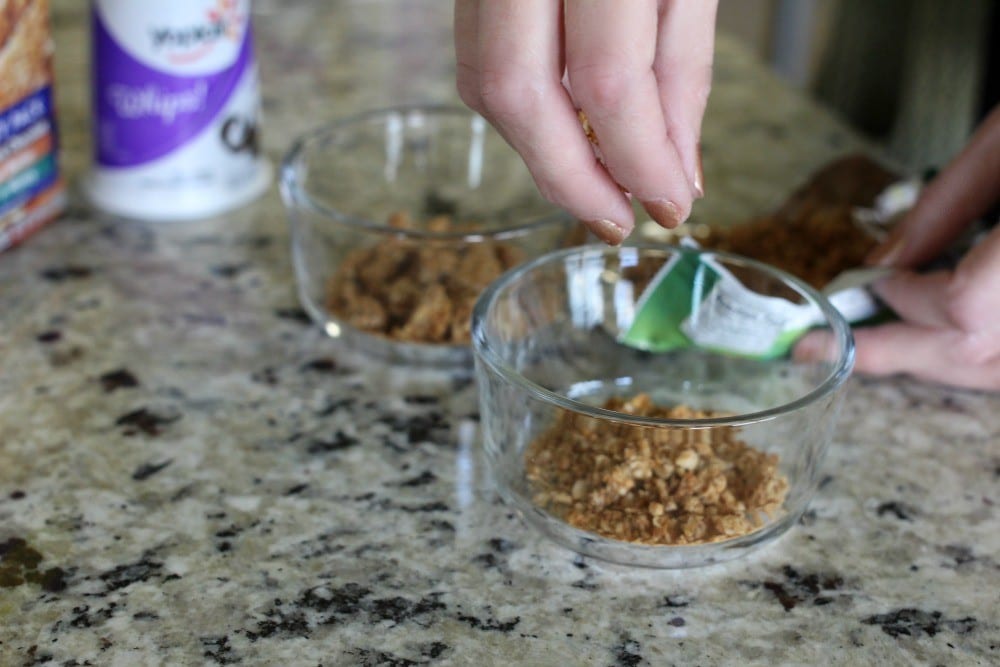 Step three: Spoon the Yoplait Whips yogurt into the dish, on top of the granola, and spread it out. (I used two containers of yogurt for two dishes.)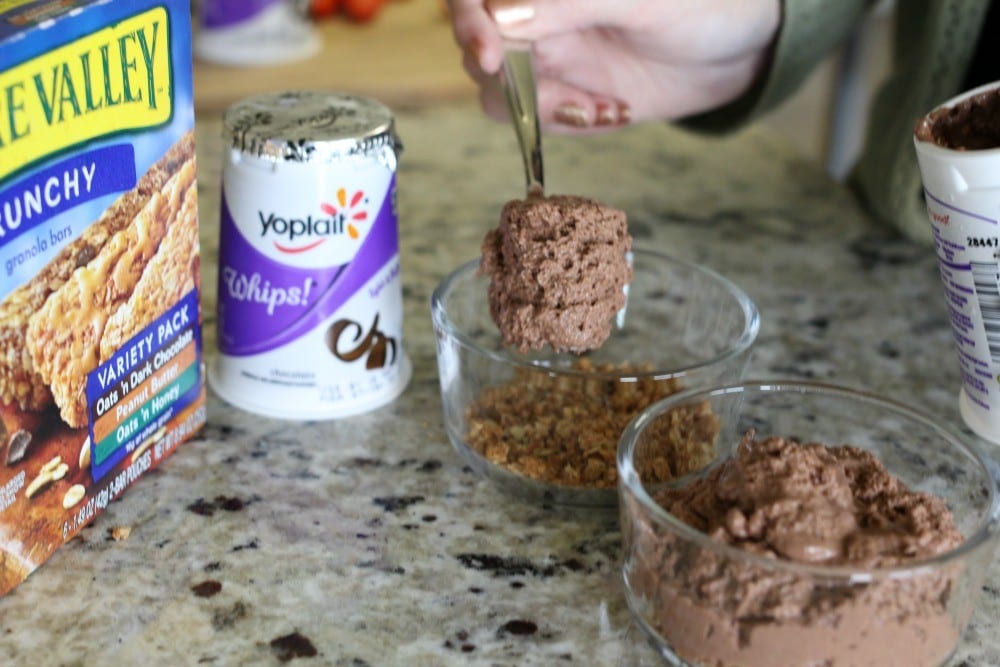 Step four: Sprinkle more crushed up granola bar on top.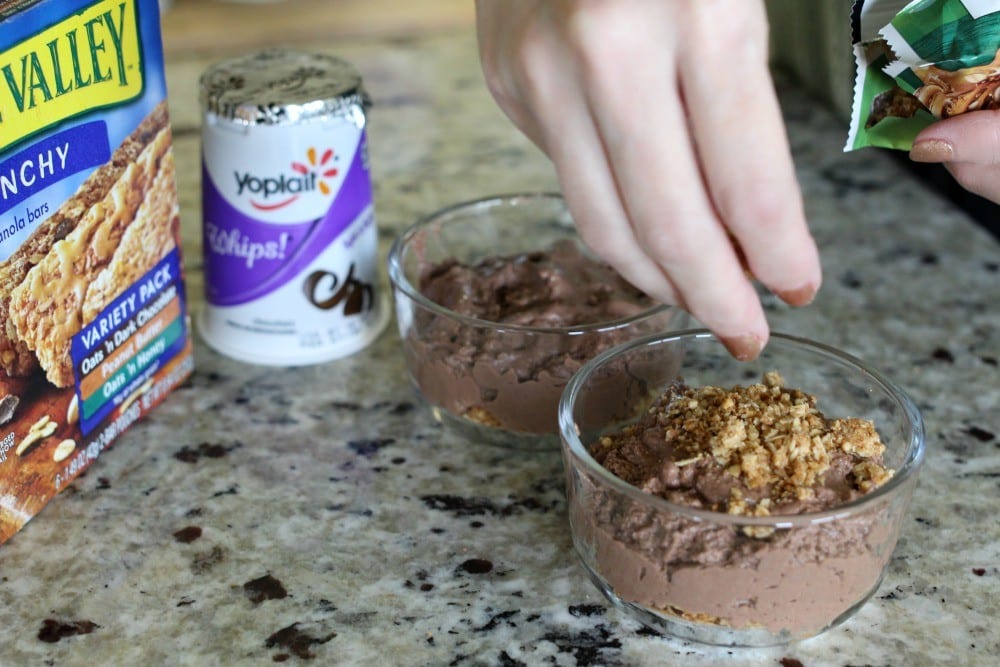 Step five: Freeze for 2 to 3 hours (or even longer).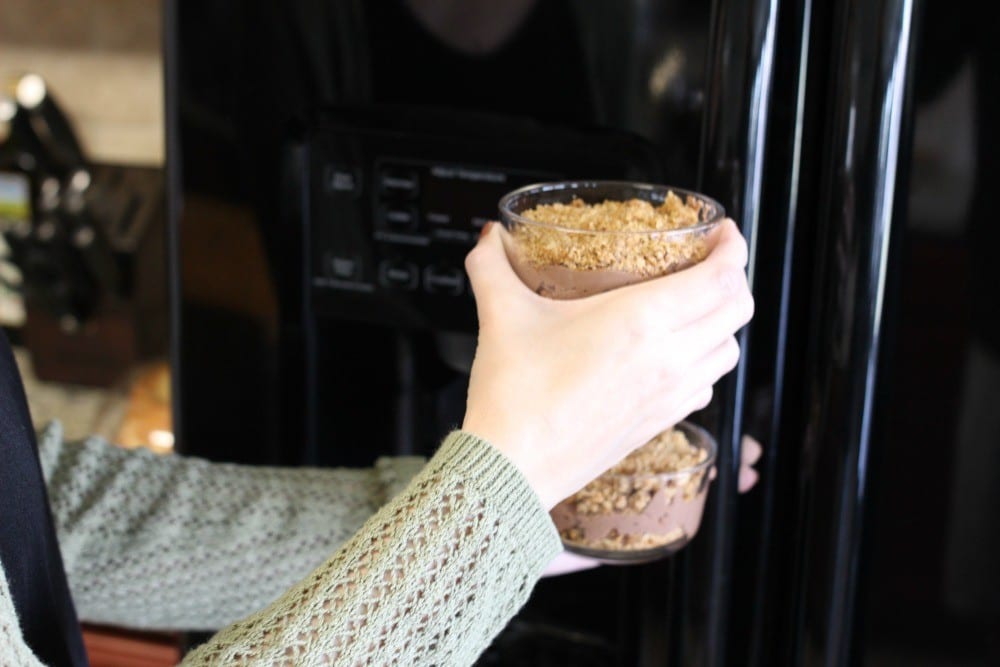 Step six: After it's frozen, top with fresh sliced strawberries (or any berries you like). Eat and enjoy!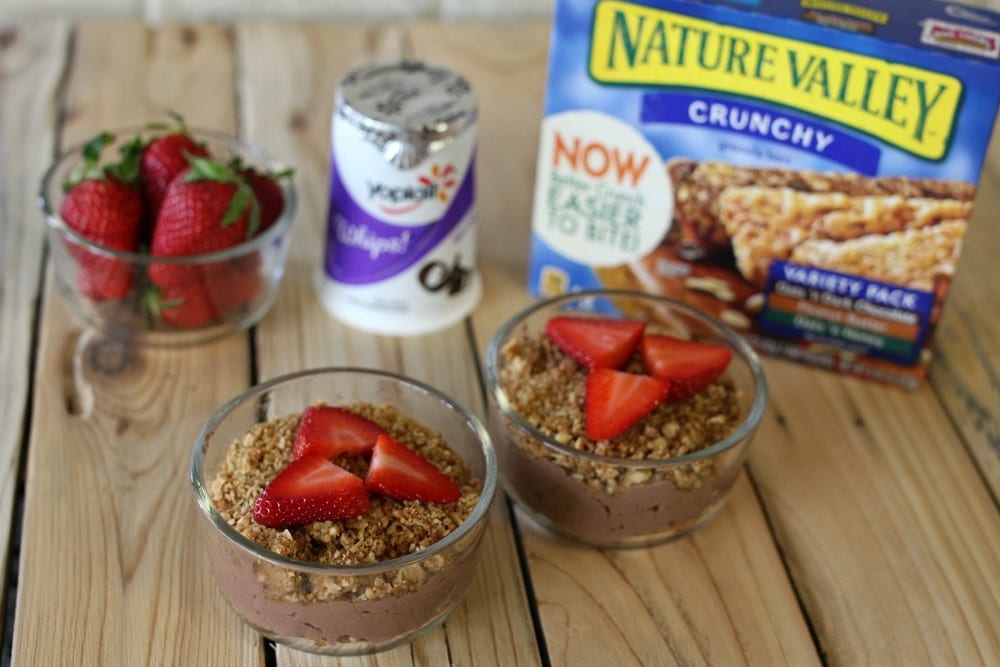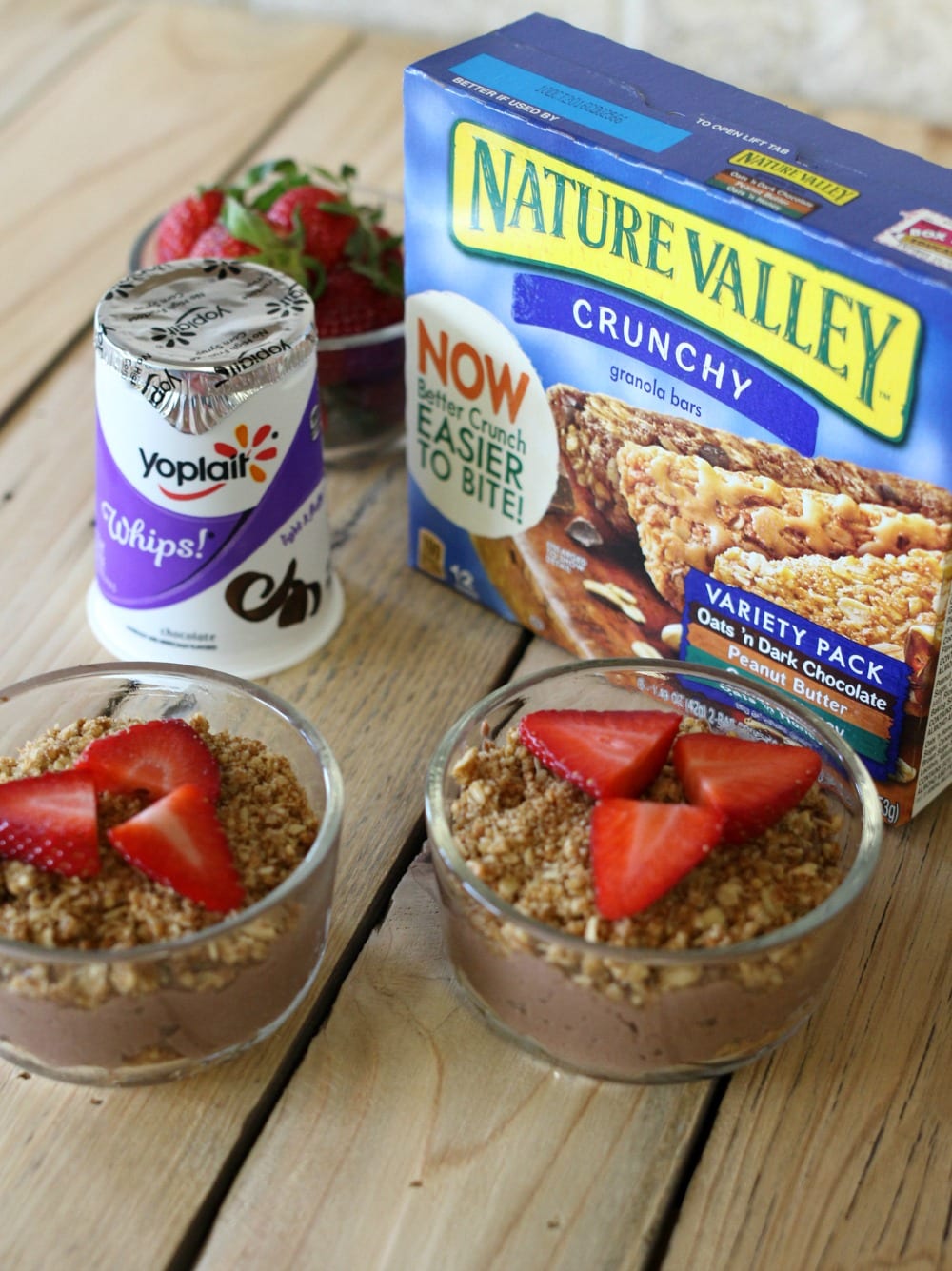 These turned out so good and couldn't be more simple to whip up. If you're wanting an immediate snack and don't want to wait for these to freeze, they are just as good unfrozen. I'm speaking from experience. 😉 I took one bite before this was frozen and then finished it after it completely froze. Both were yummy.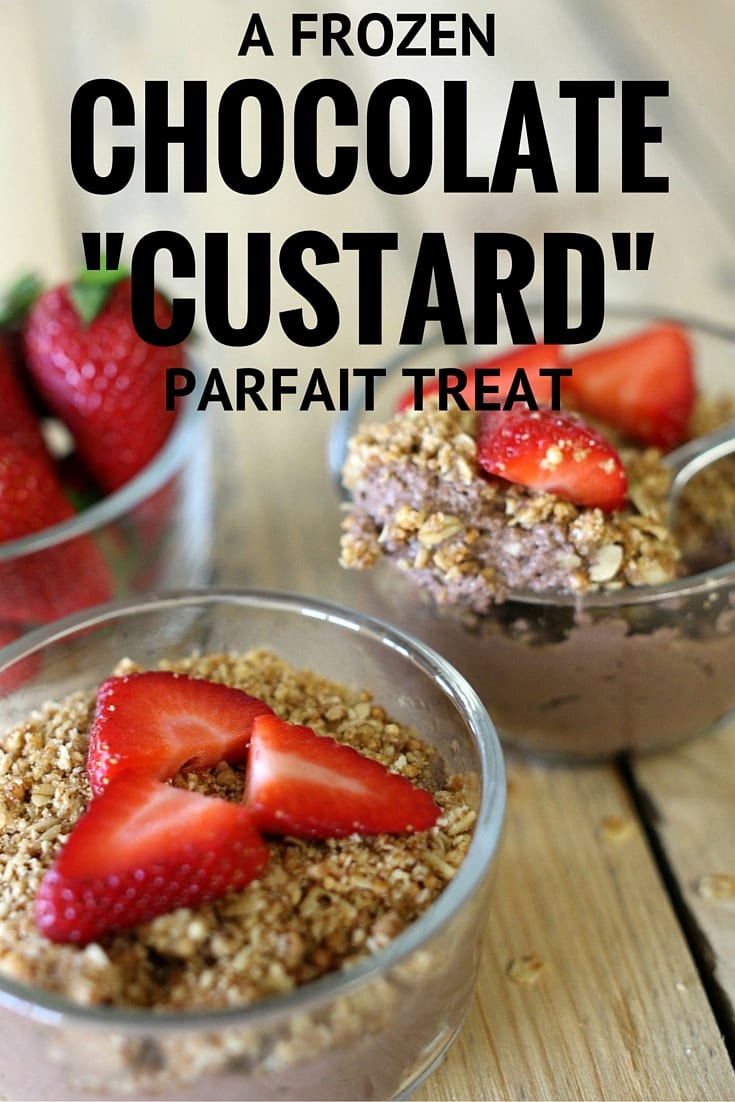 It never fails that about an hour after dinner, I'm craving a small snack. I've gone to bed on several occasions with a growling stomach and I never sleep well. Thanks to General Mills and my local Randalls, I can pick up snacks to have on hand for myself and my family.
Whether we need a little something to tide us over until dinner or a before bed treat, this granola bar + yogurt combination helps me #besnacksational.
Now it's your turn to share. Tell me, what's your favorite way to #besnacksational and what time of day do you typically snack?
This is a sponsored conversation written by me on behalf of Albertsons (use local banner name) . The opinions and text are all mine.