Miranda Lambert's hot pink hair was all the talk as she walked the red carpet and performed at the Country Music Awards. She looked stunning in a gorgeous, long black dress and the pop of pink in her blonde hair added a bit of edge to her glamour. It was her night to shine and she did it well.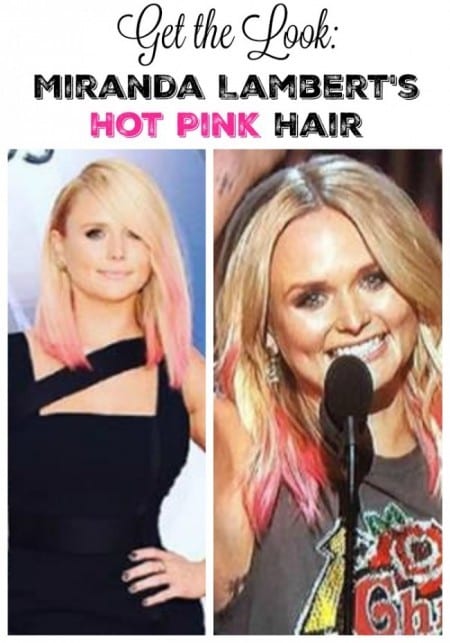 Have you ever thought of adding some color, like pink or blue, to your hair? I sure have! Here's an inside look at how to recreate Miranda's CMA hairstyles, as told by her mane man, PRO Beauty Tools Celebrity Hairstylist Johnny Lavoy.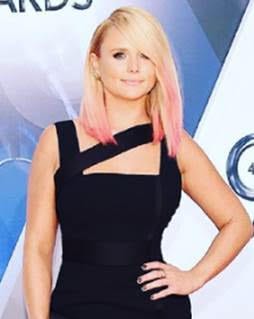 Johnny Lavoy on Miranda's red carpet look: "I wanted to go with something sleek and sexy, with a pop pink for a little excitement. To get Miranda's red carpet look, I first dipped the tips of her hair in pastel pink hair dye. Next, I applied a volumizer and blew out her hair with the PRO Beauty Tools Professional 1875 W IONIC AC Motor Dryer using a large round brush. To get a sleek polished look, I first created a strong side part. Then, I used the PRO Beauty Tools® 1" Professional Ceramic Shine Digital Straightener to really smooth out her hair. Lastly, I used hairspray to hold the style."
Johnny Lavoy on Miranda's performance look: "For Miranda's performance look, I wanted to give her hair a little more movement. I started by using a beach spray for a little texture, then, I scrunched her hair while drying it with the PRO Beauty Tools Professional 1875 W IONIC AC Motor Dryer. I love this dryer because of its quick dryer power, especially backstage when I'm only given a minute for a quick hair change! Then, I used two different sized PRO Beauty Tools Professional Gold Curling Irons to add additional texture. I alternated using the 1" and the 1 ¼" irons, which helped me created the perfect rock and roll, rocker-chic waves. Finally, I used hairspray to hold the look."
Here's a closer look at the PRO Beauty Tools used on Miranda's hair:
PRO BEAUTY TOOLS 1875W IONIC AC MOTOR DRYER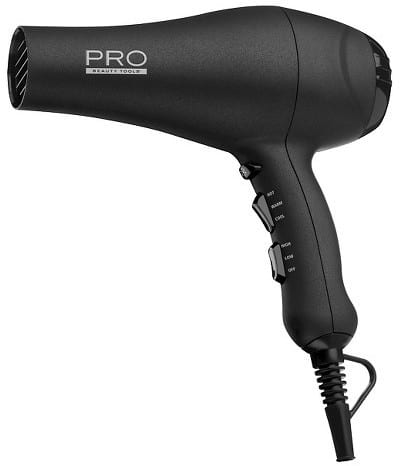 Style Your Hair Like a Professional from the comfort of your own home· Pro Beauty Tools speaks WOW with Striking design and technology, professional performance at an irresistible price· The 1875W Ionic AC Motor Dryer has a high powered airflow that allows you to save time which exposes your hair to less heat and in turn less damage·
PRO BEAUTY TOOLS PROFESSIONAL CERAMIC STRAIGHTENER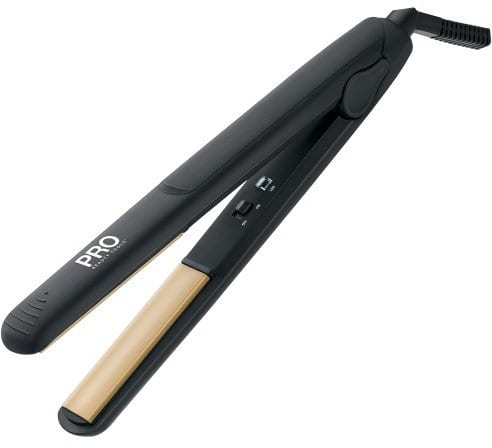 Pro Beauty Tools helps you realize your inner-celebrity with products you can use at home. Create salon smooth and shiny styles in seconds with true professional features that straighten, curl, flip and eliminate frizz with less damage. The 1-Inch Professional Ceramic Straightener produces smooth, shiny hair in seconds. Professional heaters, with smart heat technology, provide instant heat recovery for superior results in less time.
PRO BEAUTY TOOLS PROFESSIONAL GOLD CURLING IRON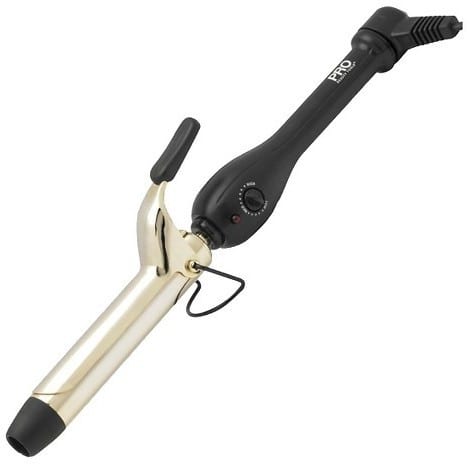 Style Your Hair like a Professional with the All New Stylist Preferred Pro Beauty Tools Appliances· The 1″ Gold Curling Iron comes with a 24K Gold Plated Barrel that provides advanced heat technology ideal for all hair types & The 24 Hour Curl Lock· Iron heats up to 430 F for instant results, while the rapid recovery ensures optimum heat levels for consistent performance· Your End Result, Long Lasting Bouncy Curls.