*This post has been sponsored by Amopé. All thoughts and opinions are my own.
If you're anything like me,  when the weather warms up and it's time to break out those sandals, you take one look at your feet and groan. From the fact they've been covered up all winter with socks and shoes to the cold air that's dried them out, our feet are always in need of (and ready for!) some TLC come spring and summer.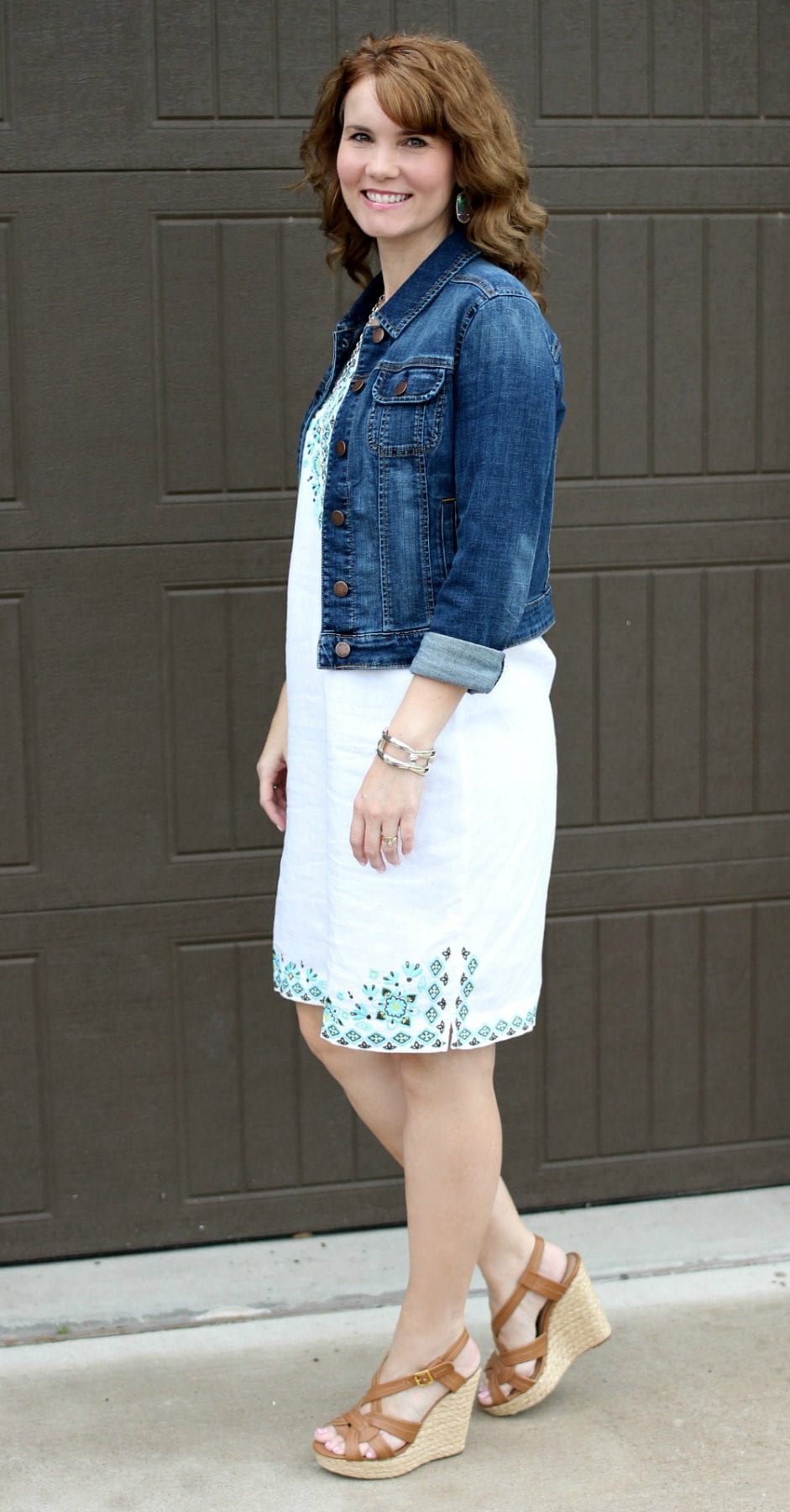 I'm a busy woman, as I'm sure you are as well, and I don't exactly always have the time to get a pedicure. But, I can make the time for myself in the comfort of my own home to get my feet "sandal ready" for summer. How? Here are four steps to gorgeous feet!
Four Steps to Sandal Ready Feet at Home
Settle in for a soak
Your feet are good to you all day long. Now it's time to give them some lovin' with a foot soak! You can do this in the bath while you bathe or you can sit on your couch with a small tub of warm water. I like to throw some lavender infused Epsom salts into my bath, which is good for skin and for my senses. Soaking your feet helps to soften some of the dry skin, which is the perfect prep for step two.
File away the dry skin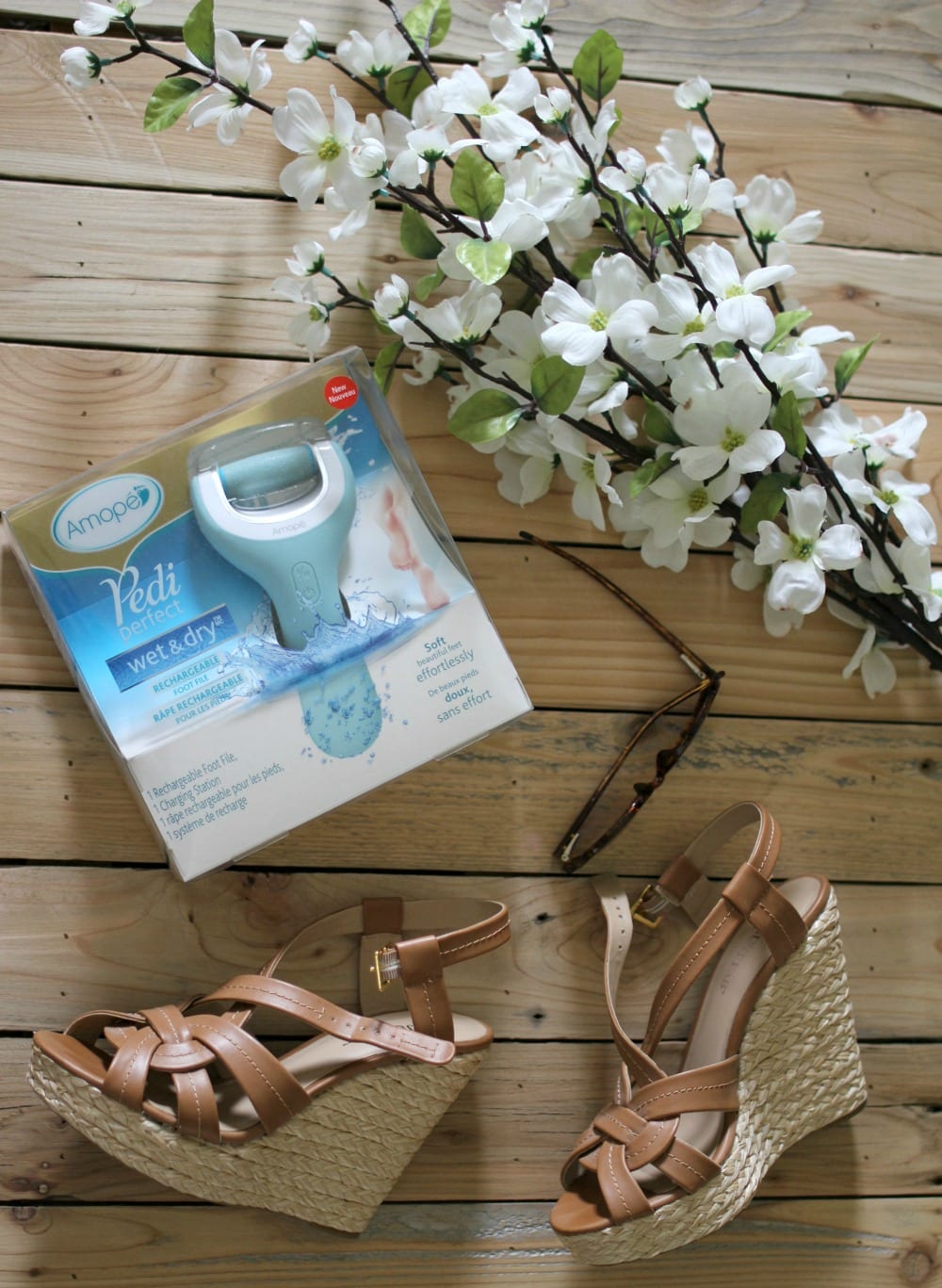 Are your heels really dry? Yeah, mine too. Dry cracked heels aren't exactly a compliment to your super cute summer sandals you spent good money on. So let's buff away dry skin with the Amopé Pedi Perfect Wet & Dry™ Rechargeable Foot File.
This truly is an innovative product created with busy women like us in mind. This is the first electronic foot file brand to work on both wet & dry skin, making it super easy to use whenever you need it. It's cordless, it's rechargeable, safe, painless and the perfect foot companion. Just be sure to charge it using the dock before use and you'll be good to go.
That professional pedicurist? You don't need her/him right now because with the help of Amopé Pedi Perfect Wet & Dry™ Rechargeable Foot File, you are well on your way to soft, smooth, beautiful feet.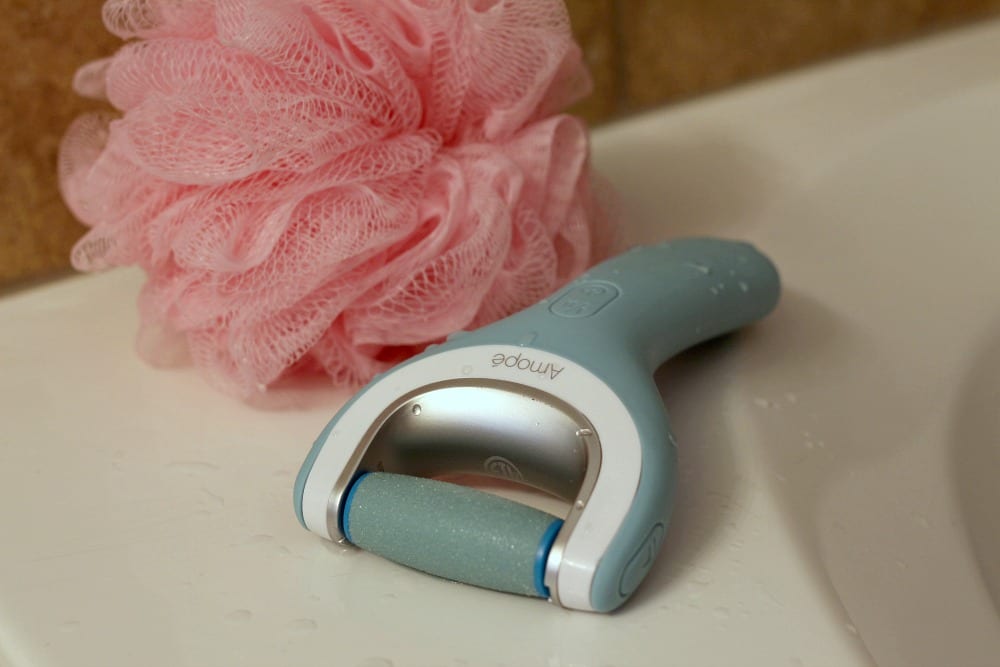 Are you ready to try it? Use this Cartwheel coupon for 5% off the Amopé Pedi Perfect Wet & Dry™ Rechargeable Foot File until June 30, 2016.
Moisturize, Moisturize and Moisturize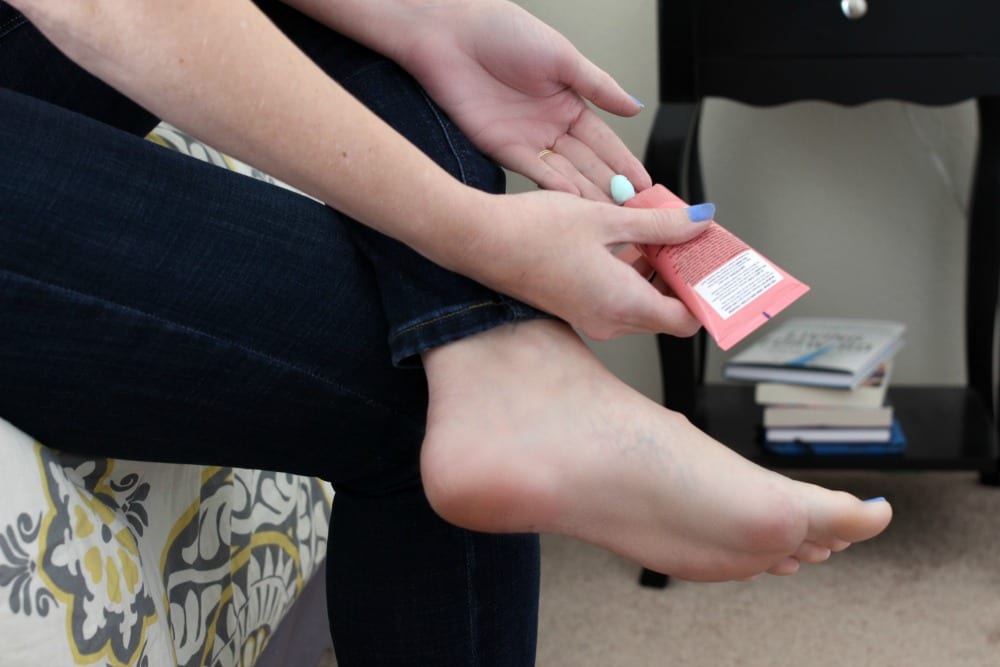 Did I mention moisturize? After you've removed the rough, dry skin, your feet are now ready for some moisture. Choose a thick cream, slather it on your feet being sure to get your heels and tops of your toes really well. And if you can stand it, slip on some socks after you've moisturized at bedtime. The socks will hold in the moisture on your feet, giving you extra softness. Sleeping in socks used to drive me super, super crazy but now I've gotten to the point where I can do it every once and awhile. It's all for the cause of beautiful feet!
Give your toenails some color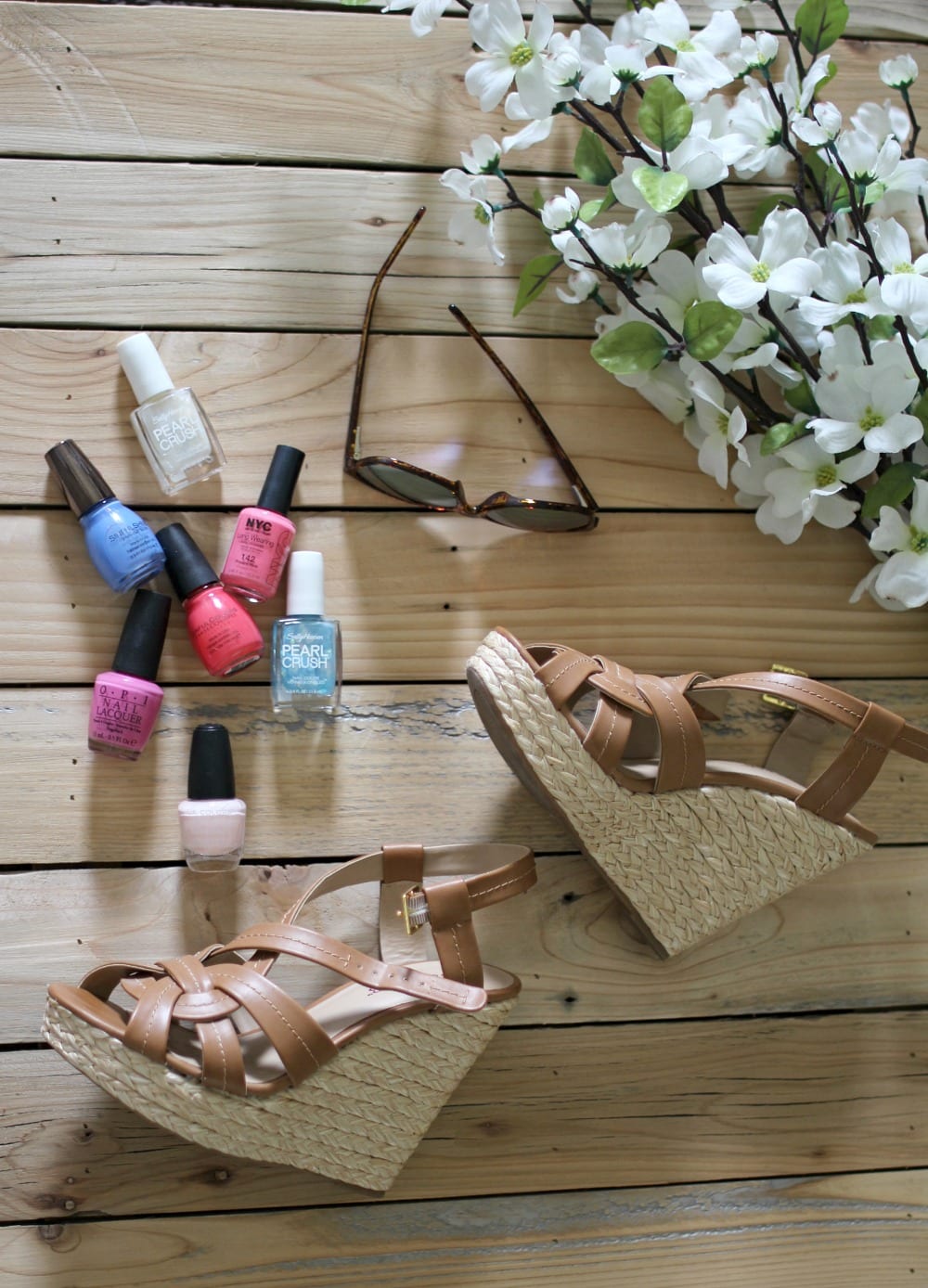 Okay, you've loved on your feet with a good foot soak, gotten rid of the dry skin and have moisturized. Now it's time to paint those nails a pretty color and show off those feet! I like to go all out in the summer and rotate between bright blues, pinks, corals and a red for Memorial Day and July 4th. Pick your favorite color and go for it.
This kind of at-home pampering is good for the soul. You work hard, you are always doing for others and you're exhausted. You deserve, and yes need, some me time! My family knows that when I'm in my bed with a book, I'm in my happy place. In fact, they even call this my happy place. It's where I recharge and the same goes for when I'm giving myself a little pampering. It's about renewal from the inside out! It's incredibly important for us as women to focus on self-care. As you've heard, "You can't pour from an empty cup", so take care of you.
Can you hear your summer sandals calling? They're ready for you! You are only four steps away from sandal ready feet.