This post is sponsored by BabbleBoxx.com on behalf of Single Edition Media.
It's red carpet season ladies and if you're of fan of award shows like me, then you love this time of year. I'm always intrigued with how my favorite celebrities get ready for their big moment on the red carpet and on the stage. I have several events coming up that I'll be attending and while I won't be on camera — I still want to look and feel my best.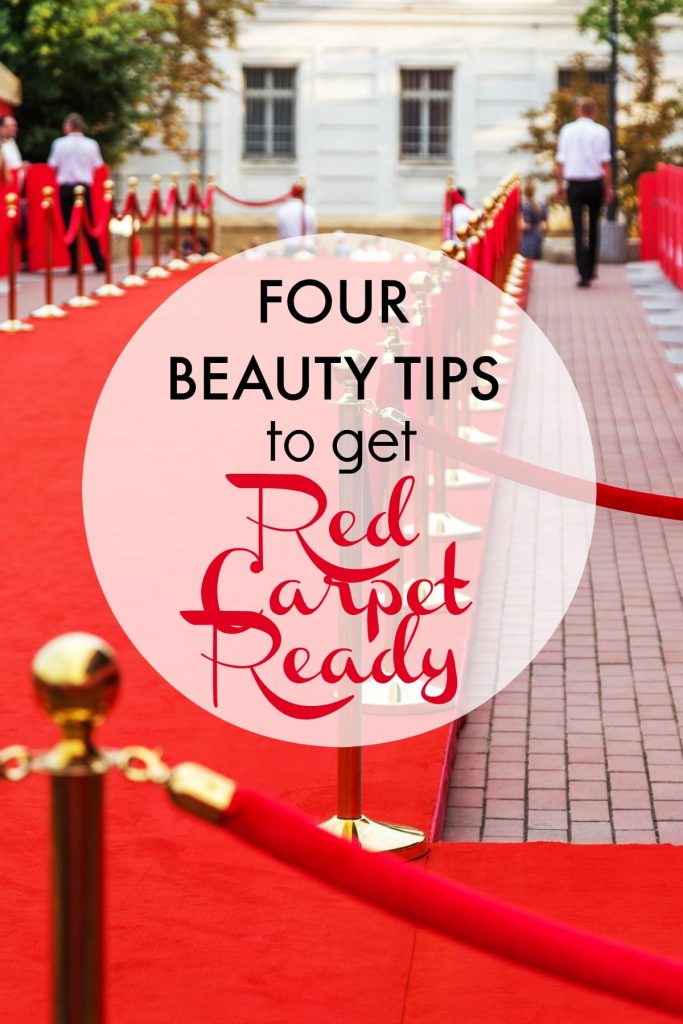 Here are four beauty tips, with products to accompany them, so you can get red carpet ready just like your favorite celebrity.
Four Beauty Tips to Get Red Carpet Ready
Get your beauty sleep
Let's face it, when you don't get a good night's sleep, no amount of concealer and magic cream can cover up those dark circles. One way to bring your A-game is to get a good night's sleep.
This is something I can really relate to because I've struggled with sleeping issues for over a decade now. And when I have a big event the next or am traveling, sleep is an even bigger issue. After a bad night of sleep, I wake up the next morning with big puffy eyes, dark circles and in one heck of a cranky mood.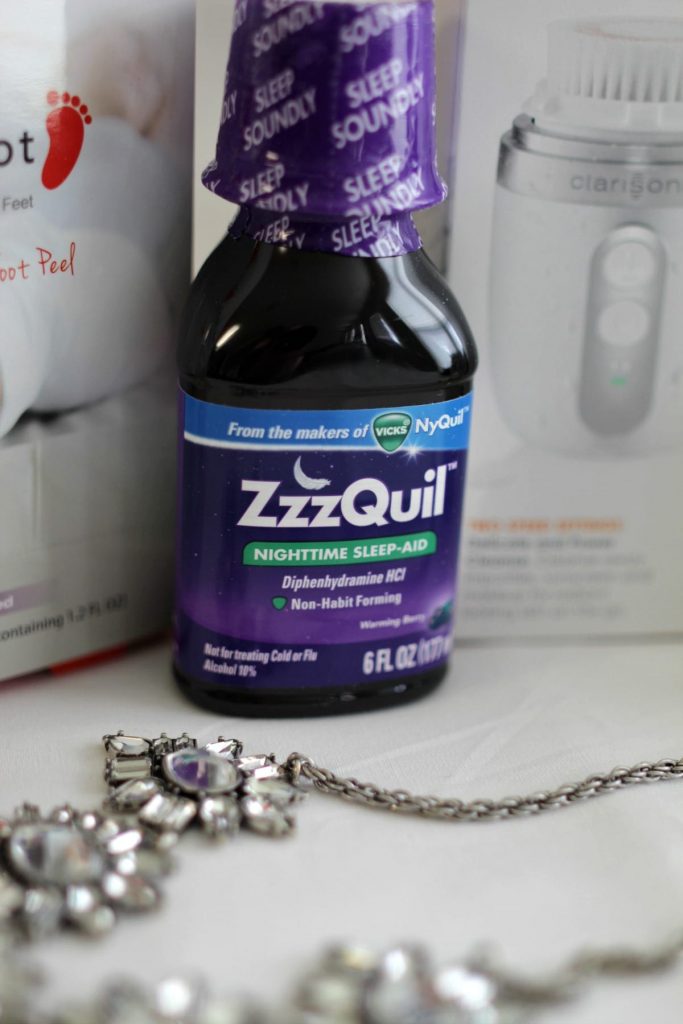 What's my secret before a big event to make sure I get a really good night of beauty sleep? ! ZzzQuil, from the makers of Vicks NyQuil. It's a non-habit forming sleep-aid designed to help with occasional sleeplessness. It helps me fall asleep easily, sleep soundly and wake up refreshed allowing me to #BringMyBest the next day. I love how it doesn't leave me feeling groggy the next day, which is an issue I've had in the past with other products.
After I've taken my ZzzQuil and am ready for a good night's sleep, I can focus on beautiful looking skin, which leads me to my next tip…
Put your best face forward
Over the last year I've really been focusing on healthy looking skin. I have a good morning and evening beauty routine down and I've noticed a drastic change in my skin.
When women ask me what one beauty product I would recommend to take a step towards healthier skin, without a doubt I recommend a Clarisonic face brush. Since adding this to my evening beauty routine, I've noticed softer, more radiant skin and I love it.
But what about when you're traveling? Whether I'm traveling for work or pleasure, I try to take the least amount of things with me as possible. You see, I am an over-packer. Since the days of going to week long camps as a kid to vacations with my family as an adult, I've always been a chronic over-packer. But I'm working on this. One way is knowing which beauty products come in just the right sizes for travel.
So, when I was introduced to the Clarisonic MIA Fit, I was very excited! This product is for the woman on-the-go whose skin fitness is an important area in their life.
Here are a few key benefits you'll get by using the Clarisonic MIA Fit:
After going all day with makeup, sunscreen and everyday impurities on your face, the MIA Fit gently removes those
It cleanses your skin six times better than hands alone
It preps your skin for better absorption of your skin care products
It's perfect for all skin types
Use the 60 second delicate cleanse to remove makeup or the 80 second power-cleanse for long-wearing makeup removal or after a workout.
Put your best face forward by using a product that helps remove dead skin cells, and delivers radiant skin ready for your up close!
Take care of those feet
It never fails that after winter is coming to a close, I take a look at my feet that have been covered with shoes and socks all winter long and grimace a little. When you're getting ready for a big event, you want to look and feel good from head to toe.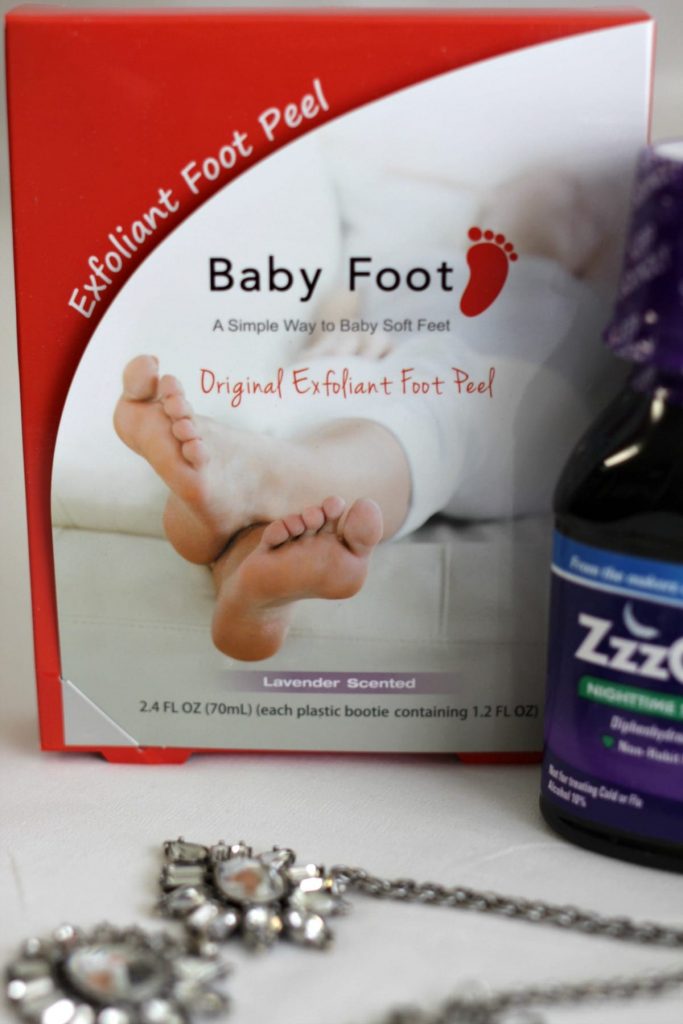 You can have feet that are red carpet ready by using Baby Foot, a total foot care package that helps you care for and maintain your feet at home.
Why do your feet look so awful and rough? Dead skins cells. Over time, these dead skin cells have built up, causing feet to become cracked and unsightly looking. Baby Foot is a scientifically formulated product that contains 17 types of natural extracts, which exfoliate and moisturize at the same time.
You'll want to use this product about a week before your big event because the dead skin cells will start to peel 5 to 7 days after the initial application. Your skin may become dry before the peeling begins, but don't worry — just apply moisturizer and let your feet do their thing. Do not peel the dead skin! It will naturally remove itself, revealing soft feet that are definitely red carpet ready.
Don't forget the ultimate beauty accessory
Okay, so you've gotten a great night of sleep, your skin is prepped and your feet are soft as a baby's….well you know. What's one thing to not forget as you're about to walk out that door? A scent with a bit of glamour, sensuality and charm! I'm a scent girl and never leave home with out a spritz of my favorite perfume or body spray.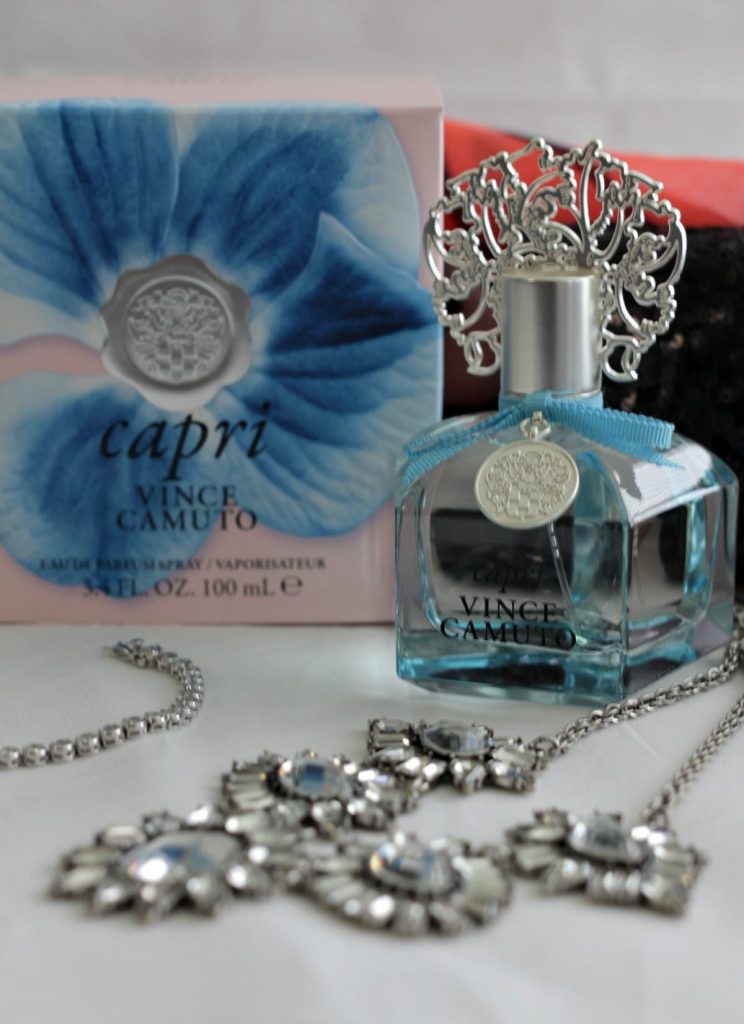 Let me introduce you to Capri Vince Camuto.
My oldest son has been wearing Vince Camuto Homme and it's hands down one of his favorite fragrances. And I'm happy to say Capri is now, hands down, one of my favorite fragrances to wear. Plus the bottle looks amazing displayed on my bathroom counter.
If like me, you like a little adventure and spontaneity in your life, Capri Vince Camuto is your type of fragrance. It features a floral-fruit scent with notes of violet leaves, juicy pear, pink grapefruit and a hint of vanilla.
The bottle is inspired by sea glass reminiscent of the Mediterranean's blue waters. It's a fragrance I am happy to have added to my collection.
Now that you look, feel and smell good it's time to take on the world one confident step at a time.
Now tell me — what's your favorite awards show and favorite red carpet ready beauty tip? Ready, set, go!