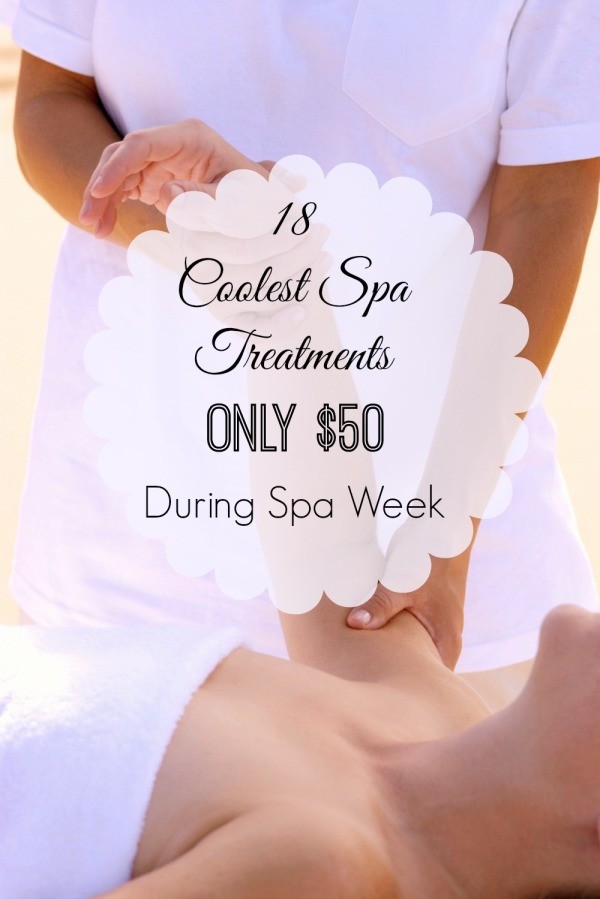 Oh I do love me some Spa Week. If you know what I'm talking about, then you know how amazing it is. If you don't – let me fill you in. Spa Week is one week, October 20 – 26, where Spa Treatments are only $50. Yes, $50. It's awesome because you can either try a spa for the first time, try a treatment you've been dreaming of or gift a Spa Week gift certificate and treat someone special to some pampering. You can find out more about Spa Week on their website.
Now, about these 18 Amazing Spa Treatments…
From Pumpkin Peel Facials, Cinnamon and Ginger Root Body Scrubs and Cranberry Mandarin Oil Massages – here are 18 of the coolest Spa Week treatments available, along with their corresponding city. I'll take one of each please!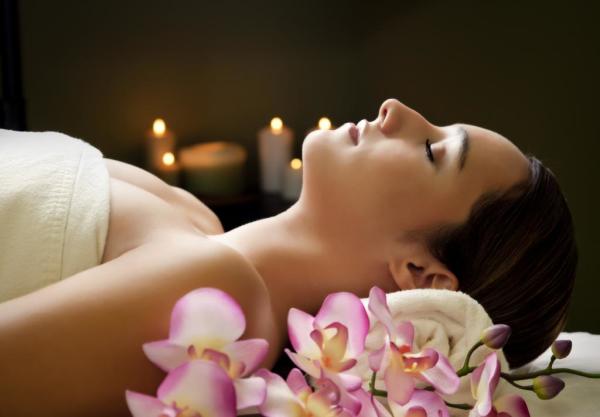 1. Fire Cupping Session to Increase Circulation at Shoreline Massage Therapy in San Diego, CA
2. Genie Pod Session for Cellulite Reduction, Skin Tightening and Increased Metabolism at Genie Pod Spa in New York, NY
3. 50 Min 'The Chicago Tribune Favorite' Indian Head Massage at Spa Space in Chicago, IL
4. Semi-Permanent Beauty Mark (Micropigmentation) at Julie Michaud Prettyology in Boston, MA
5. 'The Cocoon' Body Wrap Includes Warming Dry Float Experience and Slimming Body Wrap at Eau Spa at Eau Palm Beach Resort & Spa in Manalapan, FL
6. Two 30 Minute V-Infusion Treatments to Tone, Detoxify and Balance at Herbal Infusion in Fort Washington, MD
7. Infinity Float Session for Stress Relief and Detoxification at Infinity Float NYC in New York, NY
8. 'Cap Zap' Spot Treatment for Broken Capillaries on Nose, Cheek or Chin at SkinHealth Centers in Boston, MA
9. Slenderpress Treatment (Lose Two to Three Pounds Instantly) at Antoinette Boudoir Spa in New York, NY
10. Raindrop Therapy Massage with Essential Oils and Energy Work on Back and Feet at Euphoria Massage and Spa in Little Falls, NJ
11. Facial Rejuvenation with Chinese Facial Reading and Cupping Massage for Face and Neck at A Healing Arts Center in Tampa, FL
12. 60 Minutes Qigone One Finger Meditation Session at Akai Wellness Center in New York, NY
13. Infrared Sauna Wrap Treatment with Vitamin B-12 Shot at Restorations Wellness Center & Spa in Greenwood Village, CO
14. Vibradermabrasion Treatment To Stimulate Collagen Growth at TRIFECTA Med Spa in New York, NY
15. Dermalife Body Treatment Body Wrap and Hydrotherapy Capsule with Steam, LED Light, Massage and Aromatherapy at Beauty Culture in Arcadia, CA
16. BioTe Hormone Consultation at Lumiere Fitness Spa in Houston, TX
17. Blue Light Acne Therapy Mask, Red Light Fine Line and Wrinkles Mask or Green Light Age Spot Therapy Mask at SHRINK Studios in Houston, TX
18. Loofah Body Buff and Scrub (Spa Service Done in the Hammam) at Contour Day Spa in Plantation, FL
*Disclosure: This post contains affiliate links and I will be compensated if you make a purchase after clicking on my links.