Happy Friday everyone! I have a fun and fabulous Fashion Friday deal for you today from Cents of Style. When you spend $15.00 or more, you will receive a FREE pair of sunglasses, plus 10% off and FREE shipping using coupon code SHADES. Nice deal right?!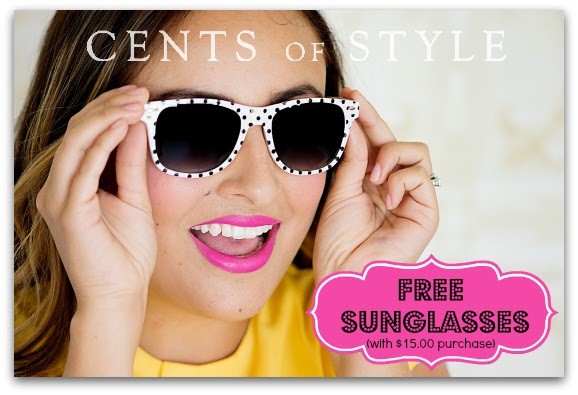 Cents of Style has added a lot of product to their clearance section for even more savings.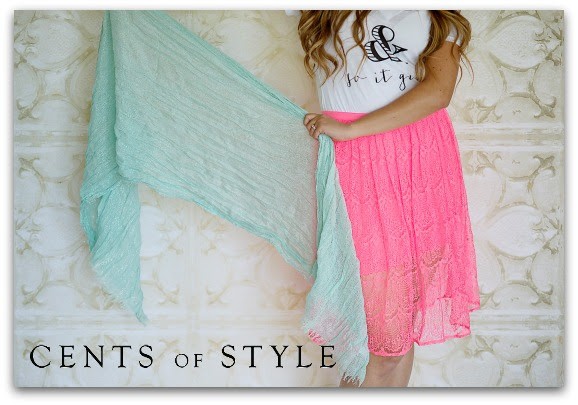 The Kass scarf is a metallic highlighted oblong scarf and comes in 4 colors. It is only $7.95 & FREE SHIPPING today, 6/13/14. Buy two for $15.90 and get the FREE sunglasses too. 3 items- $15.90, $5.30 per item & FREE SHIPPING!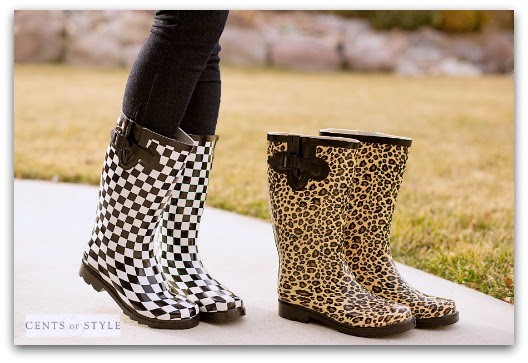 Get a fun pair of wellies for $19.95 today, add the free sunglasses and rain boots for under $10 each!
Here are a few Instructions and Restrictions:
Instructions:
1-Add $15.00 or more worth of product to your cart.
2- Proceed to checkout
3-Pop-up window will offer the free sunglasses
4-Add the free sunglasses to your cart.
5-Add the additional 10% off discount code (SHADES) at checkout. (Make sure final purchase amount is over $15.00 to receive sunglasses)
6-Place the order.
Restrictions:
-limit one FREE pair of sunglasses per customer/per order.
-please make sure the total spent is $15.00 or more at final checkout, after all discounts. The FREE sunglasses will ONLY be sent with order who fulfill the $15.00 requirement on the final purchase price.
-offer valid 6/13/14 or while supplies last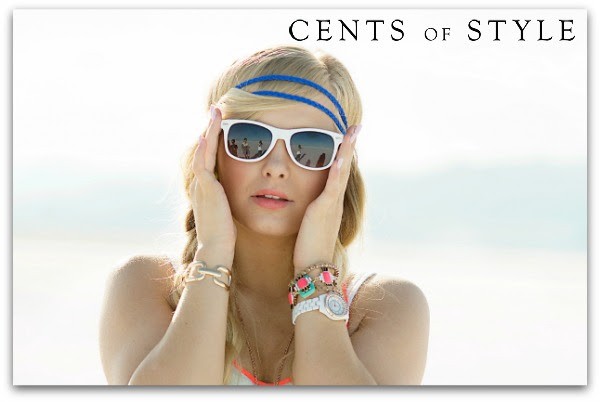 Are you ready to have some fun shopping and choosing a few really cute items, plus getting a Free pair of sunglasses and Free Shipping? Head on over to Cents of Style TODAY! This deal is good for today only, 6/13/14.