Yay for fall outfit ideas! I love the colors navy and brown together, and this fall outfit idea merges the two in a casual every day outfit I love. It's incredibly comfortable, plus this Merona Knit Shift dress was on clearance at my local Target for just under $13. Score.
I like how this dress hangs just at the knee. It's perfect for the cooler temperatures and I can wear it with boots or flats. I'm thinking a pair of leopard print flats would also go quite nicely with this.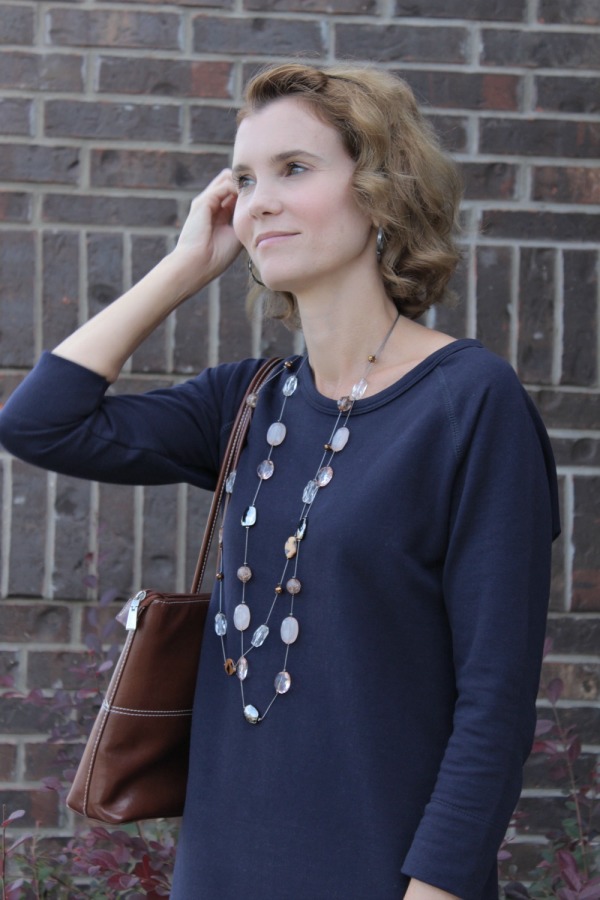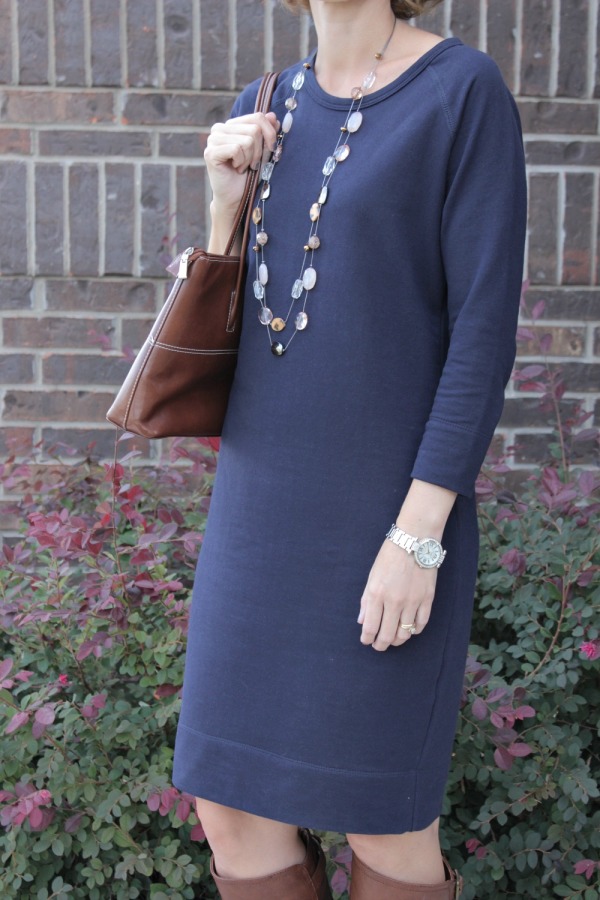 Add some simple jewelry and a complimenting handbag and I'm good to go for running errands, weekend shopping or a night out to the movies. I mentioned this dress is comfortable, but I have to say it again. It's SO comfortable! When I first saw it on the rack, I thought it might be too simplistic for me, but I actually like it. This is one of those go-to outfits I don't have to think a lot about.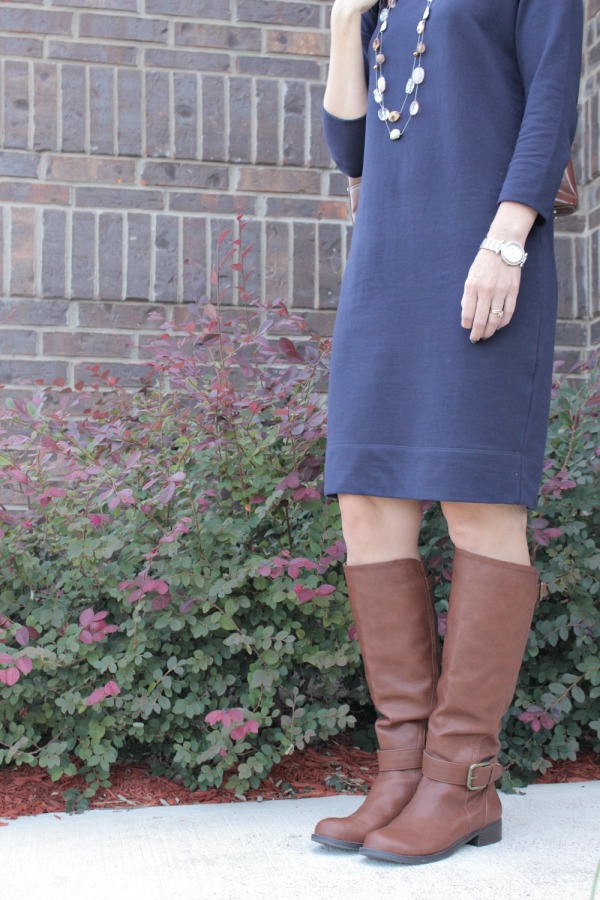 Outfit details:
Merona Knit Shift Dress from Target
Necklace (over 2 years old from my closet)
Purse (also over 2 years old from my closet)