One of my all-time favorite stores for ordering dresses has just announced the launch of new thematic lines such as Contemporary and Bohemian. I'm talking about eShakti! Last season I styled this floral dress and it's still one of my favorites hanging in my closet. I've worn it to a couple of weddings and just love how it fits!
Summer is definitely here!
eShakti has added new pieces in these categories like jumpsuits, pants and shorts. Here are a few pieces that caught my eye BIG time!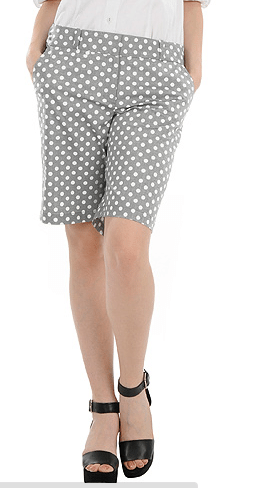 eShakti has changed the look of their site, making it more clean and easy to navigate. I love the feature on the bottom where they show customers/bloggers in their clothes.
What you may not know about eShakti, is they customize their clothes for your size and style. In anything you buy, you have the choice of necklines, sleeves and length so their clothes flatter YOU. I love that! We all have different body types and what works for me, might not work for you and vise versa.
How would you like a $35 gift code to purchase something on eShakti? They currently have a pretty incredible sale going on, so you can save even more money.
To use your $35 gift code, enter MFJULIES35 at checkout in the 'Gift Coupon / Referral Code' box. Valid until July 10, 2015. Notice you only need a minimum order of $30 to use the code. Head on over here and get shopping!