If you're looking for an easy, spicy and very tasty Taco Hummus recipe you are in the right place!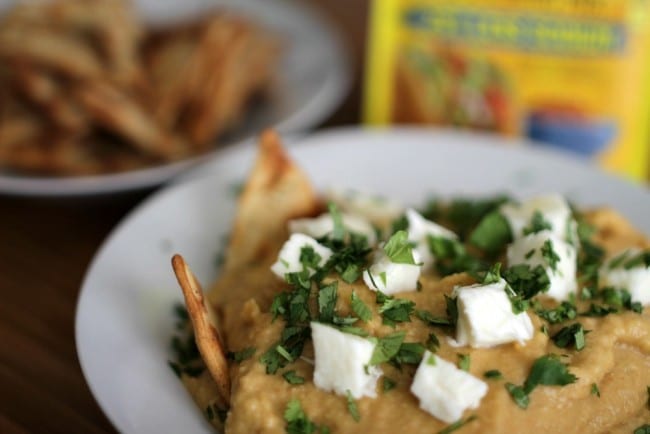 For as long as I can remember, I've either hosted or attended a Game Day party. Last year we had a bunch of teens over and set up a big screen to watch the game on in the back yard; complete with s'mores and a roaring fire. I honestly don't even remember who was playing, but I remember the food and the guests. Game Day is all about cheering on your favorite team, but it's also about one of my favorite topics to discuss – FOOD!
For this year's menu, I decided to spice things up a bit using Old El Paso™ products I picked up at our local Randall's grocery store. I have my fingers crossed the weather will be on the chilly side since I'm planning on serving a big 'ol pot of taco soup. If the weather doesn't cooperate, we'll just turn up the air conditioner and call it a successful day.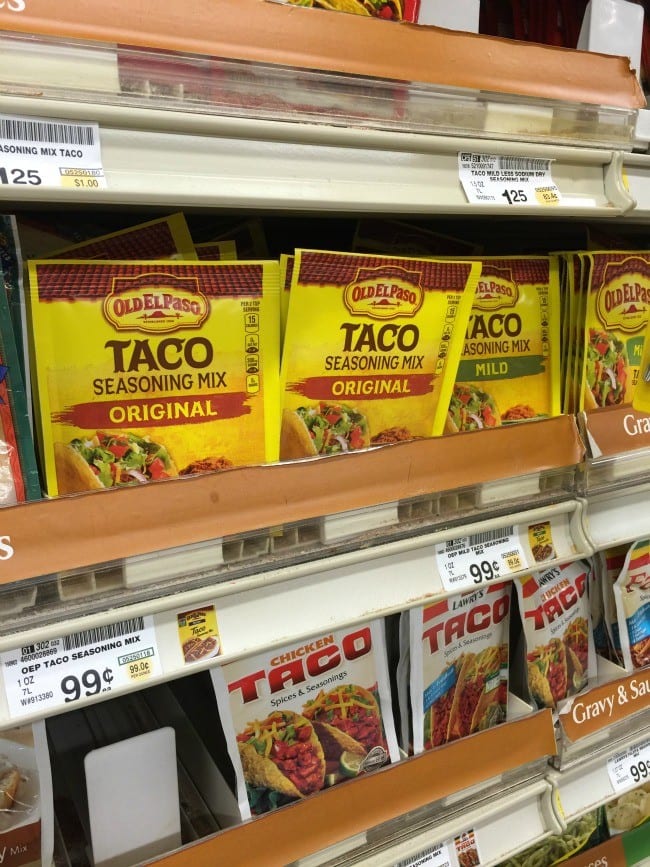 I'm also serving this easy taco hummus. I can't put my finger on what sparked it, but we have become hummus crazy in the last few months. I keep buying it and we keep eating it. I found the recipe on the Old El Paso website in their Game Day section. I've eaten my fair share of hummus, but I've actually never made it. In fact, I've never even purchased chick peas before.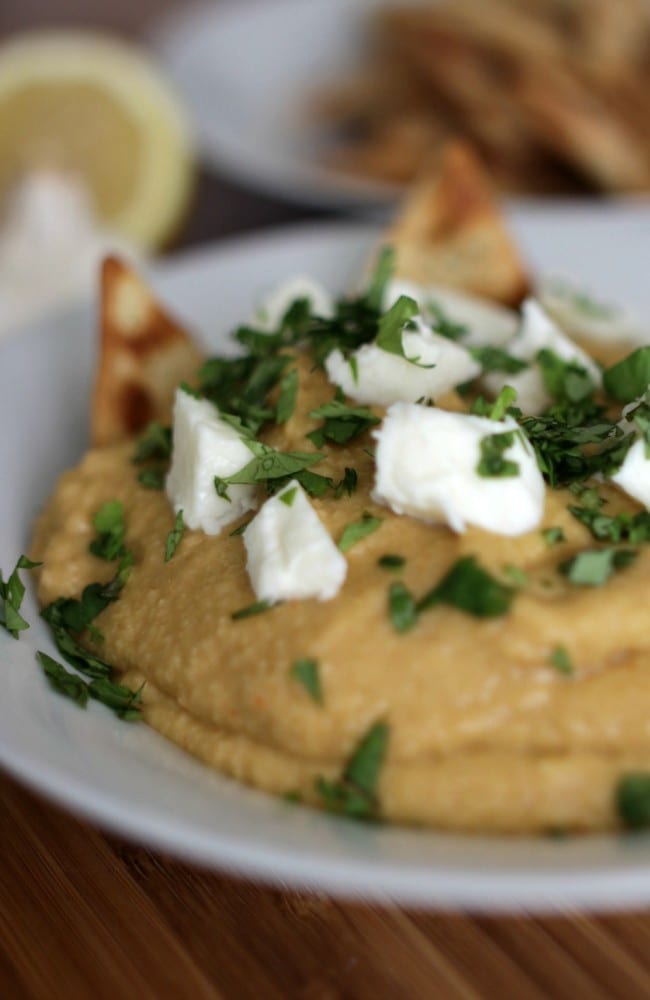 The recipe includes low prep work and is whipped up in the blender or food processor. To make it you need Old El Paso taco seasoning, a can of chick peas, olive oil, lemon juice, chopped garlic, fresh cilantro and I added a can of green chilies and fresh mozzarella. You can serve it with homemade tortilla chips, using Old El Paso soft tortillas. I went with store bought pita chips to make it a little easier on myself and…I just really like pita chips.
The Old El Paso taco seasoning and green chilies gave this dip a really nice kick!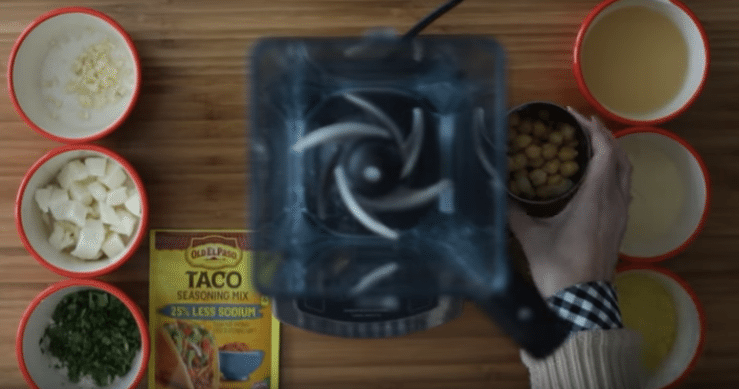 Before I share the complete recipe with you, here's a look at how easy this taco hummus recipe really is!
Game Day Menu:
Taco Soup served with shredded cheese, sour cream and tortilla chips
Taco Hummus served with pita chips
Chopped Fresh Veggies
Peanut Butter Balls for dessert (because they're always requested)
Are you hosting or attending a Game Day party this year? If so, spice it up by bringing or serving this taco hummus. Your guests will devour it!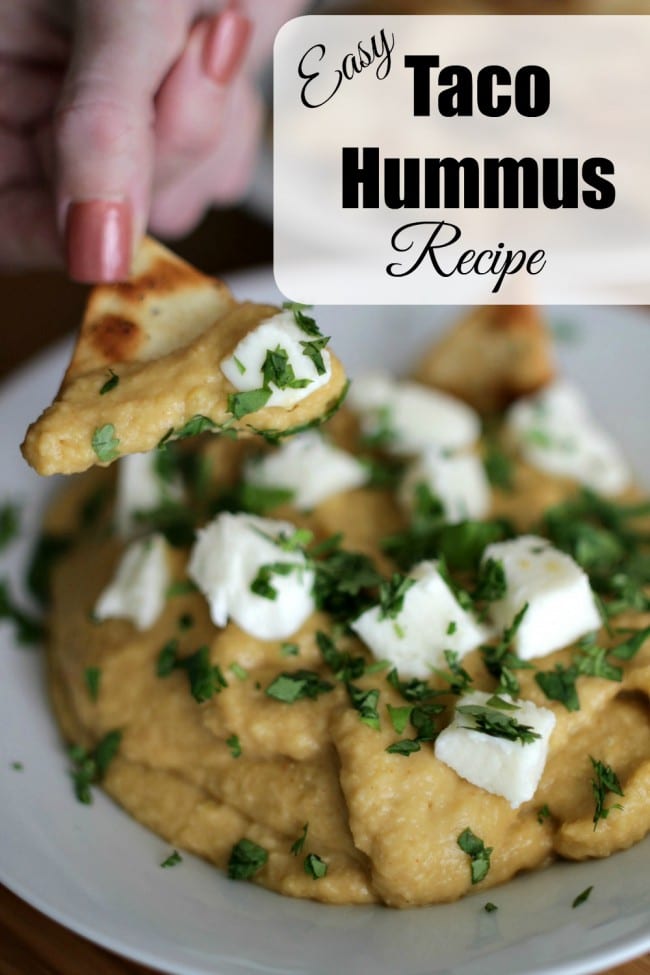 This is a sponsored conversation written by me on behalf of Albertsons. The opinions and text are all mine.