Ahhh, gorgeous glowing skin. Isn't that what we all want? Sometimes we have all the ingredients we need to give our skin a boost right in our own kitchens. Seriously! My daughter is the DIY face masks queen. You'll often hear one of her brothers ask what is on your face?!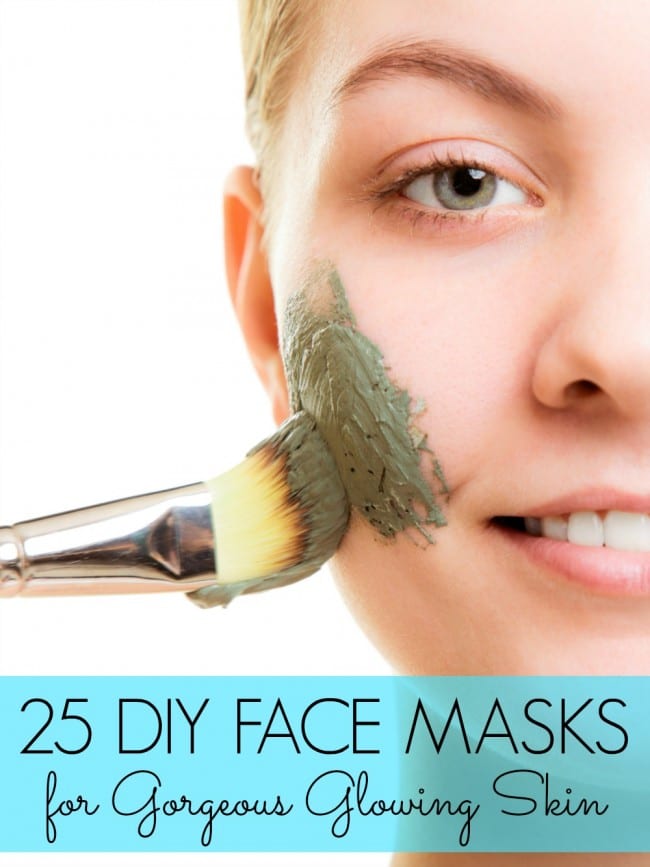 I'll admit it right here and right now…I have a really hard time putting food on my face. Bananas? Gag me. Avocado? Ugh. Coffee? Okay, now we're talking. But if we're talking about DIY face masks that give me glowing skin free of acne and large pores, I'm in. I'll put on my big girl pants and spread some food on my face.
I've rounded up 25 DIY face masks for you and me to try. You ready? Let's do this.
**Be sure to scroll to the bottom of the post for a few "done for you" mask recommendations from Mom Fabulous as well!**
25 DIY Face Masks
This post contains some affiliate links for your convenience. Click here to read my full disclosure policy.
If you've gotten this far in the post and are just feeling like, "Yeah, but this whole DIY thing just seems too messy…and hassly", take a minute to peek at some "done for you" options that can ship right to your door as well:

I hope you enjoyed this round-up of 25 DIY Face Masks. If you try any of these, have tried any of these or know of more great recipes, please let me know in the comments below!