If you're looking for an easy and palate pleasing Stuffed Bell Pepper Recipe that's perfect for a weeknight meal, I have the one for you. I grew up eating my mom's stuffed bell peppers. It's comfort food, but it's also healthy. Win-win. When my kids walked in the door last night, the air was filled with the amazing aroma this recipe gives off. I know I've made an award-winning (meaning kid pleasing) recipe when they say two things: what's for dinner it smells amazing and that was really good mom.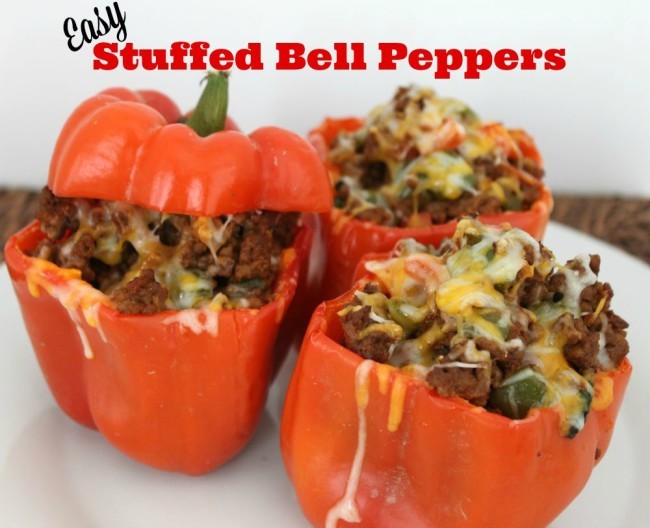 The hardest part of this recipe (and it's not hard at all) is getting the bell peppers ready to be stuffed. You just chop off the top and take out the seeded core. After that, the most time consuming part is chopping the veggies. Unless you have a food processor. An item that's on my kitchen wishlist.
Here's the order I recommend doing this recipe in:
Chop all of your vegetables that go in the meat filling
Get the whole peppers ready
Bake the whole peppers
While the whole peppers are baking, cook your filling
Fill the whole peppers and bake again
If you have a plan and an order to do things in, your time in the kitchen will be less. I love being in the kitchen, but I do not under any circumstance want to be in there longer than necessary. Who's got time for that yo? (My kids love it when I say 'yo'.)
Easy Stuffed Bell Pepper Recipe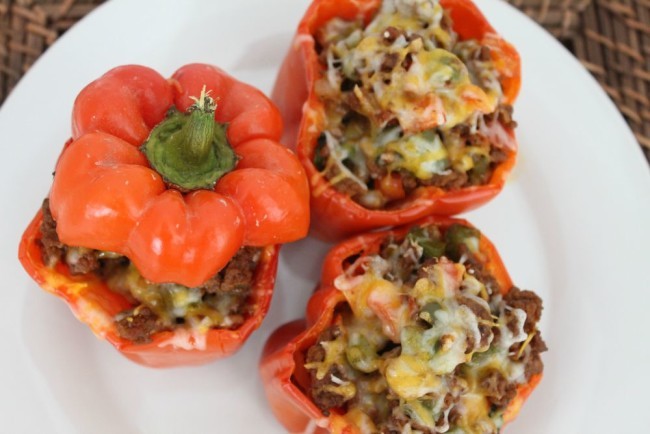 Side note: I stated that this recipe feeds 5 because that's how many are in my family. And, we each only had one stuffed pepper because we had sides with it as well. One stuffed pepper, plus a side like rice and fresh fruit, fills us up.Just note that this recipe is for 5 people to each have one pepper.

Is this easy stuffed bell pepper recipe something you think your family will enjoy? My 11 year old wasn't quite sure if he would like it, but as soon as he took a bite he couldn't believe how good it was. This is a great way to serve your kids a good amount of vegetables.