This is a sponsored post written by me on behalf of Sam's Club. All opinions are 100% mine.
Does the term 'spring cleaning' make your eye twitch, your heart beat a little faster and send your energy level way down? I hear ya. Me too. It's not that I hate to clean and my home isn't super messy, but when I start looking at spring cleaning tips and checklists, it stresses me out!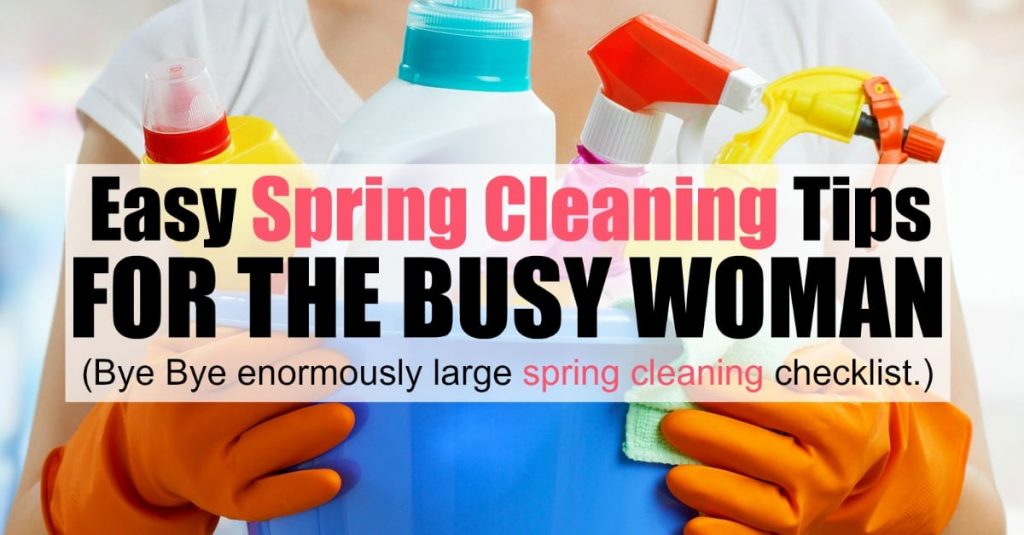 I'm busy. You're busy. We're all busy, right? And I don't know about you, but spring is one of the busiest seasons in life for us, both when it comes to family/kid activities and our jobs. I love the idea of tackling areas of my home that need a good cleaning, but I also like the idea of doable, easy Spring Cleaning tips.
So this is what I do. I pick three areas or items in my home that I know have been neglected and need a good, thorough spring cleaning. If those three things end up not taking me long and I have time for more, super. Let's do it. If not, I pat myself on the back for taking care of those three things and enjoy them.
After I have my list, I make a list of cleaning supplies needed. To get your dollar's worth, consider shopping at SamsClub.com where you can Stock Up on spring cleaning supplies. Be sure to get a membership there so you can take advantage of their membership pricing!
For my spring cleaning needs, I picked up Dual-Action Microfiber Flip Mop with Extra Refill and Lysol Disinfectant Spray (Crisp Linen Scent). Another item I'm considering are their Center Pull Paper Towel Rolls.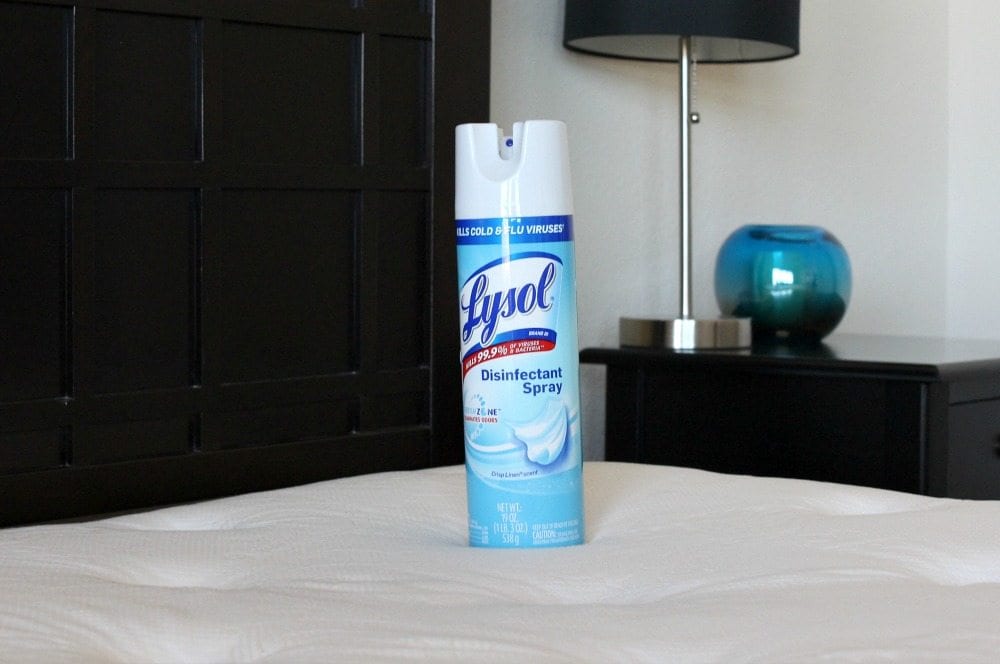 My 3 Spring Cleaning Needs
Here's my spring cleaning checklist:
Clean the blinds
'Clean' all mattresses and rotate and/or flip
Go through linen closets, getting rid of items and restocking with new towels
Short list right? It's a short list, but all three of these items desperately need to be done and I'll feel like a million bucks when they're completed.
My suggestion is to choose three areas in your home that drive you the most crazy and take care of those. Maybe it's your over-flowing kitchen cabinets (that are full of dishes and crumbs). Or maybe it's your front porch where you get attacked by cobwebs every time you step out the door. Or your baseboards, that used to be white, and have collected quite a nice layer of dust.
Whatever it is, once you've taken care of them, you just might be motivated to get to other areas of your home.
Easy Spring Cleaning Tips for My 3 Item Checklist
Cleaning the blinds
I don't know what it is about cleaning blinds, but it's one of those tasks that seems so overwhelming to me. It's probably because we have a two-story home, with lots of windows and lots of blinds that have gone neglected. I did some research on the best ways to clean blinds and the bottom line is, it actually won't take me that long to do. I just need to block out some time and do it.
I can not wait to get this done! When I open our blinds to let some sun in everyday, I always cringe and tell myself 'someone really needs to clean these'. 😉 Getting that task done will make me feel amazing and ready to tackle what's next on my list…
'Clean' the mattresses and rotate them
Mattresses are gross. Just think about it for a minute. Unless you shower every night before you crawl into bed, your mattress is full of bodily oils and dirt. And then there are the environmental factors like dust and pollen. Let's not even get started on your kids' mattresses…
Needless to say, our mattresses need to be cleaned.
There are a number of ways to clean your mattresses, from deep cleaning and getting stains out, to deodorizing them.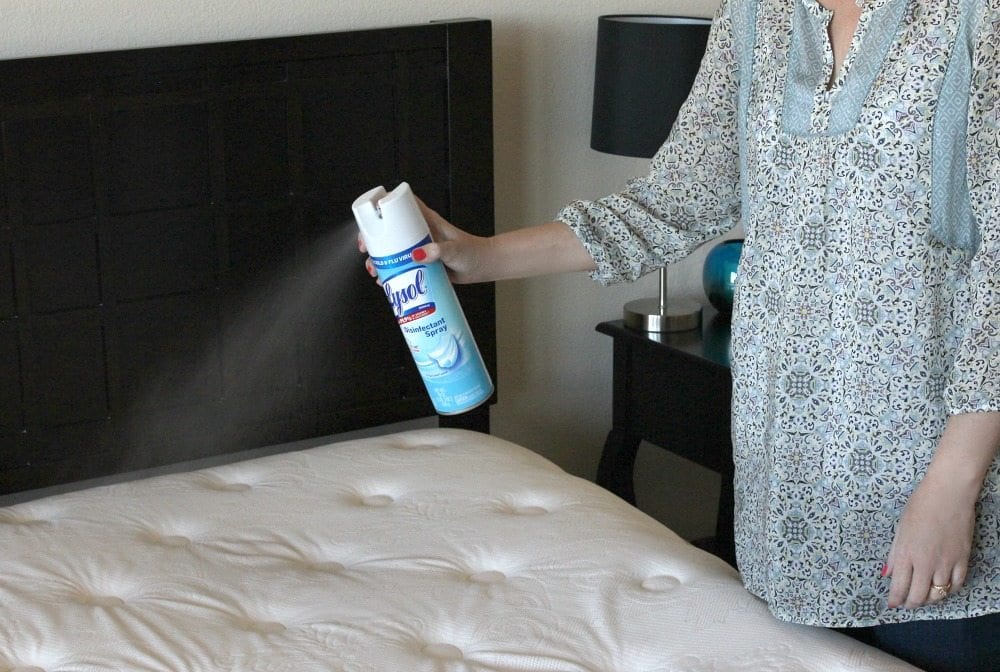 I like to spray our mattresses with Lysol Disinfecting spray, after I've stripped the sheets, and let it sit for awhile. That clean linen scent makes me do a happy dance. You too?
(Side note: During my weekly cleaning, I spray our door knobs and light switches with Lysol Disinfecting spray for some extra germ protection.)
Why flip and rotate a mattress? It helps to keep the distribution of padding and foam consistent throughout the mattress. Pillow top mattresses can be rotated 180 degrees every six months, while standard mattresses need to be rotated and flipped.
Go through linen closets
We have two linen closets in our home: the master bath one and one for the kids. They are a mess. The linen closet is something I have to look at and deal with two times a day. I have to get in there in the mornings when I'm getting ready to grab my makeup, towel etc. I also have to get in there at night to grab items for washing my face and brushing my teeth. So, you would think since I have to deal with it, let's see, 14 times a week I would do something about it! Aren't we humans funny?
Because of what I do for a living, I receive an over abundant amount of beauty supplies. Every.single.week. It's gotten to the point where I went from one large basket of random items to now two large baskets of random items. My daughter loves to go in there and dig for stuff, but it drives me nuts. (I'm thinking she's going to receive a lot of beauty supply care packages from me when she goes to college.) That's the first thing I'll take care of is getting rid of toiletries.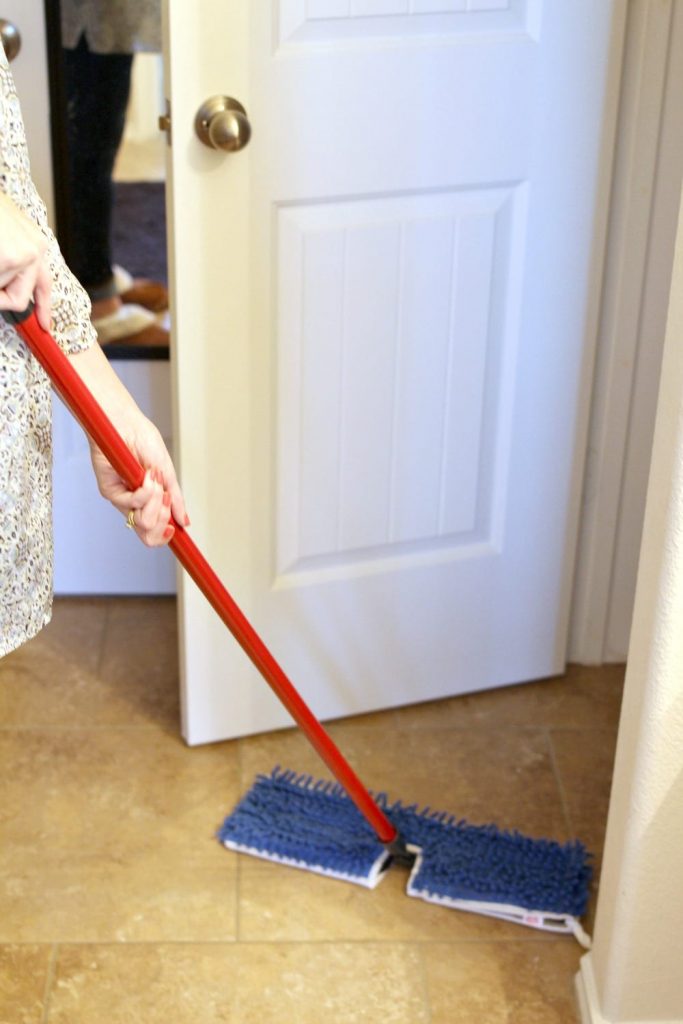 Here's how I'll get these areas taken care of:
Take everything off of the shelves
Get rid of items we don't need/want
Get rid of torn, stained towels
Organize the items left over and label containers
Wipe down shelves and disinfect
Sweep and mop the floor
Restock with new towels (if needed)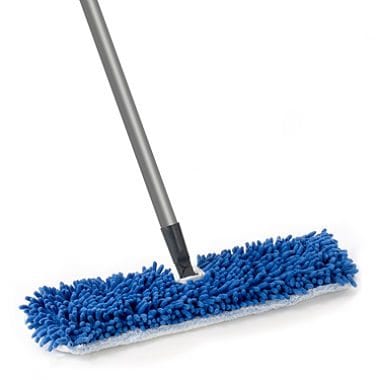 Ahhhhh, I am feeling better already now that I have a plan! A plan helps me not to feel as overwhelmed, which is a very good thing for me (and my family).
Do you have any spring cleaning tips that help you get those much needed cleaning chores done every year? I would love to hear them!