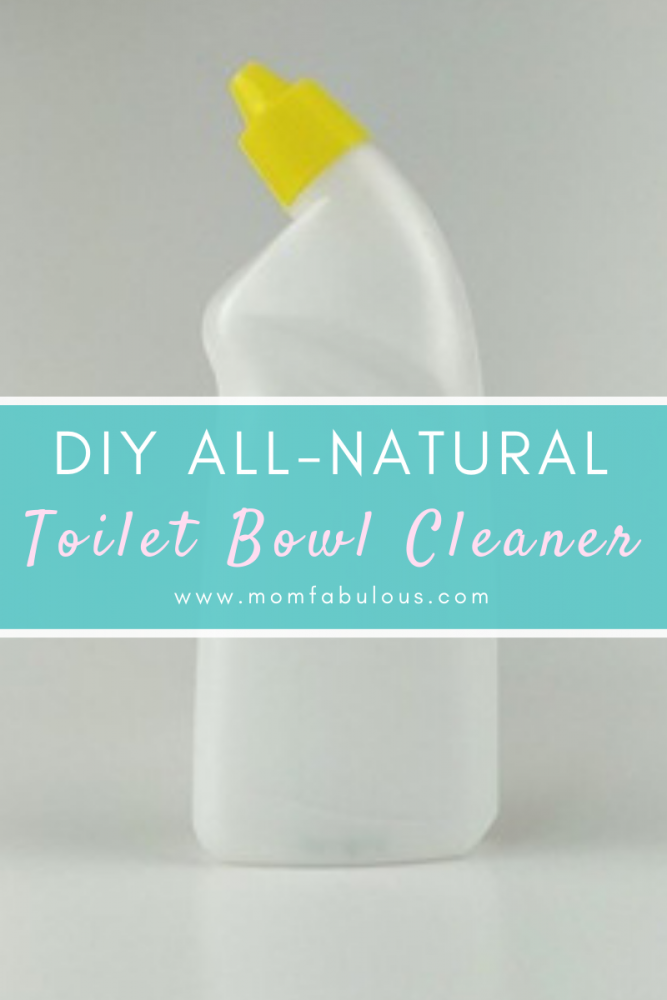 Most people assume that their toilet has more germs than anywhere else in their home. Yes, that's where you do your business, which can get messy when you're potty training kids or fighting the inevitable winter stomach bug. It looks dirty every few days, and possibly gets cleaned more frequently than just about anything else in your home.
But it's actually not the germ-iest spot in your house. There are plenty of things in our home that carry massive amounts of germs…like your cutting board, washer, television remote, and refrigerator drawers. Recent research has even determined that cell phones are 7 times dirtier than toilet seats…Gross! 
Side note – grab a wipe and clean off your phone! 
Common household cleaners
Popular brands of bathroom cleaners have been around for years. The bubbly spray that makes your counter tops shine, the creamy white and gritty liquid that brightens your tub by at least one shade of white, and the blue gel that removes all the gunk from your toilet.
Those cleaners may clean, but they may also harm you and your family in the process. Did you know that commercial cleaners you purchase from mega stores (like Walmart, Target, and the grocery store) actually contain toxic ingredients?
Windex is one of the worst, but toilet bowl cleaners aren't much better. They utilize such harsh, strong chemicals to let you remove the grime without any elbow grease. But in order to reduce your hard work, they need to contain poisonous ingredients.
But it seems like most Mamas will put in a slight bit of effort if it means they don't bring toxic chemicals in their home. And when it's time to to train your children how to clean house (because one day they will be an independent adult), you don't want to knowingly hand your child a bottle of harmful substances.
Is it realistic to switch from toxic to green cleaners?
Maybe you're thinking, "But I can't afford all of these fancy organic cleaners that cost twice as much!" Don't worry – it's actually significantly cheaper to make your own household cleaners! And only a few basic ingredients are required. 
Once you purchase the essentials, you can make anything: toilet bowl cleaner, all-purpose countertop spray, floor cleaner, fruit and veggie cleaner, etc. You can even begin to craft all-natural beauty products like hand soap or face toner.
The basic ingredients for your home cleaning supply
Want to get started? Start with these essential ingredients:
Here's the cost analysis:
Vinegar: $3.99, 64 fl oz
Castile soap: $29.99, 64 oz
Tea Tree Oil: $21.95, 15 mL
Total: $55.93
With that amount, you can make approximately 32 toilet bowl cleaners with the vinegar and castile soap, but only 12 batches with the tea tree oil…but when you buy a second bottle of tea tree oil, you can produce 32 bottles of toilet bowl cleaner at only $2.43/bottle. That's a steal!
And we didn't even mention all of the other green cleaners and beauty products that you can make using those exact same ingredients…more on those at the end of the article!
DIY All-Natural Toilet Bowl Cleaner
Cleaning toilets is necessary but kinda gross. This homemade toilet bowl cleaner at least removes all of the toxic chemicals from your home and plumbing, plus avoids harmful chemicals from touching your skin or being inhaled as you clean.
¼ cup vinegar
25 drops tea tree oil
¼ cup castile soap (2 oz)
Optional: 15 drops of lemon or orange
Water
Spray bottle, or empty toilet cleaning bottle
First, add the vinegar and tea tree oil (and optional other oils) to the empty bottle.

Next add the water, leaving room for the castile soap. (If you add the soap first, you'll end up with bubbles in your bottle!)

Finally, add the castile soap. If needed, slowly add more water to fill the bottle.

Shake well to combine.
To use:
Thoroughly spray the inside of the toilet bowl with the cleaner. Let sit for 5-10 minutes. (The longer it sits, the better it cleans!) Wipe up your vanity, sink, mirror, and shower while you wait.

Using a toilet bowl wand or rag, clean the inside of the toilet bowl, concentrating under the rim and along the water line. If desired, add a few sprinkles of baking soda for built up grime.

Flush the bowl to rinse away the toilet bowl cleaner.
Happy non-toxic toilet cleaning!
Curious to try other homemade cleaners? Try these all-natural DIY recipes!
Try out these recipes for homemade beauty products that use the same ingredients!