*This post is presented by Anjolee, The Art of Jewelry.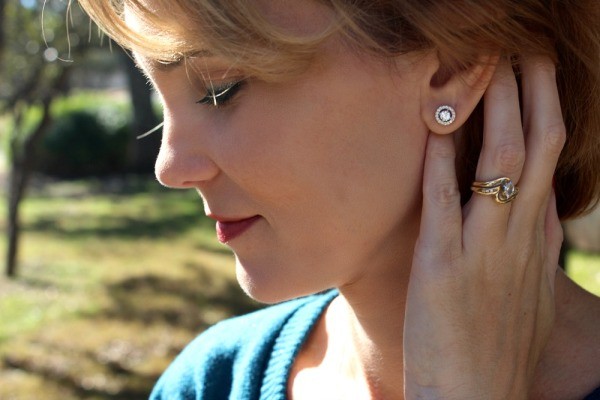 "Diamonds are a girl's best friend" is a famous quote from the original Broadway production of Gentlemen Prefer Blondes. It's such a famous line and I've always wondered where it came from. I'll never forget the day I received my engagement ring, looking at those sparkling diamonds and of course the man who gave it to me – down on one knee. I don't own many diamond pieces of jewelry, but the ones I do have are very special to me. I can tell a story about each one, when I received it and why.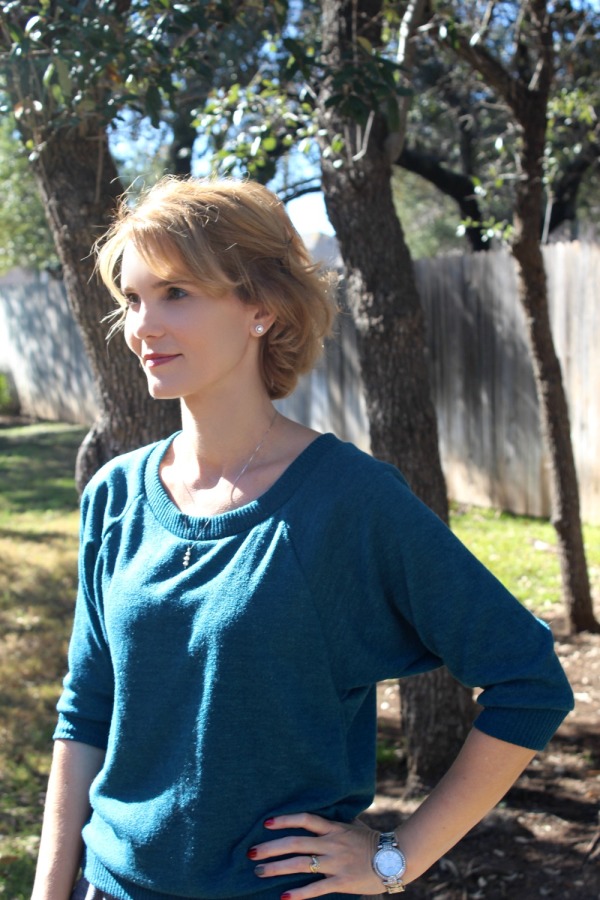 What I love about the pieces I have is the person who gave them to me and the time I know he spent choosing them. I'm talking about my husband of course. I remember him telling me how long it took to choose my wedding ring and 10 years later, giving me my beautiful Past, Present and Future necklace. Our 20 year anniversary will be here in a year and a half (crazy!) and I'm thinking about asking for a ring, like one of these diamond eternity bands.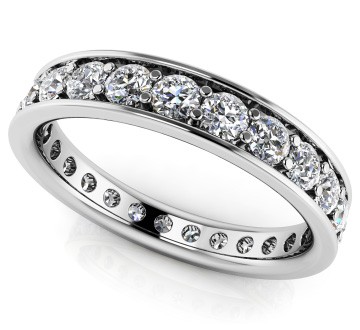 Diamond eternity band from Anjolee
The earrings I'm wearing in these photos are from Anjolee and they are now one of my favorite pieces of jewelry. They easily transition from day to night, which I love.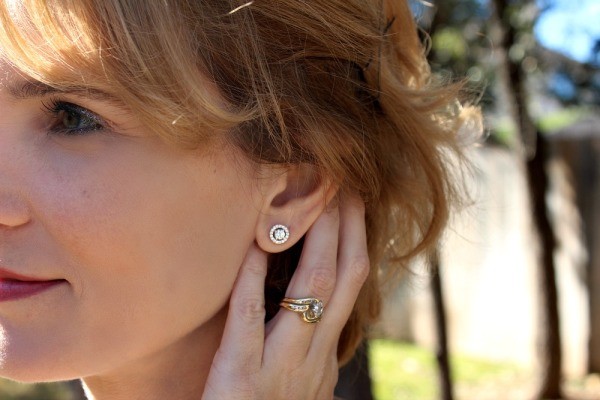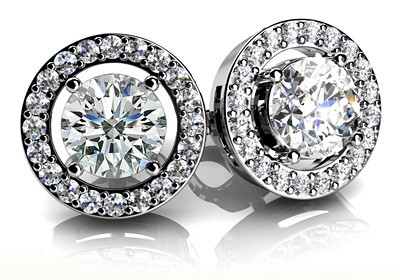 I was recently introduced to this company and like how you can customize your pieces according to metal type, diamond size, diamond/gemstone quality, and length/size. They have a beautiful selection of gemstone jewelry, with your choice of several birthstones.
The Romanced by Diamond stud earrings I'm wearing are offered in white gold, yellow gold and platinum. You can choose the carat weight as well. If you want something with a little color, these same earrings are offered with a gorgeous gemstone in the middle. Just stunning. To top it off, all of their jewelry arrives in a special wooden jewelry box, their certificate of authenticity, a 30-day return policy and free shipping. I store my earrings in the wooden jewelry box to keep them safe, and it looks beautiful.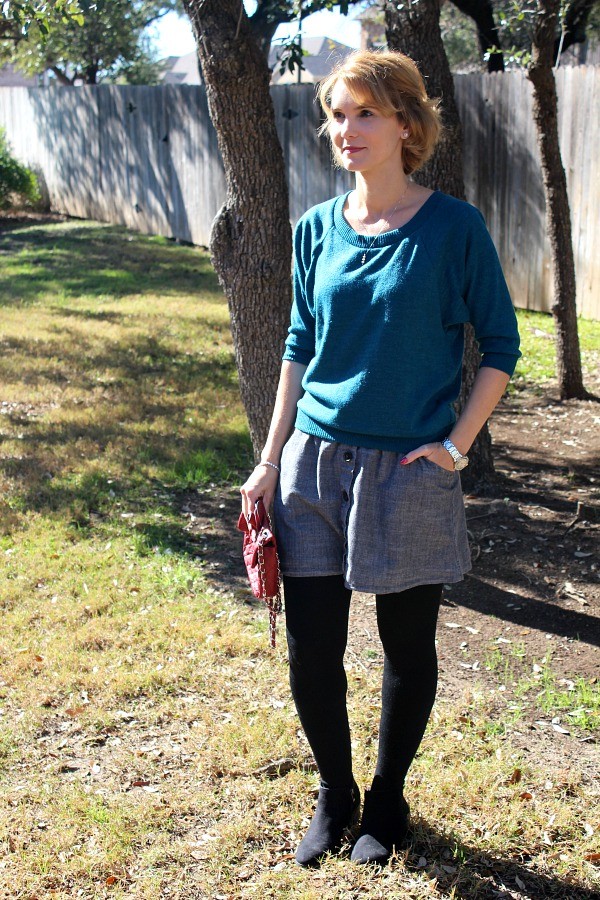 Do you have an anniversary, birthday or wedding coming up? If so, a customized piece of jewelry from Anjolee would be the perfect place to look from something very special.