Welcome to Day 7 of 31 Days of Fashion – Tips, Tricks & Outfit Ideas
There are some days I get dressed, look at my outfit in the mirror and say 'meh'. Even though there are days I don't leave the house (the secret is out), I still like to feel good about my outfit. I figured out years ago that if I'm going to work from home, getting dressed in an outfit I feel good in makes all the difference in my productivity. That's psychology 101 right there. When I do feel kind of meh (sorry, I really like that word), usually all it takes is something as simple as throwing on a cardigan.
Take this outfit for example. It's a cute polka dotted shirt and jeans, and it's stylish – but throw on this classic cardigan I received from Conversation Pieces and bam!, an outfit that I am fairly certain I will live in this fall.
I wish I could put into words the softness of this cardigan. But, I just can't. People, it's soft. So soft I find myself petting the sleeves. It's made with 55% polyester and 45% cotton, and is the perfect piece for layering. I really like how it seems to make the polka dots on my shirt pop!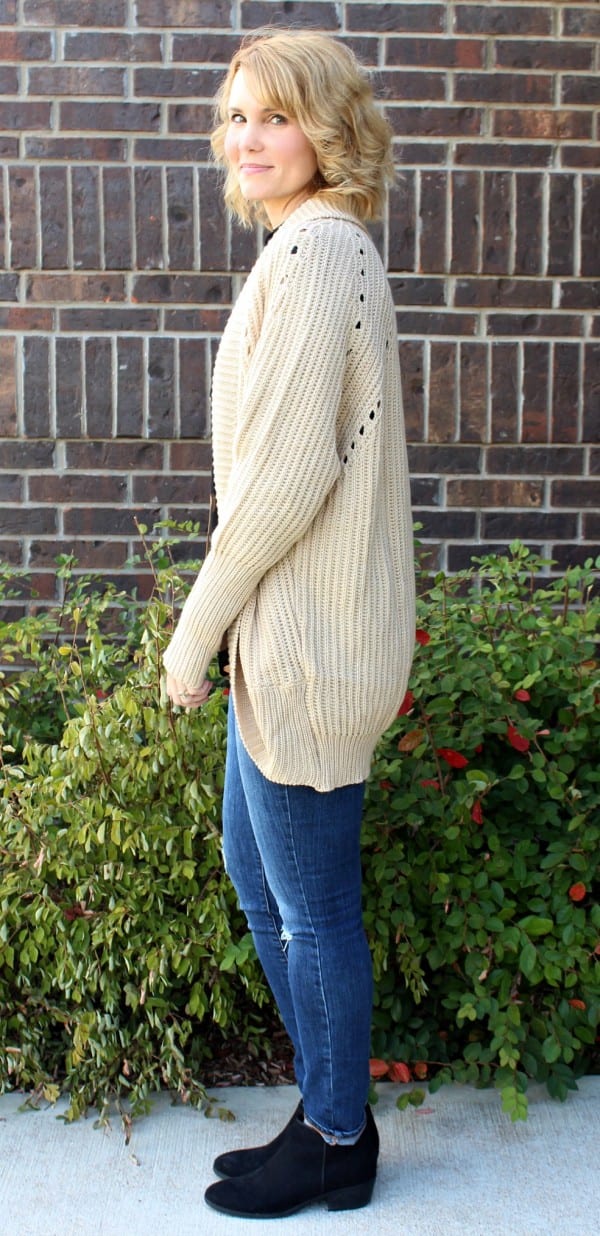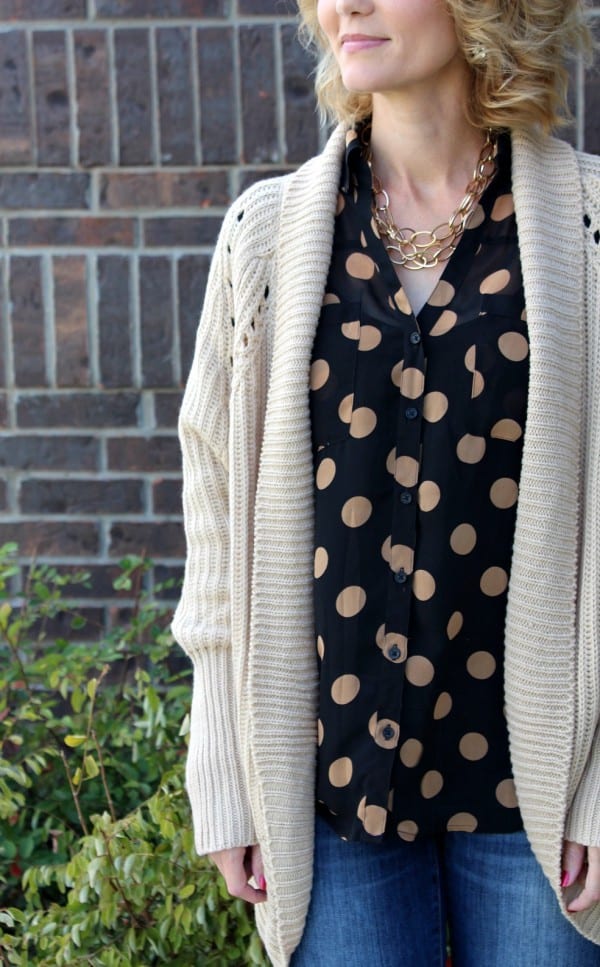 I'll definitely be experimenting with different outfits to layer this over. It would look just as fantastic with black denim and a shirt with a pop of color. Would you like to add this classic cream cardigan to your fall wardrobe? Just head on over here to snatch one up!