Welcome to Day 28 of 31 Days of Fashion – Tips, Tricks & Outfit Ideas
Whether it's a shirt with sayings or a quirky pullover, I love to wear tops that have some personality. I wore this Summer & Sage puppy pullover that came in my LeTote the other day, and received so many compliments. I mean just look at it. It oozes cuteness.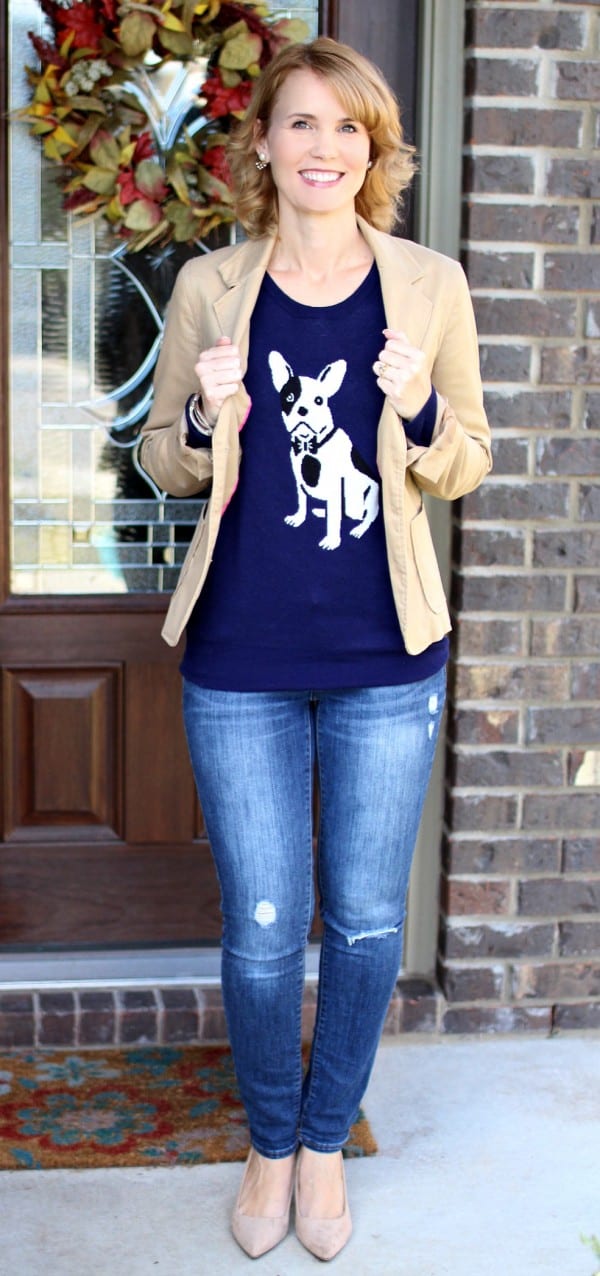 I felt like a million bucks in this outfit. I live in a very casual town, which means I don't break out the heels very often. From my casual surroundings to the fact that I work from home, there's not much of an opportunity or need for heels. Except for the days I just feel like wearing them, so I do!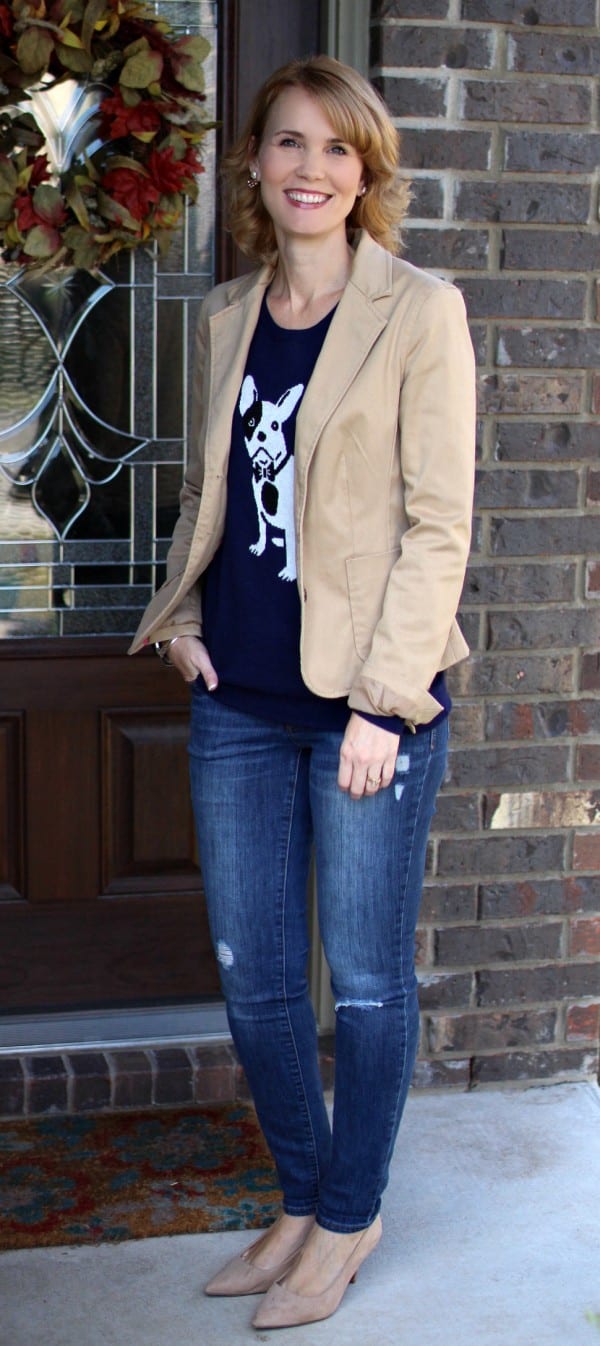 For this fall outfit idea, I paired my puppy pullover with a blazer, distressed denim, nude heels and very minimal jewelry.
I couldn't find this particular sweater I'm wearing, except on LeTote, so here are a few puppy sweater options for you, as well as some quirky sweaters I found. Have fun browsing! If you have any questions about LeTote, ask away!