Welcome to Day 22 of 31 Days of Fashion – Tips, Tricks & Outfit Ideas
I've had a love of creating blazer outfit ideas for as long as I can remember. The first blazer I owned was a camel colored one, and I remember having a hard time trying to figure out what to wear it with. I didn't want to look like I was headed to an office, but wanted something a little more casual. I can't wait for the weather to get cold enough here in Texas so I can break out my new wool blazer from Chadwicks and wear it all the time. I created two looks, and this one with jeans and a scarf is my favorite.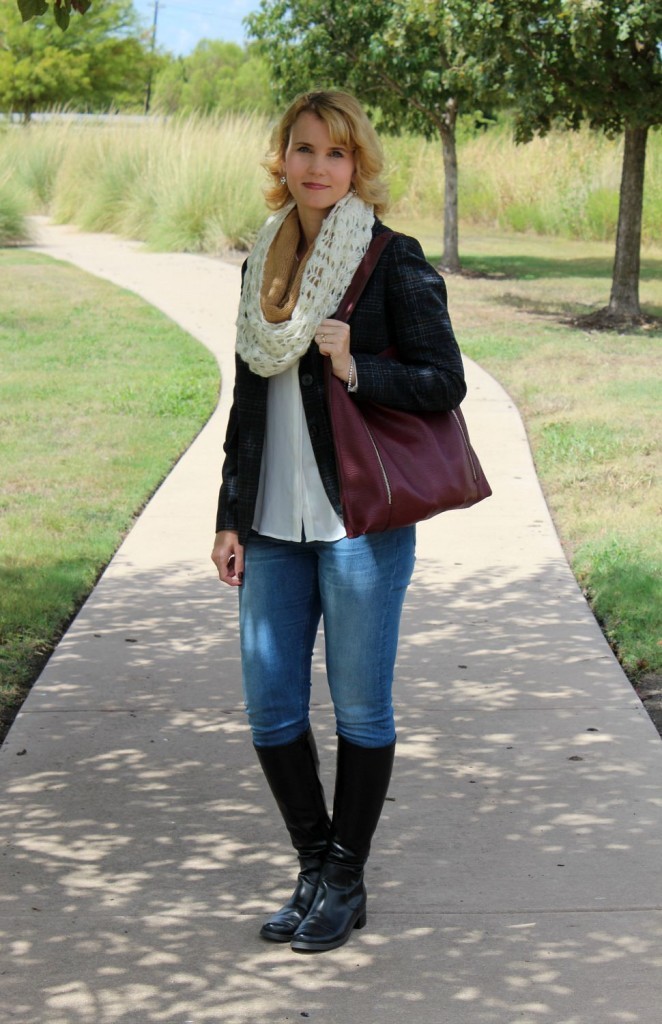 I like that I can switch things up with this outfit and wear it with flats, booties or tall boots. I can also change the scarf and do some pattern mixing by adding a scarf with stripes or even fall florals. Creating outfits you love is all about experimenting. This is how I show my creativity and it's down right fun!
I've created three basic blazer outfit ideas for you. Start with these and add on to them or take away an element you don't like.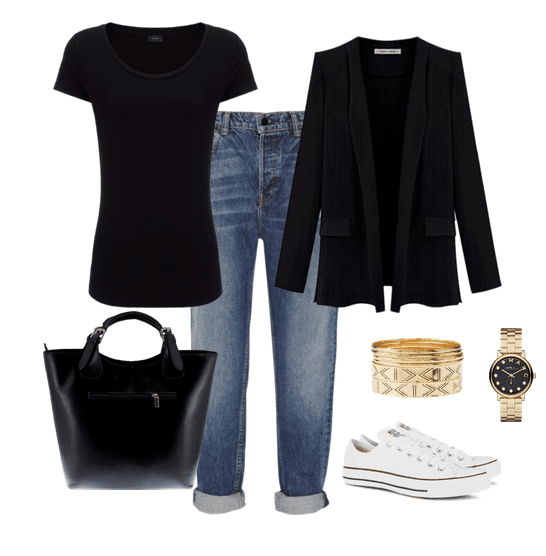 Shop Black Blazers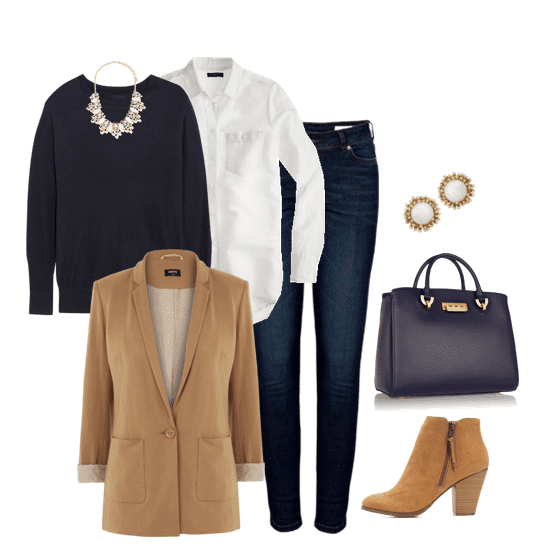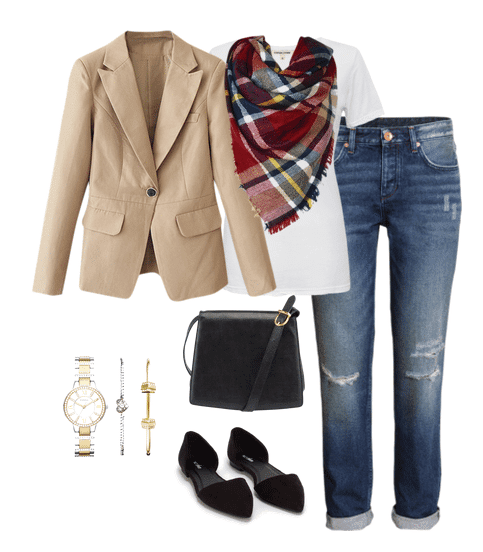 Shop Camel and Tan Blazers
Are you a fan of wearing a blazer and if so, what's your favorite way to wear it?