This is a sponsored post written by me on behalf of The Hershey Company. All opinions are 100% mine.
I had the privilege of growing up in a household with two parents who knew how to cook. Not just knew how to cook meaning they could get the basics on the table at dinner time, I mean they were both wizards in the kitchen and still are to this day. Food brought us together and I have so many amazing memories as a child of working side by side both of them.
When I was old enough, they let me in the kitchen by myself where I would bake up chocolate chip cookies and anniversary cakes. One time, my brother and I teamed up on an anniversary cake for my parents, substituting baking soda for baking powder. We didn't have any baking powder and they're both white, so obviously it was the perfect substitution, right?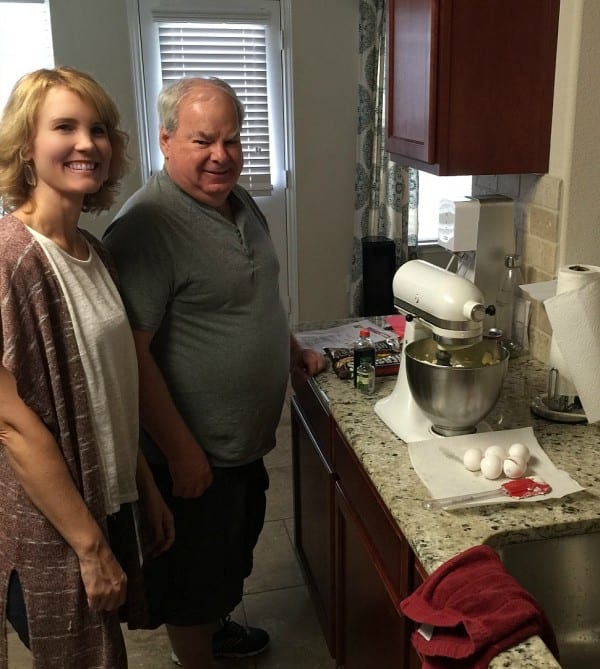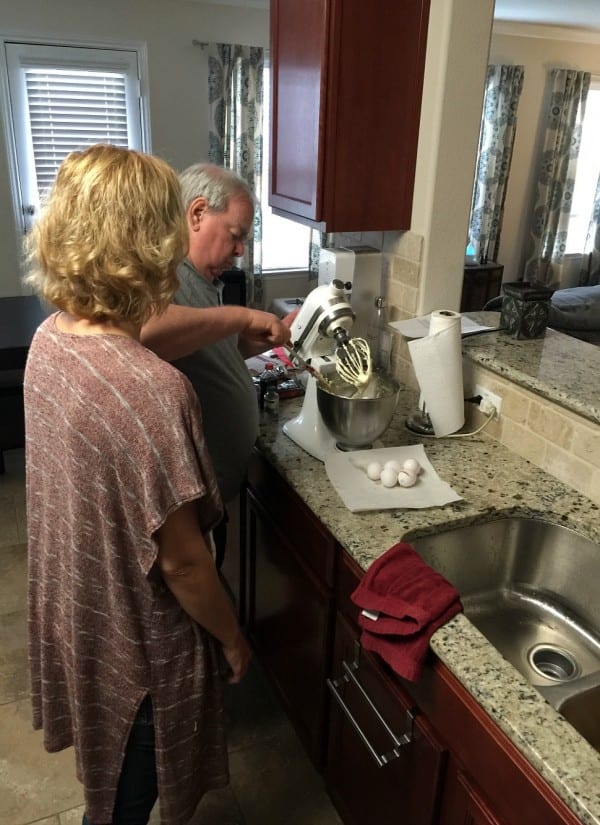 I've since honed my cooking skills and feeding my husband and kids have become one of my favorite things to do.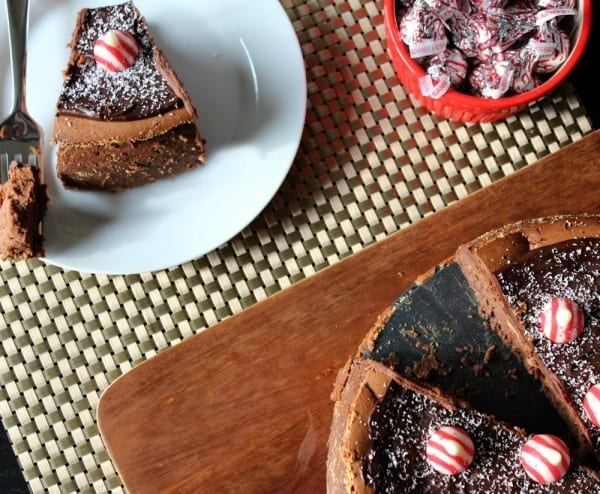 The past few years, my dad has perfected a cheesecake recipe and makes it for us during the holidays and birthdays. His white chocolate lemon cheesecake is one of our favorites and is melt in your mouth good. He's experimented over the years and has made it with different flavorings and even most recently, made a double layer cheesecake. It was absolutely amazing!
I asked him to join me in the kitchen to create the perfect cheesecake for the Holidays and we came up with this Peppermint Kissed Chocolate Cheesecake. It is so rich, creamy and decadent. Grab a cup of coffee (you'll need one) to enjoy with a slice. After you indulge in a piece, sit back, relax and enjoy the masterpiece that is cheesecake kissed with Hershey's Kisses Candy Cane Mint candies.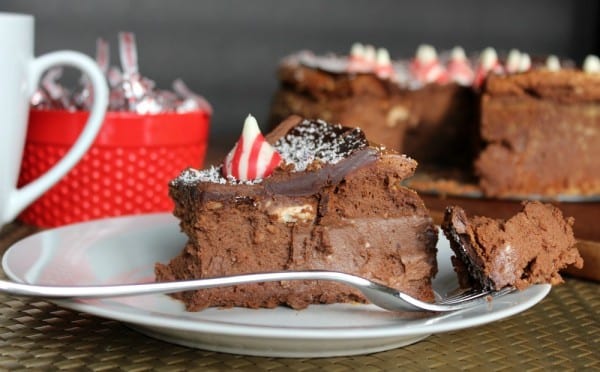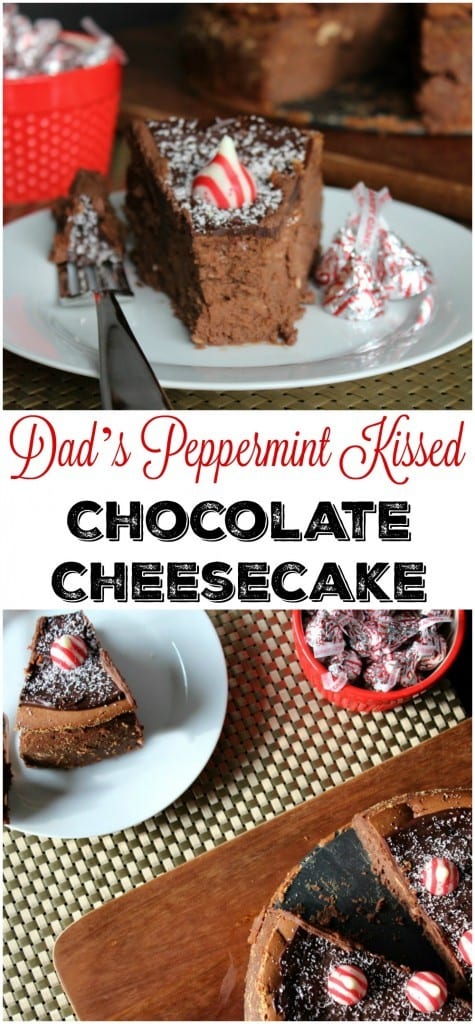 Find more great Holiday recipes from The Hershey Company.