Today's Cute Outfit Ideas of the Week is about one of my fashion loves, my fashion staples, my fashion obsessions: SCARVES.
There's one season and one season only when you will not see me wearing a scarf and that's in the summer. You might think it's because it's hot. Maybe. Not really. They have super, super lightweight scarves for that season. It's actually because I want to save my love of scarves for those other three seasons.
You see, if I wear them every single season, they won't feel special to me. But if I take a break and save them come fall, it feels like Christmas when I put one on for the first time.  Weird? Maybe so, but I'm cool with that.
Enjoy these Cute Outfit Ideas featuring scarves.
Cute Outfit Ideas of the Week: Scarves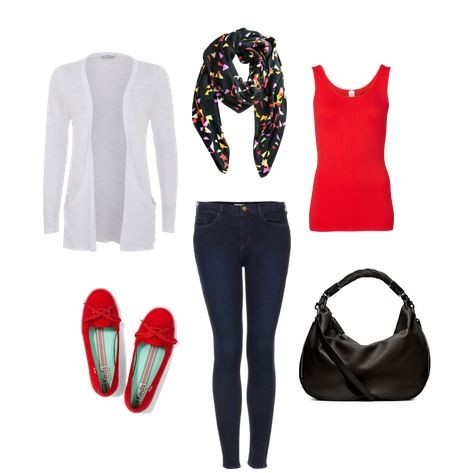 White Boyfriend Drop Pocket Cardigan | Red Tank Top | Top Shop Jeans | Teacup Keds | Michael Kors Hobo Handbag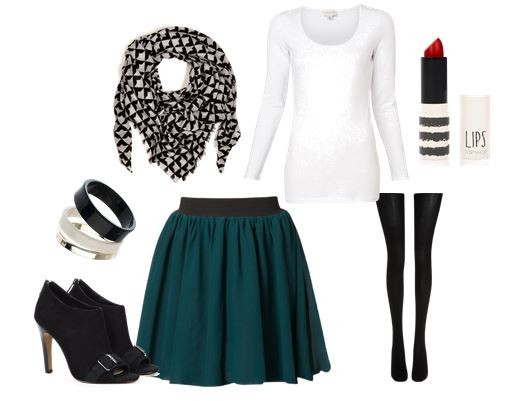 Wool Hydria Scarf in Cream | Long Sleeve Scoop Neck Tee | Emerald Green Skirt | Crissy Bootie | HUE Tights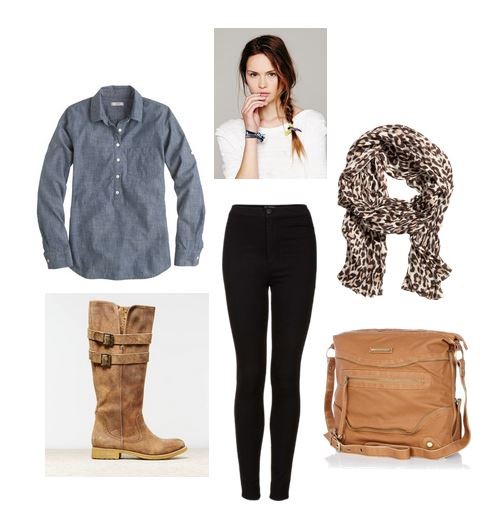 Camp Popover Shirt | Leopard Print Scarf | MOTO Black Joni Jeans | Tan Messenger Bag | Bed Stu Riding Boot
—
Are you a lover of scarves like me? Do you wear them year round or save them for those colder months? I have a couple of scarves that I bought at the end of the season that I can not wait to break out and wear soon!
Oh and which of the three outfits above are your favorite?