It's the very first Cute Outfit Ideas of the Week edition! I hosted this weekly event on another blog I used to own, and it was so popular I've had some Pinterest followers say 'Hey! We miss it!' So I said, 'Okay, how about I bring it back and host it on MomFabulous?' So here we go…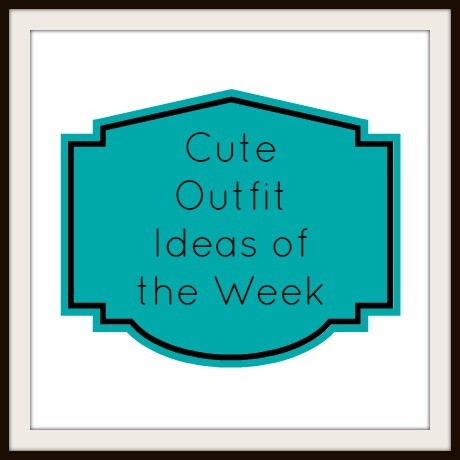 Cute Outfit Ideas of the Week are outfits I have found on Pinterest, Polyvore or other fashion blogs I love. Sometimes I even create a cute outfit or two myself and share it with you. Today's Cute Outfit Ideas is via Pinterest.
I'm spending my weekend attending the SXSW Gaming Expo, so it's cute and casual attire for me. Here are some Cute Outfit Ideas for a casual weekend spent at a conference.
Cute Outfit Ideas Edition #1
Image: Pinterest
I absolutely love the colors in this outfit. Those pants are on my spring shopping wish list! When you pair this color with the gray, it just pops! Now the heels are nice, but when it comes to a conference (lots and lots of walking), I would switch out the heels for a pair of ballet flats or wedges. The heels would come back out for date night with my husband!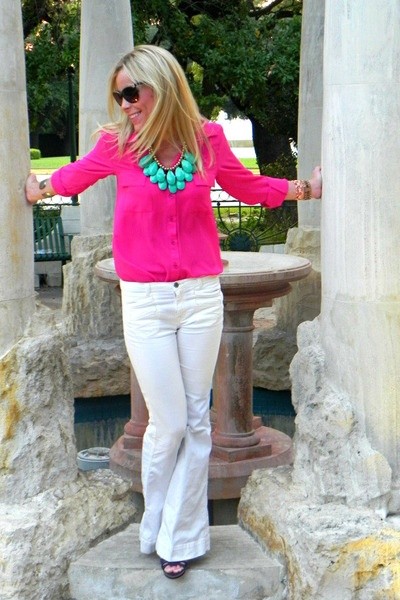 Image: Pinterest
Can you tell I am really into color this spring?! Everything is so right about this outfit. The white denim tone down the brightness of the pink shirt and turquoise necklace, while also giving the outfit a crisp look. One thing I might add is a black skinny belt.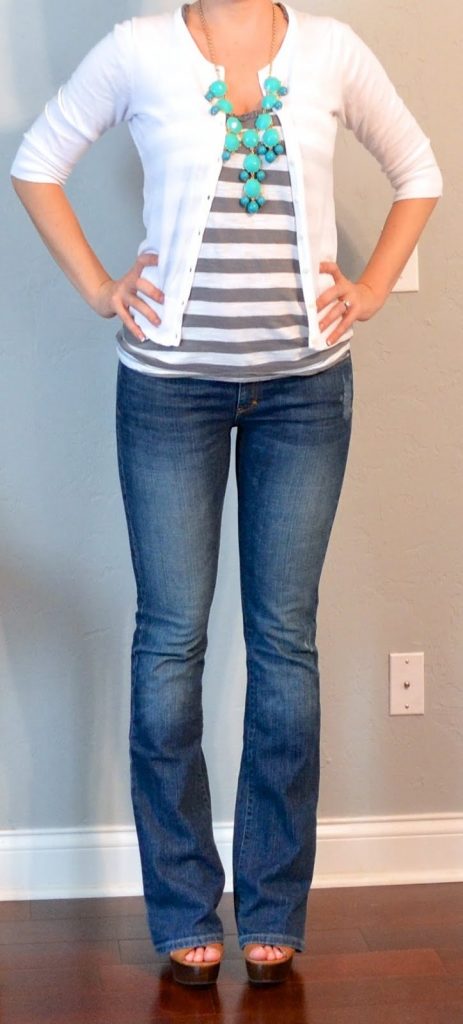 Image: Pinterest
Austin, TX is very casual and although this is my first time attending the SXSW Gaming Expo, I have a feeling it will be casual as well. It's video games…so there you go. This outfit would work just perfect. The necklace and wedges help dress it up a notch. I'm actually wearing jeans to the event, but it's a pair of black skinny jeans. Which looks a little dressier.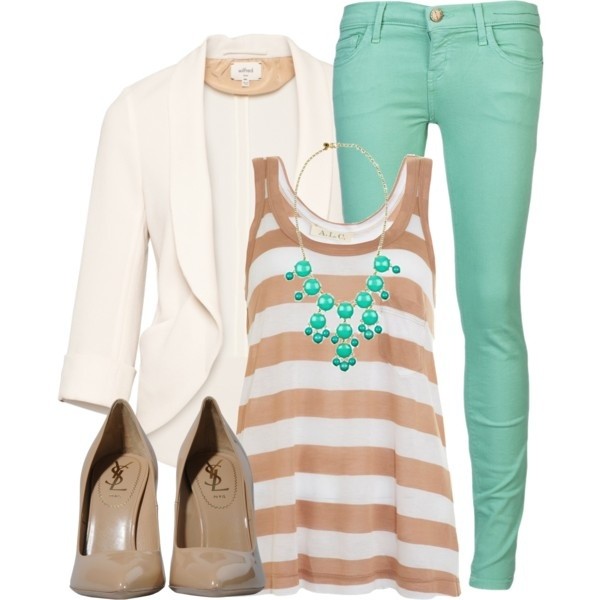 Image: Pinterest
Mint is a go-to color this spring. Actually, all shades of green are. I love these spring greens from Khol's I featured here, as well as this bright green play dress here. Pairing the mint pants with nude and white is a brilliant idea.
If you like this post, here are some related articles on Mom Fabulous:

Image: Pinterest
What I love about the cute outfit idea is the polka-dot shirt. While I wouldn't wear the burgundy pant color in the spring, I am all over polka dots this year. In fact, check out these two shirts I pinned last week. Polka dot love.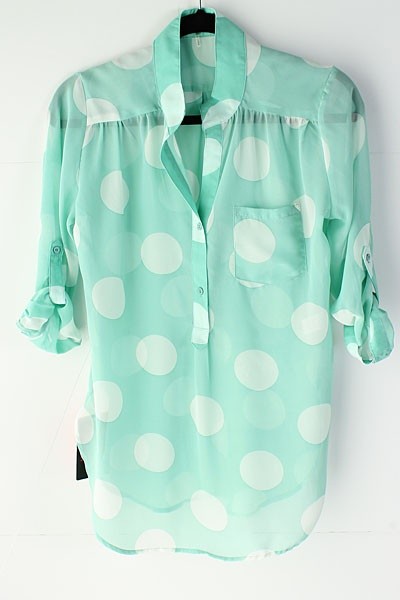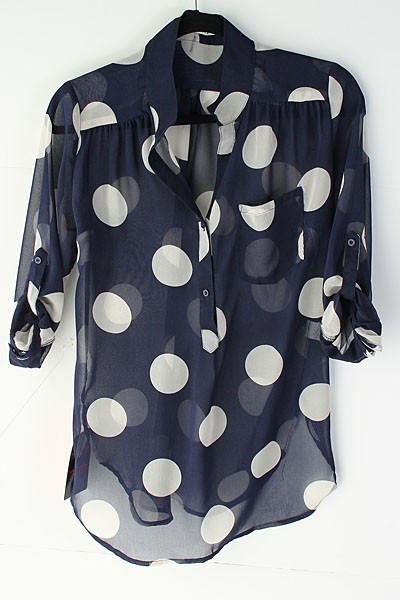 The Mint Julep top is currently sold out (sniff sniff). I believe the navy top is from the same website, but I can't find it. I did, however, find this little gem. (Update: this one is sold out too!)
Here are a few polka dot tops that as of 4/24/17 are currently in stock: Polka dot tops in several colors | Sleeveless Polka Dot Blouse | Polka Dot Tunic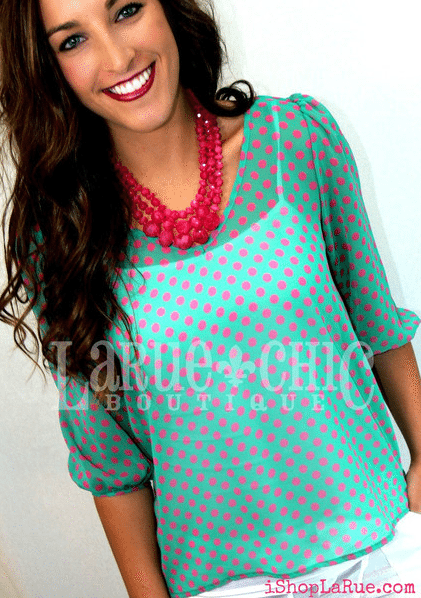 Someone really needs to create something that as soon as you pin it, it lands in your closet. It could be done right?
—
Did you see some cute outfit ideas on Pinterest this week? If so, please share in the comments below and I'll add them to this post. I love me some outfit ideas, don't you?
I hope you enjoyed this first edition!