It's time for another Cute Outfit Ideas of the Week! This edition is dedicated to dressy Valentine's Day outfit ideas. If you have a fancy date planned or are attending a party, these ideas are for you!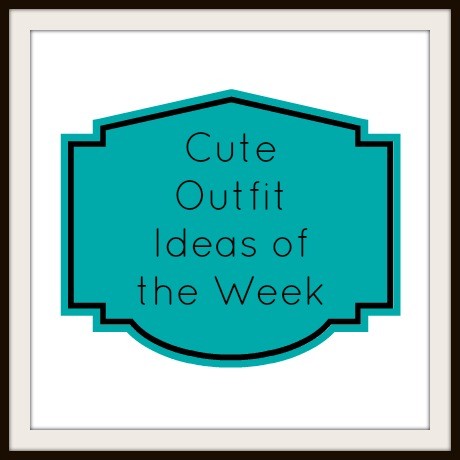 From soft pink tulle skirts and black heels, to statement necklaces and mixing of colors – this is a holiday where you can go all out. Have you always wanted to mix pink and red, but you just weren't sure about it? I have. I remember getting ready to walk out the door with this color combination, and then changing  my mind at the last minute. Why? I was afraid of drawing attention to myself. But Valentine's Day is the perfect time to experiment and wear something you normally would shy away from.
So what have you been wanting to wear?
A tulle skirt?
Pink and red together?
Those new heels you purchased?
Go for it!
Here are four dressy Valentines Day outfit ideas to get your creative juices flowing.
Dressy Valentine's Day Outfit Ideas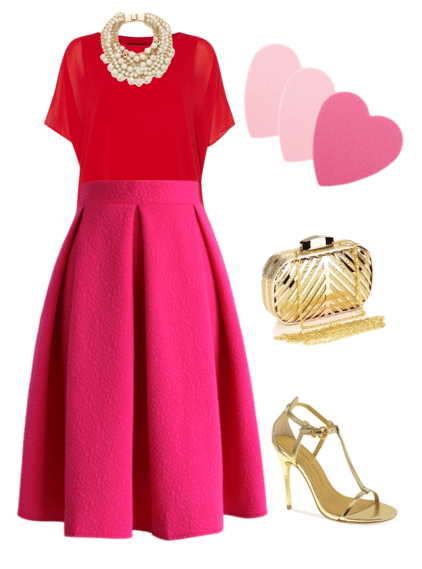 Outfit details: Sheer Red Blouse (similar here and here) | Pink Midi Skirt | Gold Heels | Metallic Clutch | Statement Necklace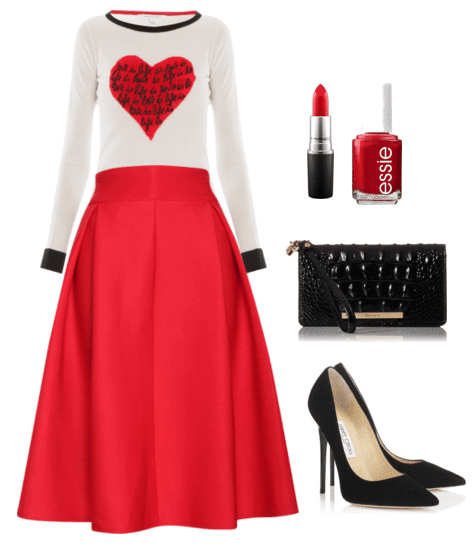 Outfit details: Heart Sweater | A Line Pleated Skirt (similar here) | Black Heels (less expensive option here) | Black Wrislet | MAC Satin Red Lipstick | Essie Nail Polish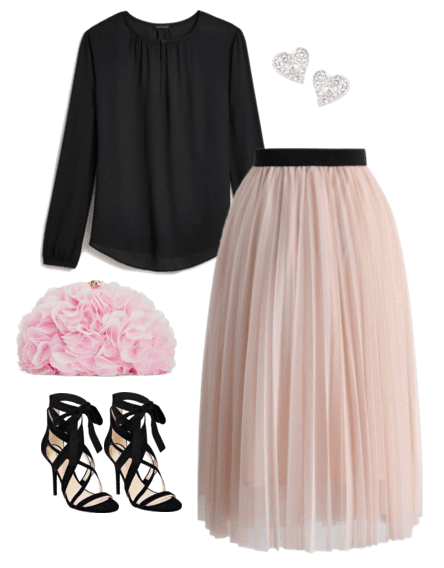 Outfit details: Black Keyhole Blouse | Pink Tulle Skirt | Fluff Clutch | Strappy Suede Sandals | Heart Stud Earrings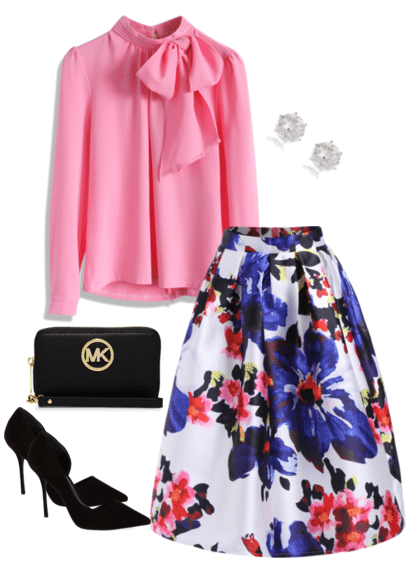 Outfit details: Chicwish Bow Blouse | Floral Flare Skirt | Black Suede Heels (similar here) | Michael Kors Clutch | Sparkly Gem Stud Earrings
Did any of these dressy Valentine's Day outfit ideas catch your eye? For those of you (like me) who will be going casual this year, stay tuned for next week's Cute Outfit Ideas edition!